A cantilevered house built with the environment in mind
Located in the city of Erechim, in the countryside of Rio Grande do Sul state, around 400 km from the state capital of Porto Alegre, architect Luciano Lerner Basso of Basso Engenharia has created a spectacular cantilevered house with the environment in mind.
Built on a terrain with a slope of twenty meters and several native plant species, the project sought to minimally alter the topography, proposing a building that lies on one of its highest parts and, from there on, develops sometimes accommodating itself on the natural profile and sometimes hovering over it.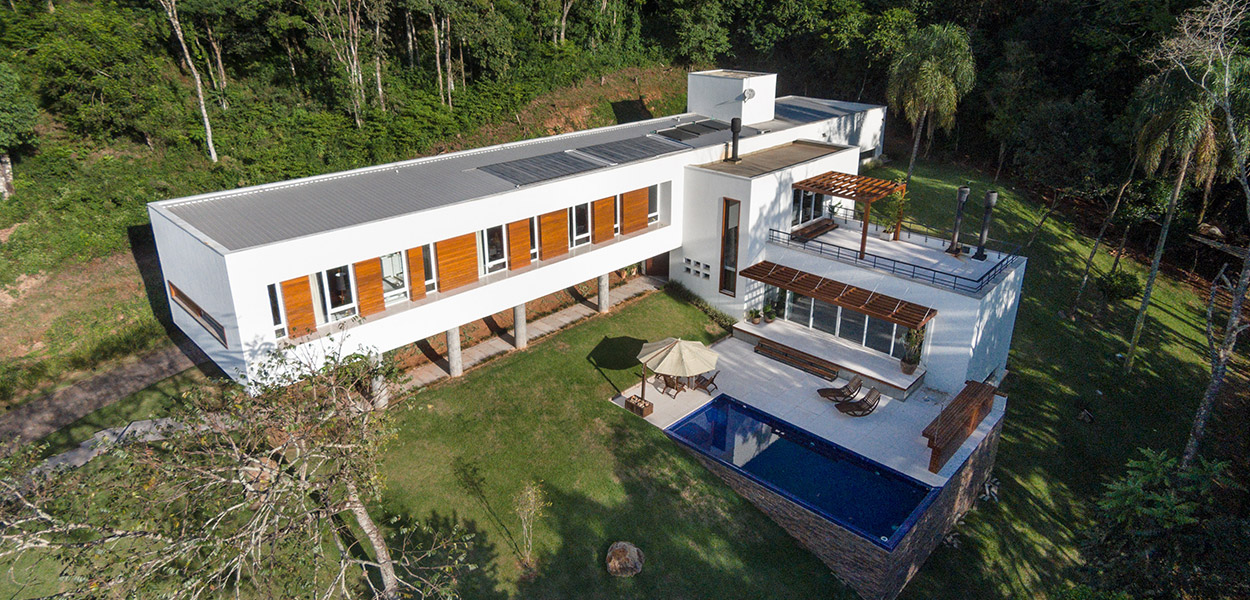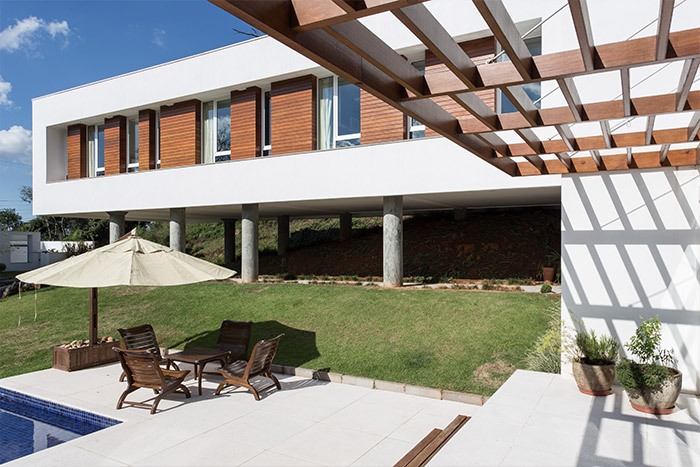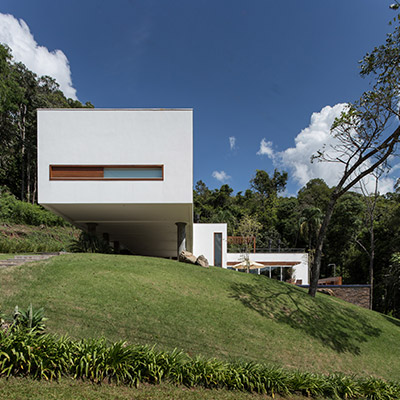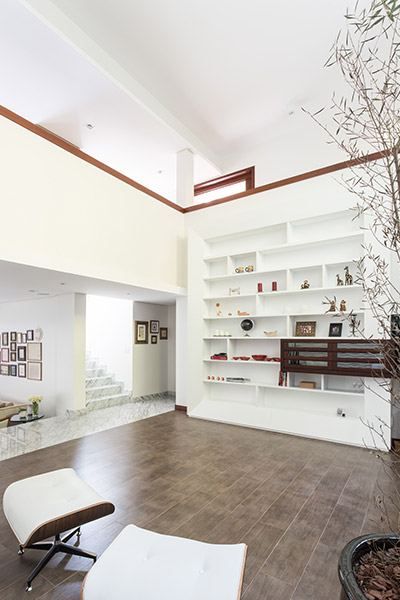 The program was divided into two volumes: the first is 42 meters long and 8 meters wide, positioned parallel to the contour lines, an houses the service and private areas. The second is one floor below and accommodates the public areas, seamlessly connected to the outdoor patio and pool area.
The two volumes form a "T" shape, a reference to the Prairie Houses by Frank Lloyd Wright. The intersection of these volumes has a double height ceiling that visually merges the two parts and allows the public and private areas to interact.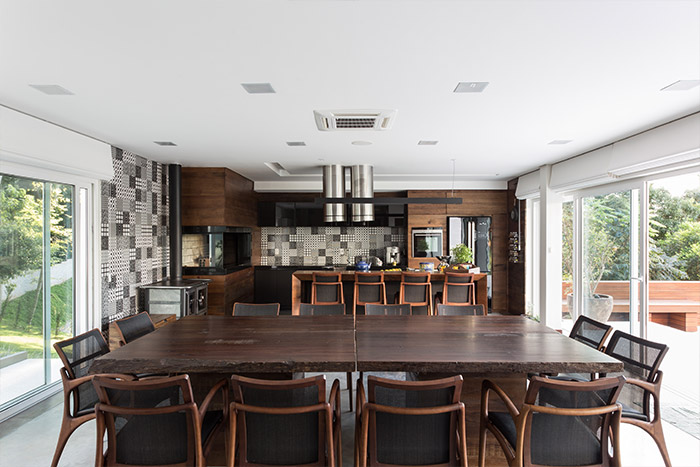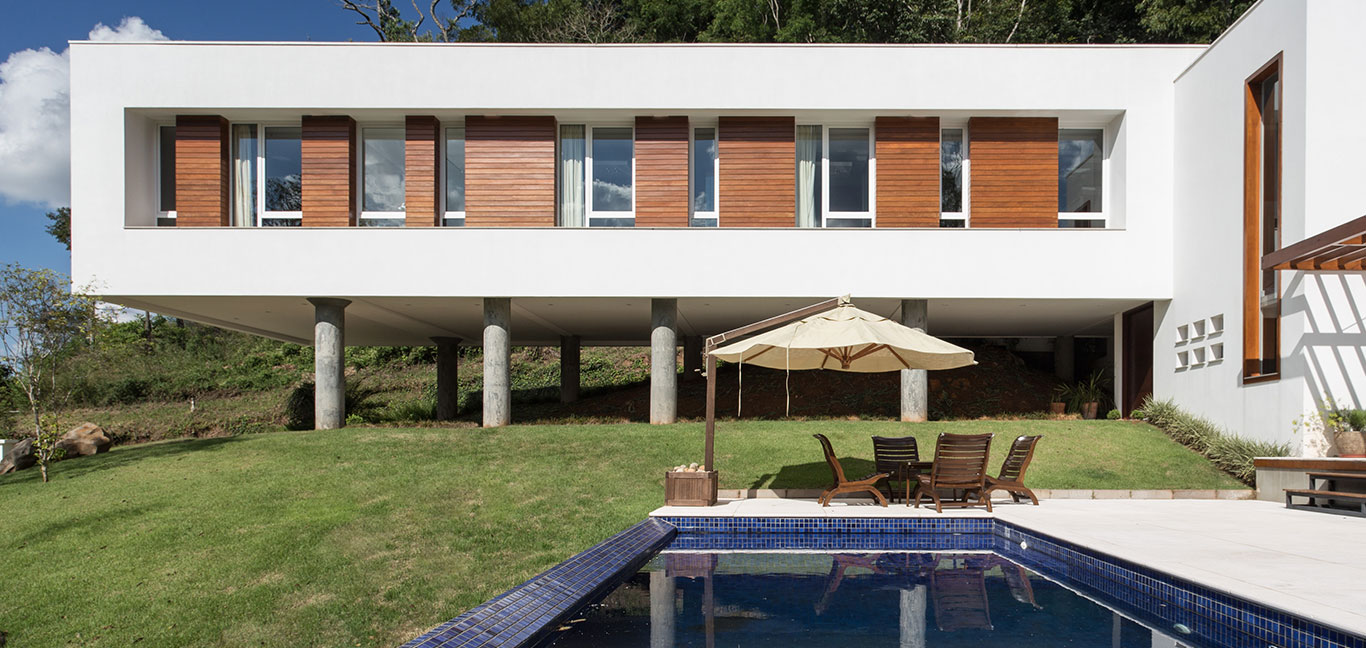 The cantilevered house has two access points, as architect Luciano Lerner Basso explains: "There are two accesses, one of daily use of the residents, which is through the garage and allows the house to be used as if it were one-story despite of the rugged topography, since the basic program is completely at the same level. The other access is at the lower level, through the living room with double height ceiling, and through it there is access to a promenade architecturale, which starts on the promenade, passes under the structural balance of 4.5 meters and develops through the pillars below the main volume."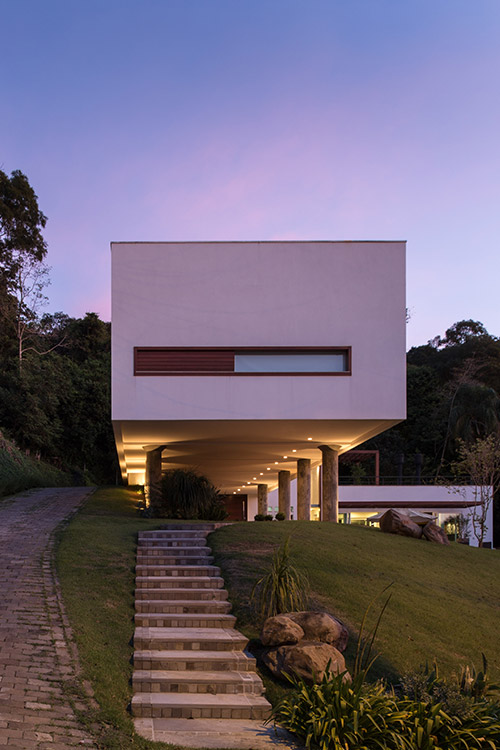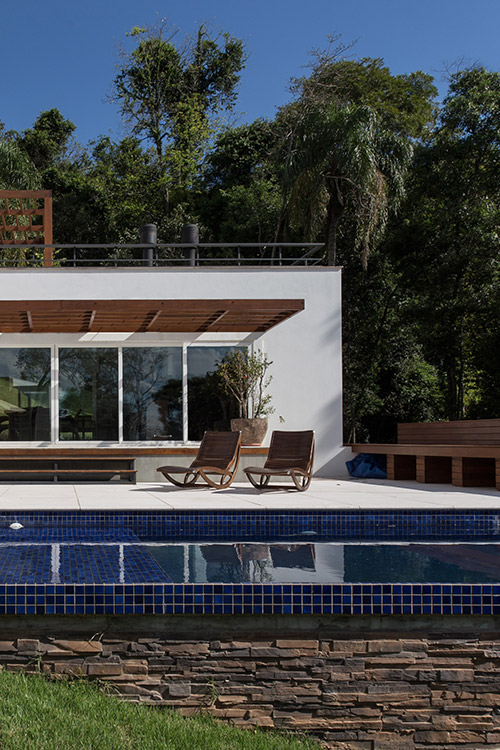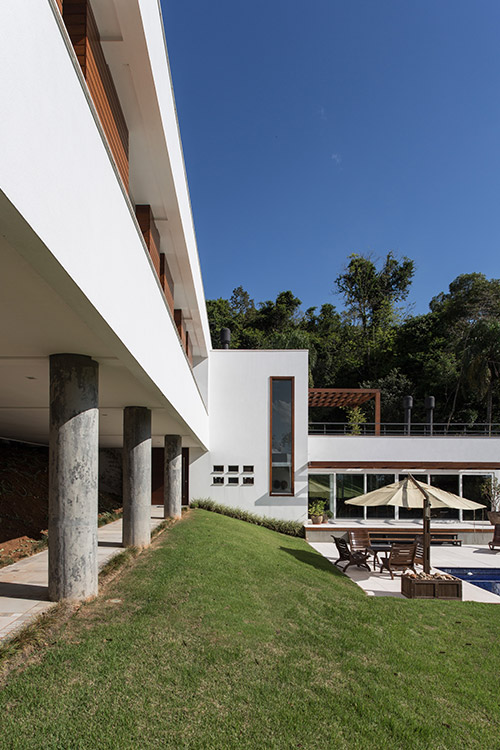 Local labor and regional construction techniques were used in the process. The structure is in reinforced concrete and the walls are ceramic brick masonry coated with cement and sand mortar plaster.
The architects also considered sustainability and eco-friendliness. The cantilevered house in Erechim has a rain water reuse system, heating is achieved through solar energy, natural ventilation and lighting in every room, energy loss reduction through double exterior walls and high performance double glazed window frames. As architect Luciano Lerner Basso concluded: "Individual actions that together make a difference for the environment".
Photography by: Marcelo Donadussi