With neighbors on all sides, this spacious contemporary house in Singapore draws in natural light and breeze
Privacy is quite often a luxury in a densely populated city-state like Singapore, but that is exactly what this project entitled Enclosed Open House has achieved, whilst taking into consideration the local tropical climate, and the owners' brief for a spacious and contemporary home that would be open but secure.
Meeting the owners' brief wasn't going to be easy as the property was neighbors on four sides. For Wallflower Architecture + Design, the answer came in the form of an Asian-inspired design that followed the typology of a classical Chinese courtyard.
"The solution was a fully fenced compound with a spatial programme that internalised spaces such as pools and gardens, which are normally regarded as external to the envelope of the house," said the architects.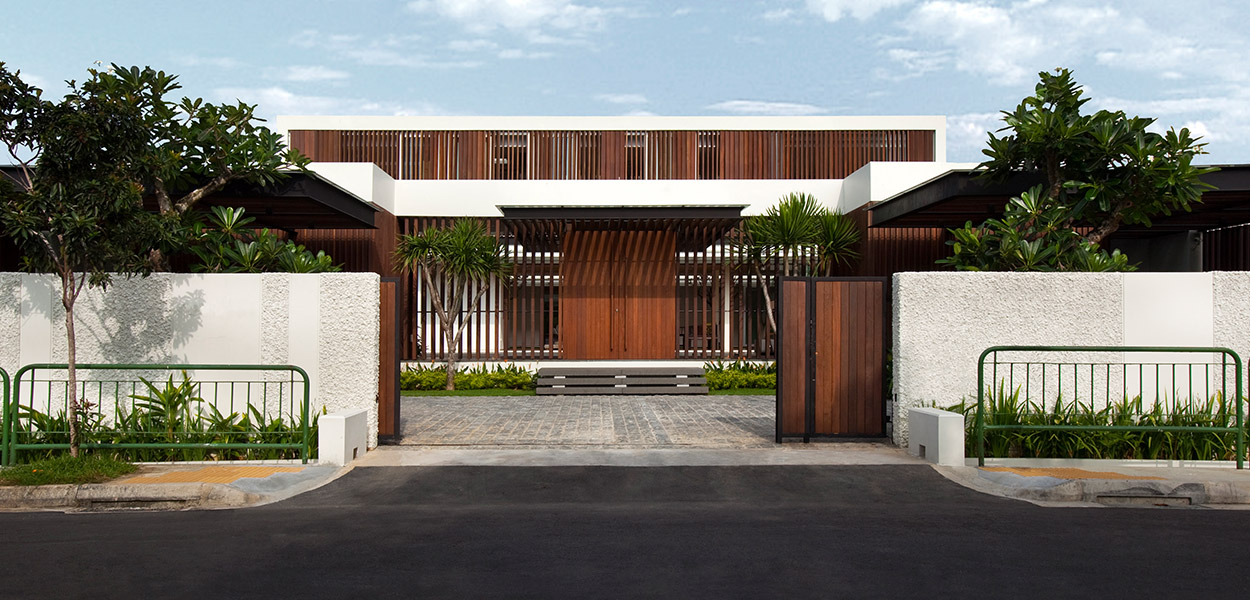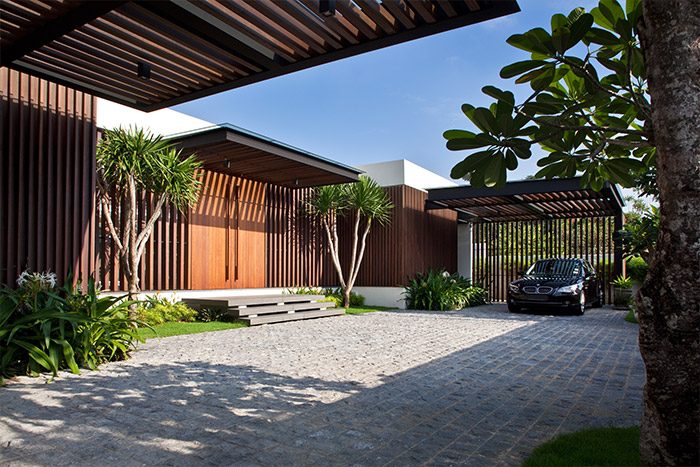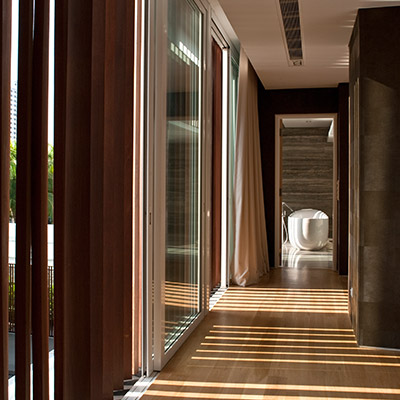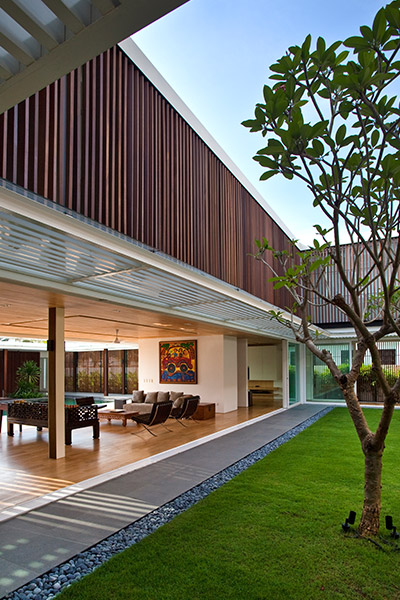 By zoning areas such as the bedrooms and servants' quarters on alternative levels, the ground floor is unhindered by walls, the result of which is a continuous and uninterrupted 40-metre view from the entrance foyer and pool, though the formal living area to the internal garden courtyard and formal dining area.
The environmental transparencies at ground level and between courtyards play an important part in passively cooling the house. "All the courtyards have differing material finishes and therefore differing heat gain and latency (water, grass, water, granite)," said the architects.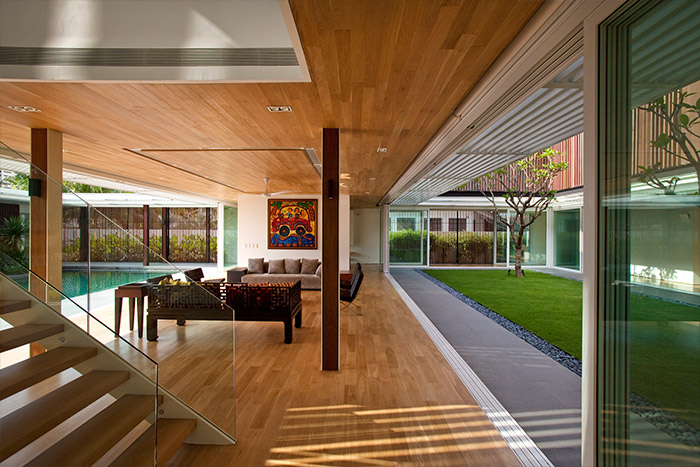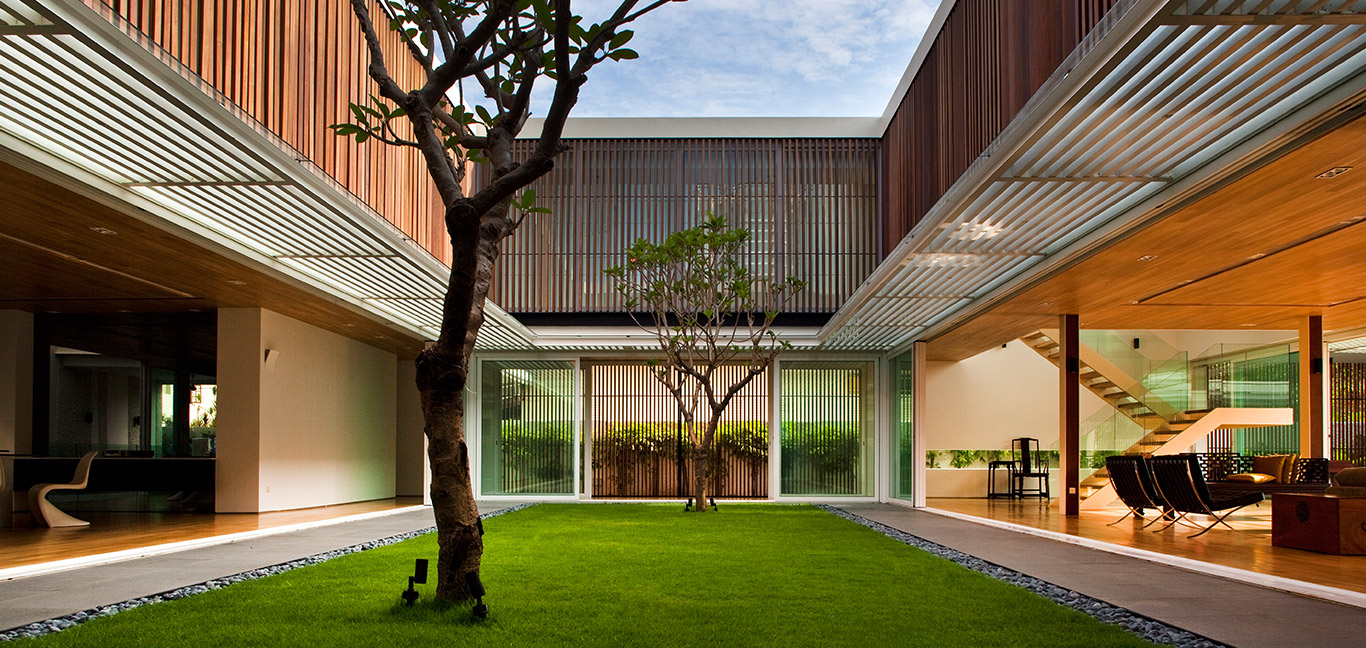 Factoring in Singapore's hot and humid tropical weather, passive cooling techniques were adopted which have the added benefit of making the Enclosed Open House energy efficient.
The courtyards also have differing material finishes and therefore differing heat gain and latency. As long as there are temperature differences between courtyards, the living room, dining room and pool become conduits for breezes that move in between the courtyards – similar to the way land and sea breezes are generated.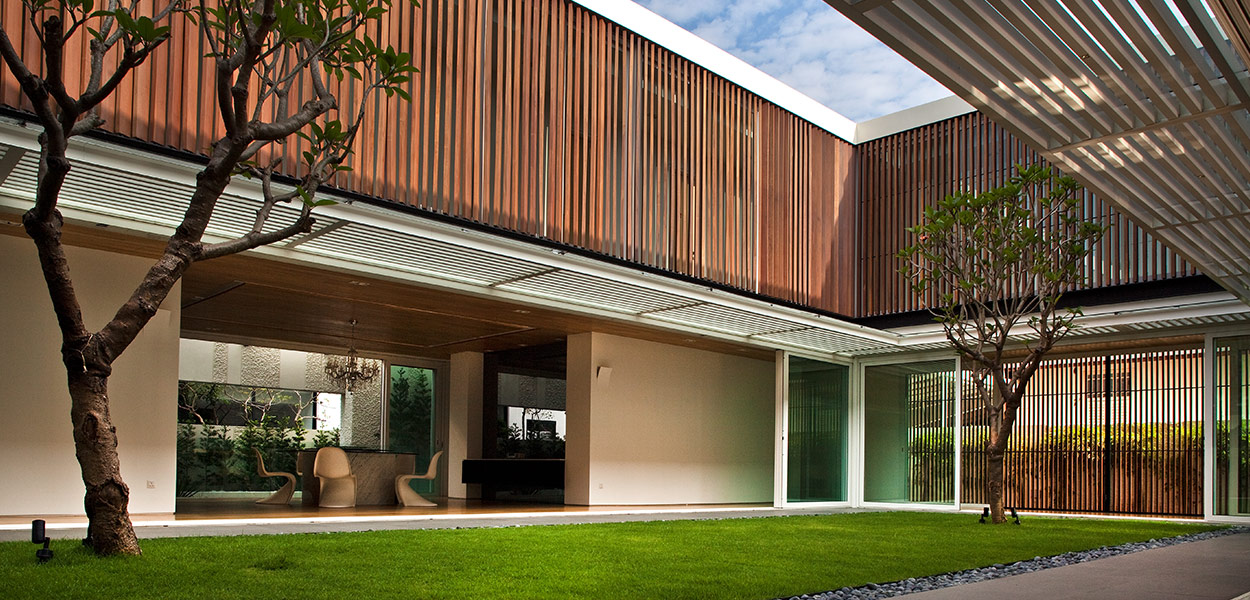 On the second floor, hand-adjustable solid hardwood louvres allow the desired amount of breeze and sunlight to filter through.
Wallflower Architecture + Design have once again managed to create a luxurious, spacious and contemporary home in one the most densely populated cities without compromising privacy and security.
Photography by: Albert Lim