A modular sofa for your small living room
Limited space is a major challenge for urban living, which often makes organizing your home quite difficult. With so many things that you may find necessary, there is very little room for all of them. Anyone who lives in a small space will tell you that to create a comfortable living situation, you have to become a pro at maximizing space. So it's important that you use furniture that serves more than one purpose.
Designed by Fabrizio Simonetti, Sofista modular sofa is perfect for small living rooms.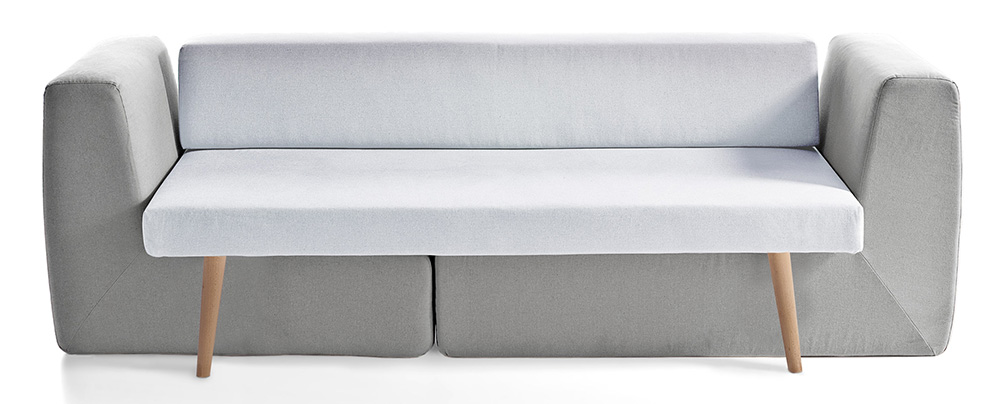 Not only is it a chic and timeless design, but it can also turn from practical three-seater sofa to a three-piece living room set any time you need extra seating for guests by simply removing each of the armrests.
The space saving transforming sofa can also double up as a comfortable bed for house guests who need to stay for the night. For anyone in a small place with no guest bedroom, this can be a valuable asset, and it takes up far less space than a fold-out sofa would when opened.
"Sofista is the sofa designed to solve the space issues of our homes. The solution is to simplify the project by removing all superfluous items and the unnecessary, not only the quantity but also the choice of materials and structure: the armrests and armchairs are soft objects without any rigid structure inside", says designer Fabrizio Simonetti.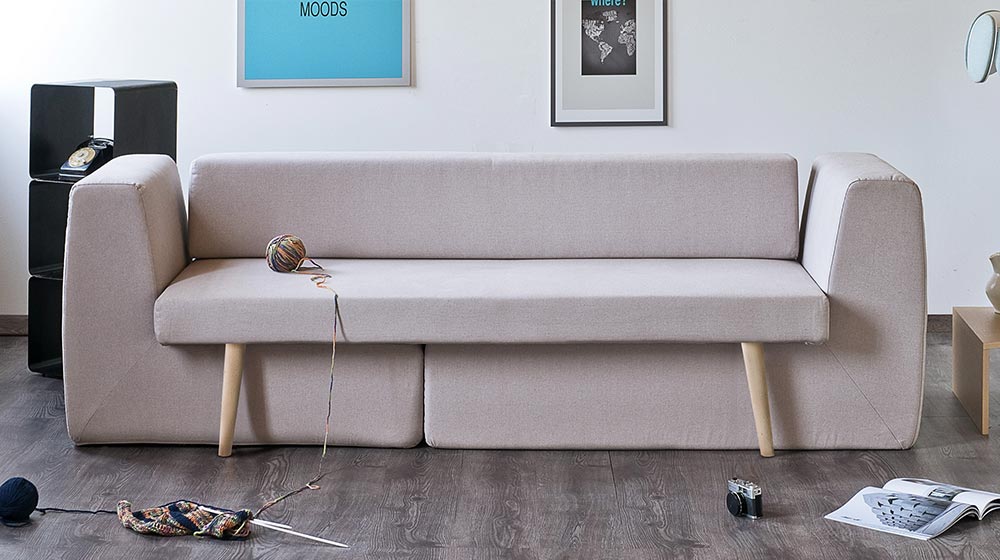 Made from beech wood frame slats and feet with natural finish, 235x85x72 centimeter Sofista is outfitted with ultra-light polyurethane foam pads and eco-friendly 100% recycled upholstery fabric (75% cotton, 20% acrylic, 5% other fibers) that's both sustainable and uses no dangerous dye chemicals. It comes in eight different color patterns: beige, mélange white, mélange white/grey, mélange white/beige, light grey/dark grey, blue, dark grey and grey and can be purchased online for € 1,210.
Photography courtesy of Formabilio