A wooden and concrete single-family house near Sao Paulo by mf+arquitetos
Inspired by Brazilian modernism, mf+arquitetos created a single-family house in the city of Franca, near Sao Paulo, Brazil. Measuring 516 square meters, the private residence is characterized by openness and seamless transition to the surrounding environment.
Aesthetics weren't the only thing taken into consideration when designing the home, since the residence caters to the needs of each family member.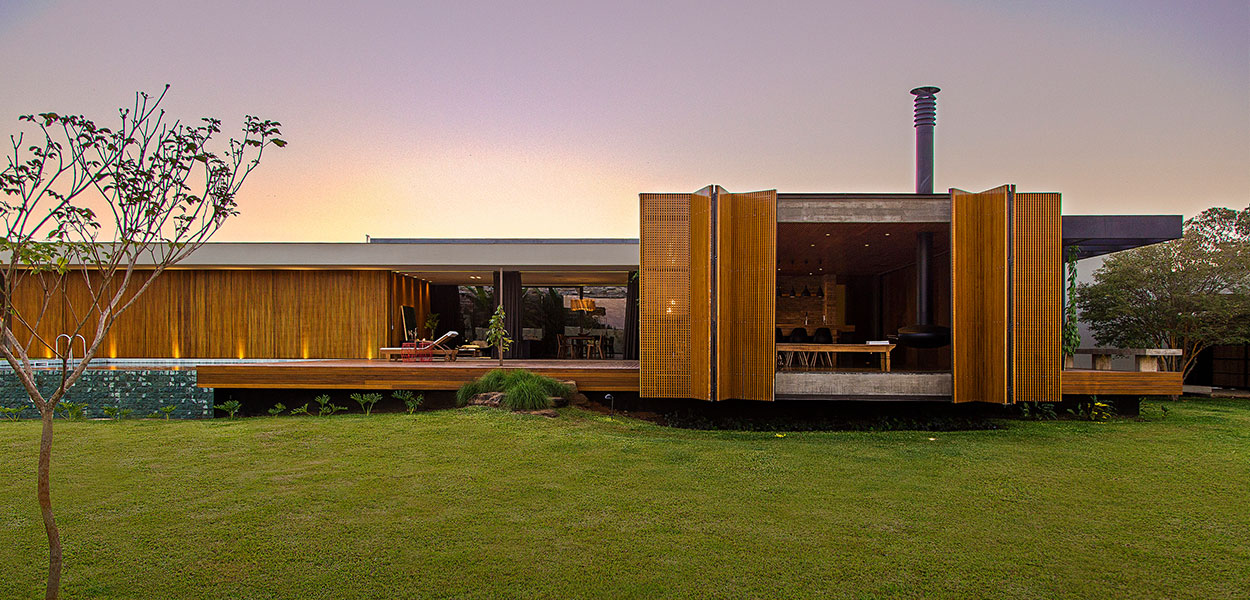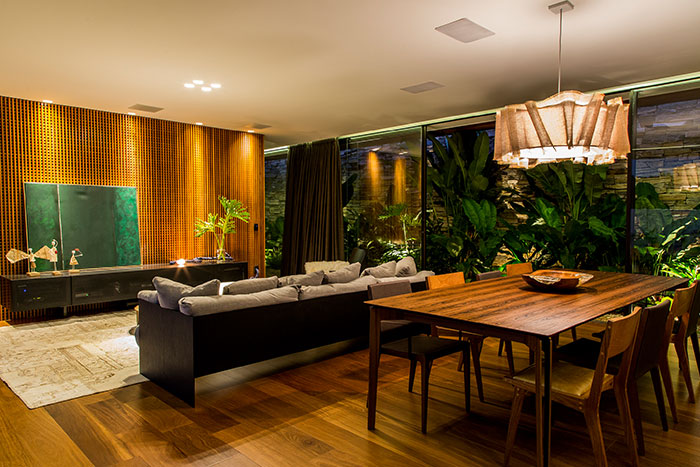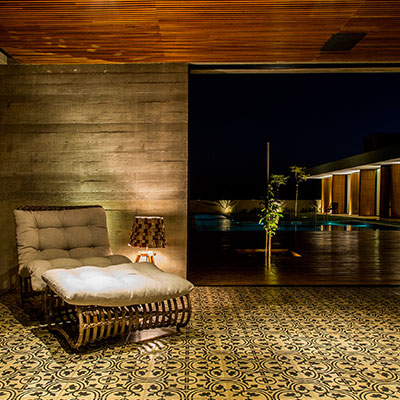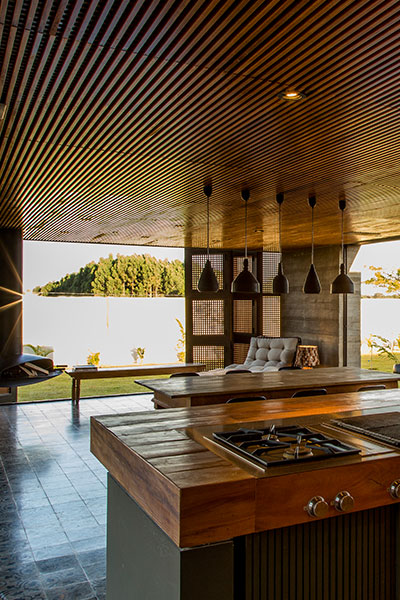 "The party proposed an inviting space, integrated into a surrounding environment that goes beyond only fulfill the functions of a home, welcomes those who like to experiment, mix and discover the new, satisfying all family desires," said the architects.
In order to establish a strong and seamless connection between the interior and exterior spaces, the architects wrapped the house in a series of folding wooden panels which act like shutters.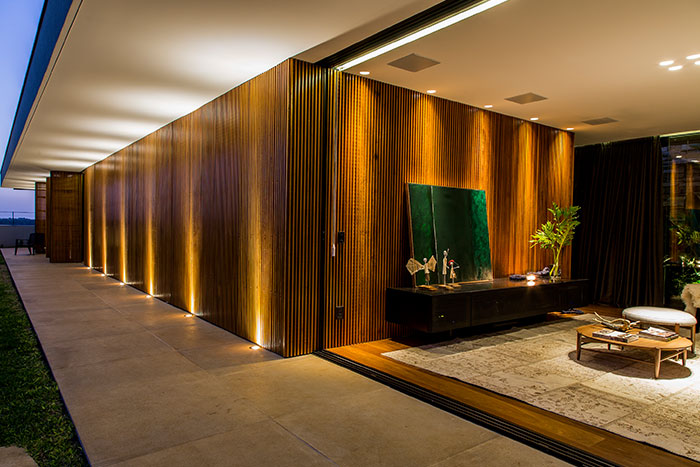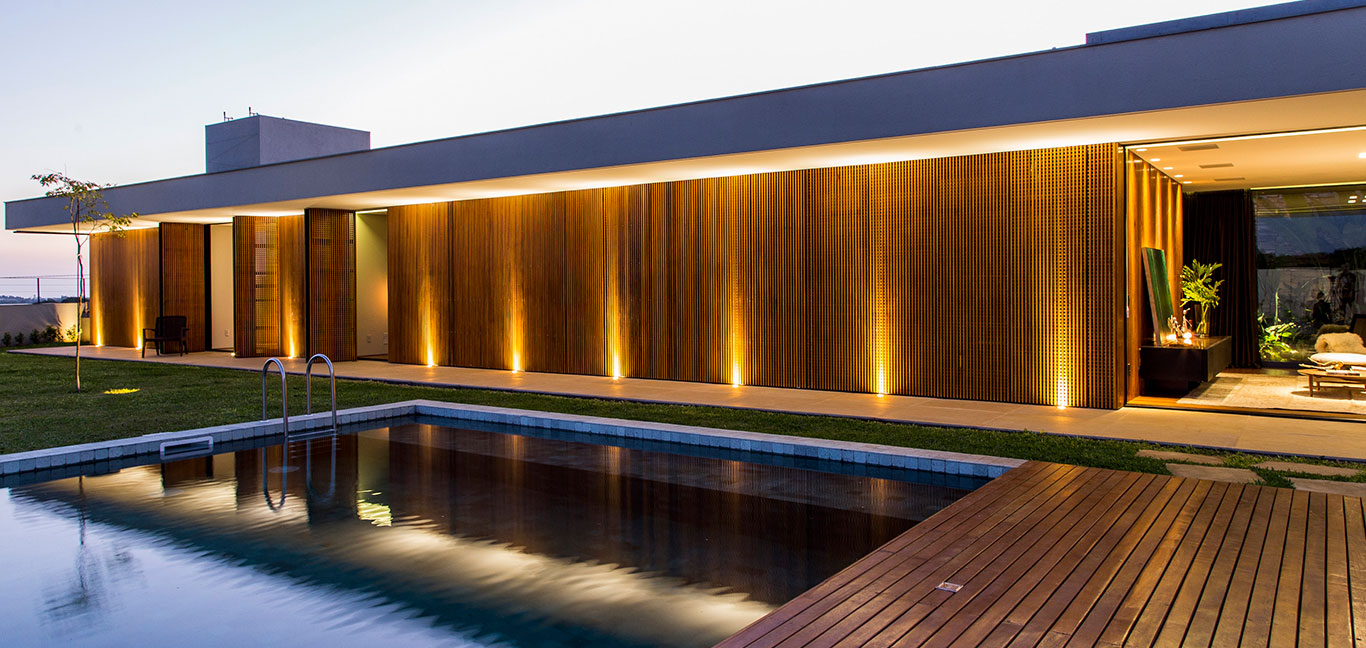 The wooden panels serve multiple purposes. The first is to provide better insulation and additional privacy when needed, while the second is to connect the interior spaces, such as the dining room and kitchen area to the garden, pool and other outdoor areas.
As the architects told 10 Stunning Homes: "Simple lines and volumes create relationships between internal and external space, resulting in the interaction of looks that turn to the garden."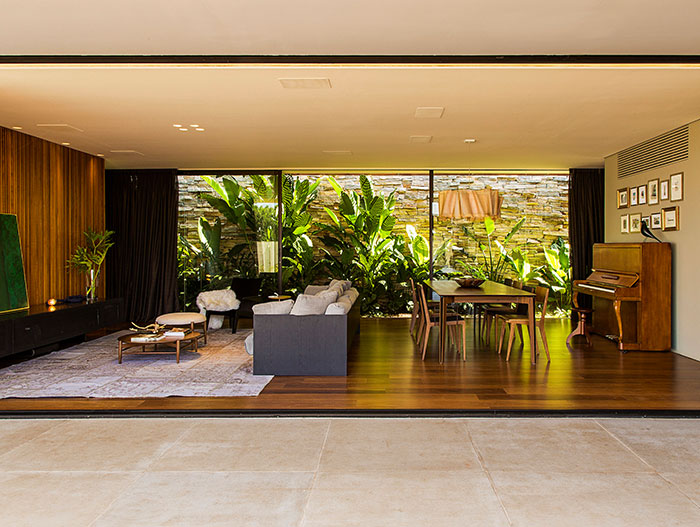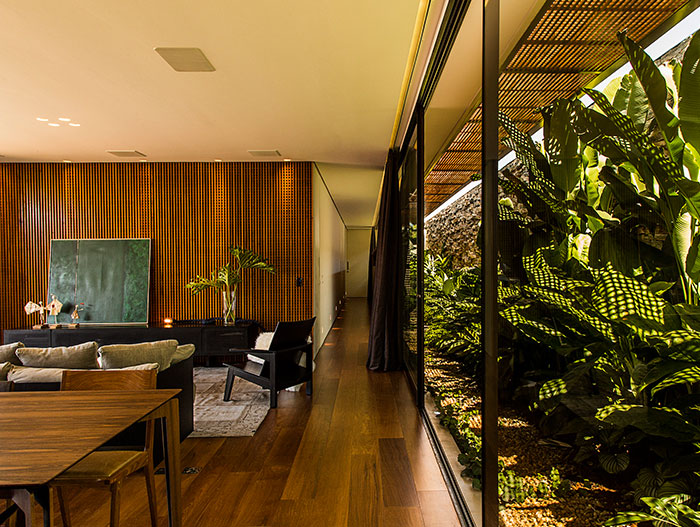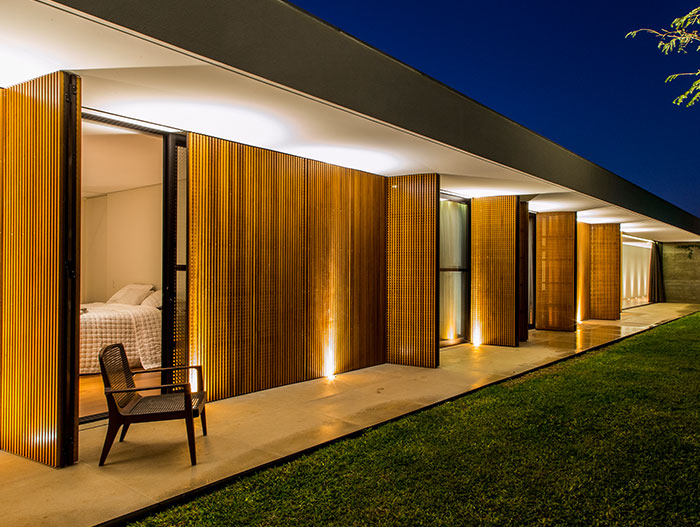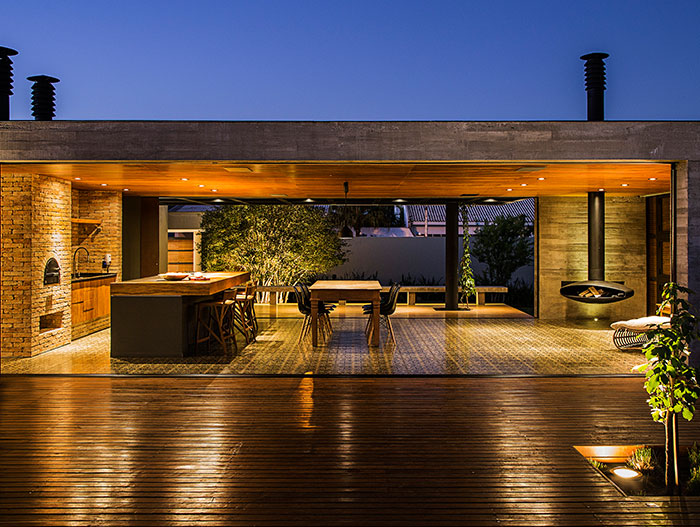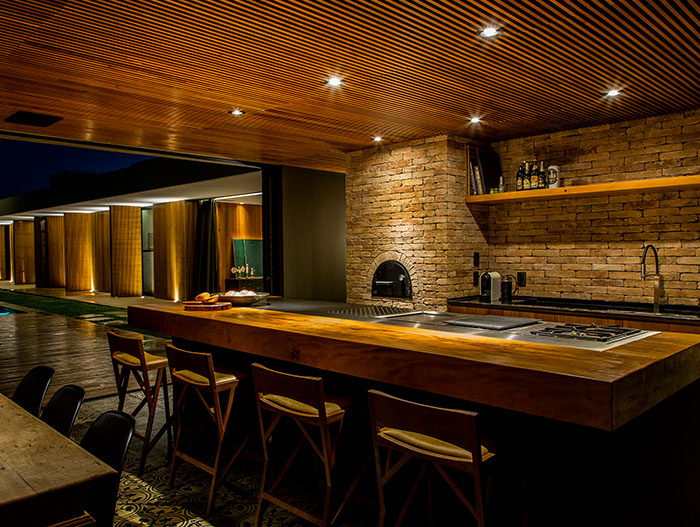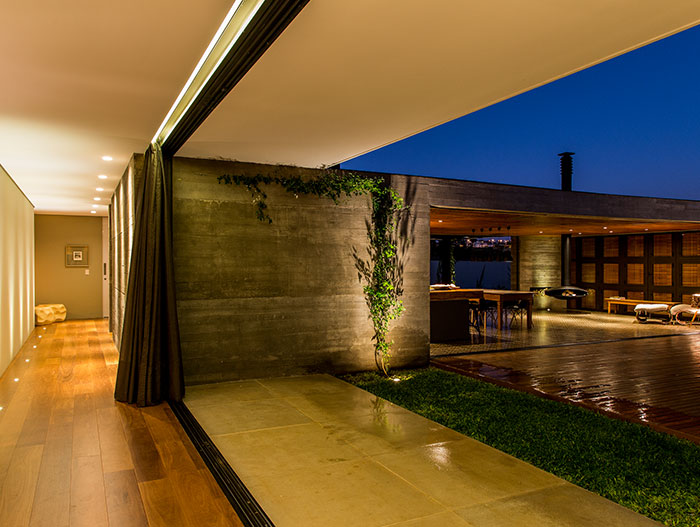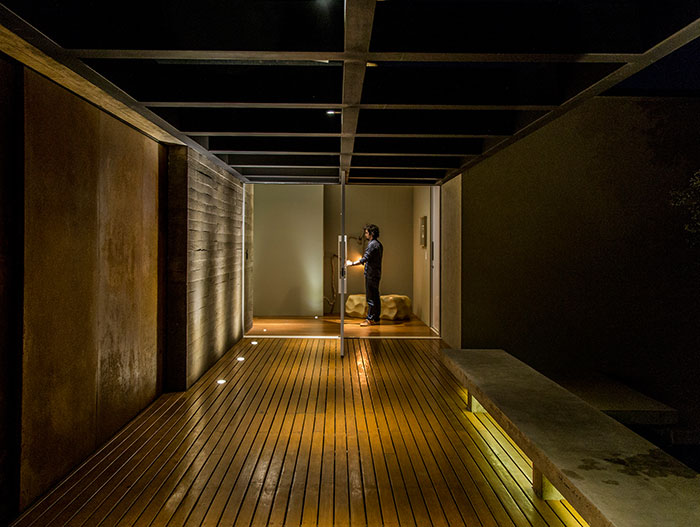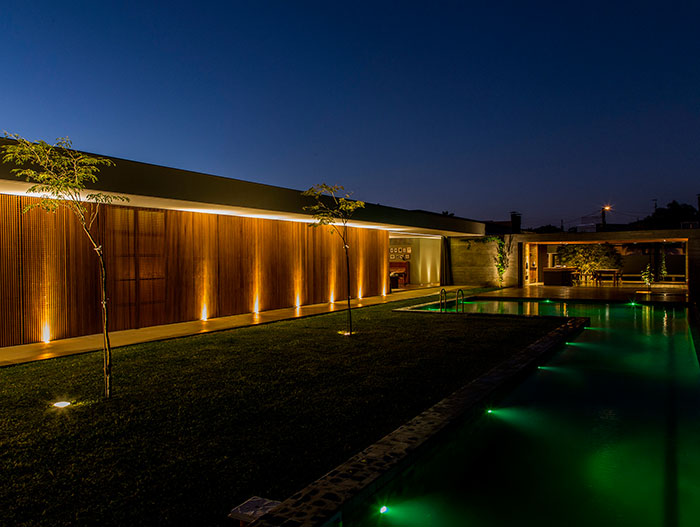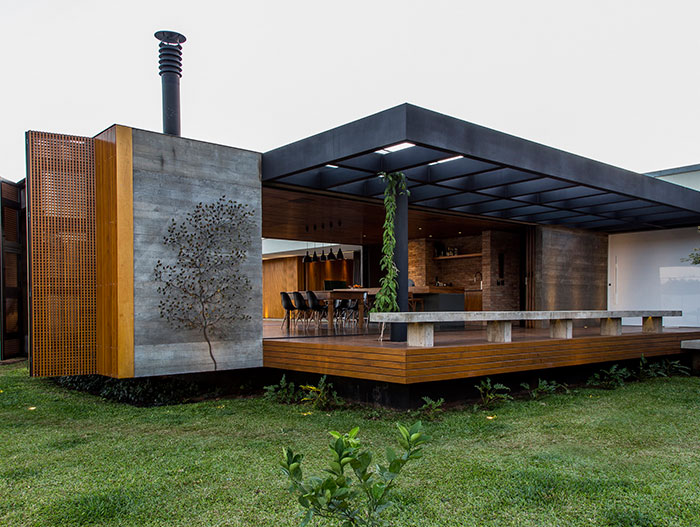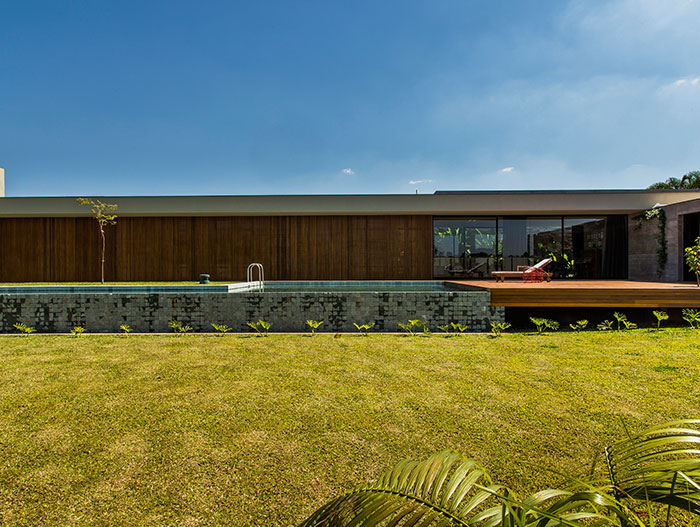 The interior is furnished in a similar style to other modern Brazilian homes we previously featured.
"The materials used not only determine the finish as well as the specific uses: wood, concrete, stone and Corten steel express the influence of Brazilian modernism," the architects concluded.
Photography by: Renato Moura