Modern Californian house
The Sinbad Creek Residence designed by Swatt Miers Architects is sited on a west-facing, 5.3 acre, hillside lot in the rural town of Sunol, California. The site enjoys unique views in three directions - a beautiful upslope hillside with mature oaks and a giant walnut tree to the east, a canyon ridge to the west, and Mission Peak to the south.
The owners wanted a modern house that would embrace its beautiful setting, taking advantage of the many vistas that the site affords.
Major spaces are placed diagonally across the spine from each other, creating unique diagonal vistas through the house.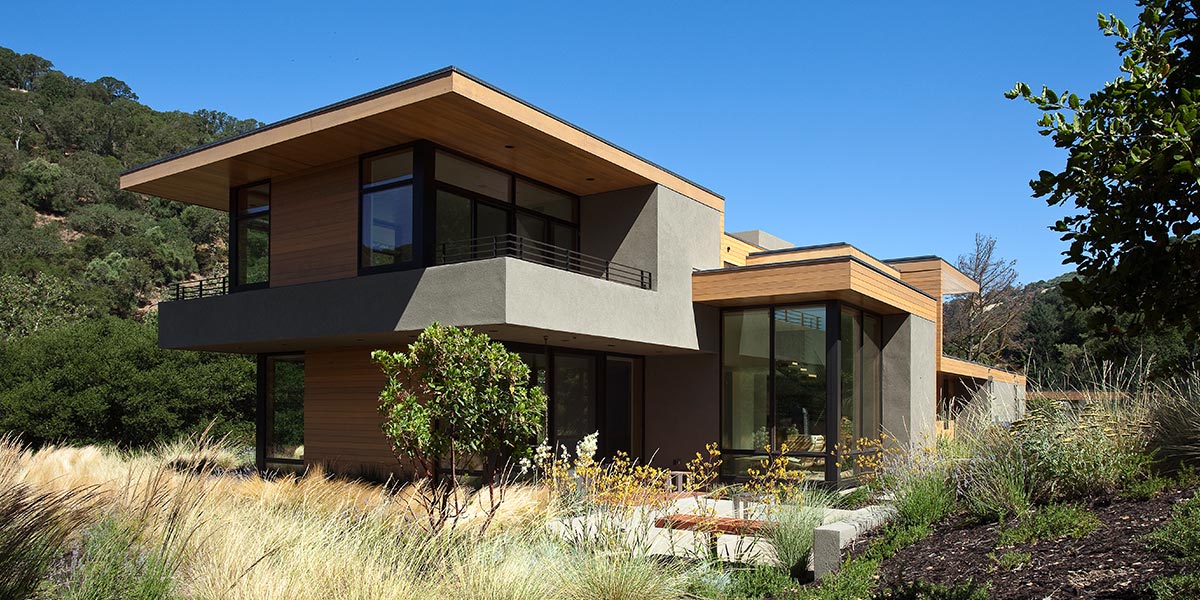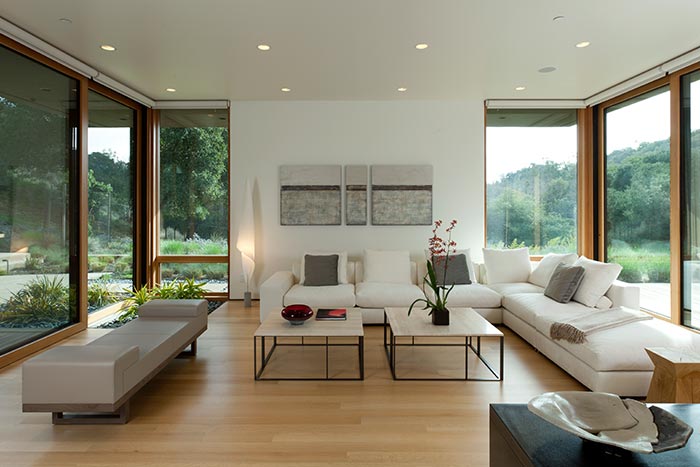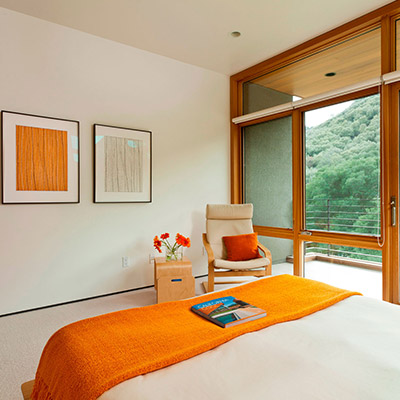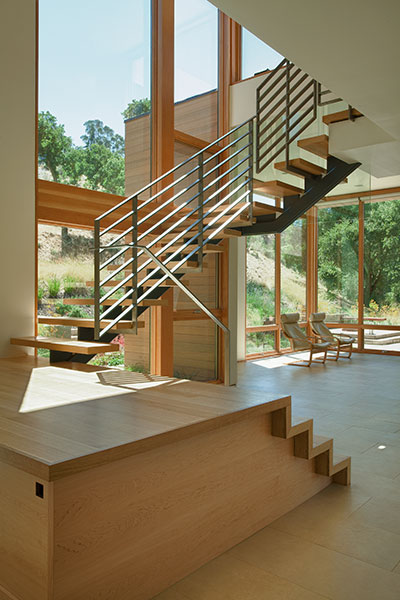 The interior features varied ceiling heights from a low entry to the two-story ceiling in the dining room, bringing additional spatial drama to the composition.
The alternating spaces enjoy hillside and canyon - ridge views, while the rooms at the south end of the linear spine, the living room on the ground floor and the second floor master bedroom, enjoy beautiful views of Mission Peak in the distance.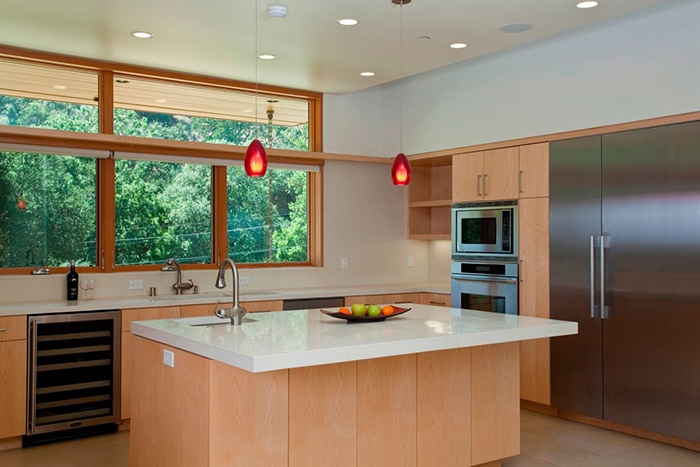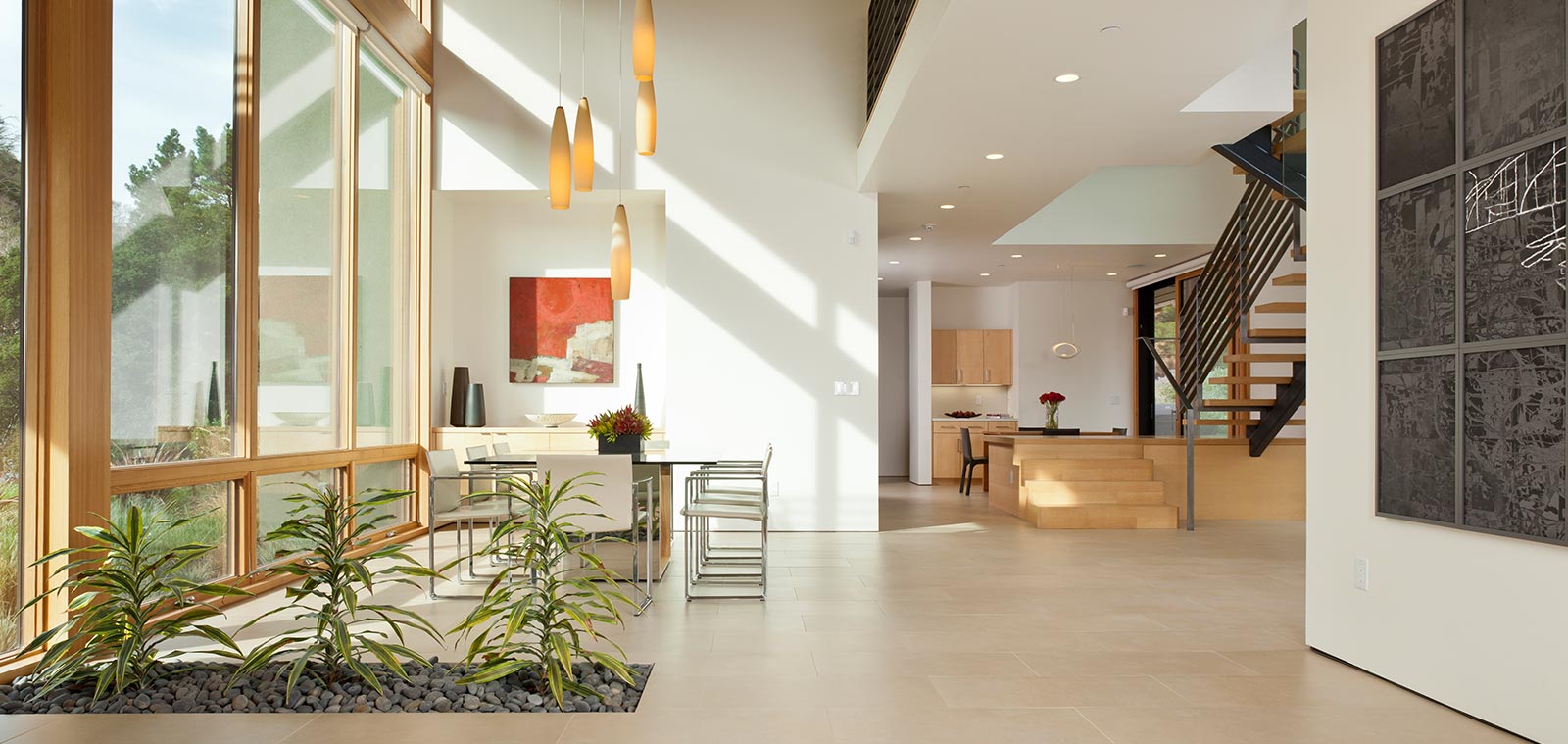 Generous patios and terraces are located on the east and west sides of the house, for outdoor living and for enjoying the unique views in all directions. The form of this modern house is at the same time simple and strong, with a stucco-clad vertical bathroom and future elevator core anchoring the composition on the west side.
At the south end of the building, a double cantilever, with the upper level roof overhanging the second floor and the second floor overhanging the first, creates a dramatic visual thrust in the direction of the distant view of Mission Peak.
Photography by: Russell Abraham