Shoffice serves both as a garden shed and an office
Located in London's St. John's Wood neighborhood, this backyard pavilion designed by Platform 5 Architects is part sculpture and part shelter. Nestled inside a walled garden behind a 1950's terraced house, it serves as both a garden shed and an office for its owner, earning it the nickname "the shoffice."
The brief required the shoffice to be conceived of as a sculptural object that flowed into the garden space.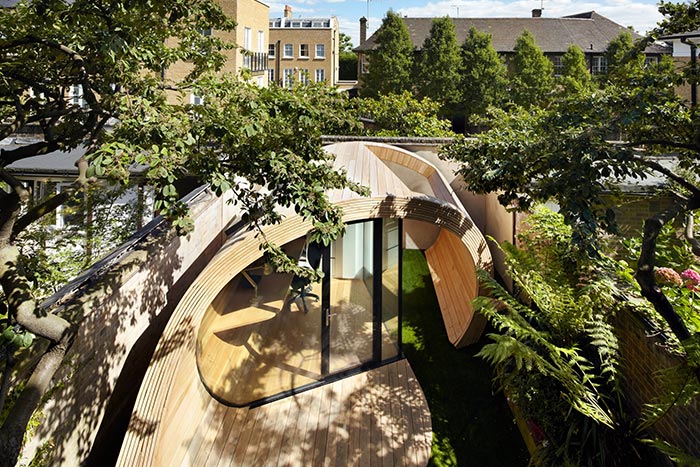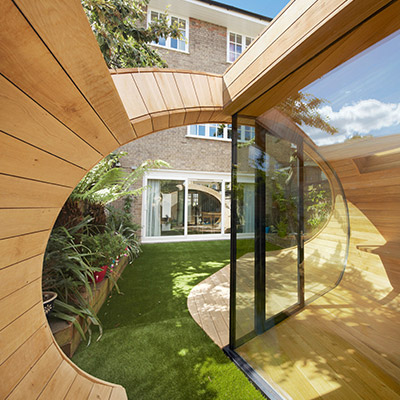 A relaxing workspace
Shoffice was constructed from two slim, curved-steel rings connected with timbers, then covered in plywood sheathing. The interior is oak lined and fitted out with storage and a cantilevered desk.
Two rooflights - one glazed above the desk with another open to the sky outside the office bring light into the work space, creating a relaxing atmosphere.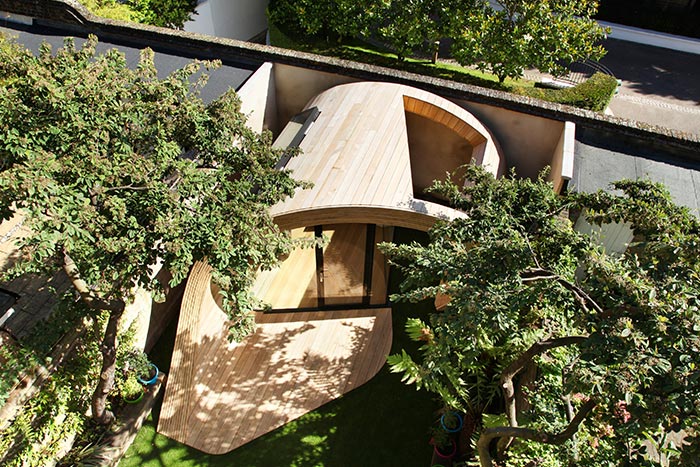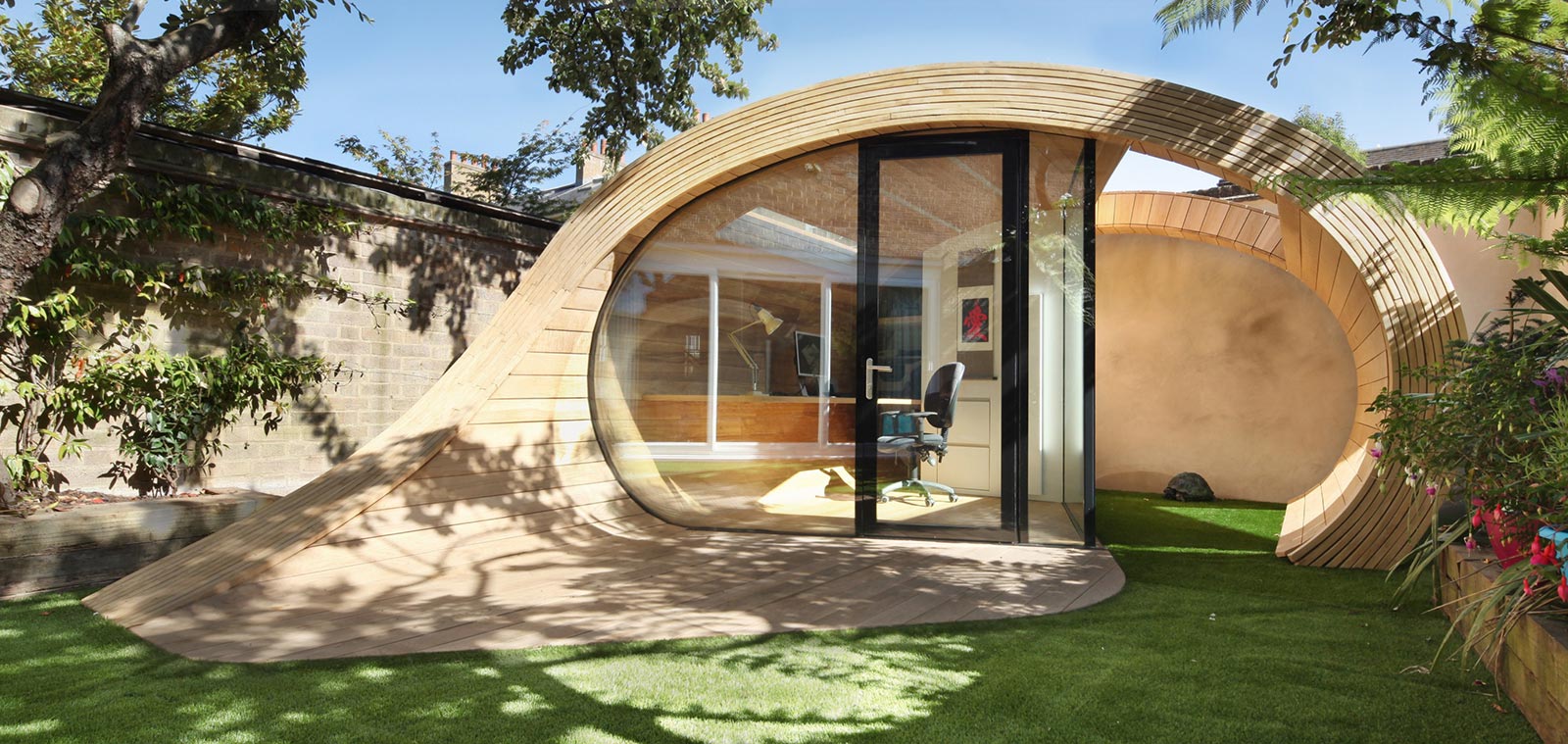 Shoffice was a close collaboration between Platform 5 Architects, Morph Structures (structural engineer) and Millimetre (contractor). The lightweight structure, formed with two steel ring beams, timber ribs and a stressed plywood skin, sits on minimal pad foundations.
Much of the project was prefabricated to reduce the amount of material that needed to be moved through the house during construction.
Photography by: Alan Williams