From Portland, Oregon to the rejuvenated Kansas City downtown area
The Shepherd family moved back home to Kansas City from Portland, Oregon, to start and raise a family. Not wanting to leave their urban life behind, they selected a historic and demographically diverse neighborhood on the west edge of Kansas City's downtown loop.
The couple wanted a minimalistic, modern house that created a quiet, box-like container for their family and a backdrop for one of the owner's artistic endeavors.
These requirements were met and exceeded through the collaborative efforts of Faust Construction and 360 Architecture. The new Shepherds Residence is a 2,300 square-feet (214 square-meter), three-storey modern home overlooking the Kauffman Center.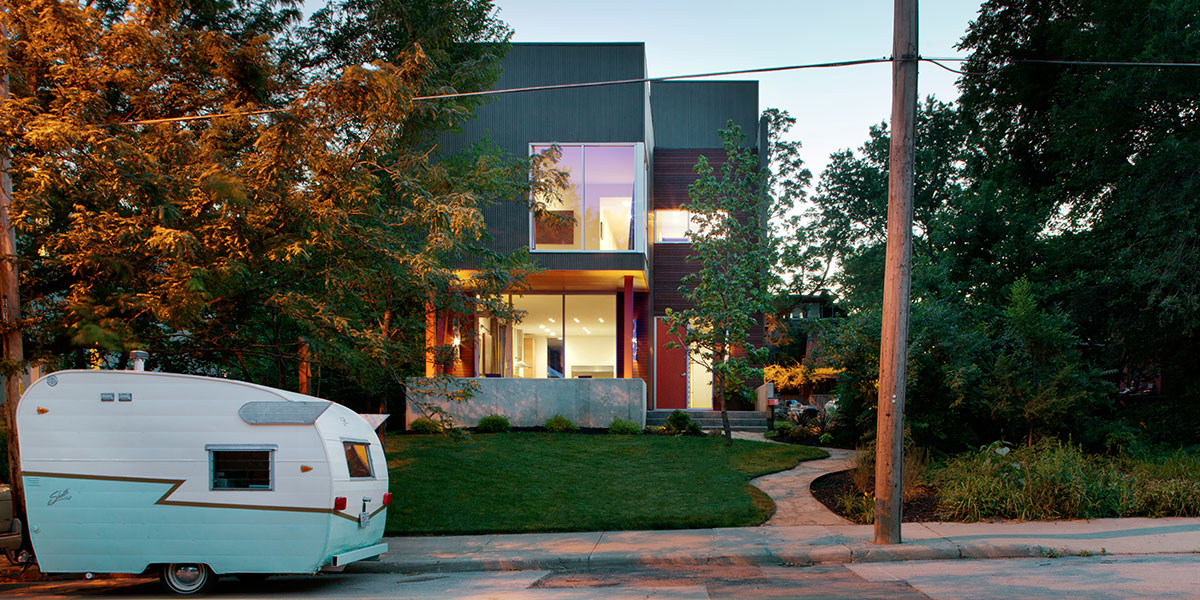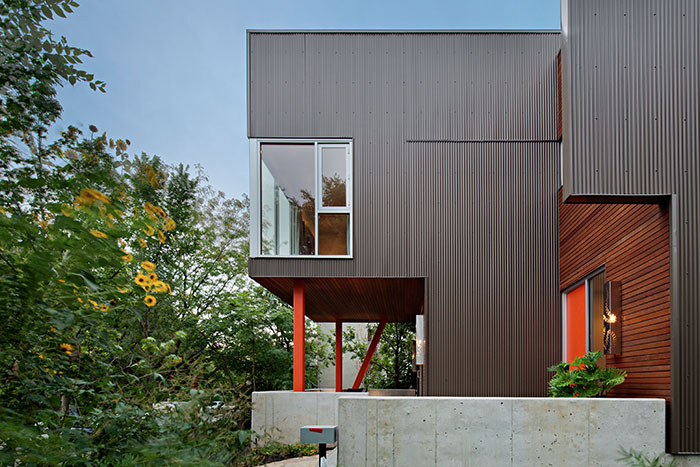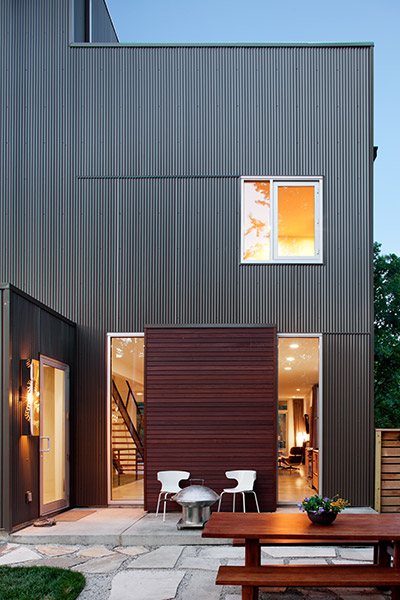 The shifted boxes that form the Kansas City home are finished from a small palette of textures and tones, including raw structural steel, a warm grey corrugated metal, a concrete plinth and Brazilian redwood.
As Faust Construction president, Brian Faust, explained, the choice of materials proved difficult due to the unusual features of the residence, that needed to look good and also be waterproof.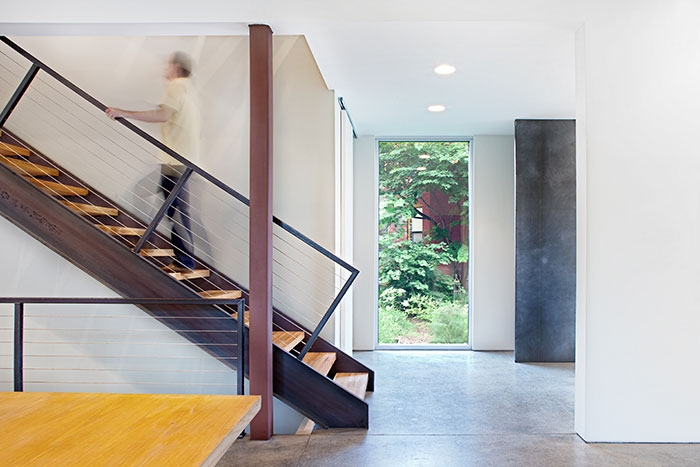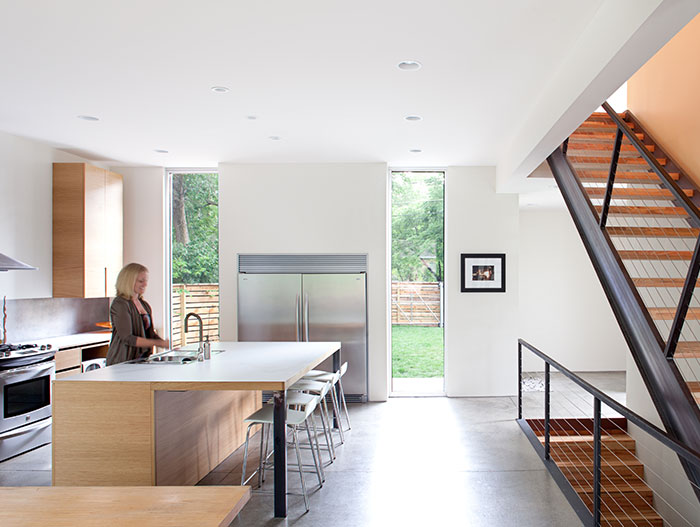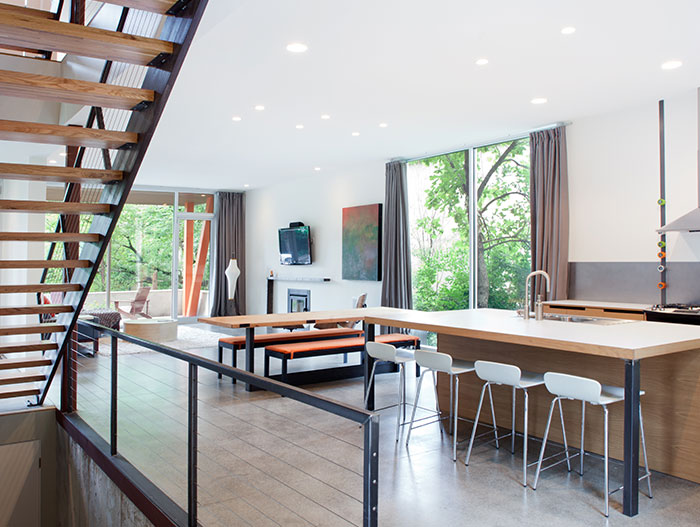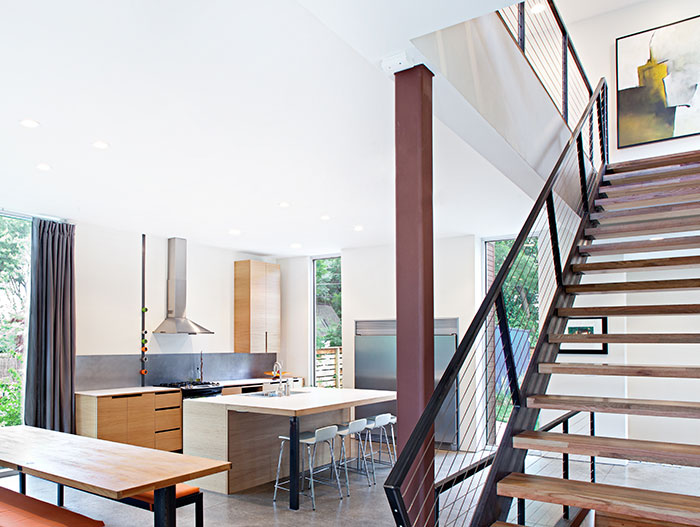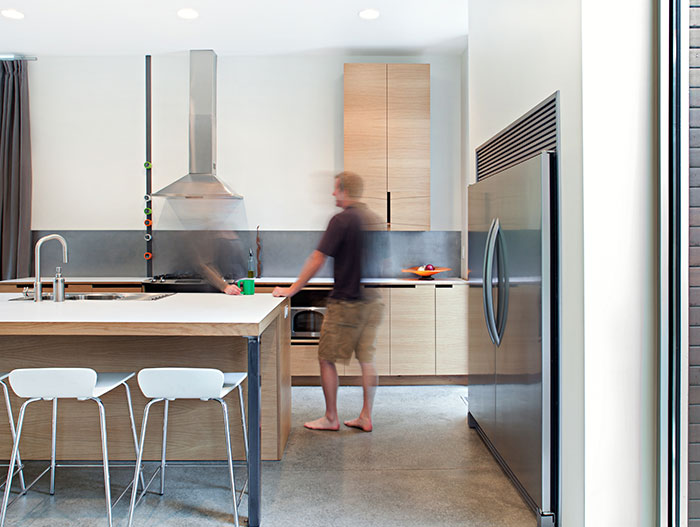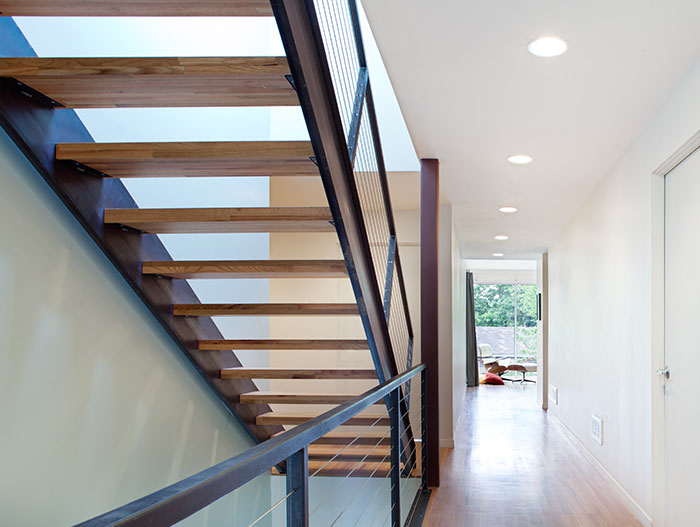 One of the center points of the Shepherds Residence is the structural steel staircase that connects the top levels of the house to the open-plan kitchen and living area located on the ground-floor. This open space living and dining area with easy courtyard access serves the owners' wishes of being able to entertain their guests and provide their kids a place to play.
Through its striking exterior, downtown Kansas City placement, modern open space interior and practicality, Shepherds Residence is a inspirational modern home for anyone wanting to start a family.
Photography by: Eric Linebarger