SHAPES - Geometric metal cable holders for better home office wire-management
Created by D'One Creative design, SHAPES are aesthetically pleasing geometric figures made of metal which are designed to hold cables, wires, chargers and also to serve as a great addition to your home office. They help organize your work space and according to its creators: "make your interior more unique and modern".
Available in silver, gold and rose gold, each geometric cable holder has a passageway of 6,3mm x 6,3mm.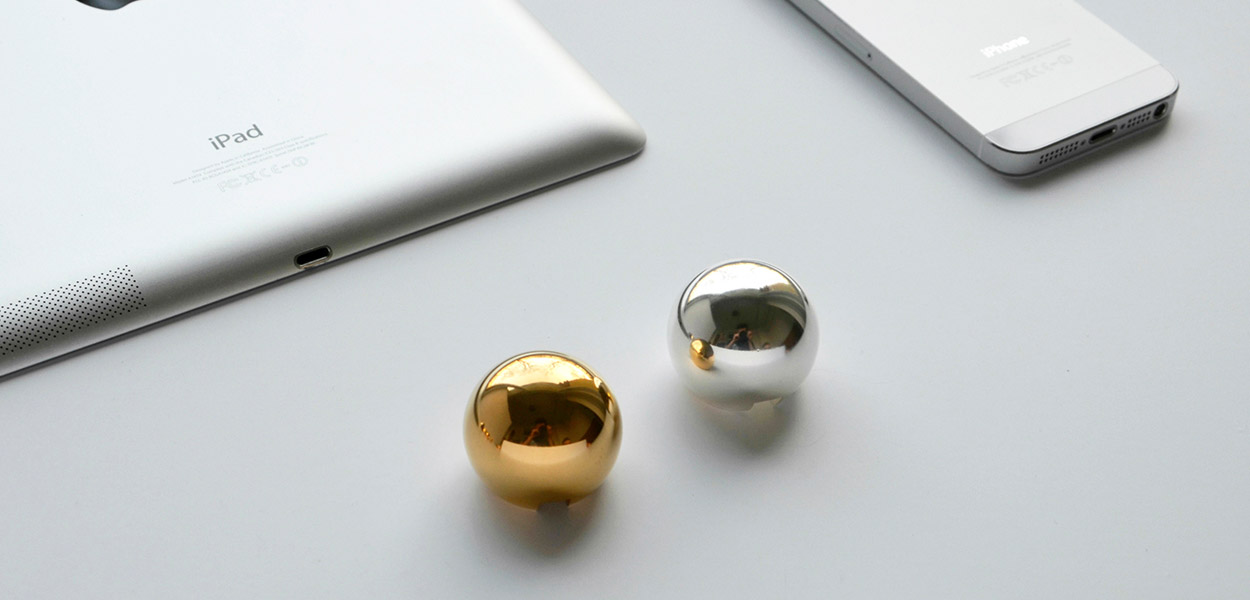 Made from hard metal alloy like brass, each figure has recesses filling with rubber bushings, which protect the table surface from scratches and SHAPES from falling down.
As far as measurements go, the Sphere has a diameter of 33mm and a height of 27mm while the Pyramid has a side of 33mm and a height of 33mm.
Although these geometric cable holders were designed to work with any devices, the founders do admit they work best with Apple products. That's just one thing to factor in when checking out their Kickstarter campaign. At the time of writing this article, the company has raised $4,515 of its $1,000 goal.
For those interested in purchasing the SHAPES Metal Cable Holder, prices start at $25 for early backers with estimated delivery set for February 2017.
Photography & video courtesy of D'One Creative Design