A smart fridge with a huge display
Tuesday, Samsung unveiled at CES 2016 its latest attempt at a smart kitchen appliance, the Family Hub Refrigerator.
Boasting a 21.5 inch touchscreen display on the front door and running Samsung's Tizen operating system, the fridge aims to 'smarten up' the way your family gets groceries and leaves sticky notes in the morning.
A series of cameras placed inside the fridge monitor the shelves and tell you when you're running out of milk. The alternative of course is the overly complicated and time consuming task of.. opening the fridge and looking whether you ran out of milk. Joke aside, the smart fridge's ability to take snapshots of its shelves may prove useful when grocery shopping: you won't have to purchase something already present and you won't ever get home having forgotten to buy something.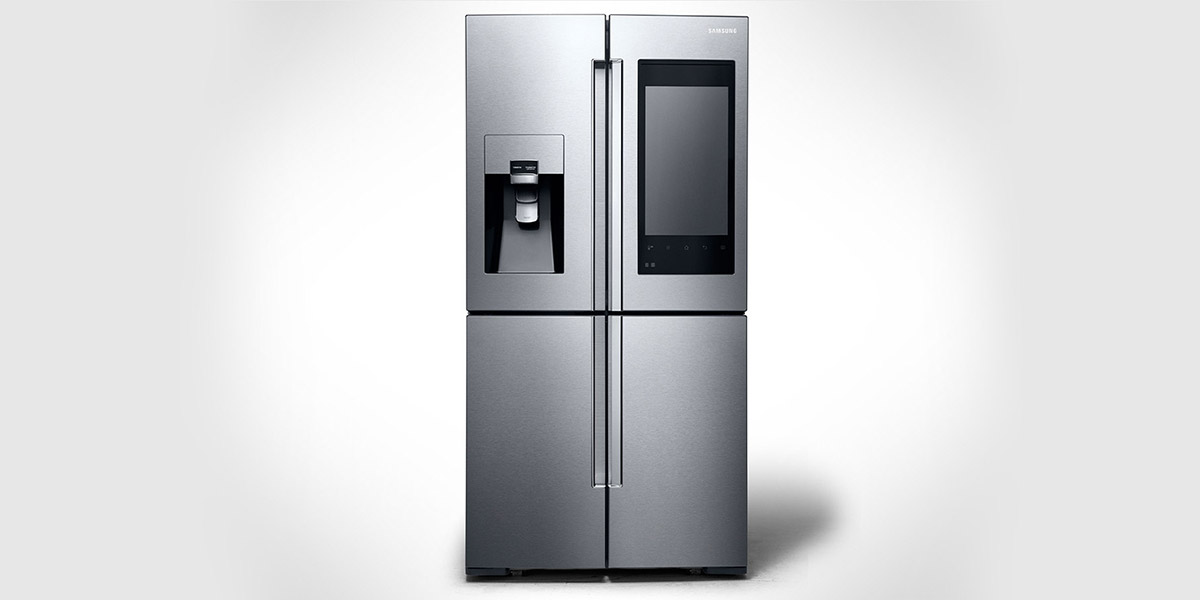 But with Samsung's Family Hub Refrigerator you won't even have to do your groceries. The smart fridge comes loaded with an app called Groceries, that has been developed in partnership with MasterCard Labs. The app will let you order food directly from the fridge door. A companion mobile app will allow family members to add their items to the next grocery order.
The Family Hub Refrigerator will be available for purchase in early May, for people living the North East USA. In order to fulfill initial grocery orders, MasterCard Labs has partnered with FreshDirect, ShopRite and MyWebGrocer.
Which brings us to the price. It's rumored to be in the $4000 to $6000 range and for that amount of money, some people were quick to point out the smart fridge's unusual aesthetics (or lack thereof), lack of real world application and poor value to money ratio. On the other hand, the Family Hub fridge is getting lots of attention and sparking discussions on what smart home appliances should or shouldn't be able to do, now and in the future. Today's smart toys could be next year's norm.
Photography courtesy of Samsung and MasterCard