Historic South Park loft gets remodeled on a budget of only $75,000
A family with a then 3-year-old daughter bought this historic South Park loft and needed a flexible space for living as well as occasional home-based work. They hired Apurva Pande and Chinmaya Misra, of CHA:COL to remodel their newly acquired loft on a budget.
Because the loft is on the fourth floor, the studio had the opportunity to design within the historic structure. The clients needed a flexible live-work plan as well as a separate space for their daughter. Because the budget was extremely limited (only $75,000), the studio decided to limit the scope of the project to interior millwork and finishes.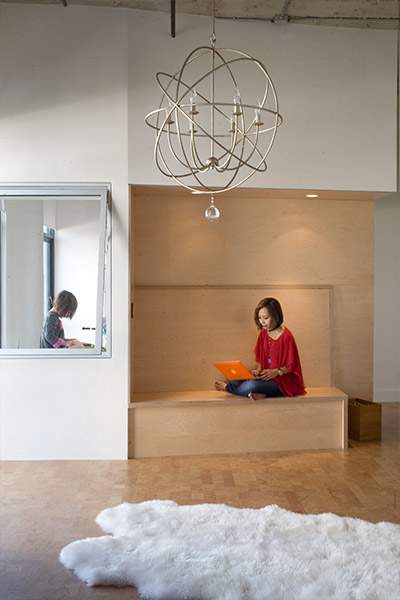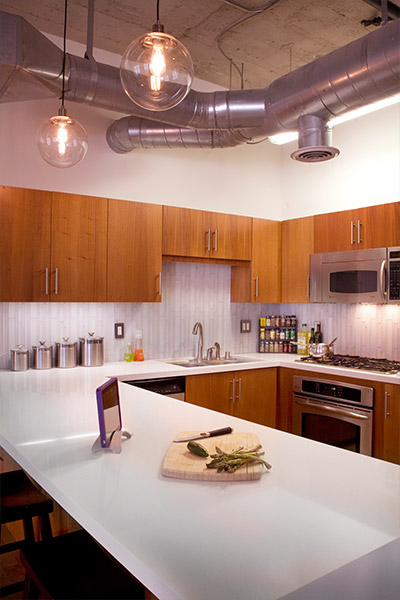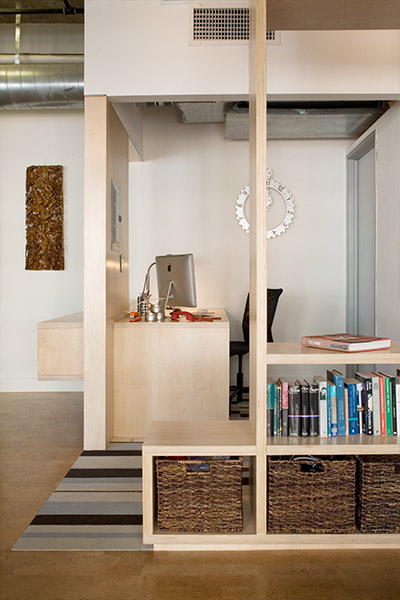 "Since the scope of work required a single clear path, we worked extensively with 3D models and drawings to establish key sight lines. We concluded the space needed to be re-visualized as a large inter-connected piece of fixed millwork, rather than as a small space requiring division," explained the architects.
The architects' first line of action was to define separate zones without losing visual continuity between any of them. Any areas that were beyond the limited budget were first cut-out of the project scope. After this step, any extra square feet of space was reconfigured for flexible use. An existing utility room was cut in half and redesigned as an open workspace using this interconnected shelving.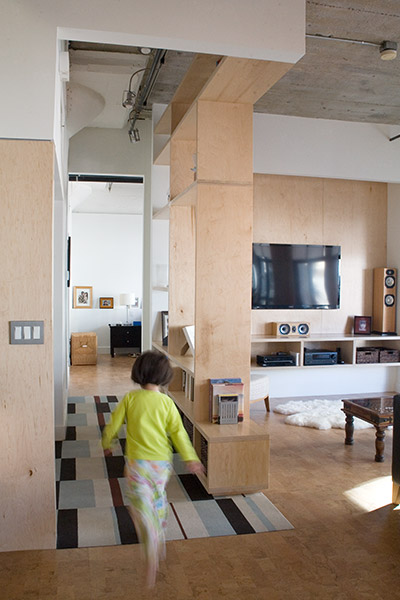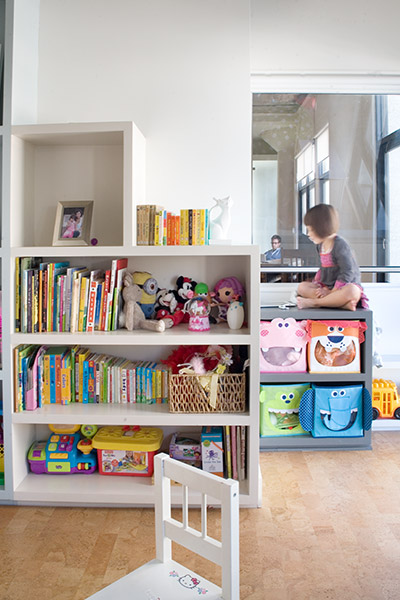 Storage was relocated to a new partition wall. An interior window was created so the parents could keep an eye on their growing child in her play area. The shelving in her play area was designed to accommodate a growing child's uses, as a series of steps. All wiring and cable infrastructure in the entertainment area was concealed within the millwork, to create a compact yet seamless mixed-use space.
Despite working on a limited budget, at least by their standards, CHA:COL managed to achieve a great South Park loft that feels warm, yet playful.
Photography by: Edward Duarte