A luxurious villa that offers privacy and amazing city views
Located in Vienna, Austria, this luxurious villa entitled PÖHÖ33 was designed by Architekt Zoran Bodrozic and offers residents a mixture of privacy and total relaxation.
When the clients approached the architect, they wanted a luxurious villa that took into account their privacy needs, but also felt inviting, warm, a place where they would enjoy living in.
"Our vision of successful living always leads us to two-sided considerations: to 'on the one hand, and on the other' scenarios. For example, we want to feel secure and snug, knowing we can close the door on the world, and at the same time feel liberated. So the question arises: how we can combine and balance both needs," said the architect.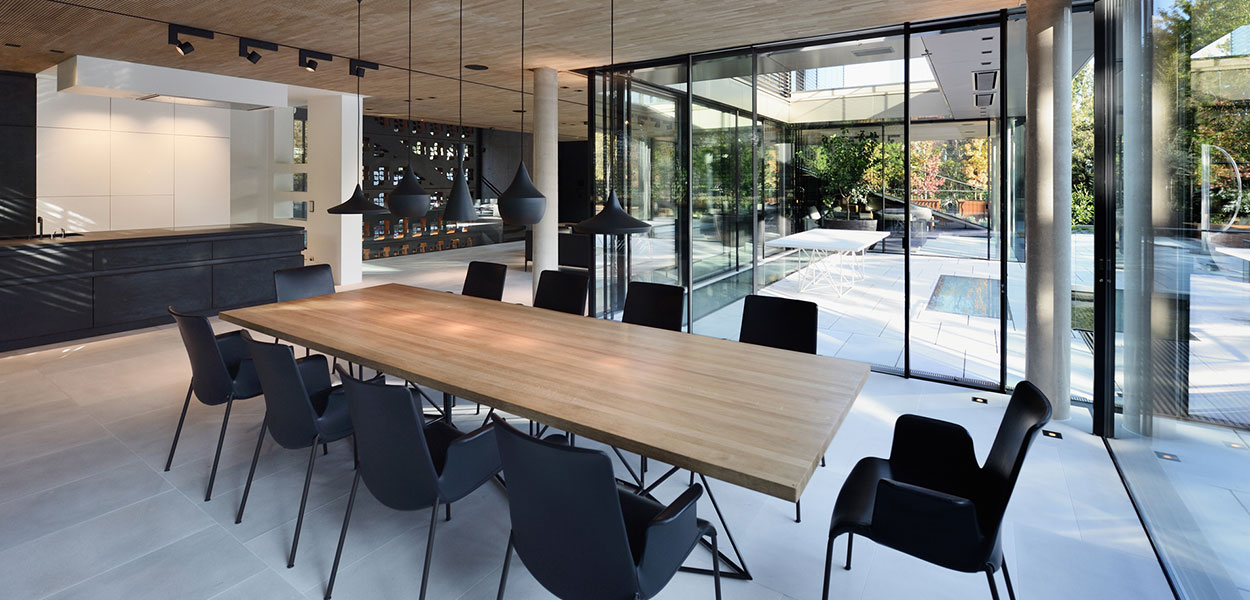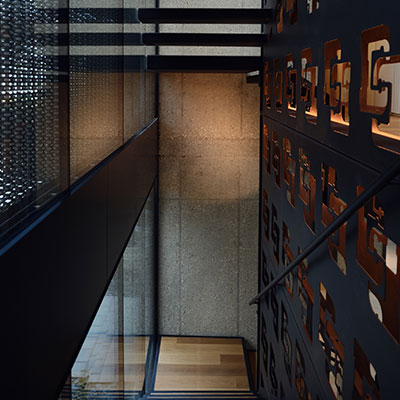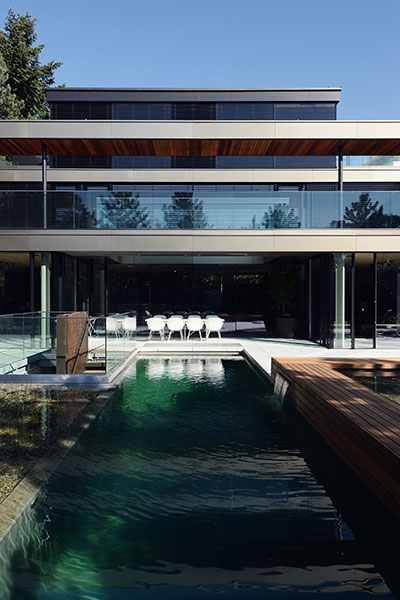 "People are sociable and have a need for solitude. They want to be in the big city and in a village, they want to enjoy the excitement of urban life and feel like they can lose themselves in nature," he added.
The search for the best location led the architect to a property on top of Pötzleinsdorf Mountain, which offered amazing views of the city but still had the village atmosphere.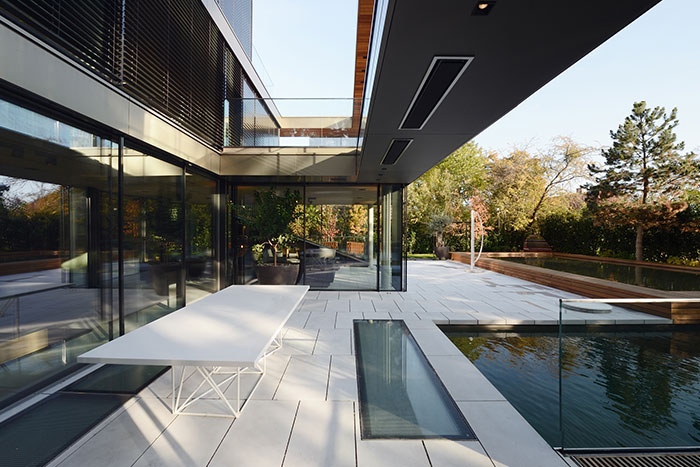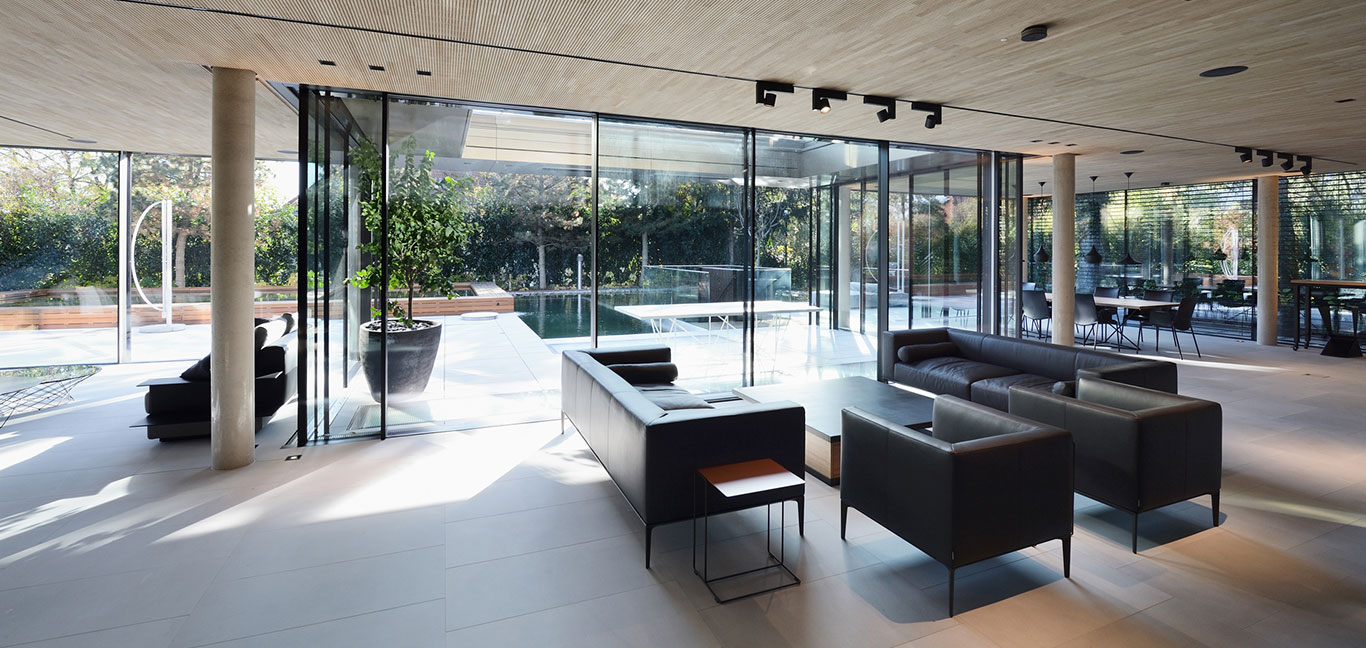 "The gently sloping hillside location on the ridge and the property configuration have allowed for an inset building construction, creating a secluded, intimate situation and sense of security," explained the architect.
The public areas are positioned on the ground floor, while private areas are located on the upper levels. The public area on the ground floor includes an open space kitchen, dining and living room and opens up to the large deck and swimming pool through glass walls and floor-to-ceiling glass windows.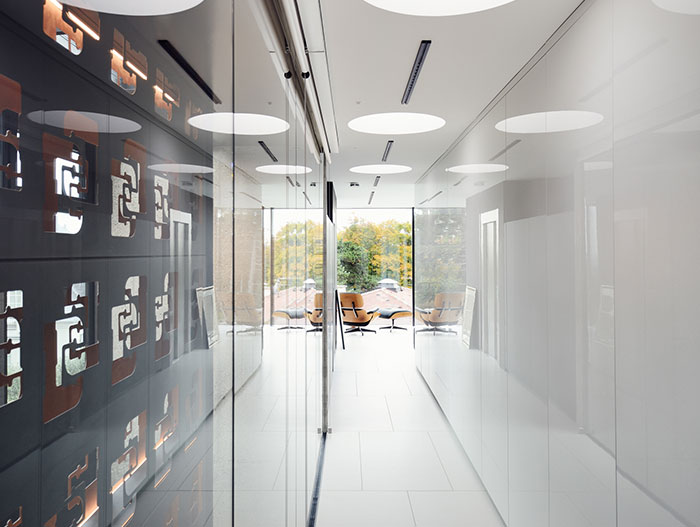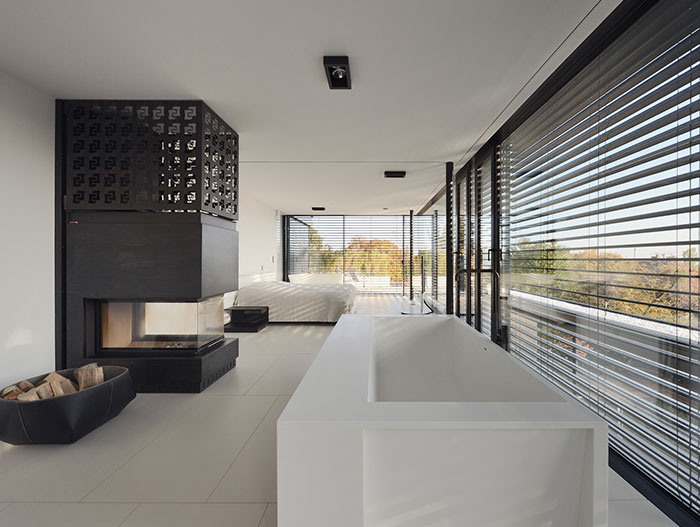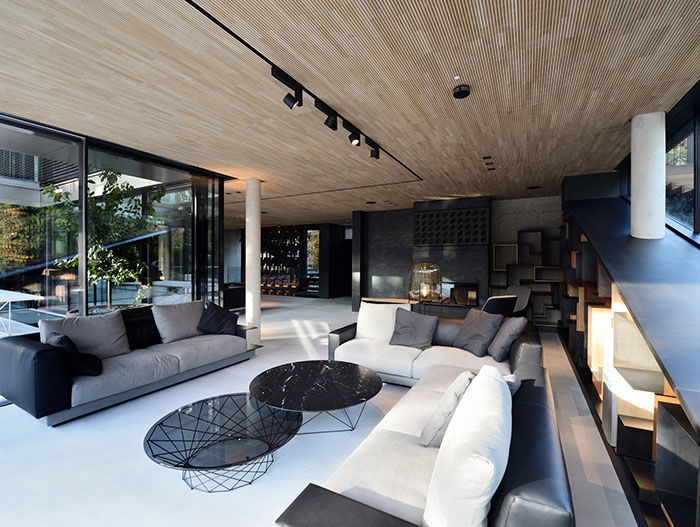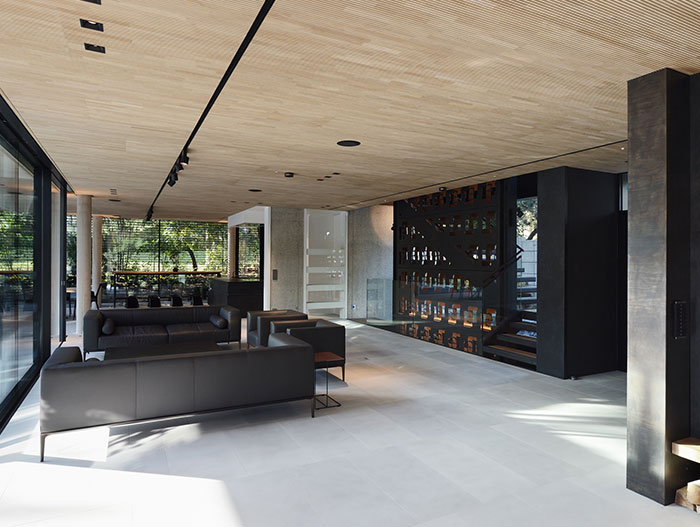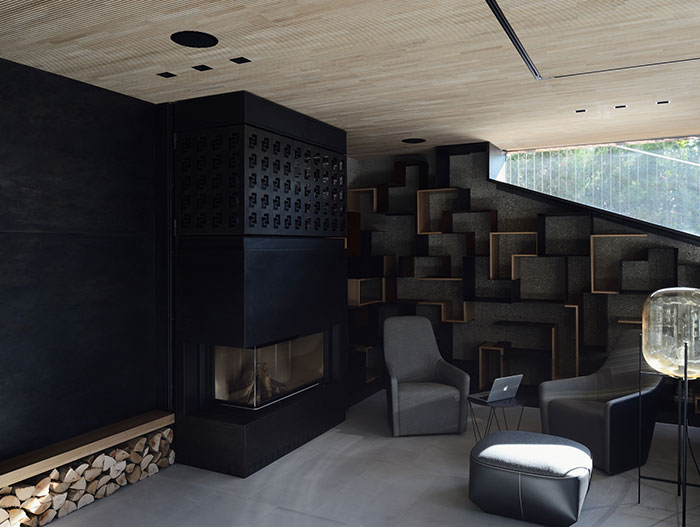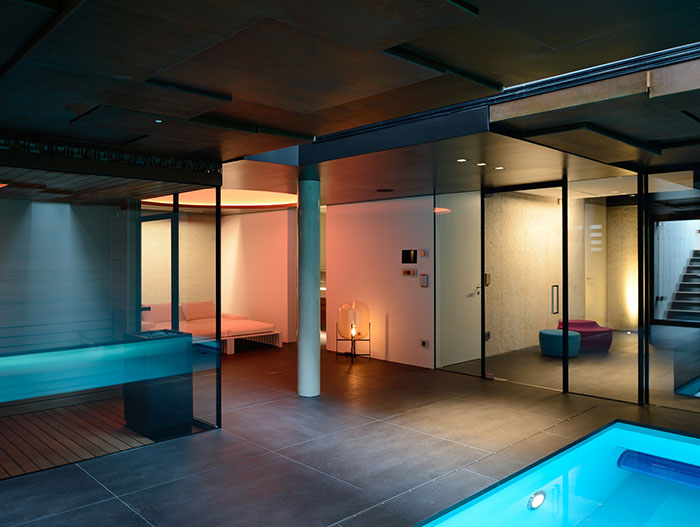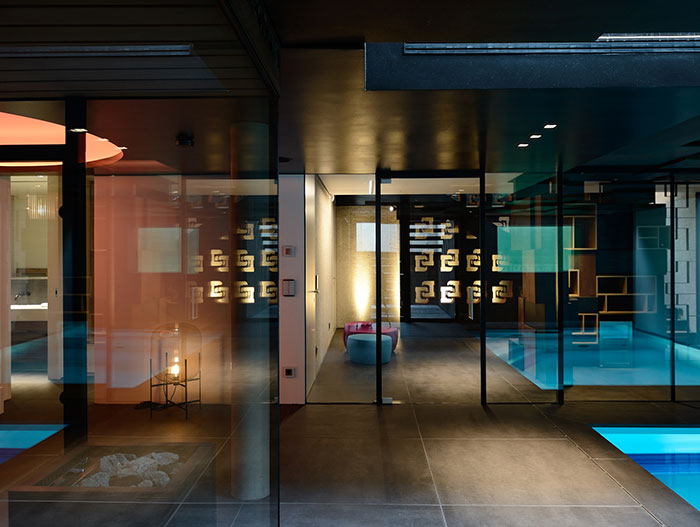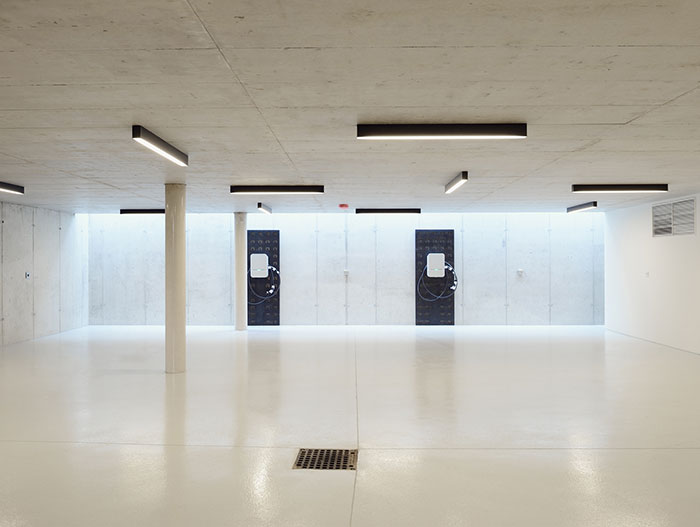 The luxurious villa has a contemporary design with energy-efficient features.
As Zoran Bodrozic explained: "The house is heated and cooled with a heat pump (ground probes), equivalent to a low-energy house (specific heating demand 32 kWh/[m2 a]). Domestic ventilation has been installed. All functions are bus-controlled and flexibly expandable. A natural swimming pond has been created in the garden that functions without technology. An indoor pool is heated by the heat pump. Cabling for a PV system on the roof allows for upgrading that would make the house energy self-sufficient (in combination with electric cars and battery charger in the garage)."
Photography by: Robert Niederl