Prepare delicious restaurant-quality meals with ease and convenience
Sous vide is a method of cooking in vacuumized plastic pouches at precisely controlled temperatures and has been the secret of great chefs worldwide for decades. The Cinder Sensing Cooker is similar to the sous vide machines used in fine restaurants, allowing you to bring food to exact temperatures. The difference is that you're not cooking in water, so you don't need plastic bags to encase your food.
This smart kitchen appliance uses patent-pending sensing and control technology for precision-temperature cooking that enables home cooks to prepare foods to an exact temperature and then sear in the same unit — unattended — resulting in restaurant-quality meals.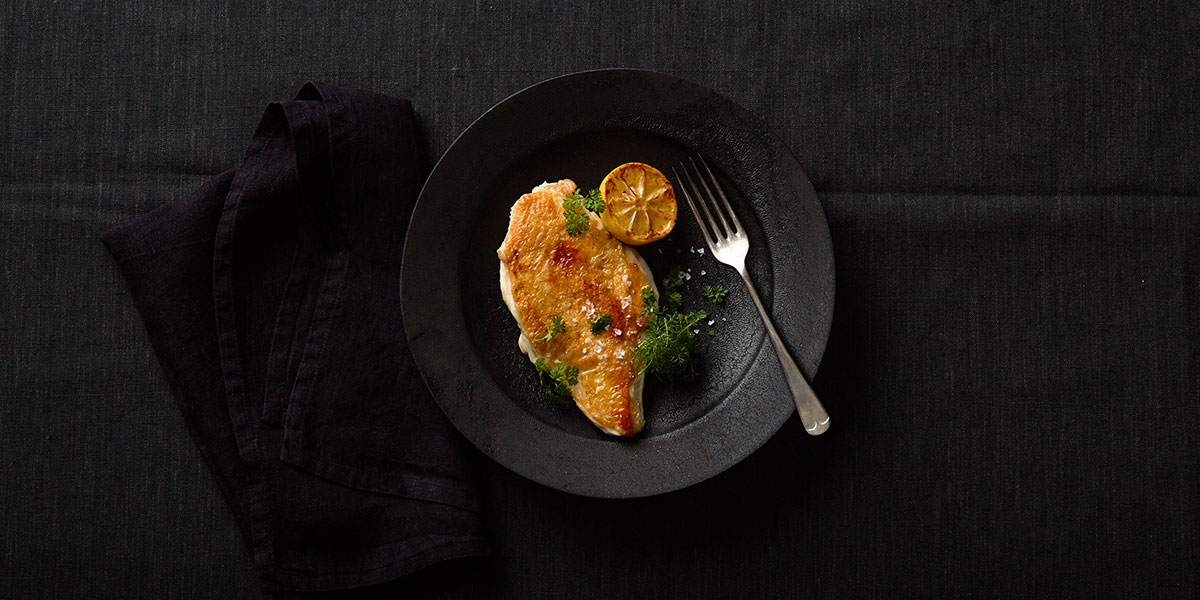 "In developing the Cinder Sensing Cooker, we literally drew upon rocket science used in spacecraft to create a wholly down-to-earth cooking experience for people who want to combine the best parts of home cooking — the creative and sensory experience — with the best part of fine dining, which is the perfectly cooked, delicious food," said Eric Norman, CEO and co-founder of Cinder. "In one appliance, the Cinder Sensing Cooker gives the home cook the ability to control cooking temperatures — like is done in high-end restaurants — and also to sear foods. With minimal effort, people can now prepare meals at home that achieve the same wonderful flavors, colors and textures they enjoy in restaurant dining."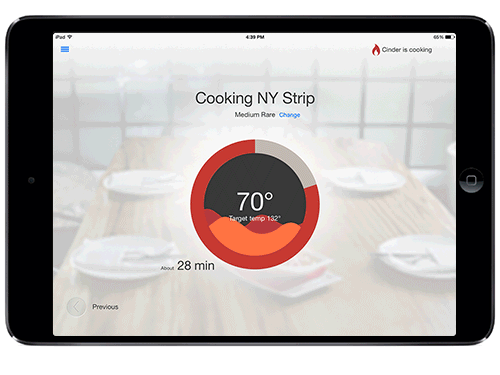 Control every aspect of your meal with the app
The Cinder Sensing Cooker comes with a free app that connects via Bluetooth and Wi-Fi, which lets you select the kind of food you're cooking and how you want it cooked. You can use the app to find recipes and save settings for your food preferences.
Cinder Sensing Cooker reaches its target temperature within seconds and then maintains this until the food also reaches its correct temperature. Once cooked, the machine can then keep the food at its serving temperature for two hours until the cook is ready to sear and serve it.
The Cinder Sensing Cooker is ideal for an amazing variety of dishes: nearly anything you would put in a frying pan or on a grill, griddle, or cooktop: perfect proteins from duck breast to seared scallops, and vegetables from caramelized apples to silky-soft onions. The Cinder is designed to be easy to clean. The two non-stick cooking plates are removable and dishwasher safe, so you can wipe them with a sponge, a paper towel or throw them in the dishwasher. The side skirt is also removable for easy access.
Cinder will retail for $499 when it starts shipping in 2016, but you can preorder the smart cooker here.
Photography & Video: Courtesy of Cinder.