Japanese Wabi-sabi aesthetics inspire Manhattan duplex renovation
Lilian H. Weinreich Architects have transformed the 36th and 37th floors an existing post-war, residential tower in the premier upper west side of Manhattan, into a bright, open space duplex. The 1,800 sq ft home was designed as an urban retreat for the owner's frequent visits to New York.
The architects worked closely with the homeowners to create a detailed plan for the space that encompassed the ancient ideals of wabi (transient and stark beauty), sabi (beauty of natural patina, aging) and yūgen (profound grace and subtlety).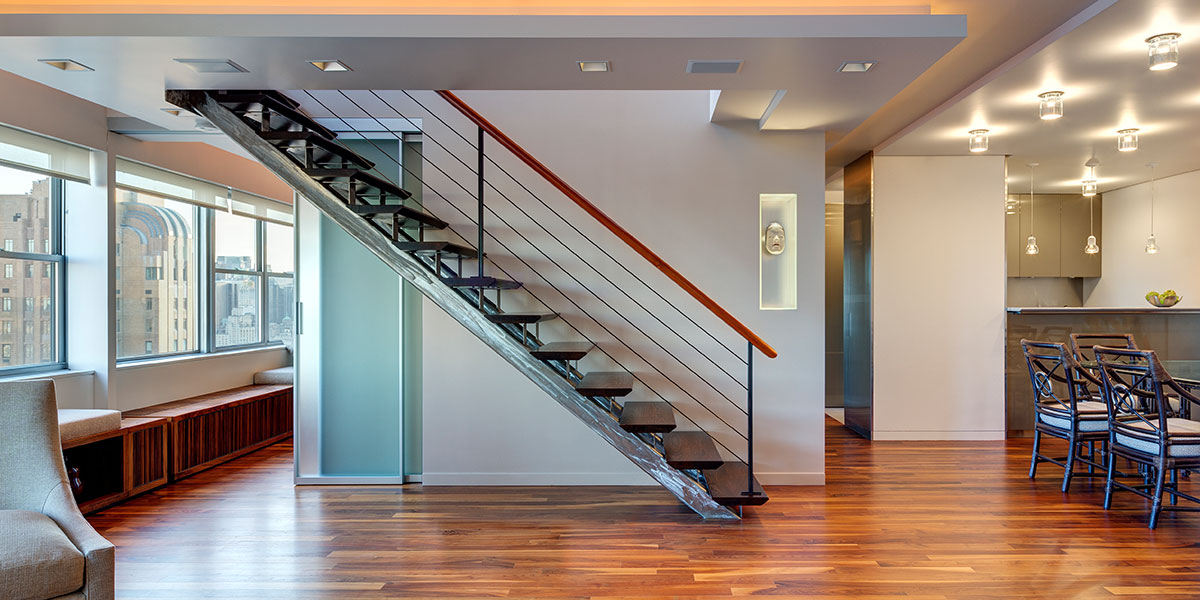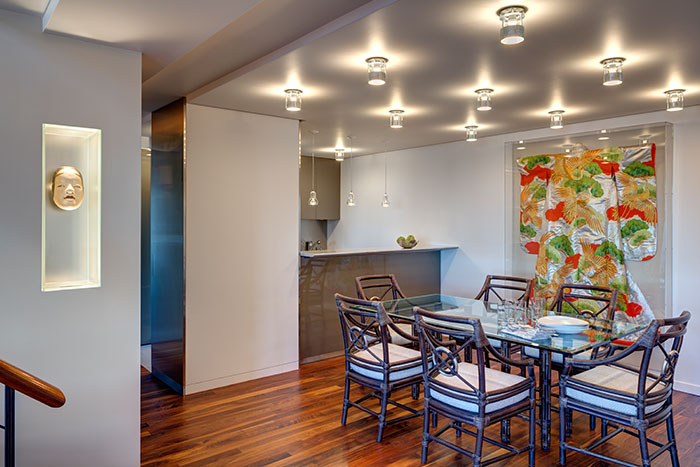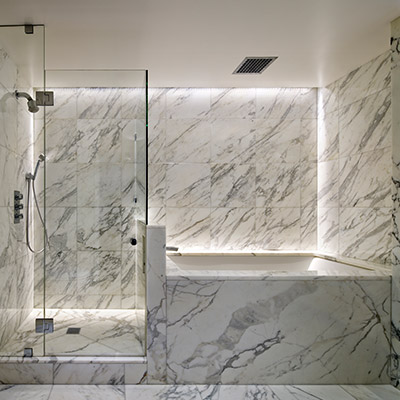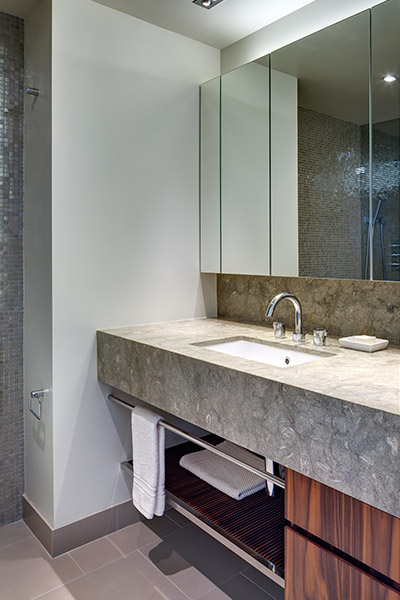 "One of the main challenges was to create a feeling of openness, with 8 foot low ceiling height restrictions. This was addressed through the clever use of dropped ceiling planes, floated with lit infinity edges, delivering a taller/grander feel.
To address sustainability despite poor prior quality and structural limitations, Lilian H. Weinreich Architects was able to completely remodel a contemporary version of the existing building salvaging 30% of the original materials," explained the architects.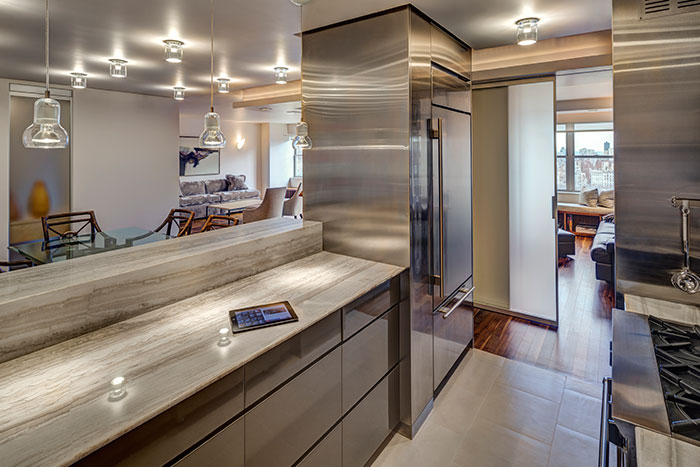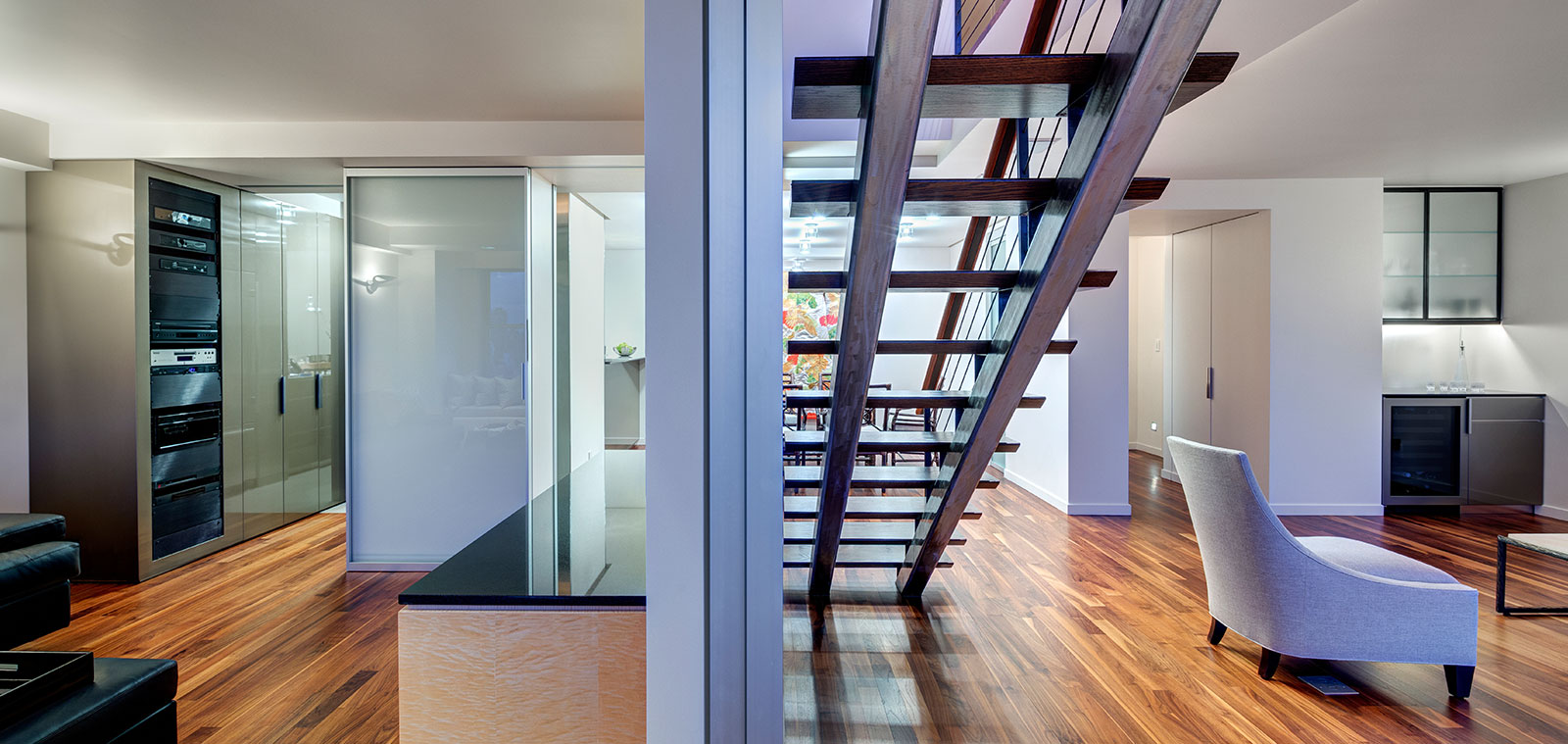 The stairway harmoniously divides the home's public and private areas. The lower level is one large, open space for dining/entertainment, whereas the upper level houses some of the more intimate spaces. The private bedroom "quarters" on the upper level, feature rhythmic forms flowing around the central core wall forming a contextual relationship with the adjacent Art Deco building and lake beyond, seen from the window view.
Lilian H. Weinreich Architects have created a unified space that is both tranquil and energizing, extending the life of a tired, unloved post-war tower into a stunning Manhattan duplex fit for use in the 21st century.
Photography by: Francis Dzikowski / Esto