A playful modular furniture system
Dutch designer Rianne Koens' latest furniture collection Otura was inspired by the friendliness and warm hospitality of the her own Turkish in-laws. Named after a combination of the Turkish words 'otur' (sit) and 'oturak' (stool), Otura has a flexible design that can easily adapt to any occasion.
This modular furniture system is based around a series of open-fronted boxes, available with and without drawers inside, giving consumers the opportunity to combine a piece of furniture as desired.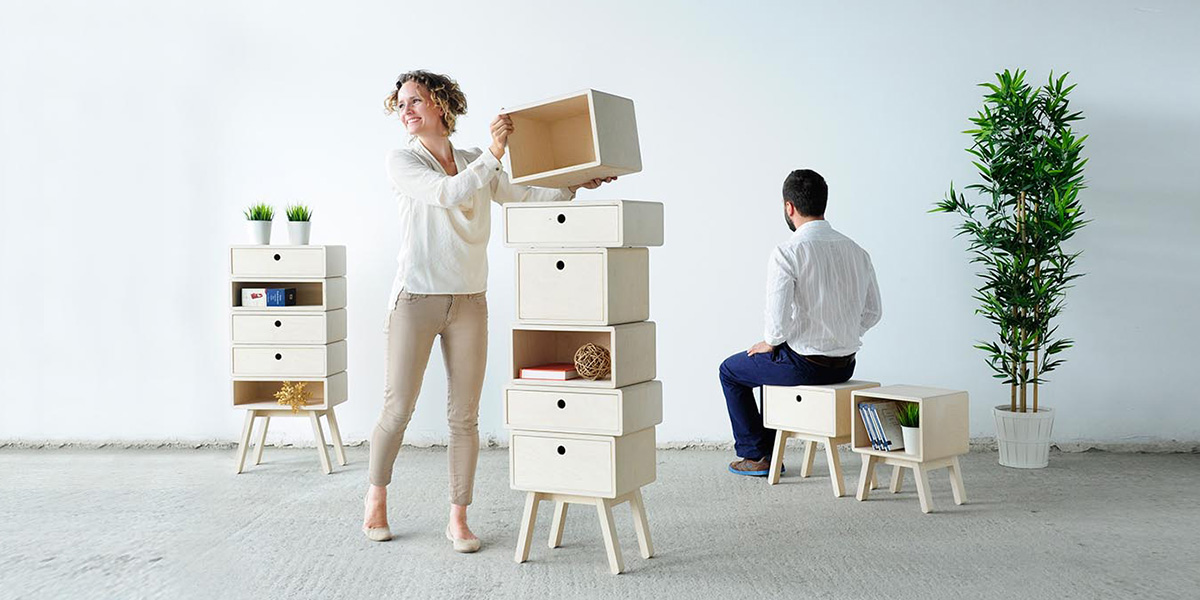 Handmade by skilled artisans in Istanbul, the boxes stack on top of one another to create high and low cabinets, side tables, bedside tables and stools. The collection is a development of Koens' Otura Original, a similar collection made from acer wood and leather.
Photography: Courtesy of Otura Design