Modern timber house in Riga, Latvia by Open AD
Located in Riga, Latvia, this modern timber house was designed by Open AD.
"Each window of this timber home in Riga offers a glimpse into the world of its owners, revealing the family's values and interests. Together they tell the family story in a theatrical, playful way," explained the architects.
The kids' rooms are inspired by the pillow forts, tents and hideouts of the parents' own youth, while the library shows the importance of books and reading to the family. "It's a story of togetherness, yet independence."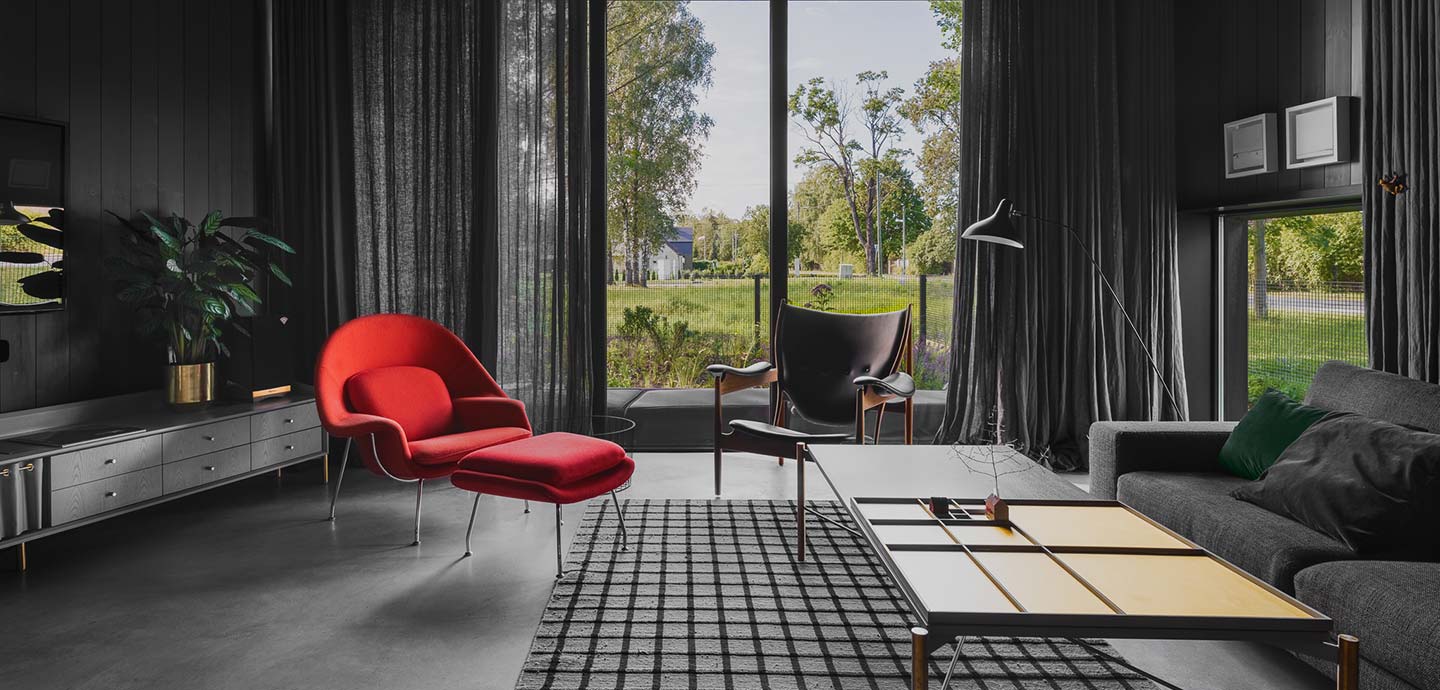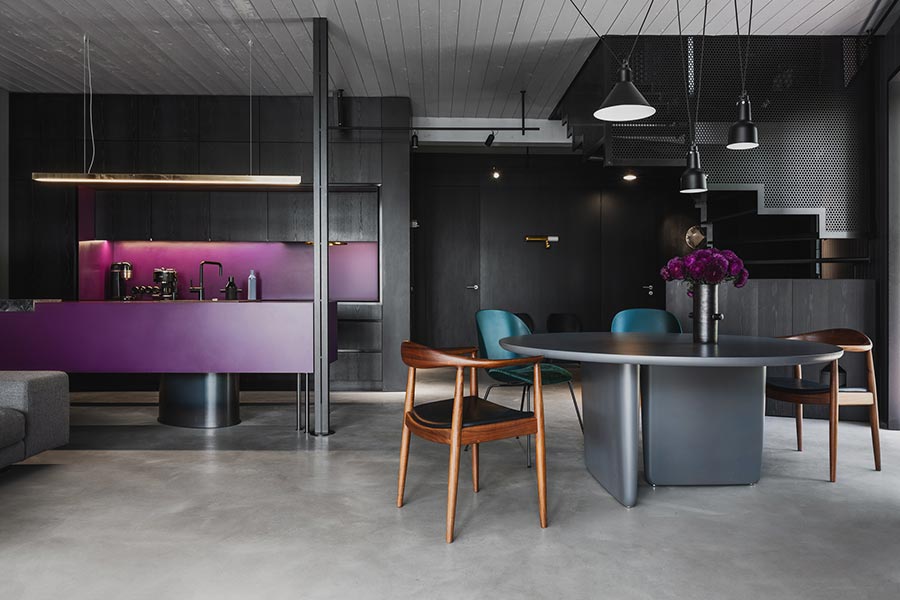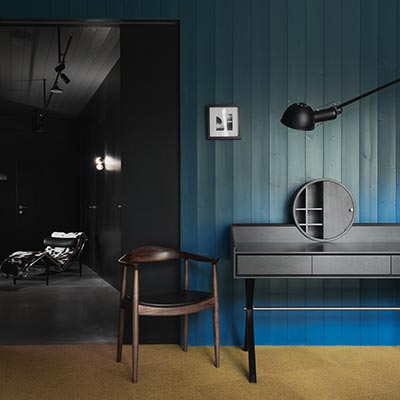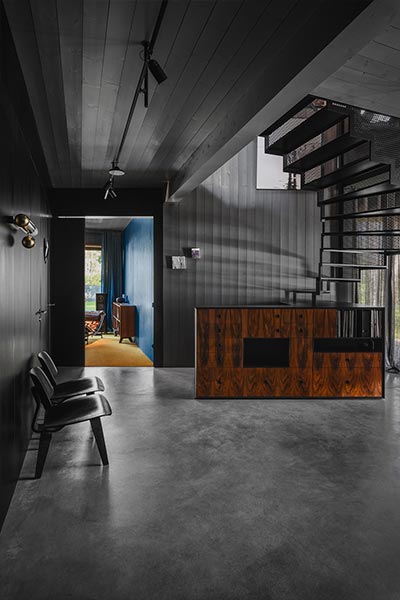 The core structure of the house was built offsite as a prefab.
The architects chose timber for its versatility, sustainability and resilience, which allowed them to create the tilting shape of the house.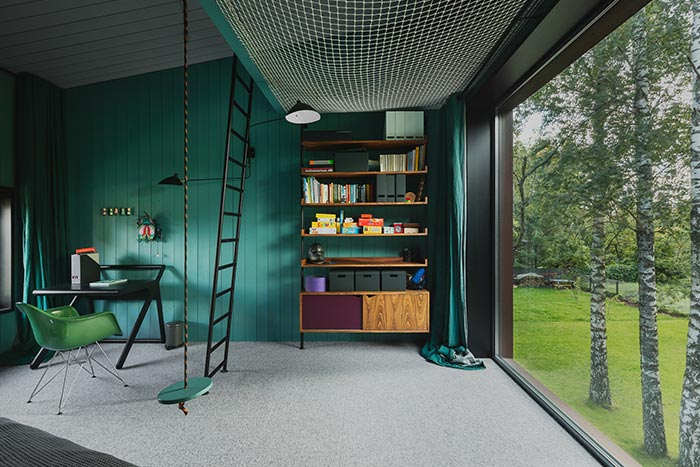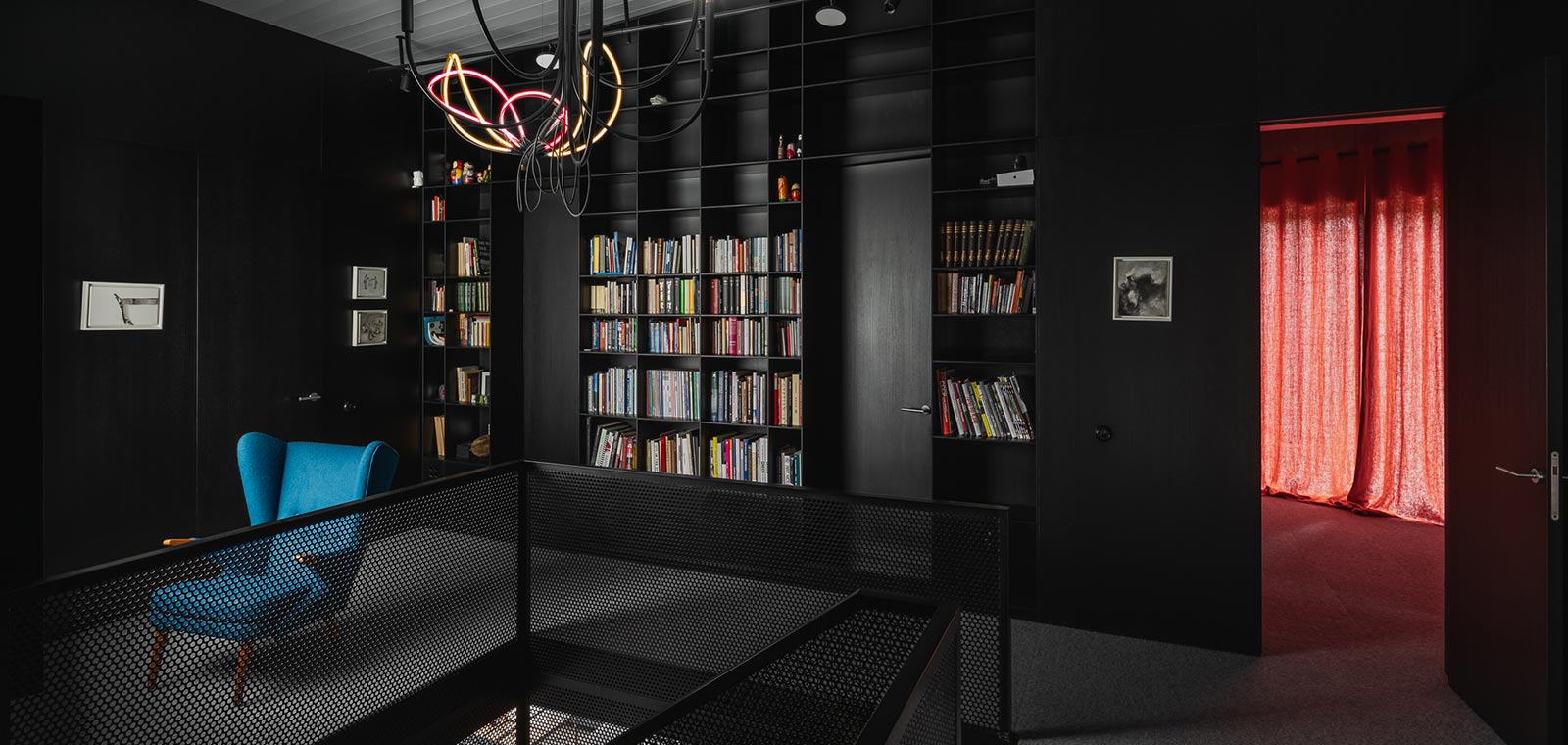 "The grey-stained cladding has a silver patina which is complemented by the metal entranceway and window surrounds, which were allowed to rust naturally. The darker shades are lightened with the concrete patio, porch and outdoor fireplace," said the architects.
The single-family house was designed to respect the surrounding environment - no trees were removed from the plot and the birch trees are an integral part of the composition.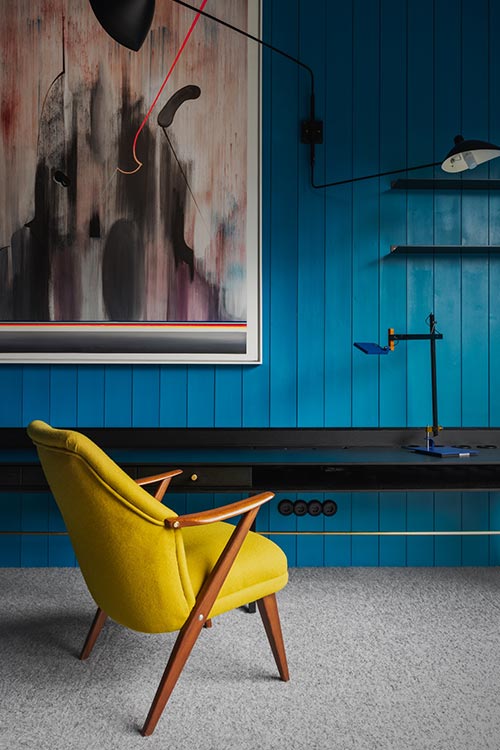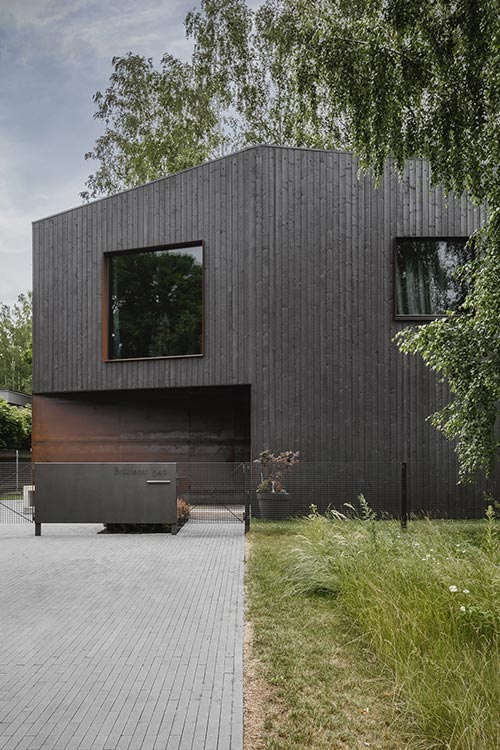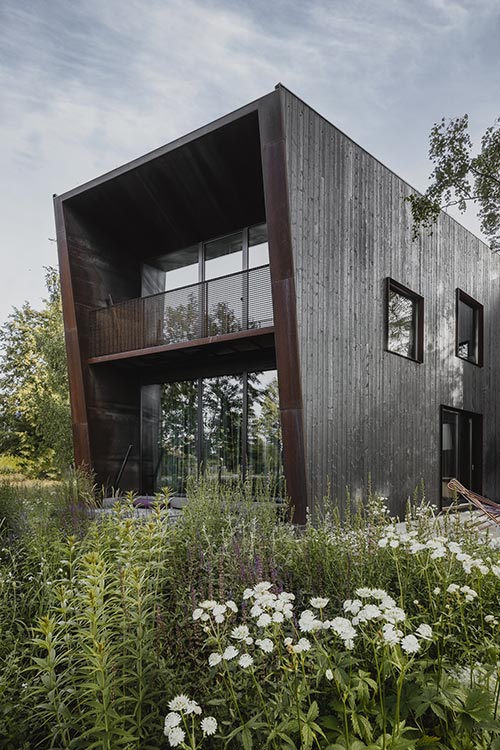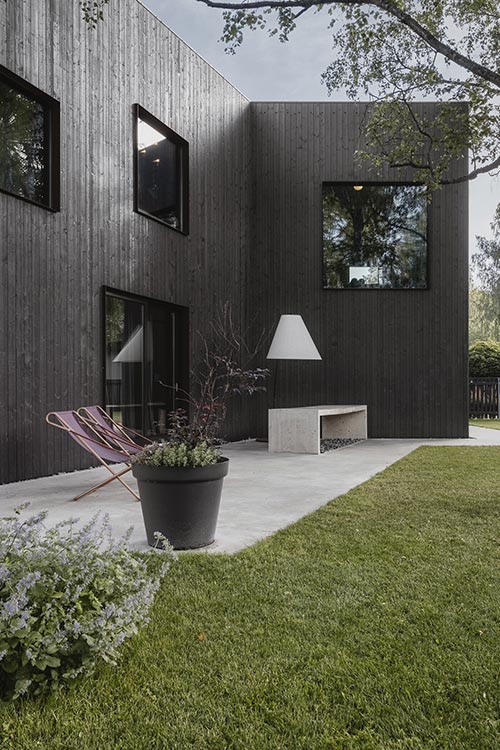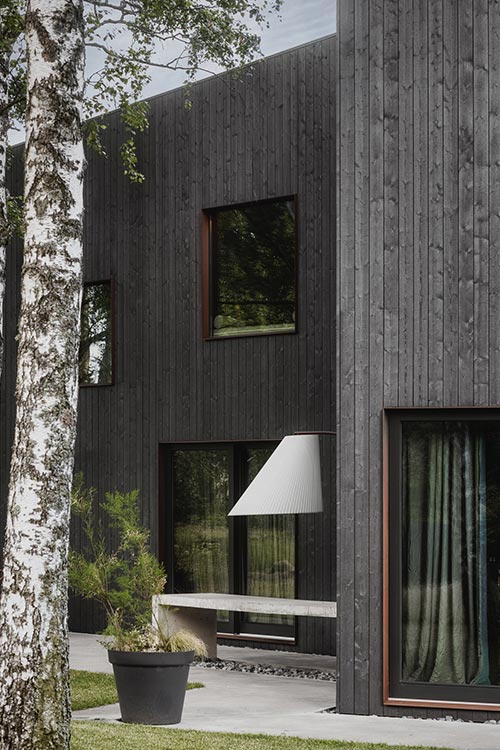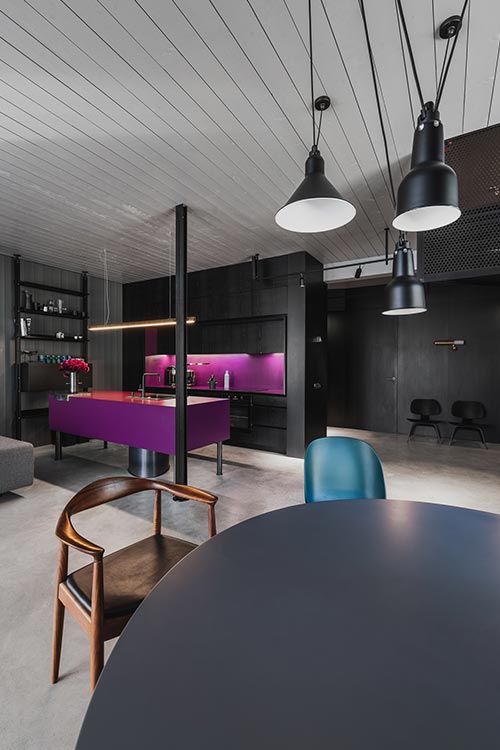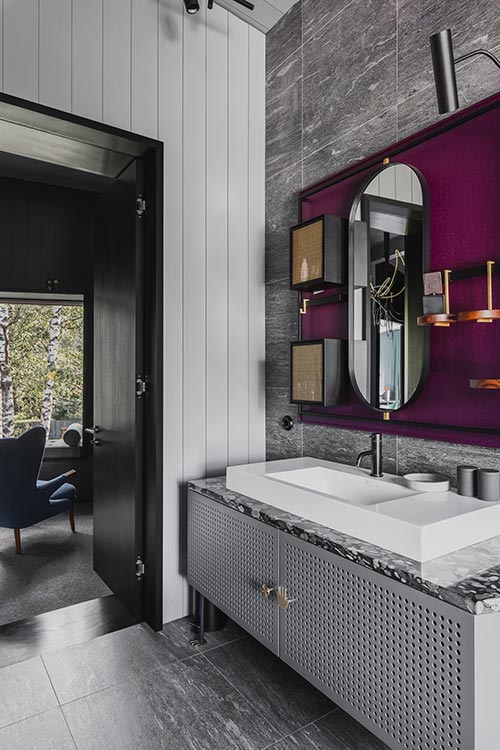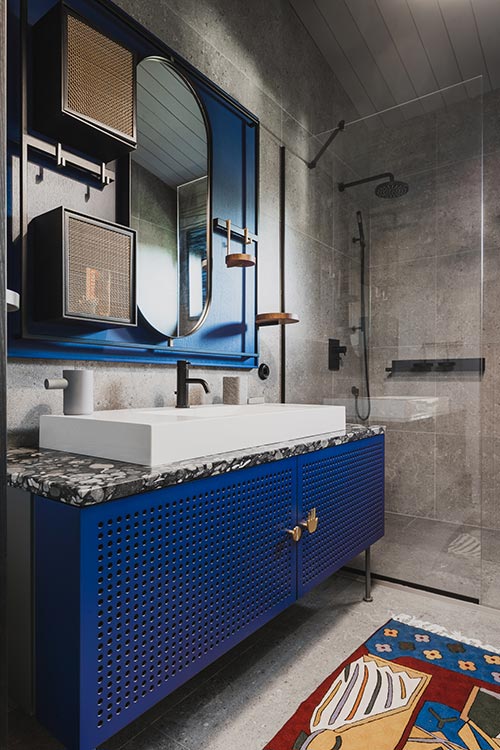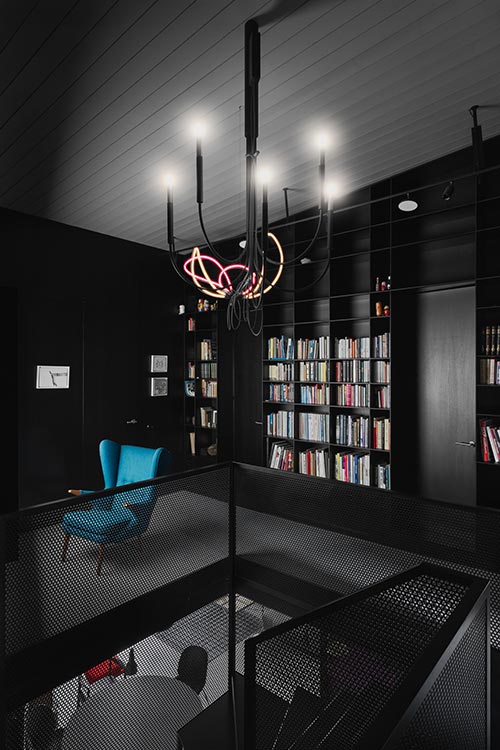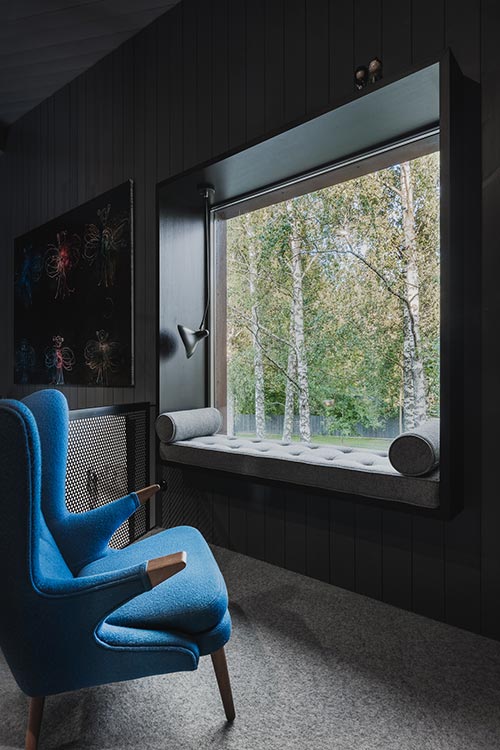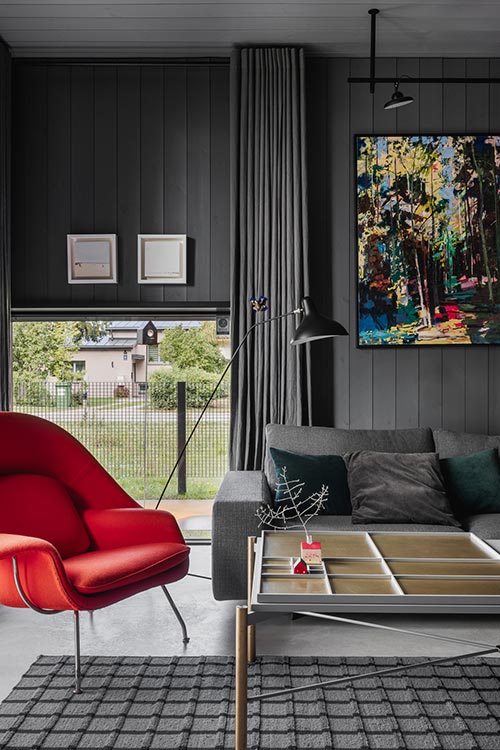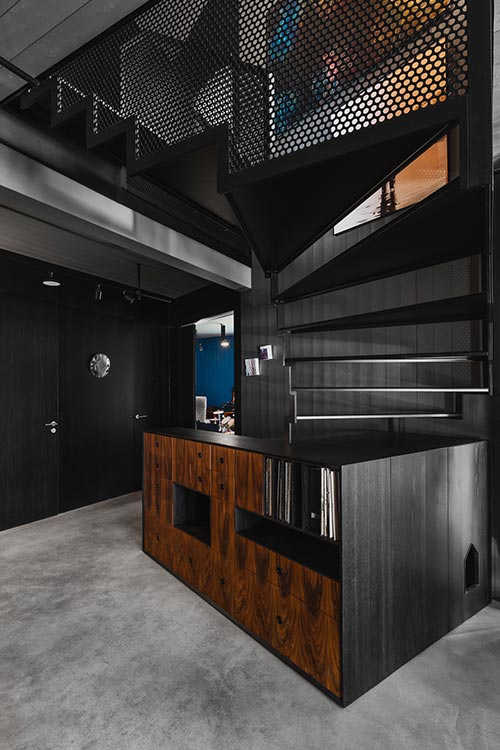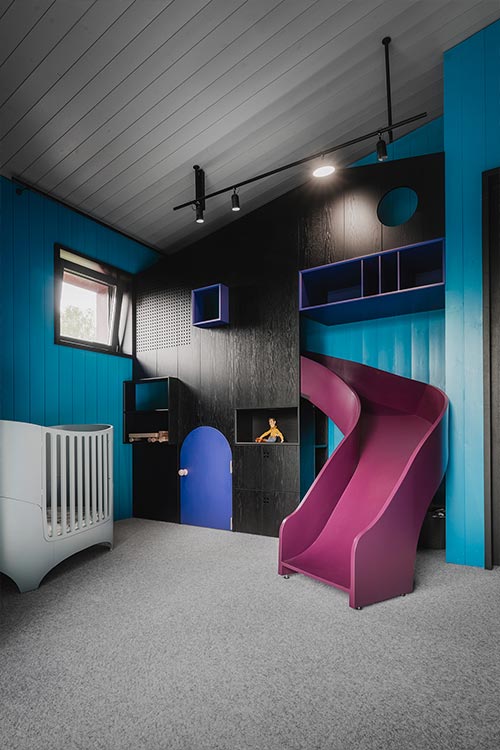 Large windows are used to maintain a direct relationship with the natural surroundings. The landscape, architecture and interior complete each other.
Inside, the timber story continues, proving that it's a flexible material when approached with creativity and technical know-how. Furniture and textiles add pops of color and texture to the house.
Photography by: Alvis Rozenbergs