A vacation retreat for a family of six
This 6,000-square-foot apartment was remodeled by Jenny Provost, the president of K2 Design Group, with an eye toward religious preference for an on-the-go family. The contemporary pulse invigorates from the first step off the elevator with a dramatic view of a white, backlit, aluminum and resin coral structure enhanced with high-gloss red cabinets, ideal for stashing beach gear and folding chairs. A vibrant red flower, glass mosaic tile feature fills the foyer with the soothing sound of cascading water.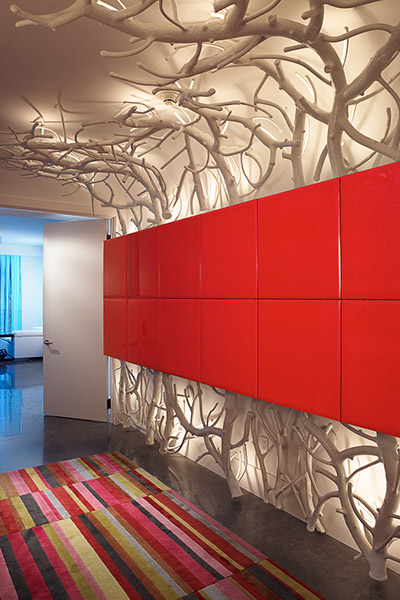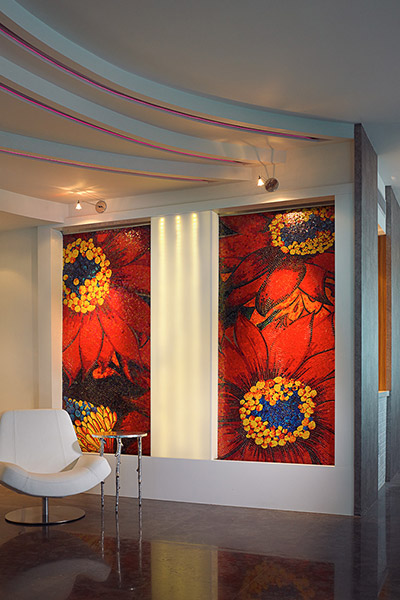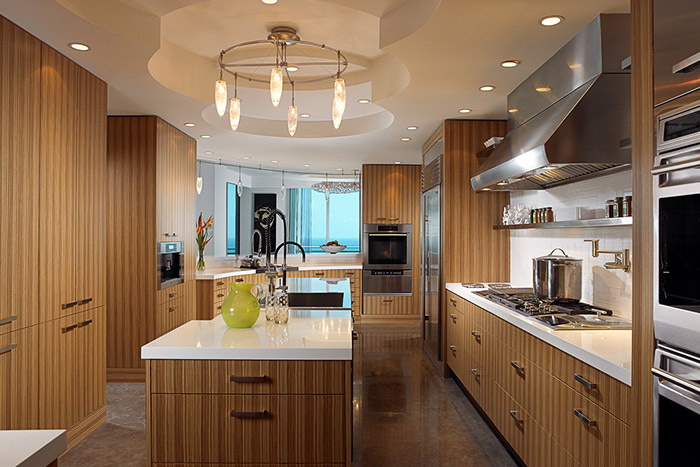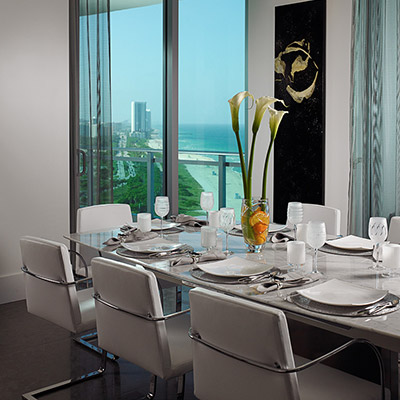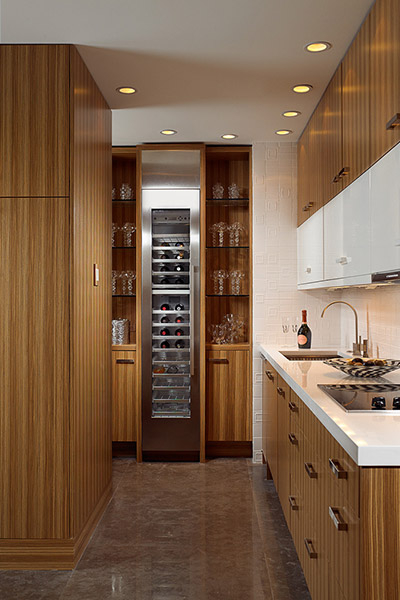 A curvilinear approach
To calm the once box-like setting, a curvilinear approach in many rooms includes interlocking circles repeated in ceiling, countertop, lighting and tile detail.
The kosher kitchen features walls of tile for easy koshering and multiple work stations, appliances and cabinets for meat, dairy and parve. The marble dining room table extends to welcome additional guests.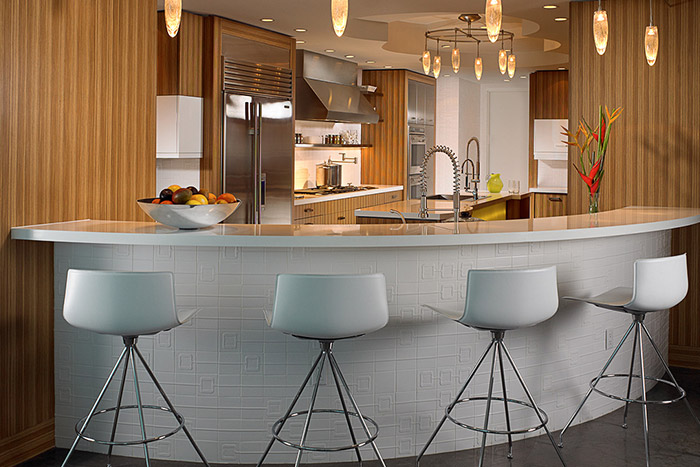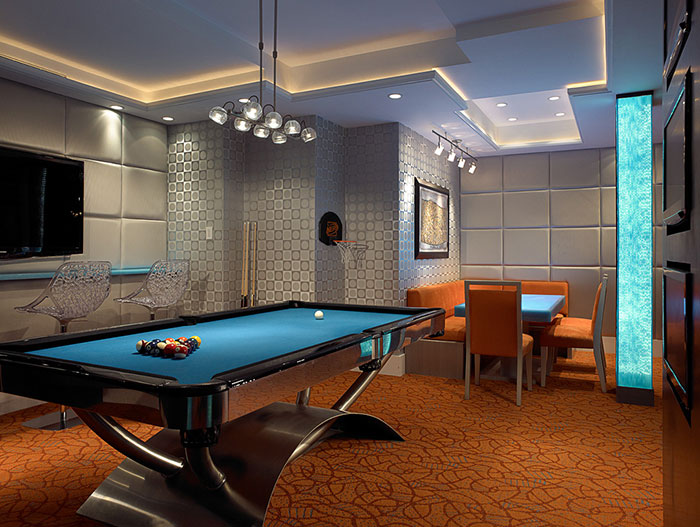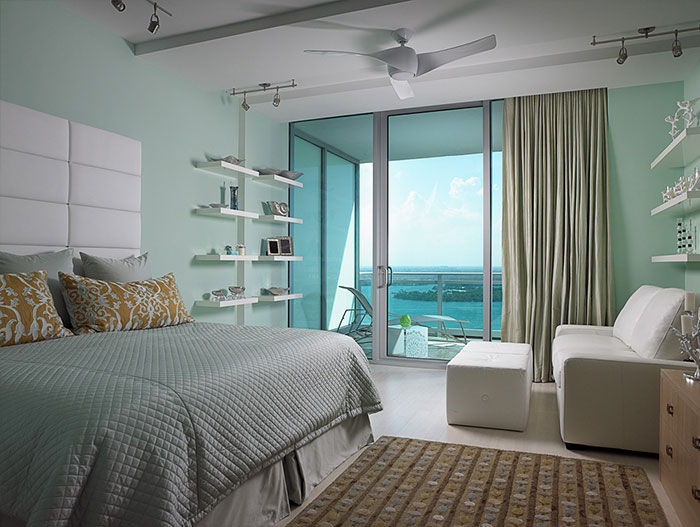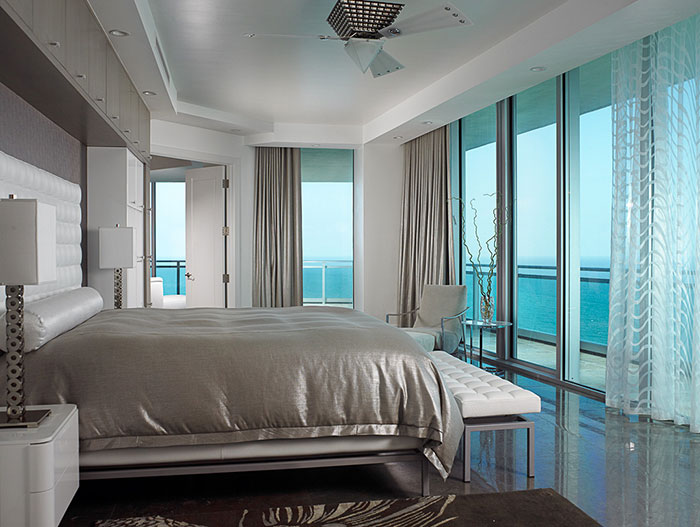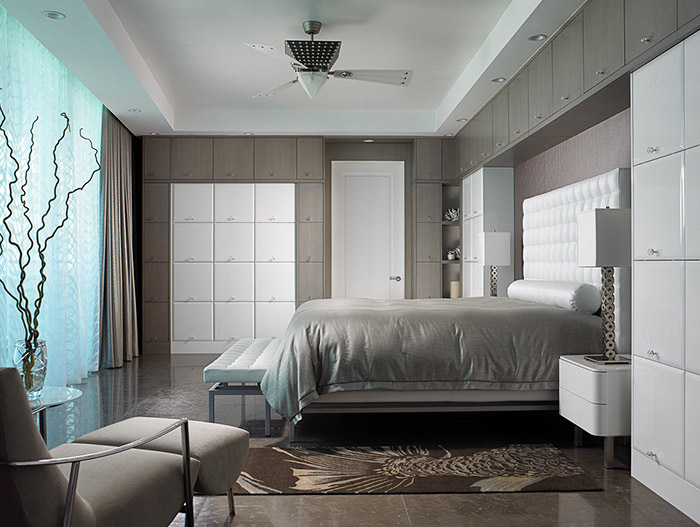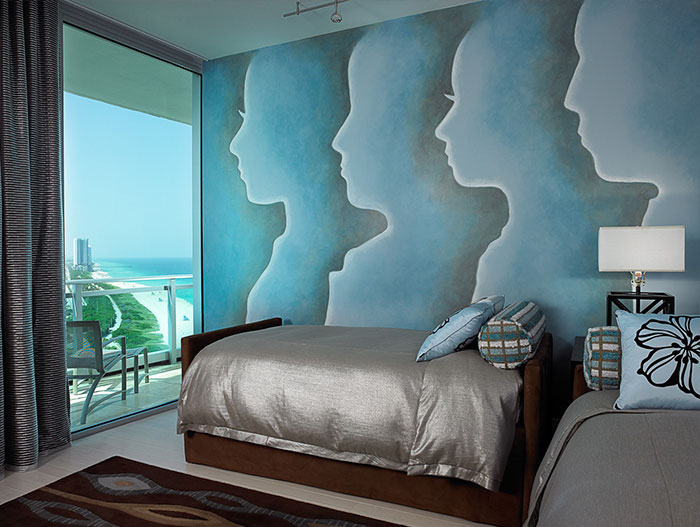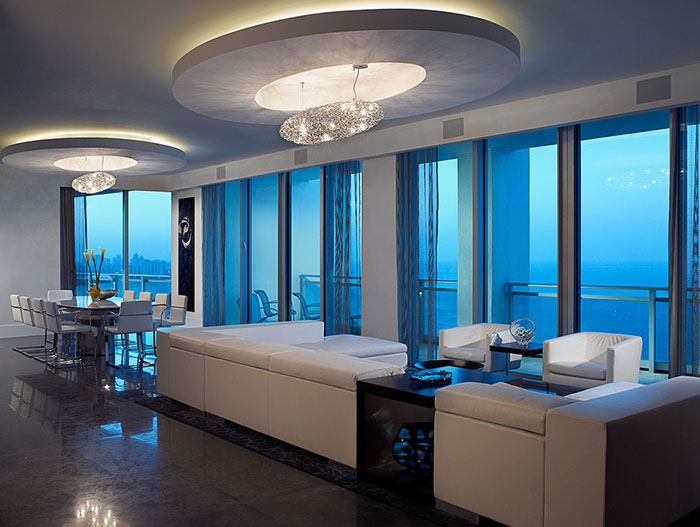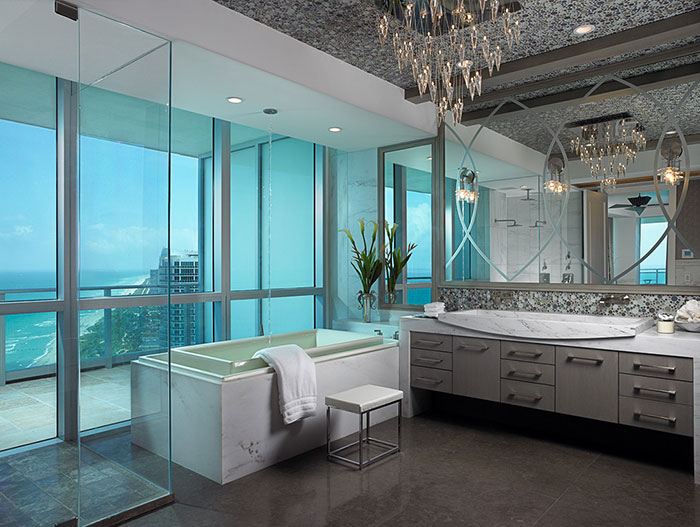 The family's most well-used venue is a game room, formerly a closet-lined hallway. The room is sound-proofed with acoustical wall compositions and padded panels, wired for multi-media and features innovative lighting such as LED back-lit, gouged turquoise resin panels and an under-lit gaming table.
The rooms are designed for frequent guests and for eye-catching appeal.The bathrooms and bedrooms each carry unique features, such as disc-shaped tiles and an eye-catching metallic sink in a powder room.
One Bal Harbor Residence is a truly modern apartment, with a pure urban beach chic style, a practical space designed for ultimate comfort and family enjoyment.
Photography by: Kim Sargent