A contemporary Beverly Hills home that features underground rooms and an infinity pool
The Oak Pass House sits on an impressive 3.5-acre site in Beverly Hills, California. Its architects Walker Workshop set out to create a contemporary home that blended naturally into the hilly terrain and the 130 oak trees that grow on the site, without becoming a central visual focus. The entire lower level of the house is buried into the hillside and further hidden with a green roof, offering privacy for the residents and reducing the home's visual footprint.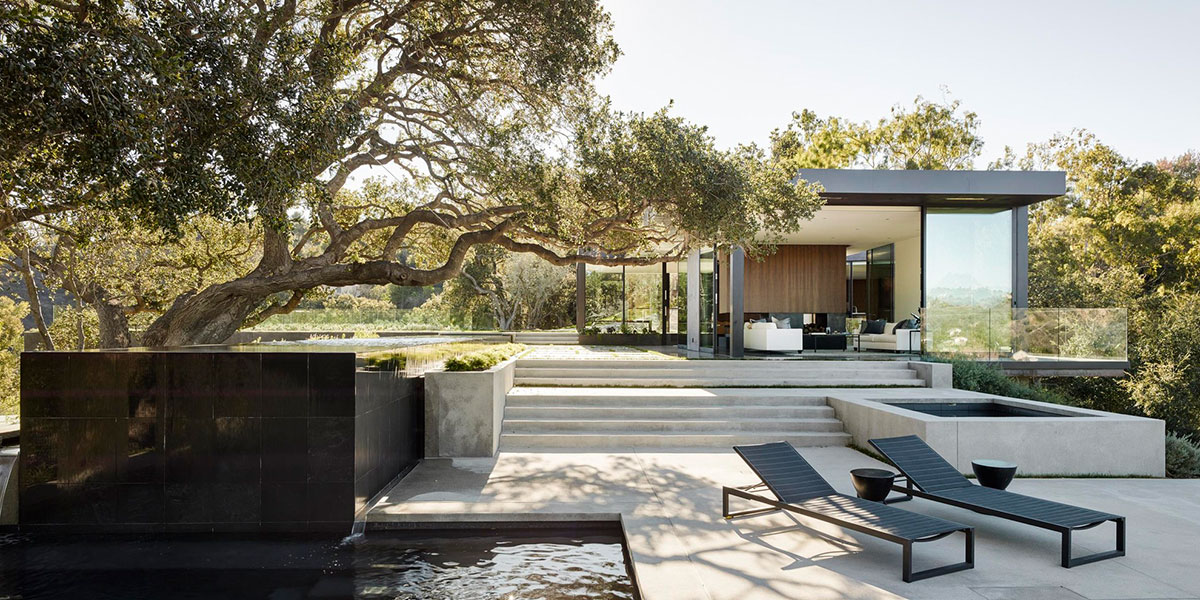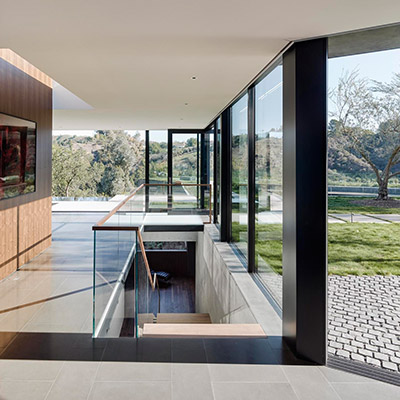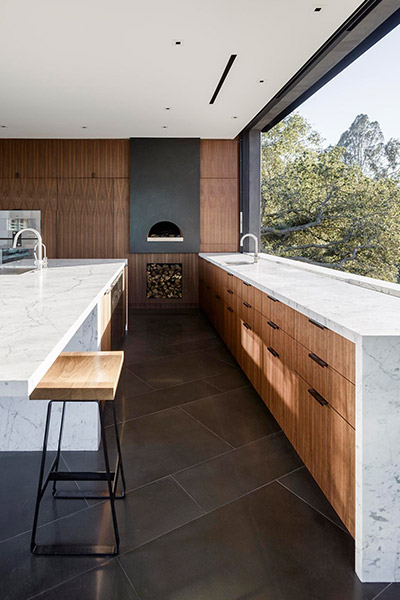 "The massing was reduced by utilizing an upside down program with the public spaces located above the bedrooms, which are buried into the hill and protected beneath a vegetated roof. A lower level courtyard allows light and air to flow to the buried hallway of the bedroom level," explained the architects.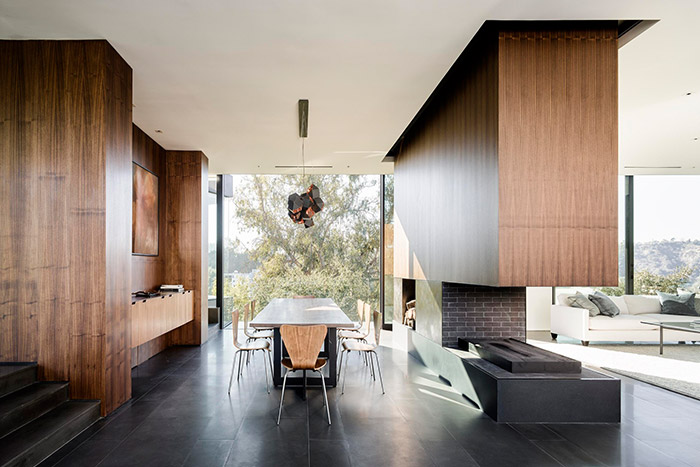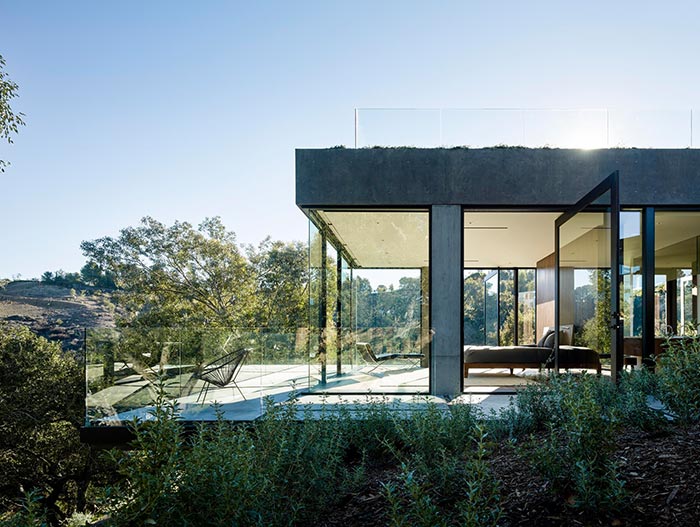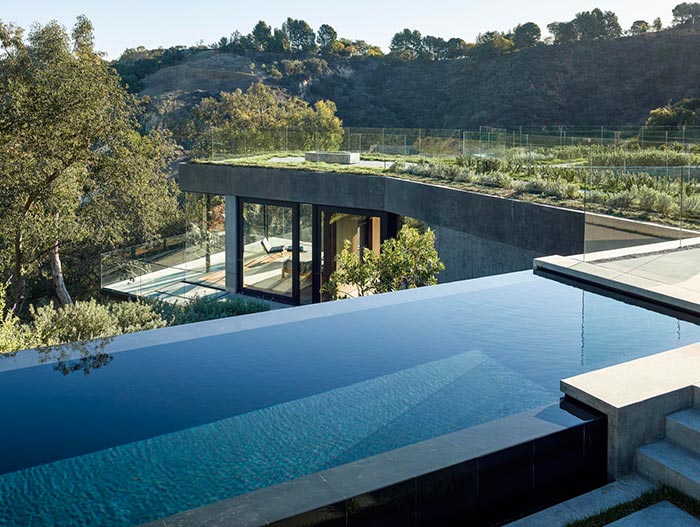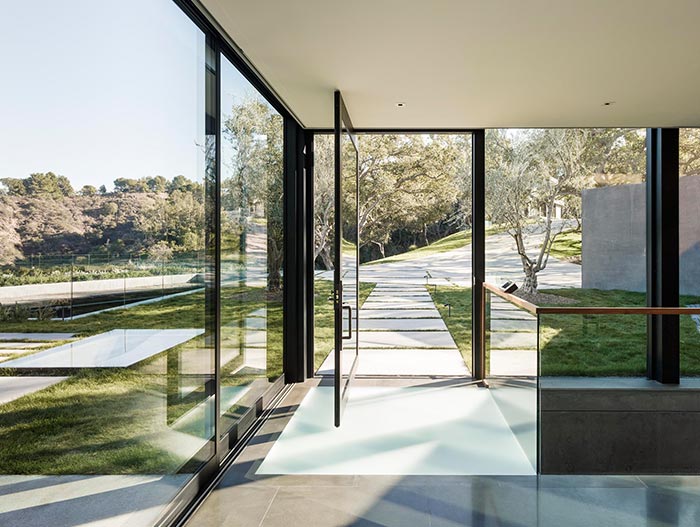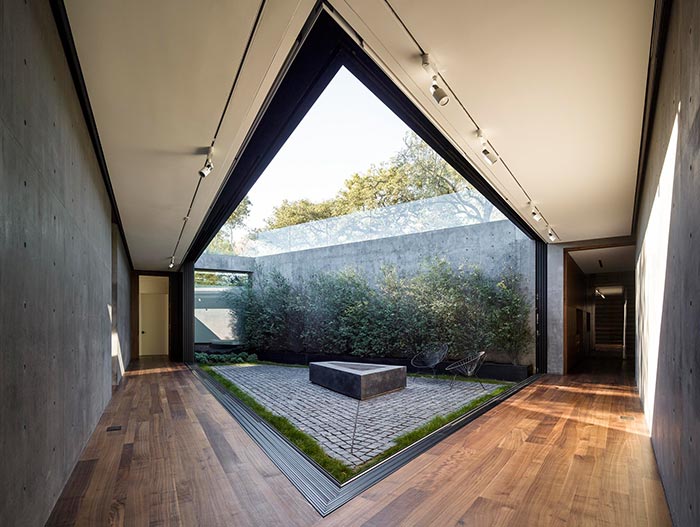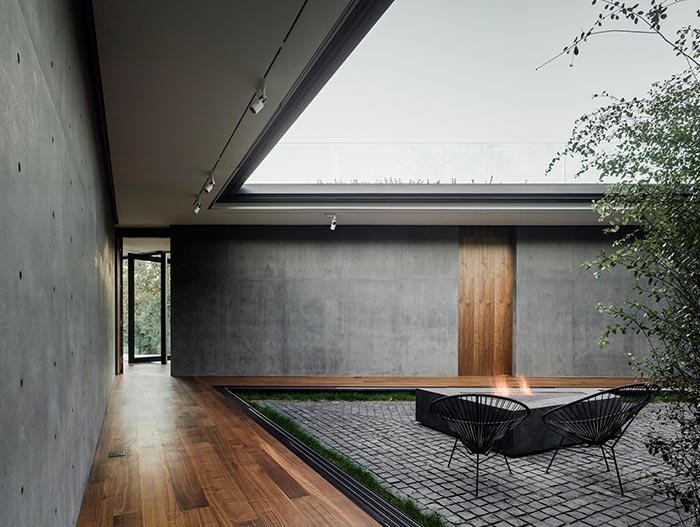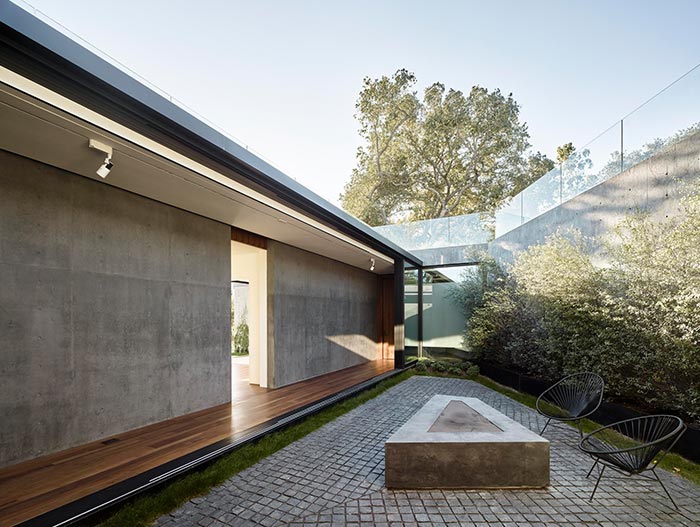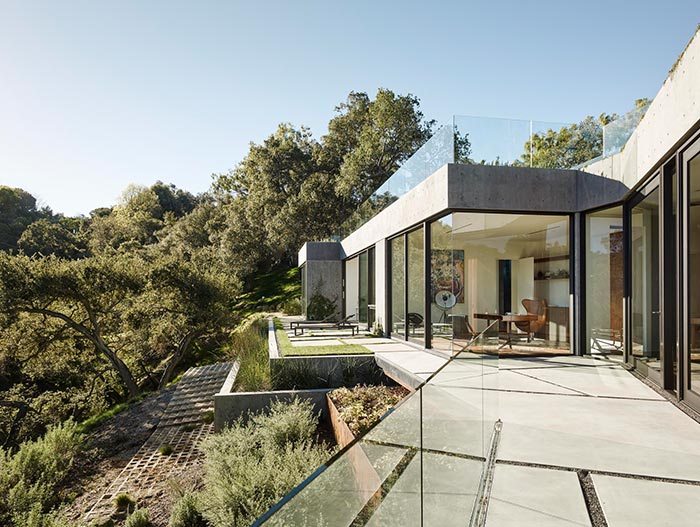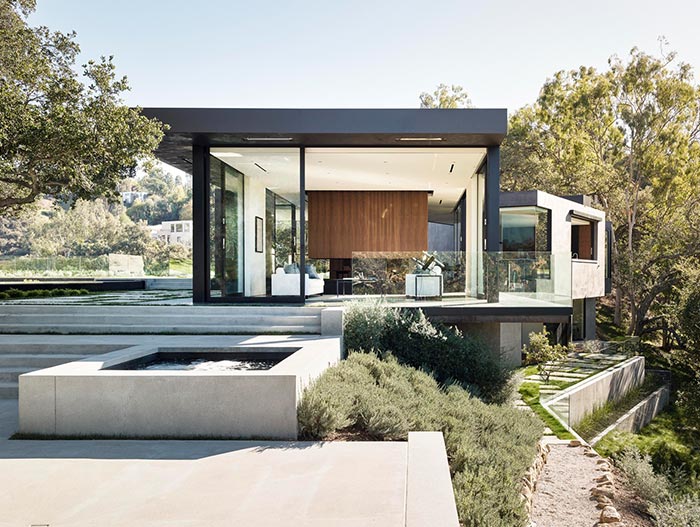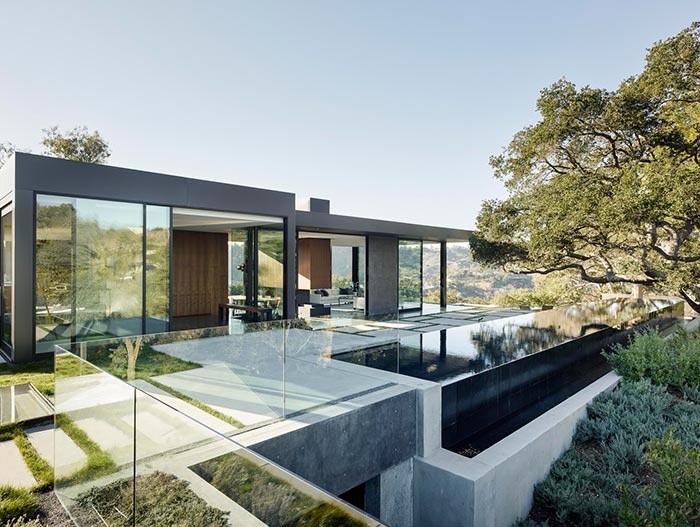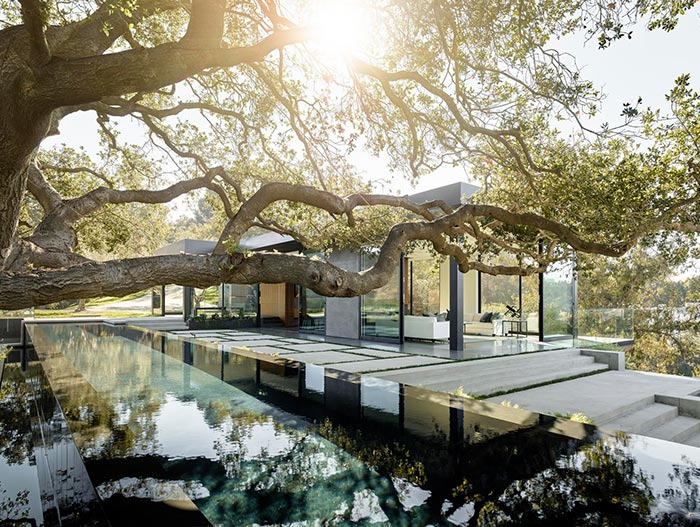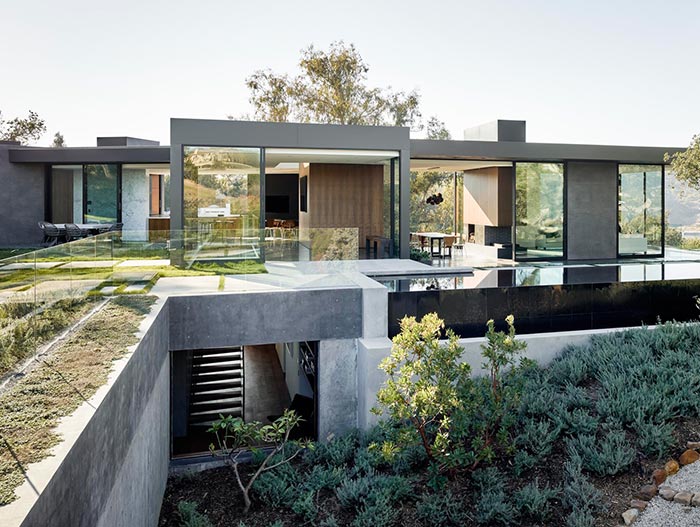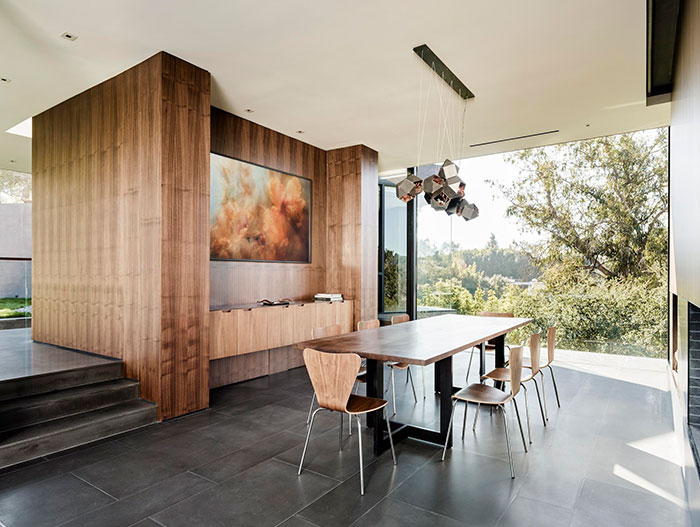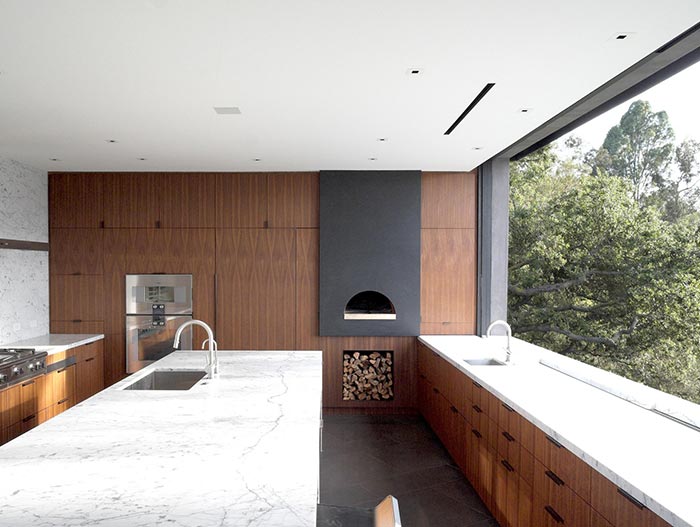 The main living areas are situated on the upper level to maximise views from the property. A seventy five foot long lap pool with infinity edges on three of four sides, bisects the house and slips beneath one of the largest oaks on the property. The home is principally made from structural concrete, reducing the number of columns needed to support the structure. Natural materials were used for the flooring including limestone for the upper level and walnut for the lower level. Photography by: Joe Fletcher