Space saving, modern murphy bed
Living in large urban cities with limited space poses a challenge — how to fit everything you need into a small home.
A Murphy bed is a great addition to a small home, adding sleep space without wasting precious living space. Essentially, it can transform any room into a bedroom or transform a bedroom into a multi-purpose room.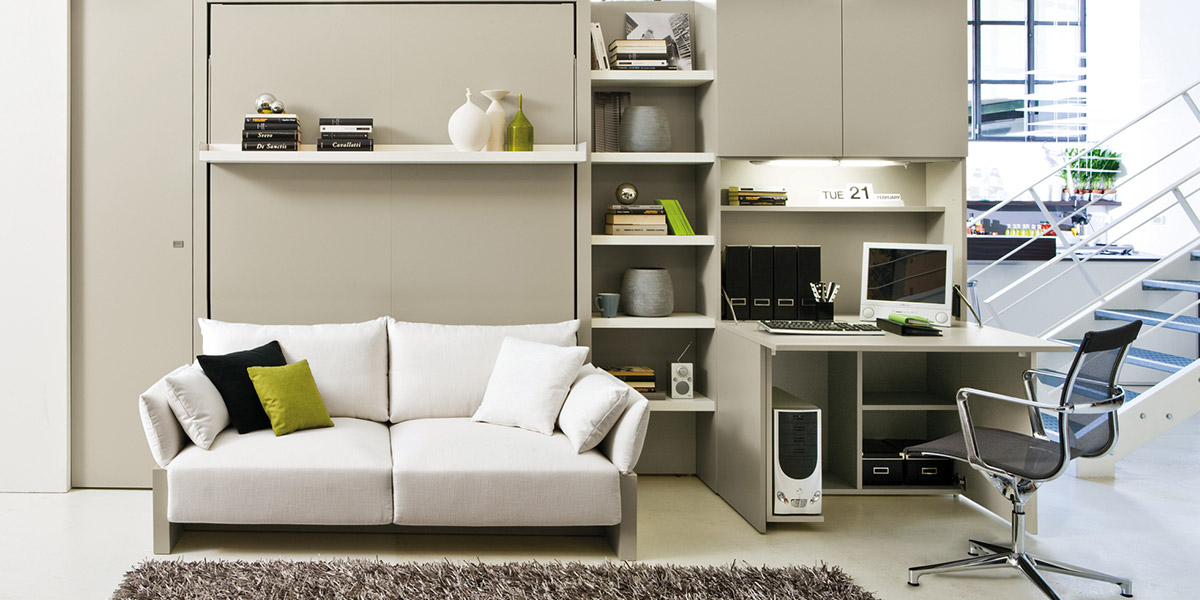 The issue with most Murphy-style beds is that once you stow it upward, you're left with empty space that requires lots of furniture re-arranging to fill it. However, this is not the case with Nuovoliola 10, designed by Clei Italy.
When Nuovoliola 10 is closed, its footboard turns into a shelf, and a two-seater sofa is revealed from underneath. With the built-in handle/shelf, the bed can be simply pulled down right over the sofa without the need to remove any objects displayed on it.
Photography: Courtesy of Clei