With two pieces of multifunctional furniture, this 28 square meter apartment in Milan is able to have a living, dining, master & studio
Studio WOK has transformed a small apartment in Milan Italy into something that feels a lot bigger. Measuring only 28 square meters the remodeled apartment, entitled OCS Batpin Flat, is inspirational in its functionality, adaptability and clever use of limited space.
"In this intervention the design challenge was to give to a small apartment of 28 sqm the living comfort of a bigger one," explained the architects.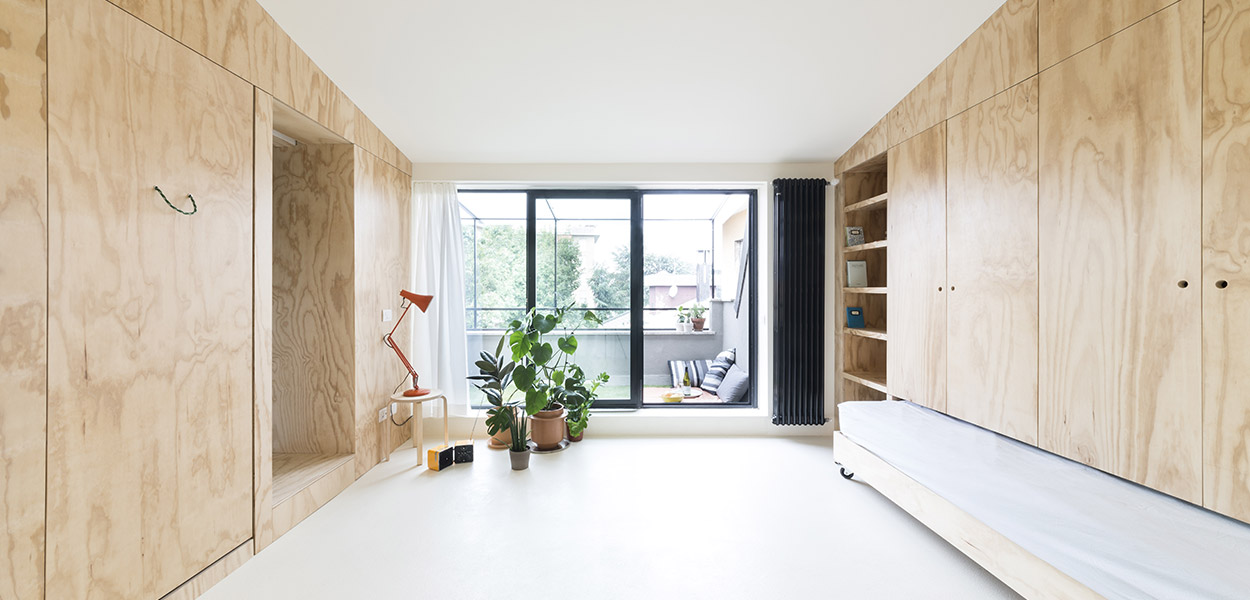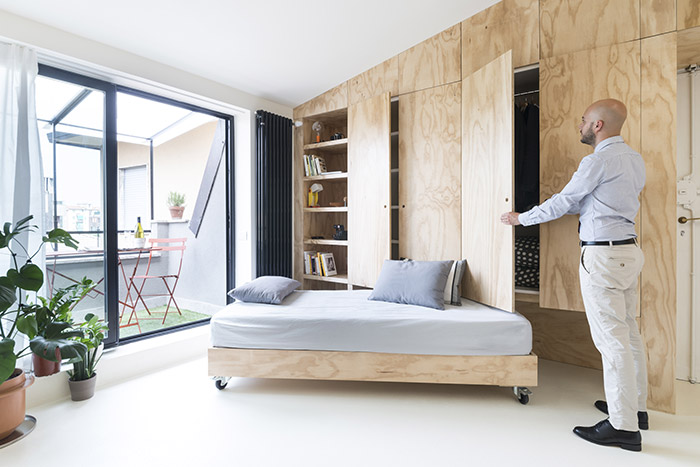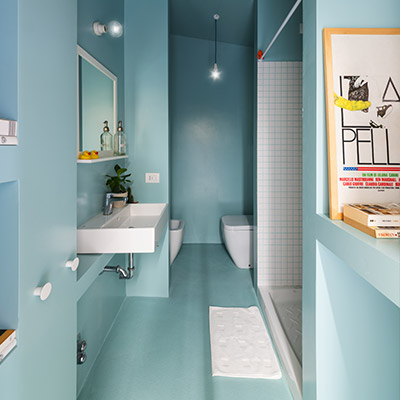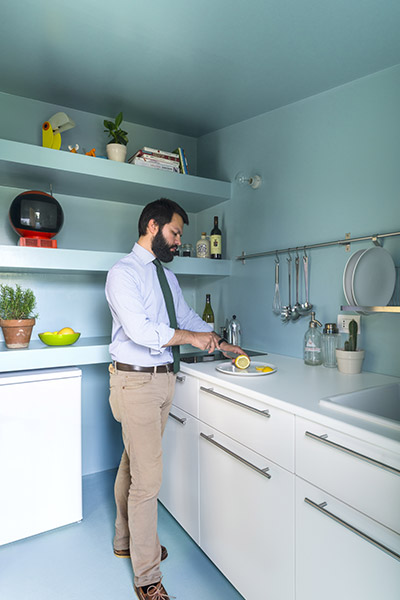 Objectives & solution
Apart from maximizing space, another key objective of the remodeling was to take advantage of the apartment's greatest asset: the 10 square meter terrace.
In order to make the small apartment function as a larger space, two pieces of multifunctional furniture made of plywood, were positioned on each side of the main room.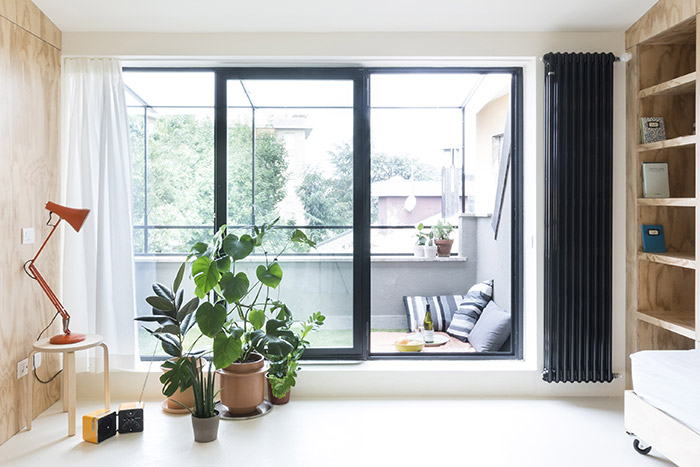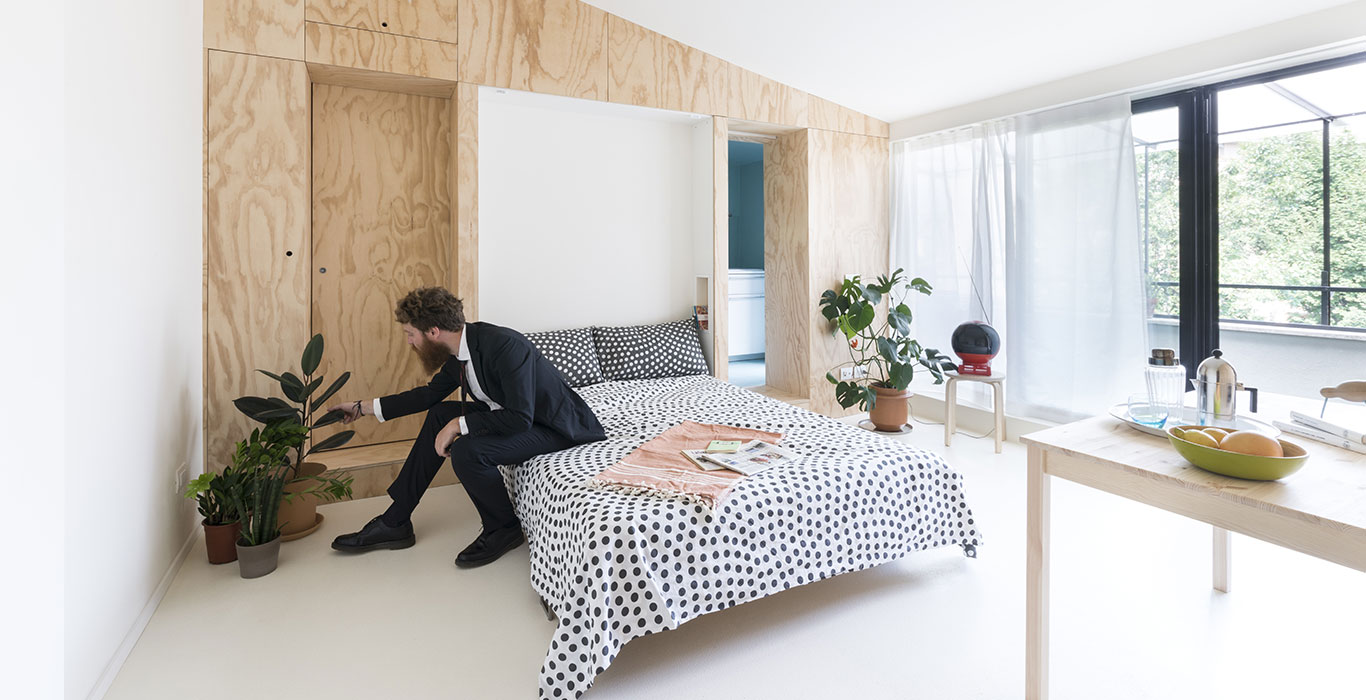 Main living space
On the right there's space for two closets for clothes, a bookcase, a compartment for the air conditioning and a bed with fully retractable wheels that acts as sofa.
On the left, a large wooden paneled wall hides the doors leading to the bathroom and the kitchen, offers more storage space and, in the middle contains a folding double bed.
During the course of the day, the flexibility offered by the multifunctional furniture pieces, make the main living space a welcoming living, dining, study room and eventually a master bedroom.
Service areas
The service areas, kitchen and bathroom, were designed in order to leave as much space as possible to the main room. Tightly packed in the small apartment's corners, these service areas were finished in a bold turquoise blue color palette that makes them bold and stylish.
Photography by: Federico Villa