Minimalist apartment in Welton Park, Moscow with stunning all white interior
Alexandra Fedorova's Architectural Bureau worked on the interior of an apartment in Welton Park residential complex in Moscow. The area of the apartment with all white interior is 120 sq.m. According to Alexandra Fedorova, the main objective was to create a common space without corridors and separate rooms. This is the reason why the hall is part of the kitchen, and the kitchen is part of the living room.
Minimal decoration, almost complete absence of furniture and all white interior – this is the way the clients, a young married couple, wanted their apartment to look. "They absolutely loved this minimalism," said Alexandra Fedorova.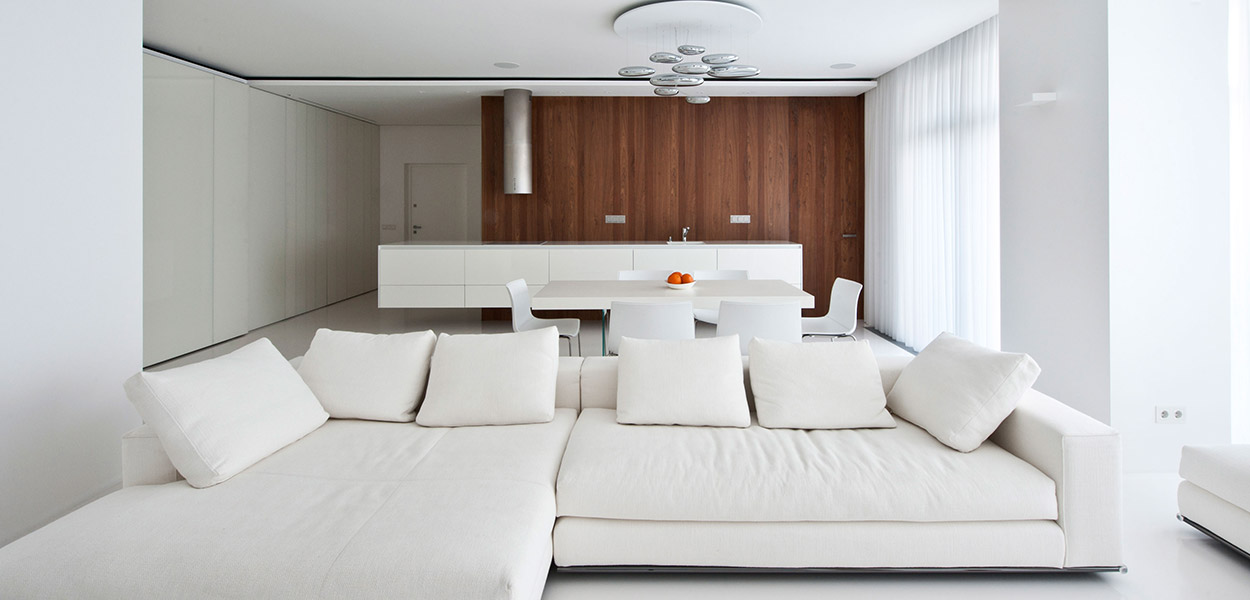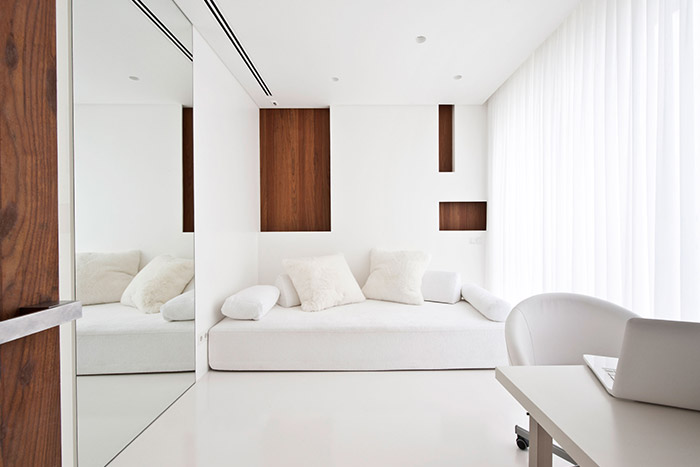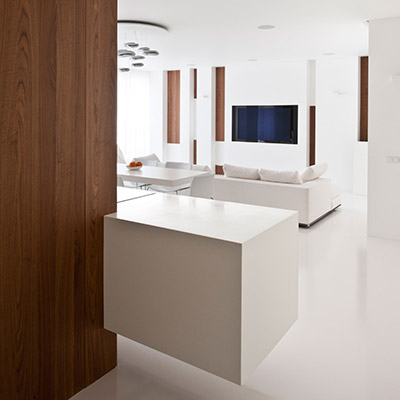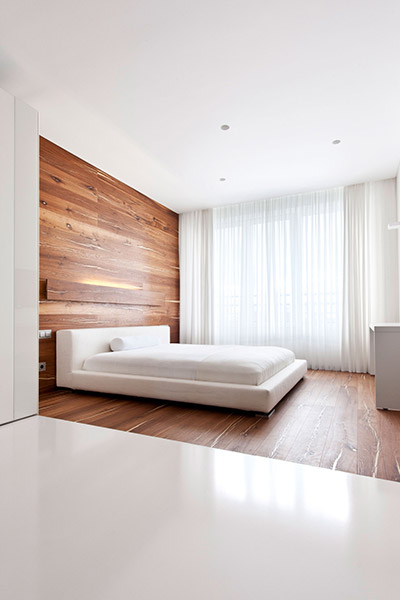 The main area of the Moscow apartment consists of the kitchen, dining room and living room. These three areas are combined into one, making it difficult to understand where the kitchen starts and the living room ends.
The interior of this whole area is unified by the same style, and all functional elements are hidden in modern storage systems.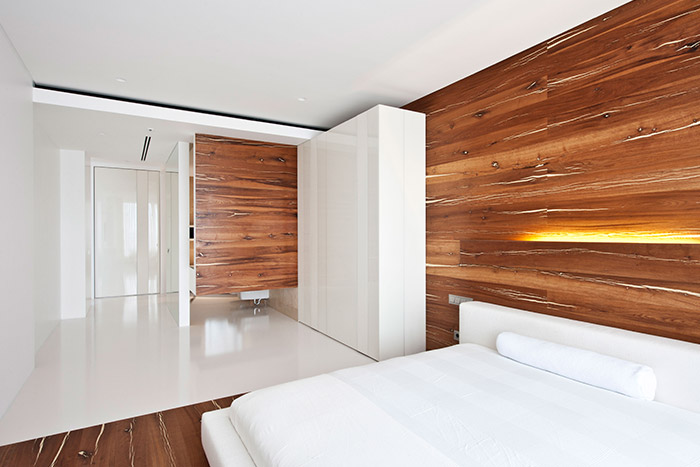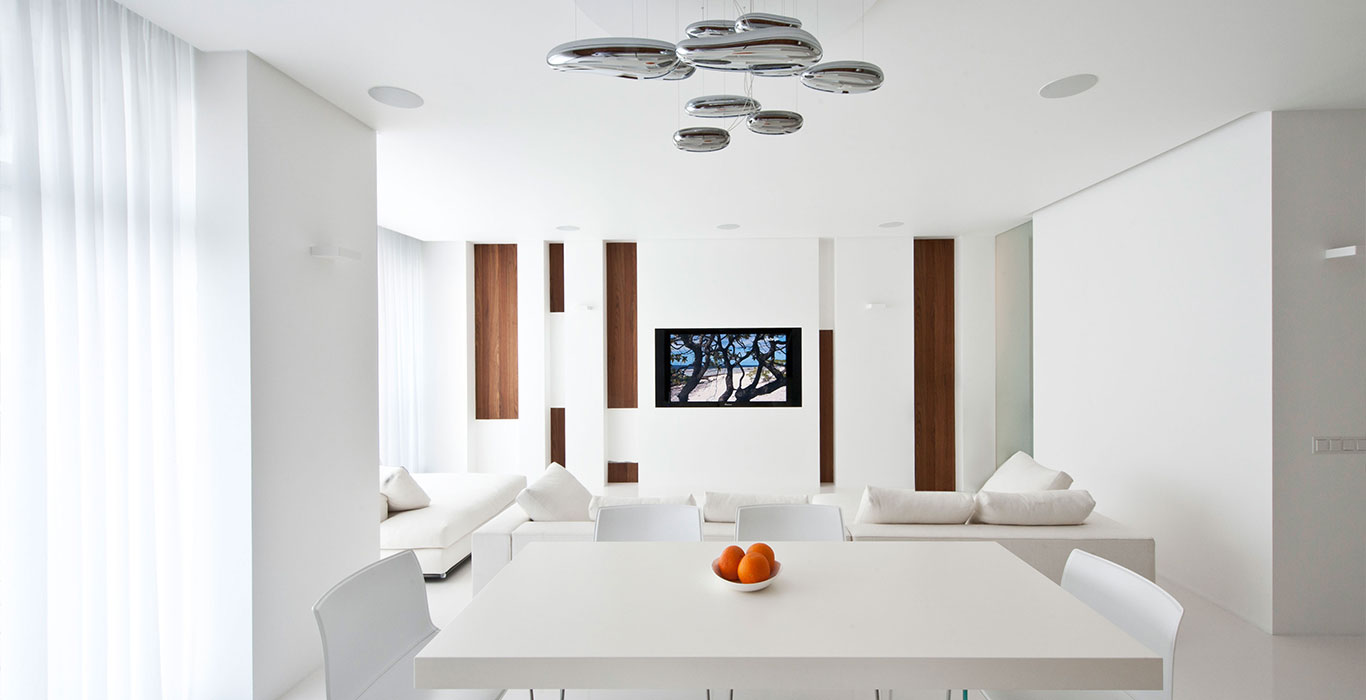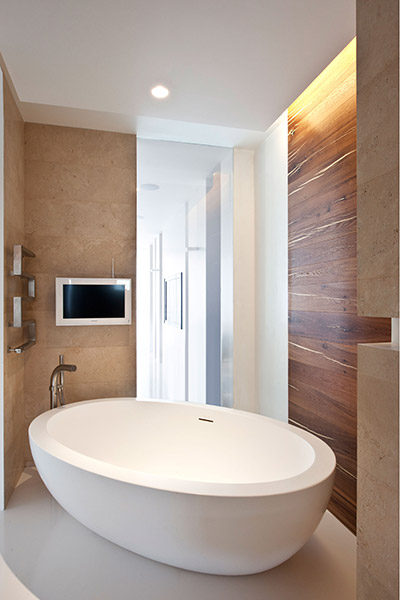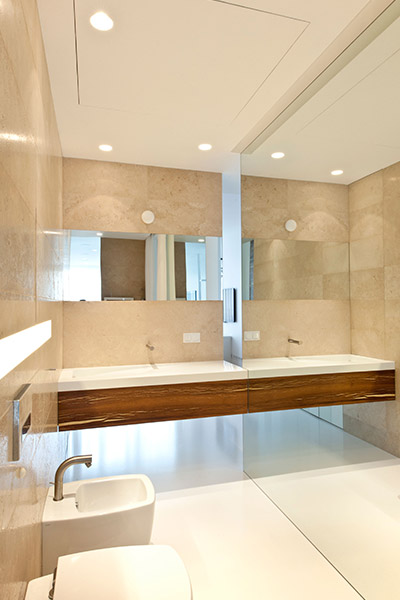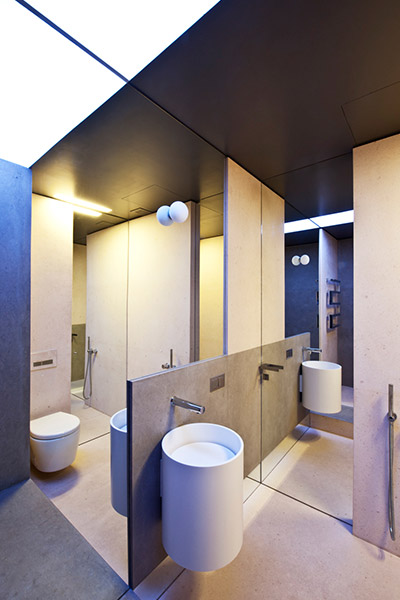 From the living room you get into the bedroom - the most minimalist place in the apartment: the clients gave up bedside tables, dressing tables and other familiar bedroom items. The only furniture in the room is a wardrobe and a small table. And if the owners want to read before going to sleep, they can put the book on the floor beside the Minotti bed.
All home accessories are disguised so that they do not overload the space. "For instance, the console kitchen is also a shelf for gloves, keys and other small items that the owners put on the white rectangle hanging from a wooden cube when they get home. This cube hides three doors leading to an office, a guest bathroom and a utility room," explained Alexandra Fedorova.
Photography courtesy of: Alexandra Fedorova