Chelsea Duplex Penthouse impresses through its modern design
Chelsea Duplex by Marie Burgos Design is a modern Manhattan duplex penthouse with an impressive mix of elements, stunning views and Feng Shui principles.
One of the most striking features of the house is the sensational floor-to-ceiling glass wall of windows which reach a staggering height of 7.5 meters (25 feet). This architectural element not only allows natural light to radiate throughout the duplex but it also offers stunning views of the Manhattan skyline.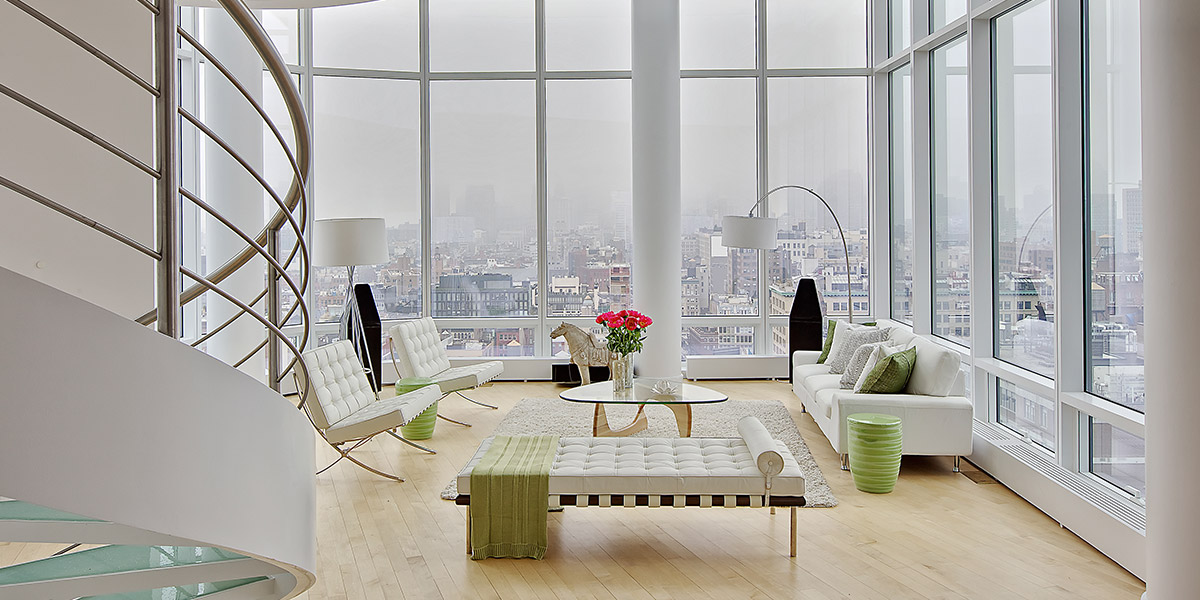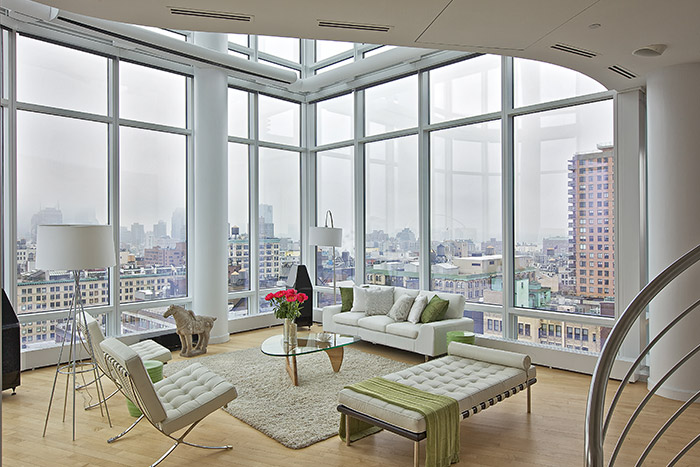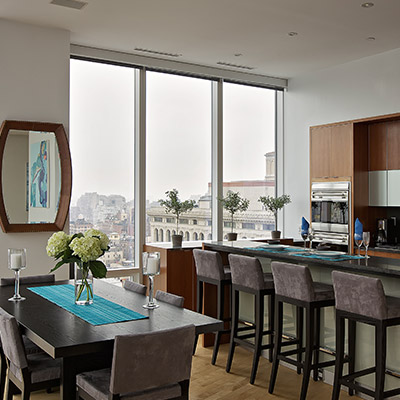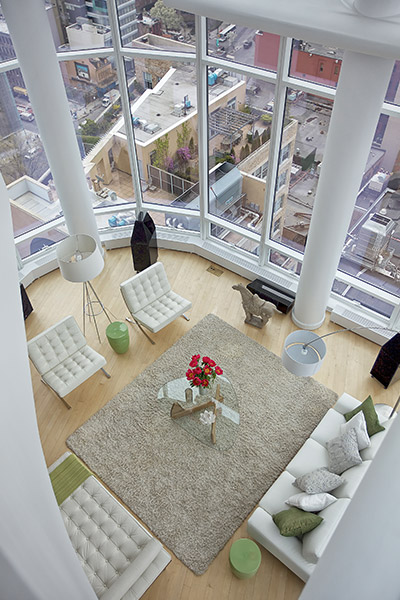 "The modern design and use of Feng Shui principles are the perfect complement to the stunning view through minimalistic furnishings, a harmonious flowing floor plan, and an elegant color palette. The living room showcases white leather seating and a glass coffee table to ensure an unobstructed eye line to the windows. A green apple accent color and fresh red flowers bring a pop to the otherwise white room."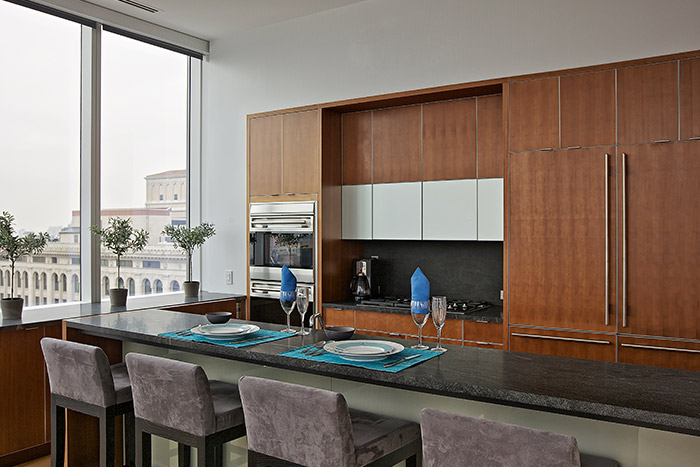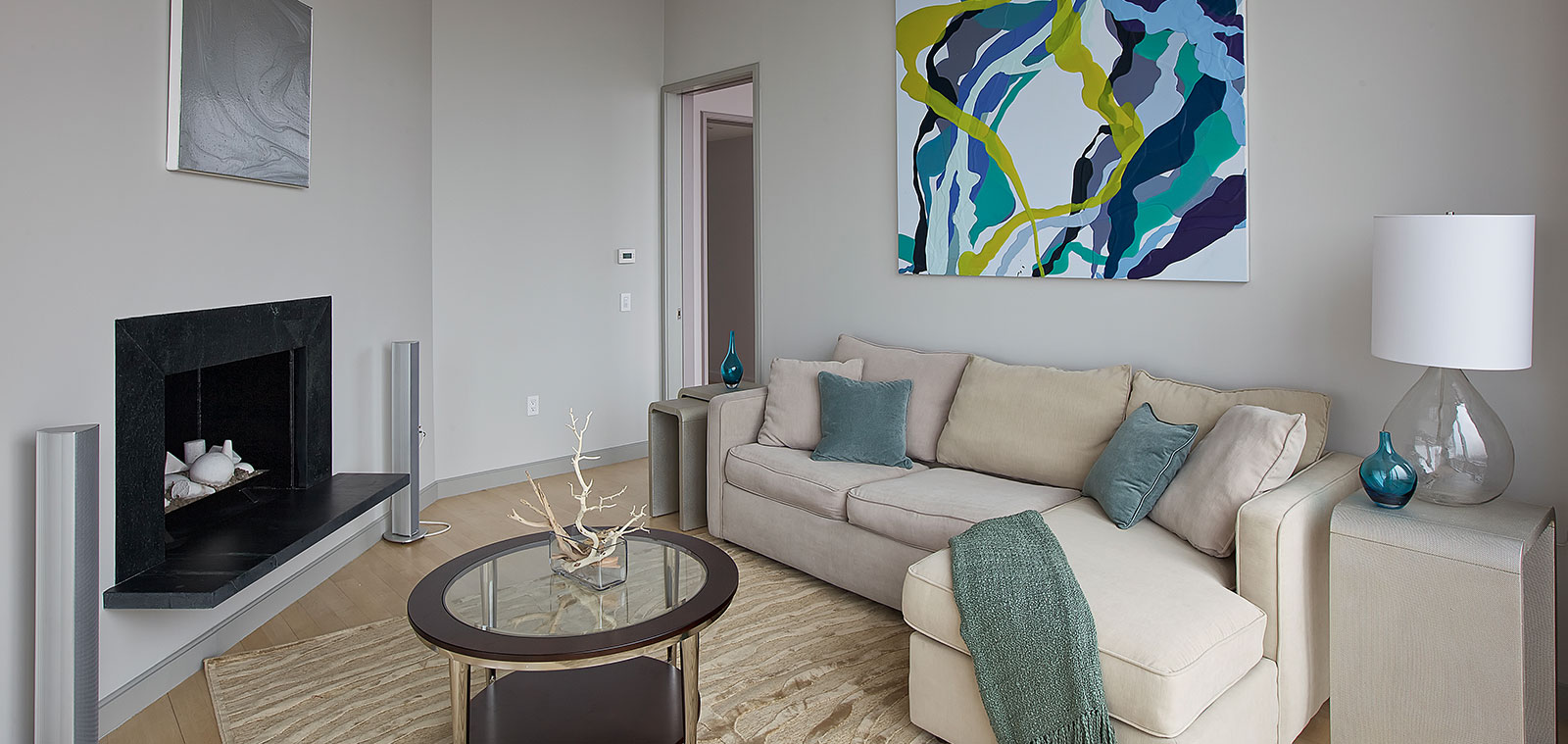 The family room design is centered around the fireplace creating a cozy area within the wide open loft space. Glass, metal and white accessories continue the design aesthetic from room to room. An inviting sofa with a chaise lounge, a textured blanket and soft throw pillows offer a spot to curl up and relax. Overall, the room has a neutral color scheme, which creates a spotlight on the modern flowing painting bursting with colors by Peggy Bates.
The master bedroom design showcases and highlights the amazing Manhattan view. The monochromatic color palette and clean simple furniture pieces emphasize the proportions of the room and keep the focus on the spectacular view.
Photography by: Scott Morris