A modern lake house with stunning infinity pool
Located near Lake Starnberg, Germany, House S designed by Stephan Maria Lang has a strong relationship with nature.
The geographical position of the site greatly influenced the architect's decisions regarding the rooms placement and orientation, the design of the roof and outdoor entertainment area.
Positioning the living area in the second floor, at street level, next to the kitchen and infinity pool creates a fantastic entertainment area for friends and family.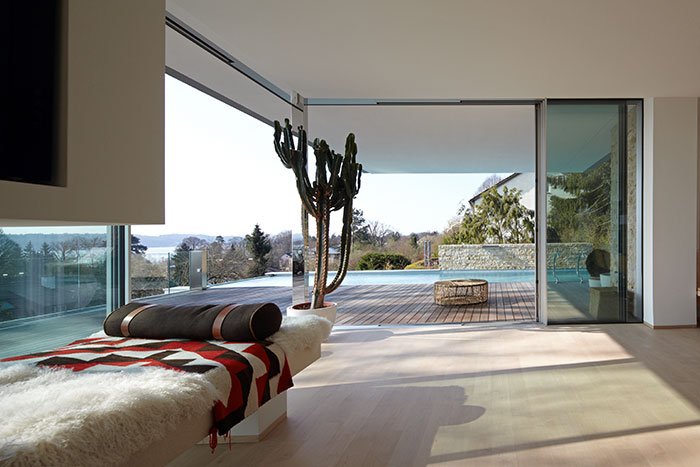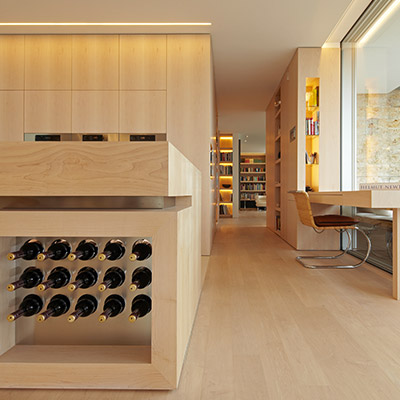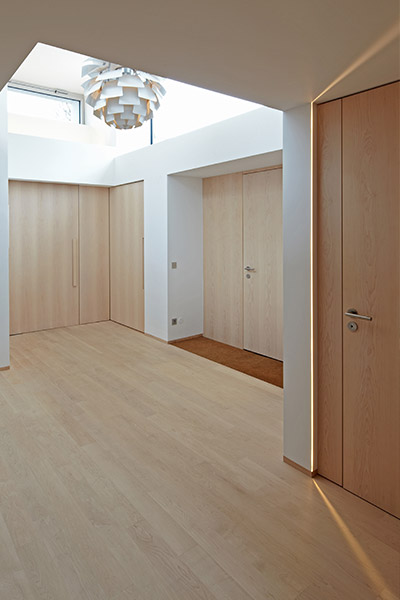 "At night the classic artichoke Light of Poul Henningson is a magic focus point for the visitors. Opposite the entrance hall is the more private living space with a view to Lake Starnberg. Adjacent to the right is the huge kitchen area overlooking the lake with the mountains in the background"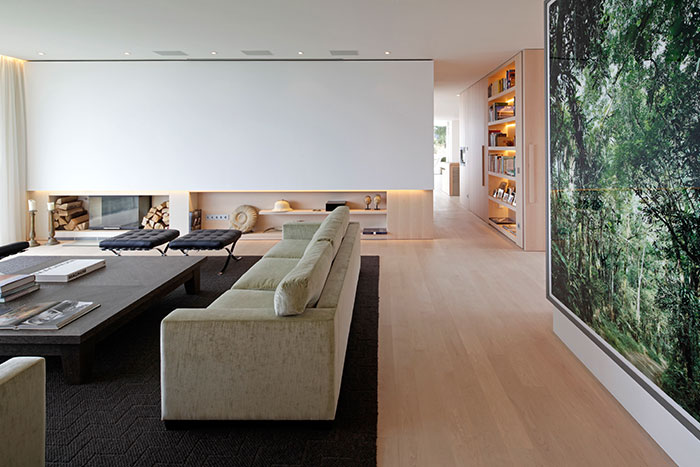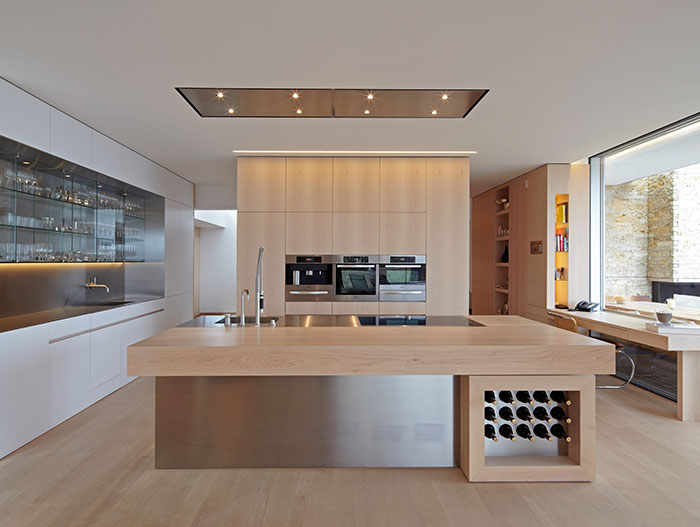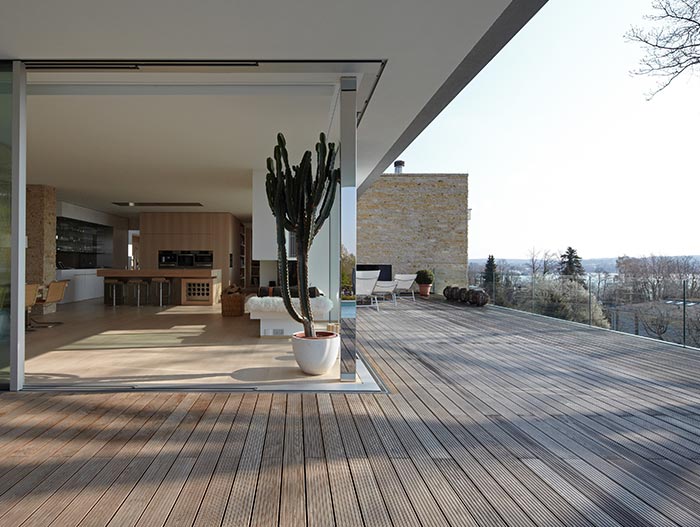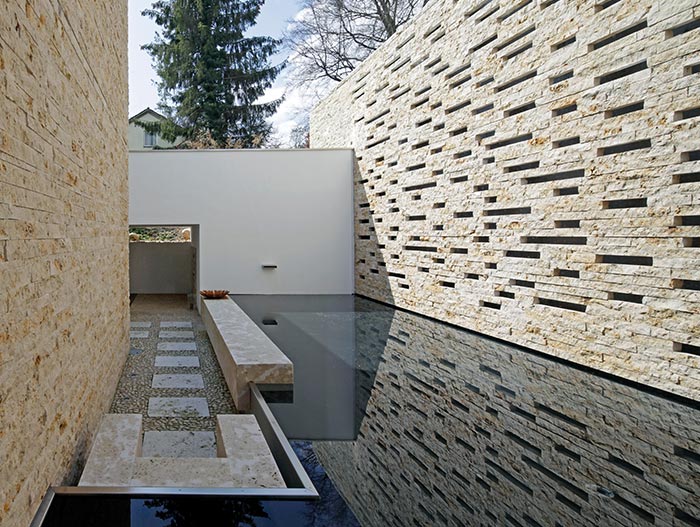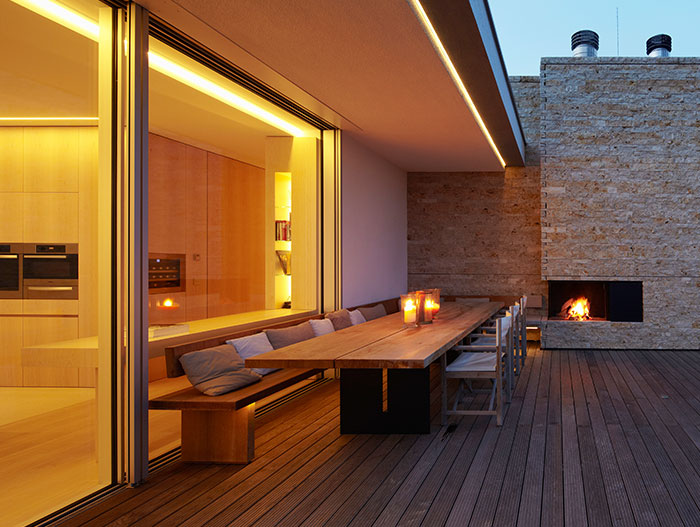 A hidden stairway leads to the lower first floor and the water sunken courtyard, which is an invention to let light in the hill facing guest and bathrooms. The sleeping rooms in this very private area are facing the garden and are connected by wooden terraces.
One of the most striking elements of this modern house, beside its infinity pool, is the levitating roof, which is anchored to the ground by 3 stone clad rocky volumes.
Photography by: Hans Kreye, Mark Winkel