A chic, modern house with white interior
Located on the top of a cliff in Almuñecar, Granada, this stunning house was designed by Susanna Cots.
The owners wanted the house to be predominantly white and comfortable. The end result was a modern home with clean aesthetic and an open feel, designed for family enjoyment.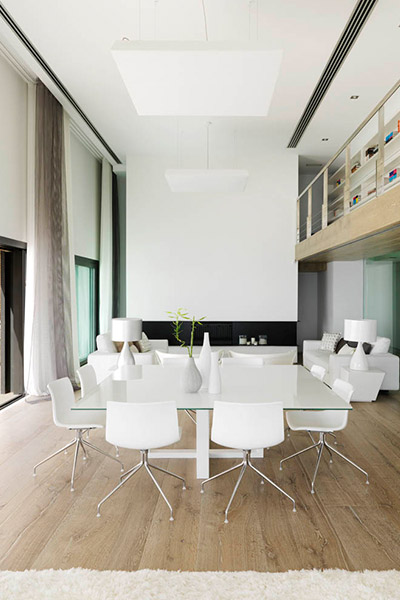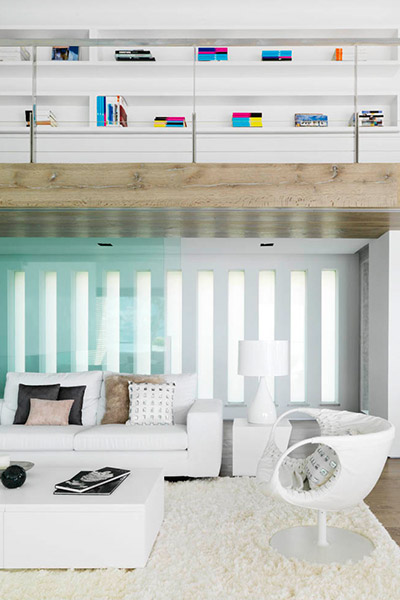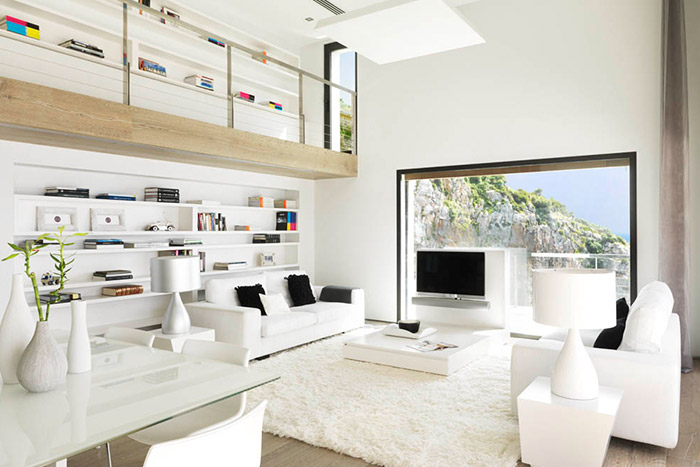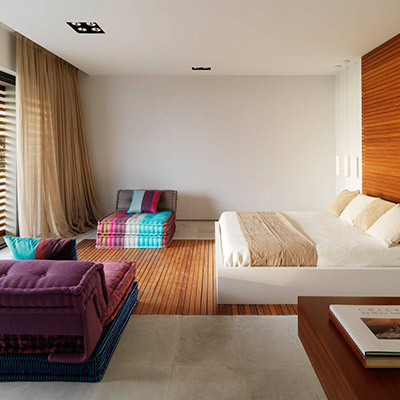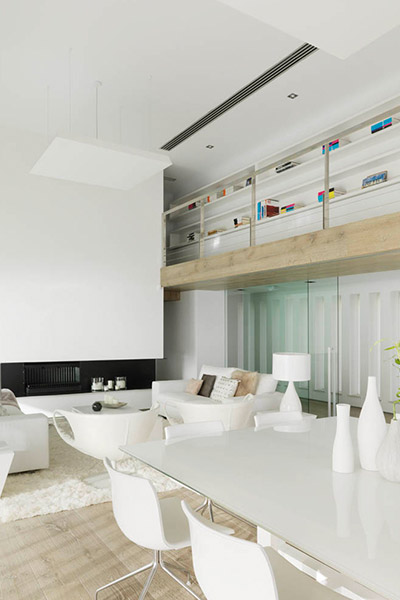 Stylish and luxurious
Even though the palette is white, the house doesn't feel cold. The various textures that were layered in, along with the wood flooring and walkway, help warm the space up.
The only part of the house with brushestrokes of color is the kids' wing, which includes the children's rooms and a sitting room.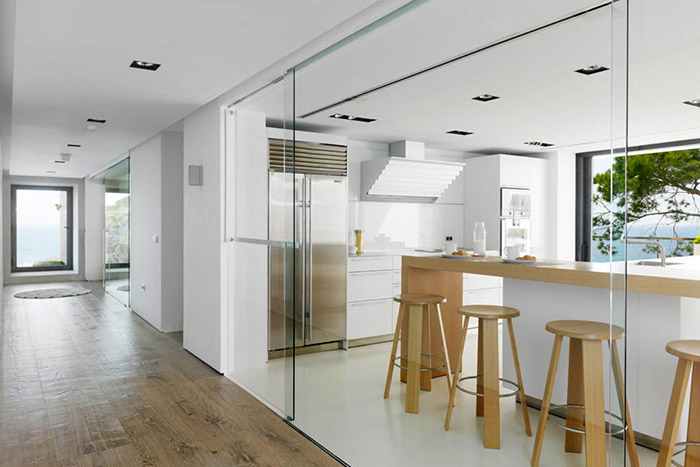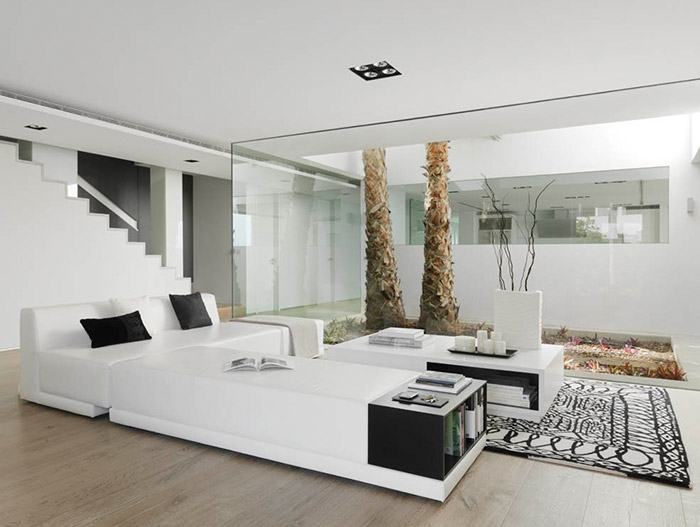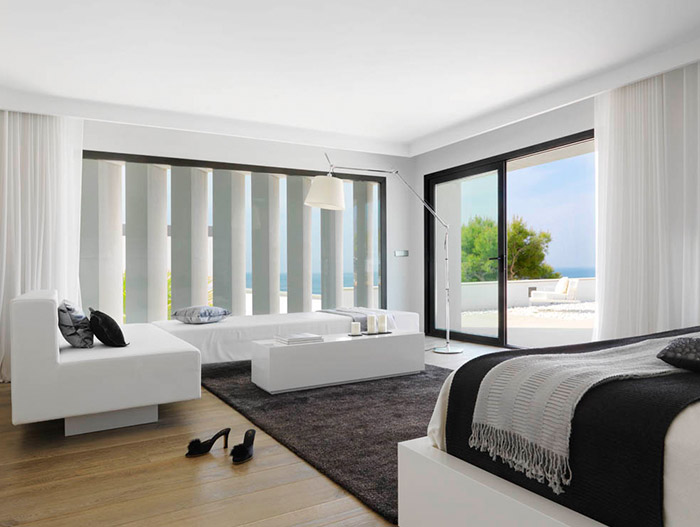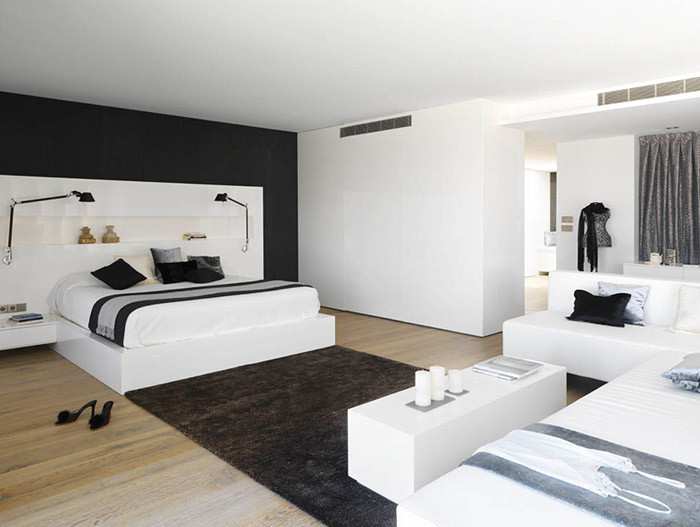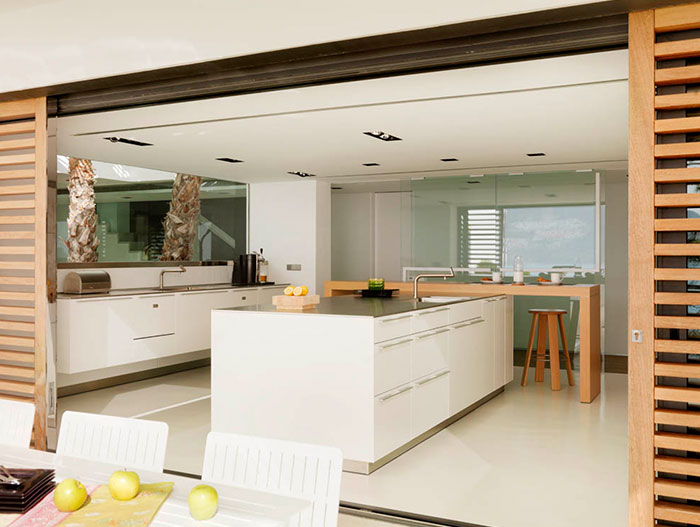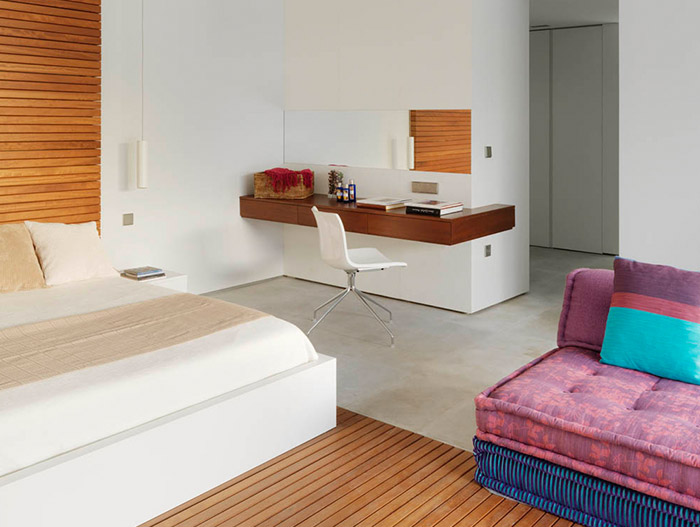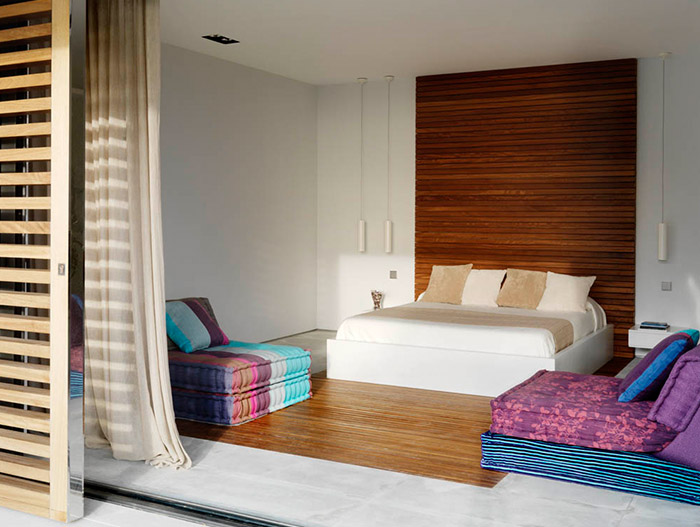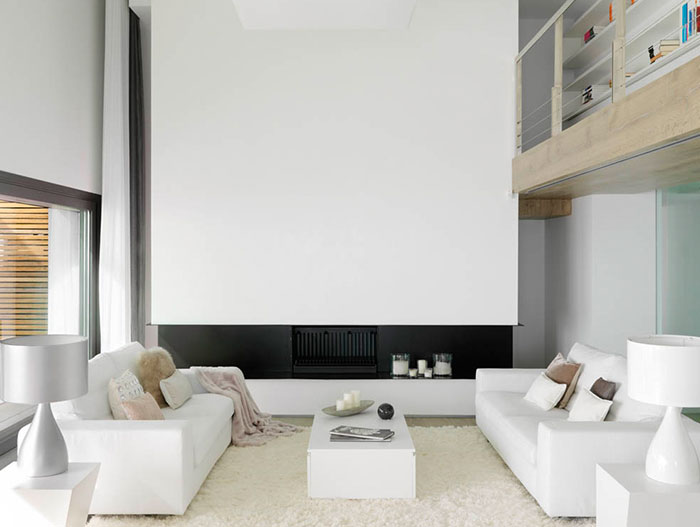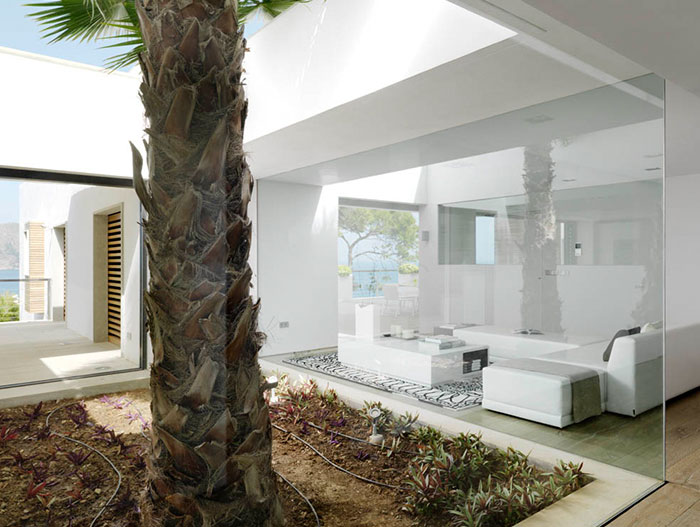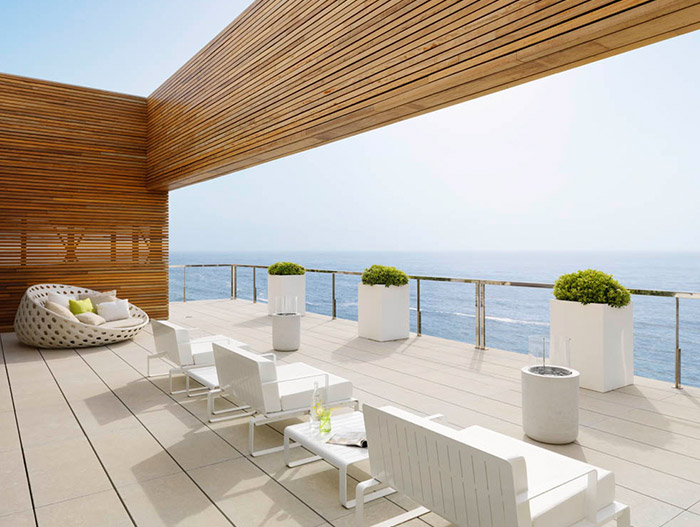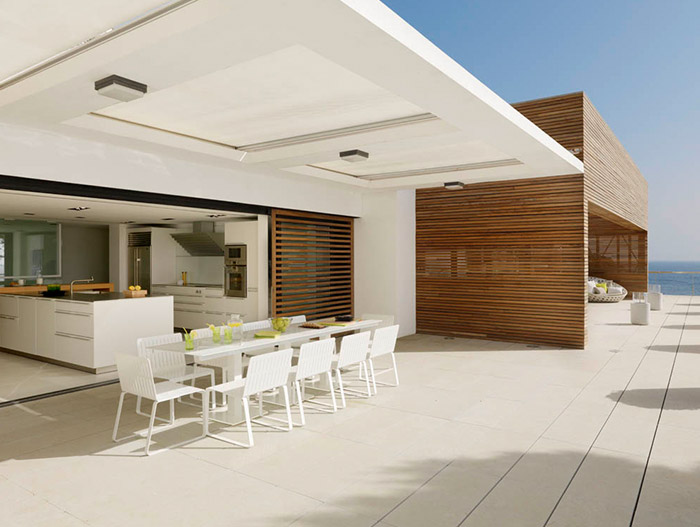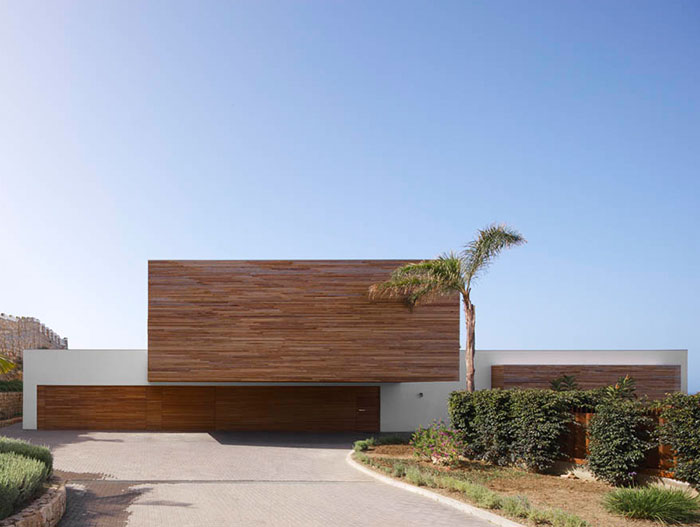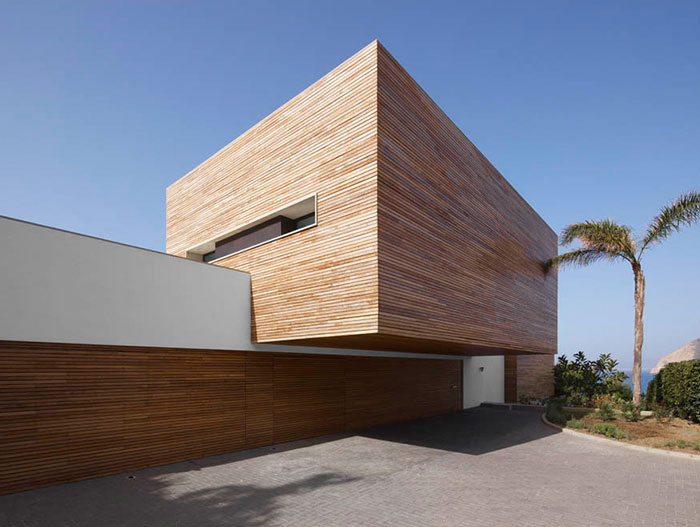 The main suite is located on the upper floor. The room is decorated totally in white except for the bathroom, which is designed in deep dark basalt stone, and a black carpet that crosses the room.
Several objects in distressed silver such as a mannequin and decorative frames on top of the boudoir also provide minimal touches of color to the space.
The guest area on the ground floor next to the swimming pool is floored with the same material as the outdoor to integrate both areas even more, so that fuse in one essence.
Photography by: Mauricio Fuertes