A modern desk that promises to declutter your home office
The key to a good home office is wire management. Laptops, PCs, smartphones and lamps add up to an impressive amount of clutter and wires. To solve this mess, Tokyo-based designer Consentable created the WT desk.
Made from American black cherry, the modern desk has several party tricks designed to help you declutter your home office.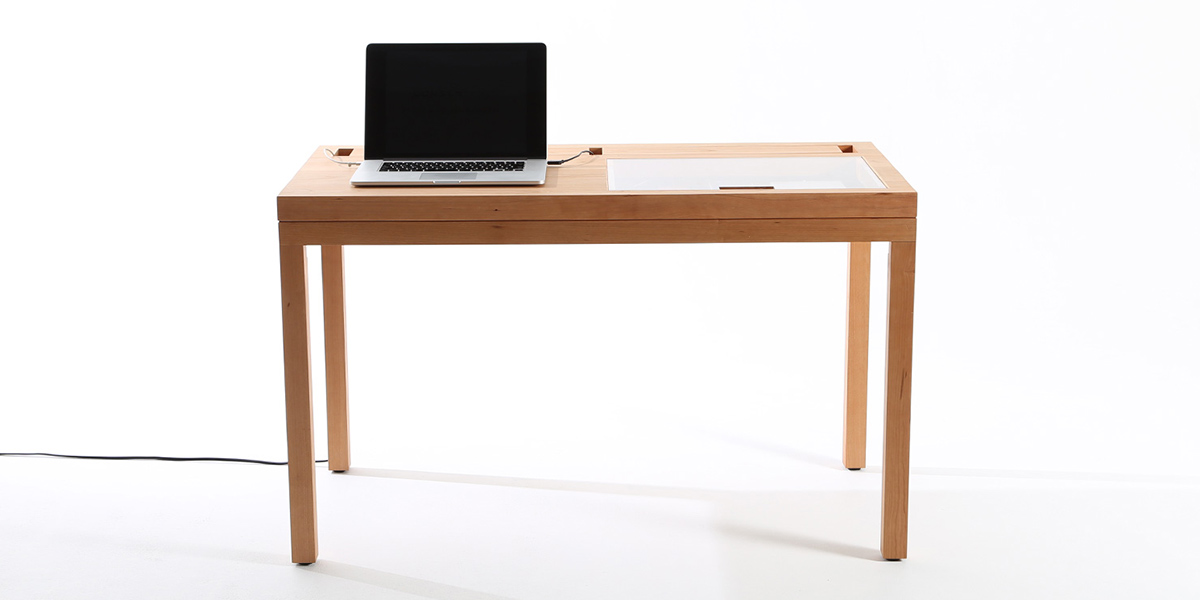 The leg of the table is equipped with a 20mm x 9mm (0.78" x 0.35") gutter that allows for cables to be wired and hidden under the top board. Consentable presented the WT desk with only one power strip supplying electricity to all the digital devices.
The back of the top board features a compartment for storing USB cables and outlets that is capped by a wooden board. The wooden board protects the cables and outlets from exposure and dust.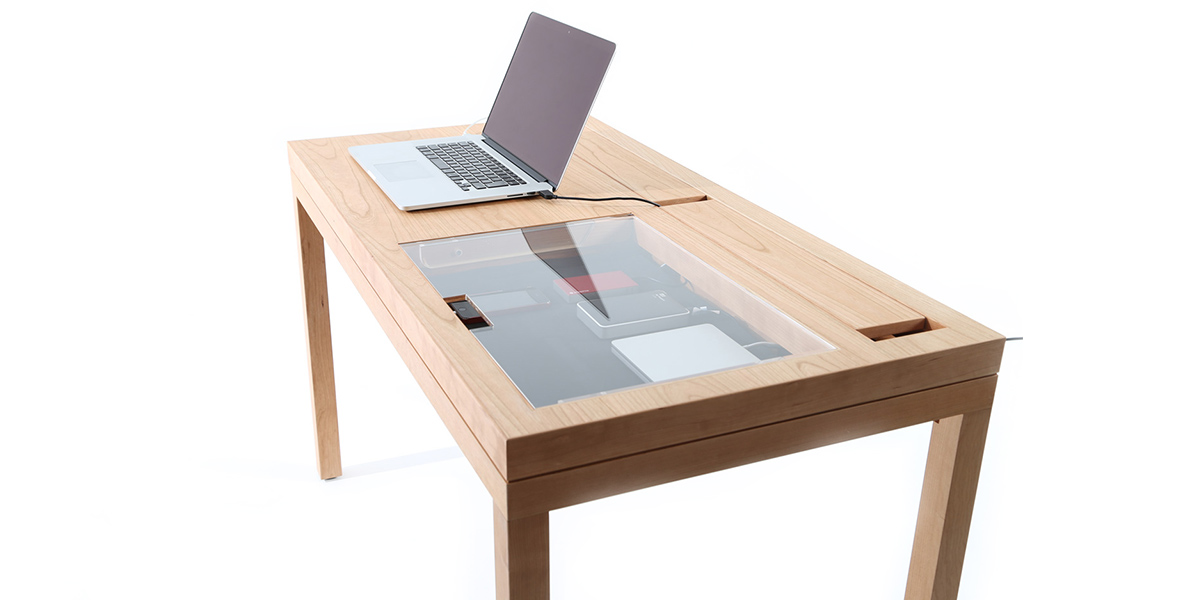 The modern desk's most noticeable feature is a 50cm x 36cm clear plexiglass cover that lies flush with the timber surface. The glass housing protects and displays your precious smartphone and other peripheral devices so that you'll never miss a notification.
Photography courtesy of Consentable