Modern Norwegian cabin
Located in Bjergøy, Norway, this modern cabin is made out of wood and stone and it was designed by Gudmundur Jonsson Arkitektkontor.
The general idea behind the construction of this home was to establish a cabin-concept which favors a nice landscape setting with the need of appreciating a wonderful view.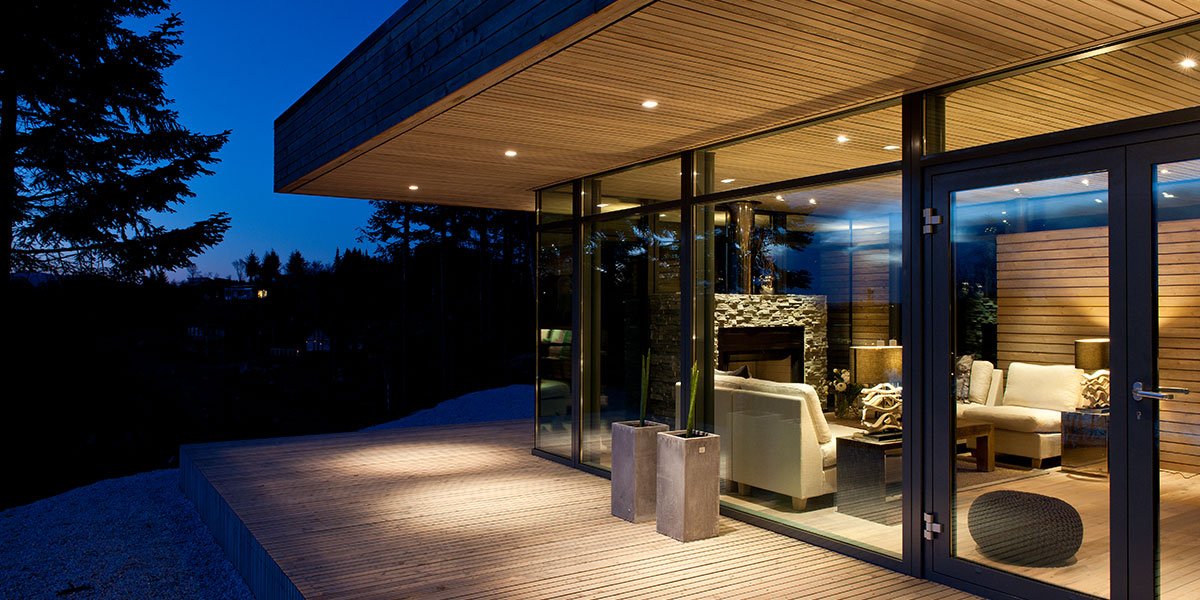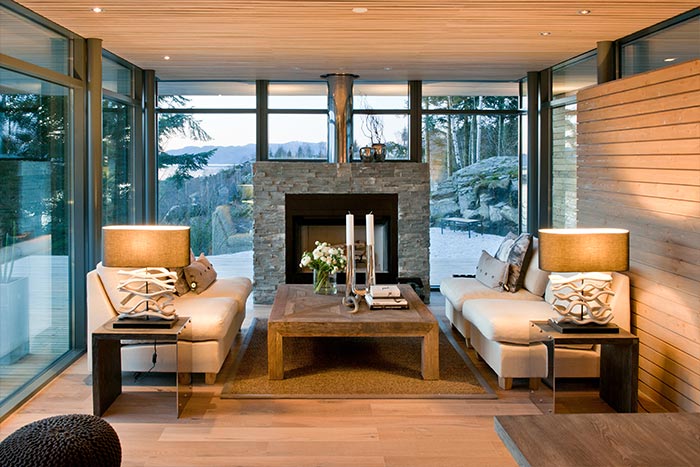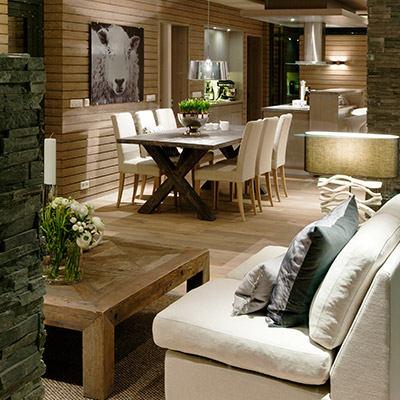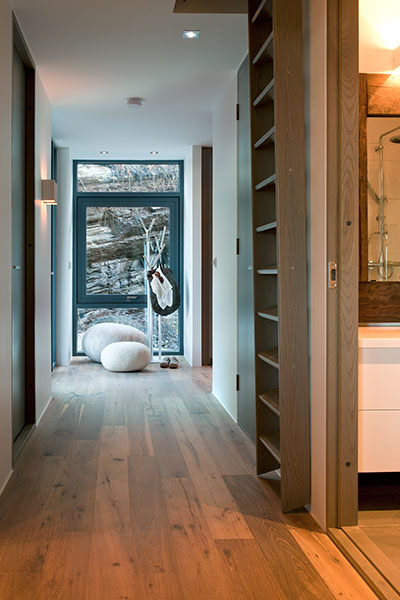 Warm interior with spectacular views
Two volumes containing bedrooms and service-area are composed, in order to obtain the living and dining room space. Connecting the two, there is a glazed pavilion containing the living and dining space, which provides spectacular views of the surrounding environment.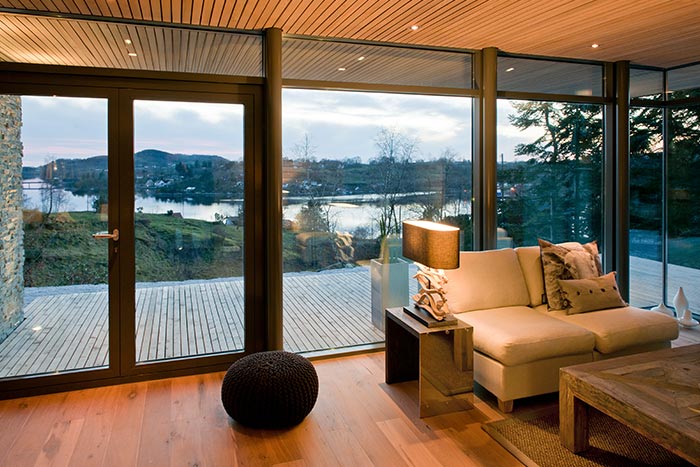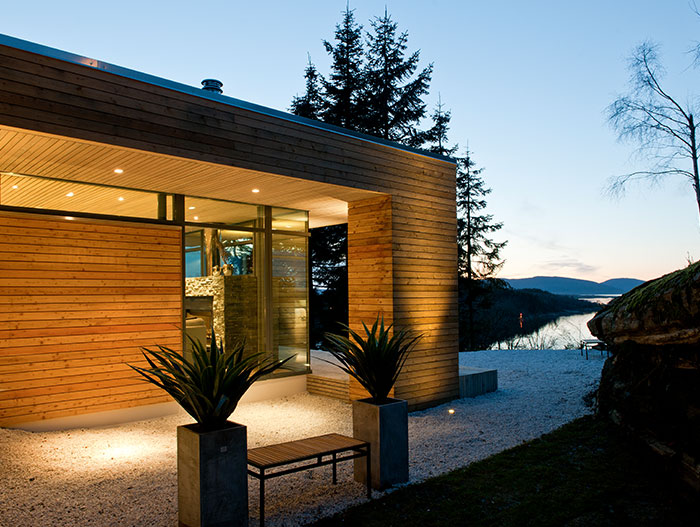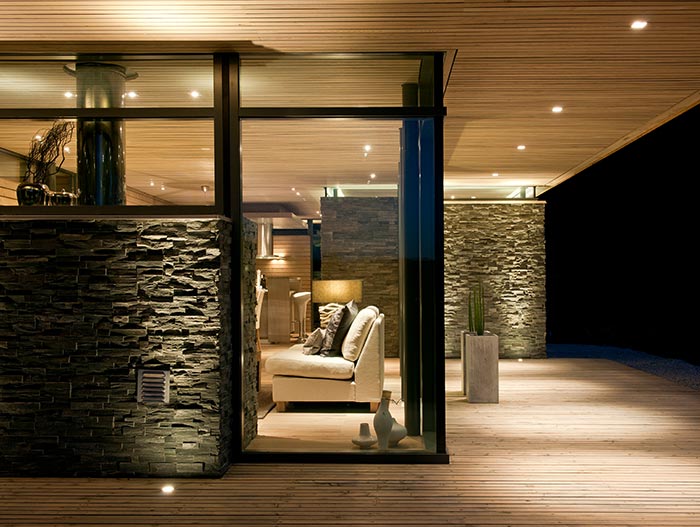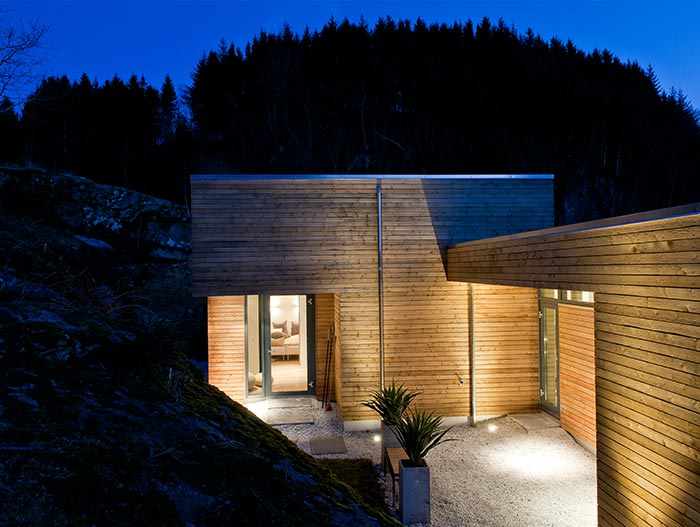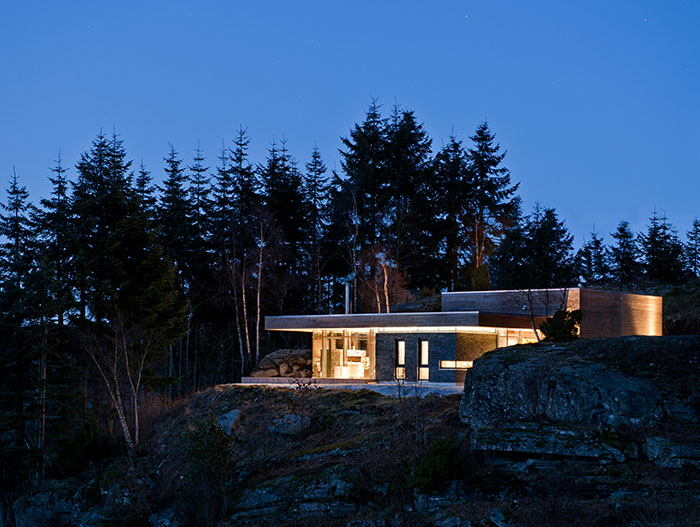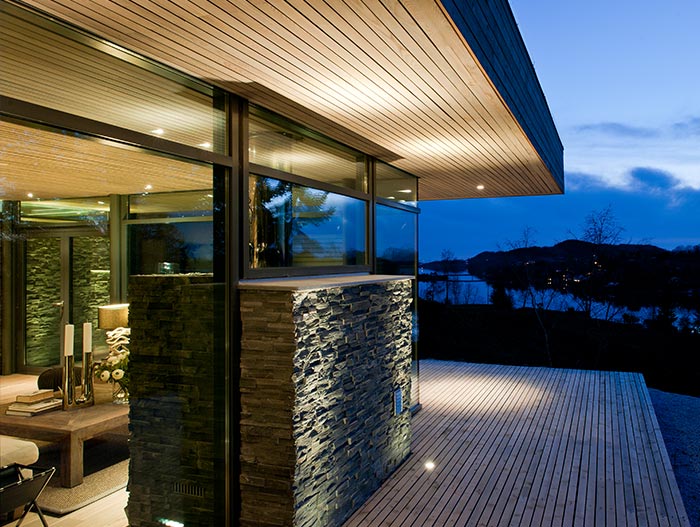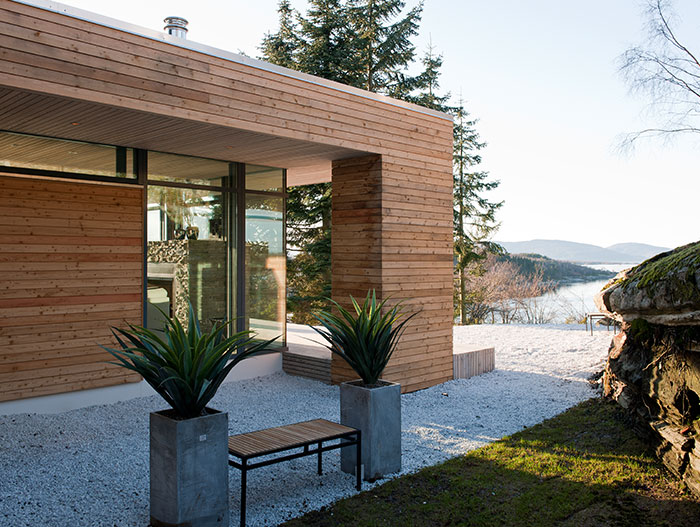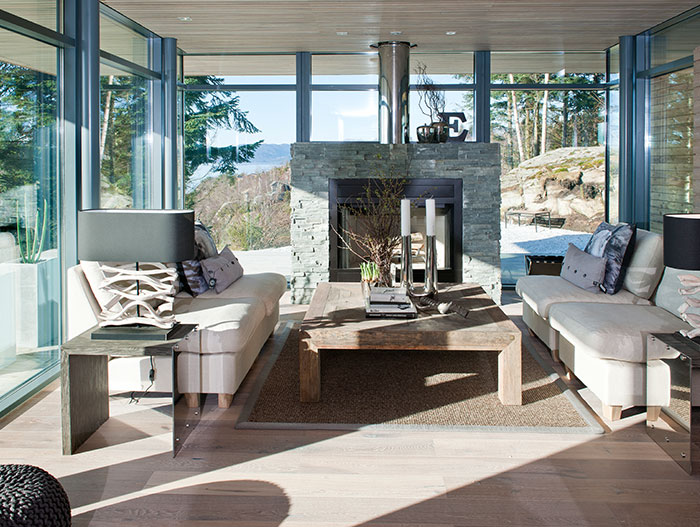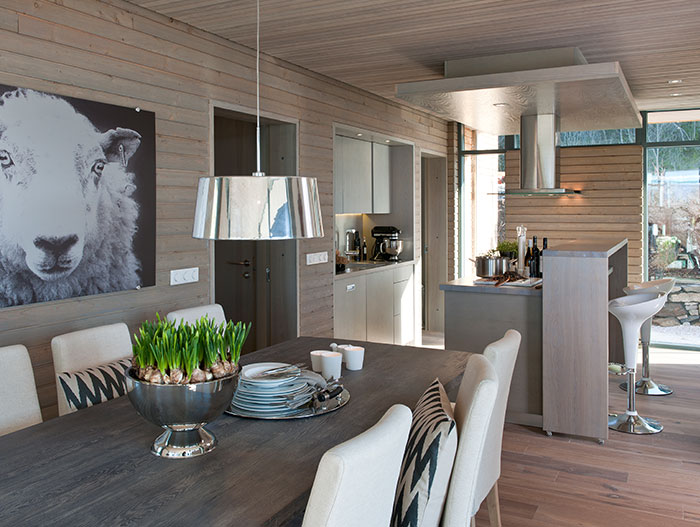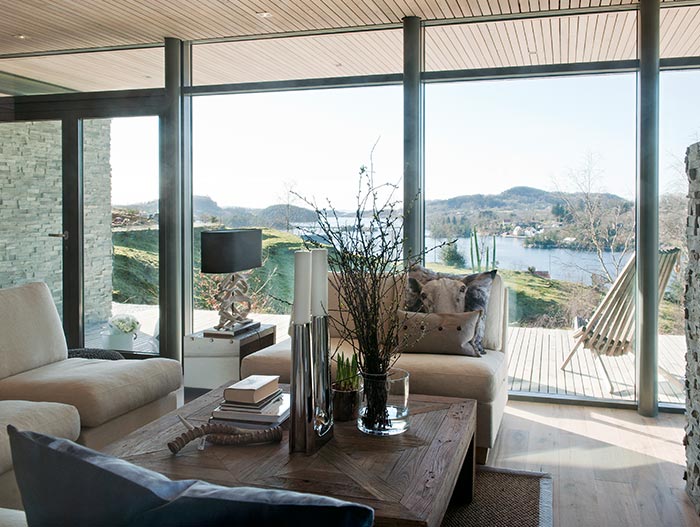 The cabin has a large roof that accentuates its design and also provides protection for the terrace during rainy days. The roof also tends to give the impression of a much larger space that it actually is.
Through it's spectacular use of LED lighting, open space interior and spectacular views, this modern cabin is a great example of Scandinavian design.
Photography by: Jiri Havran