50 square meter apartment in Bucharest for a young couple, with a passion for architecture & design
This apartment is situated in a newly-built residential complex in Bucharest, Romania, and stretches over 50 square meters. Created by studio Rosu & Ciocodeica for a young couple with a passion for architecture and design, this modern apartment has a great balance of aesthetics and functionality.
The architects' main goal for this interior design project was to create a large and bright space, both unitary and functionally coherent from an aesthetic point of view.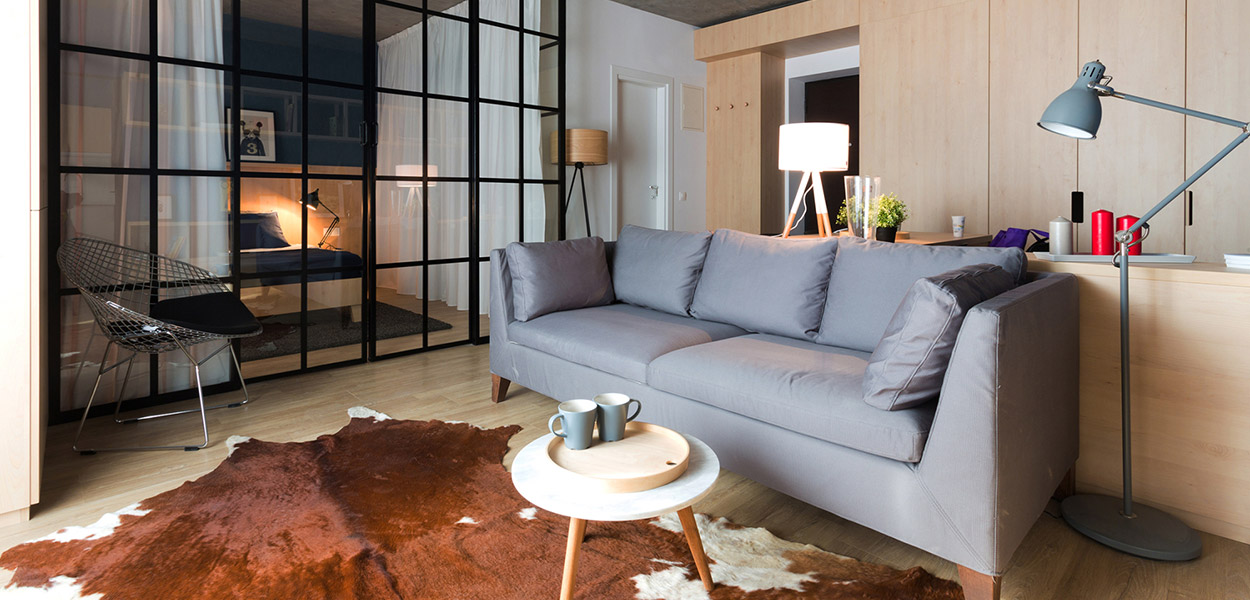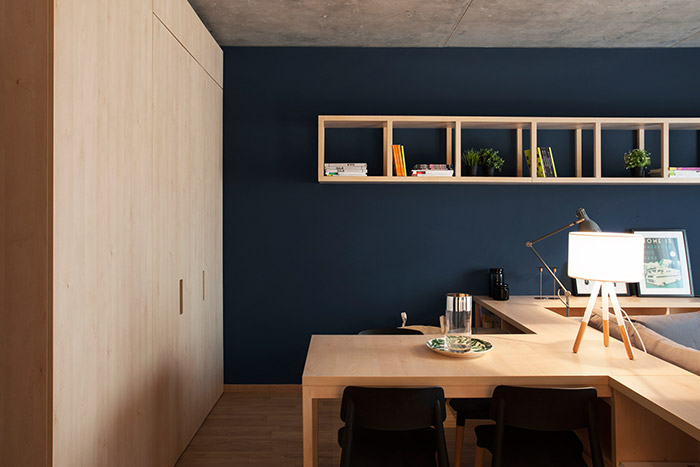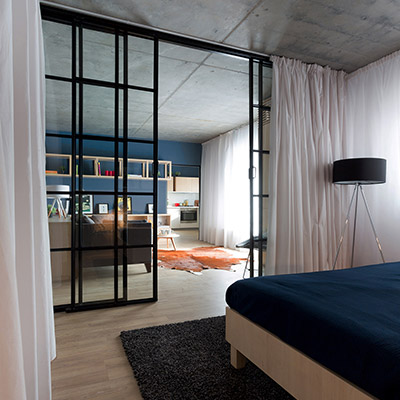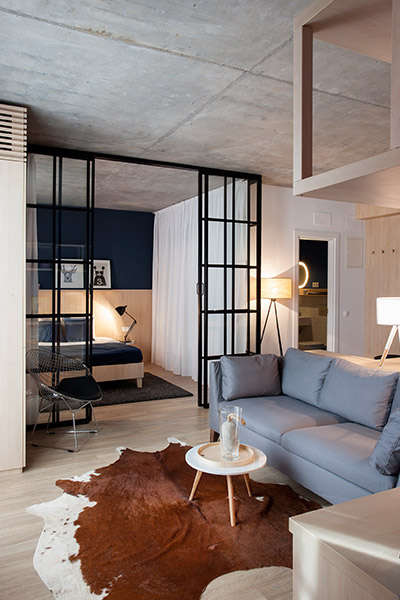 Apart from aesthetics, practicality was important to the remodel. Catering to the owners needs is something the Rosu & Ciocodeica studio focuses on, as designer Bodgan Ciocodeica explains: "Like with any other project, we tried to envision the path of those who will 'bring' life inside this apartment, from the moment they step inside until they go to bed in the night. We tried to make the space offer the necessary comfort, as well as a positive state of mind and that 'home-y' feeling everyone longs for."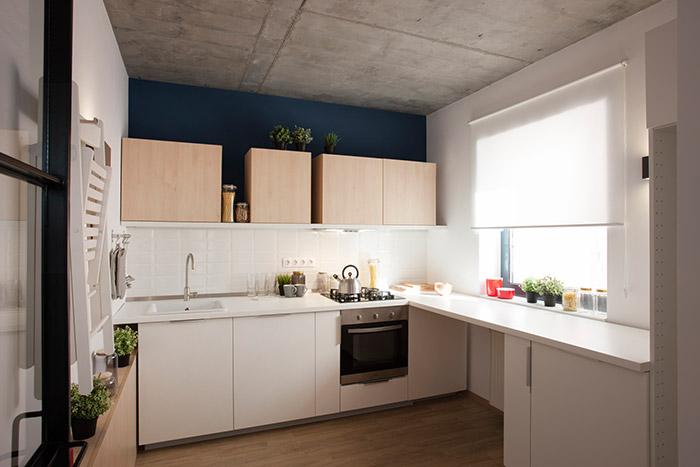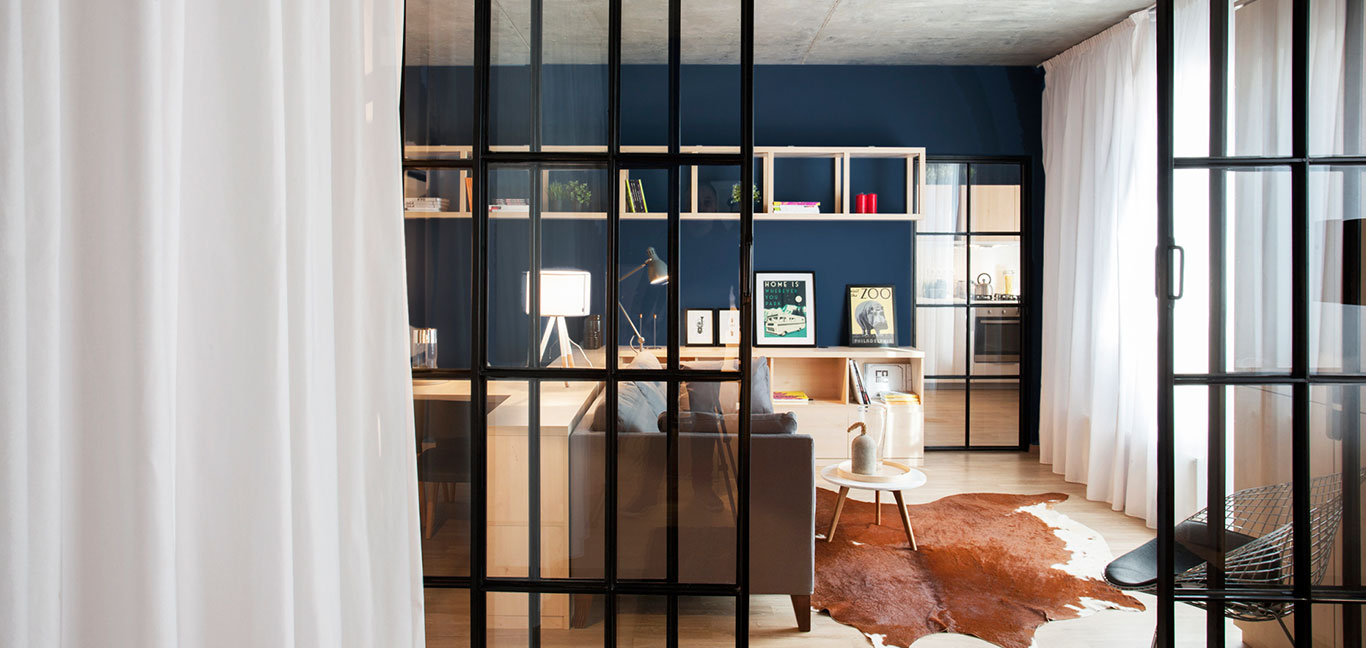 Due to the apartment's size, maximizing available living and storage space was important. The solution came in the form of a generous, custom-made storage system which integrated into the wooden plates trimmings.
The living room is the "hot-spot" of the apartment, from which all other rooms are accessed and observable. It's divided into 2 spaces: the dining area and the relaxing quarters, brought together by a 90cm high cabinet.
Despite the open plan, privacy in the sleeping area wasn't overlooked. The curtains in the bedroom can cover, if needed, 3 out of the 4 walls. The atmosphere is, therefore, more relaxing and at the same time sound proof.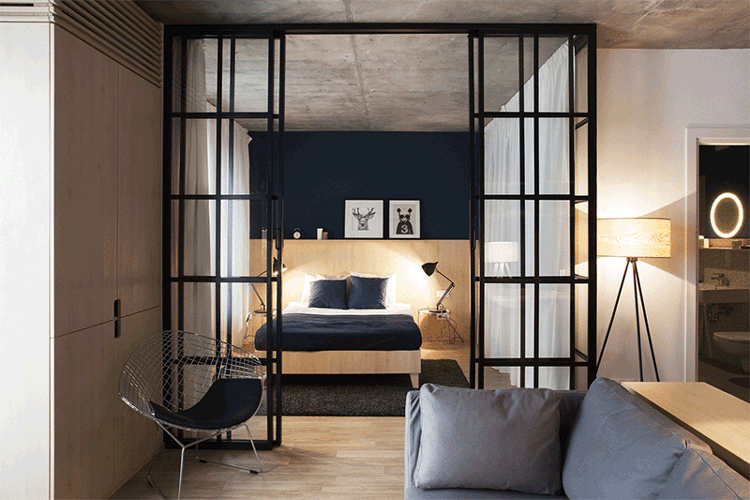 A striking palette of colors and materials was used throughout the apartment. The stylish dark blue paint used on the walls nicely contrasts the warm wood trimmings, concrete ceiling, and industrial-looking, see-through metallic locks.
Special attention was given to the interior lighting which was adapted to every corner, creating a dynamic atmosphere.
From the color palette to the materials and lighting system, from aesthetics to functionality, this modern apartment in Bucharest feels harmonious, warm, and is great match for a young couple, with a passion for architecture and design.
Photography by: Andrei Margulescu / Radu Sandovici