AA House by Pascali Semerdjian Architects
Located in Sao Paulo, Brazil, the 2016 completed AA House by Pascali Semerdijan Architects boasts a unique design inspired by the existing structure.
As the architects explained to 10 Stunning Homes: "We tried to make the project assimilate this structural interferences in a natural way in its external volume: the unevenness on the front facade was further accentuated by metal vertical louvers that help in the composition of the facade."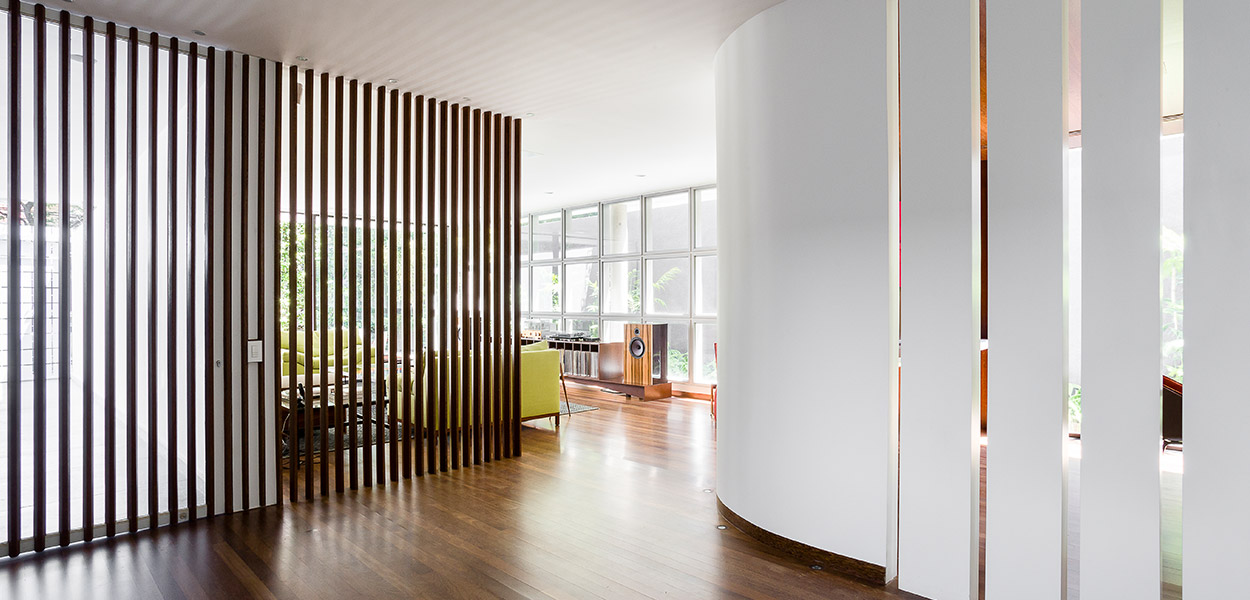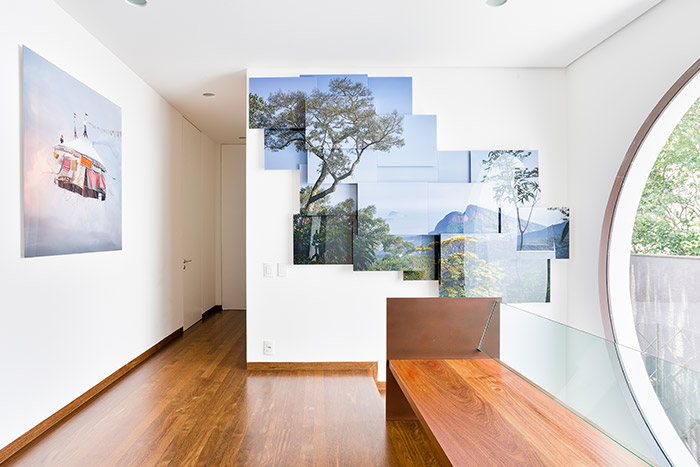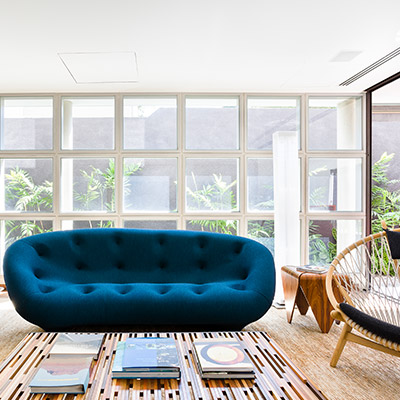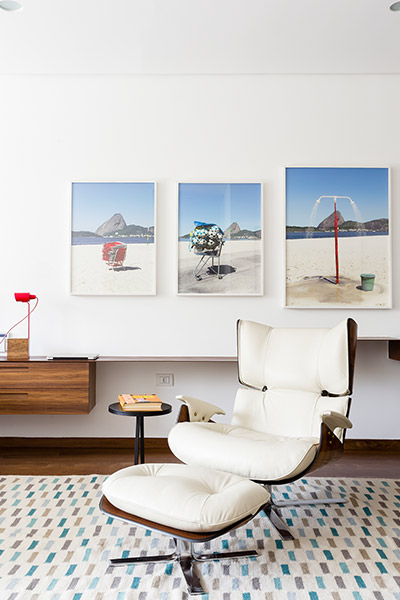 Translucent plans as louvers were used throughout the entire house, both inside and out, in order to make the concept of the AA House as clear as possible: horizontal and vertical planes, of different textures, compositions or materials that separate and at the same time integrate the surroundings.
"These plans also connect and protect the house to the outside, be it the houses own garden or the city, through the gates and guard rails hollow bodies. There are only a few and fundamental masonry walls in the Project," emphasized the architects.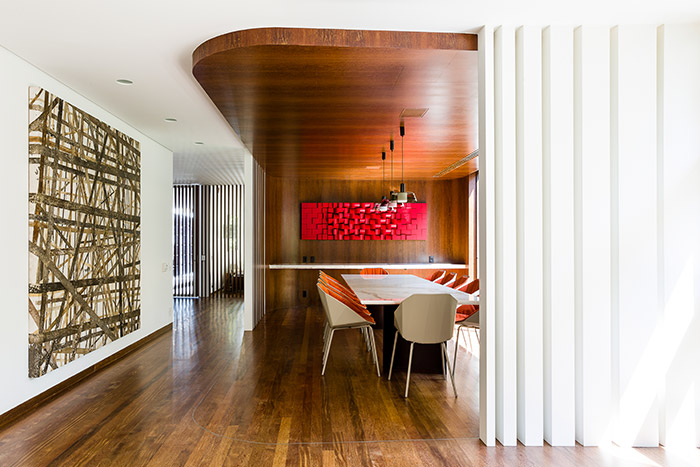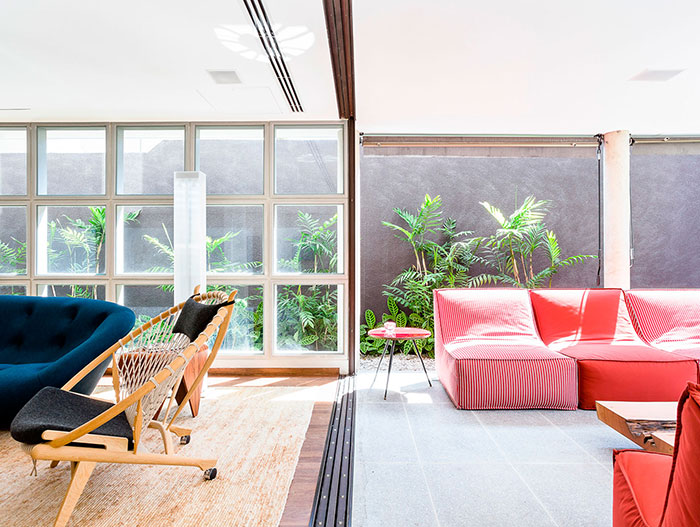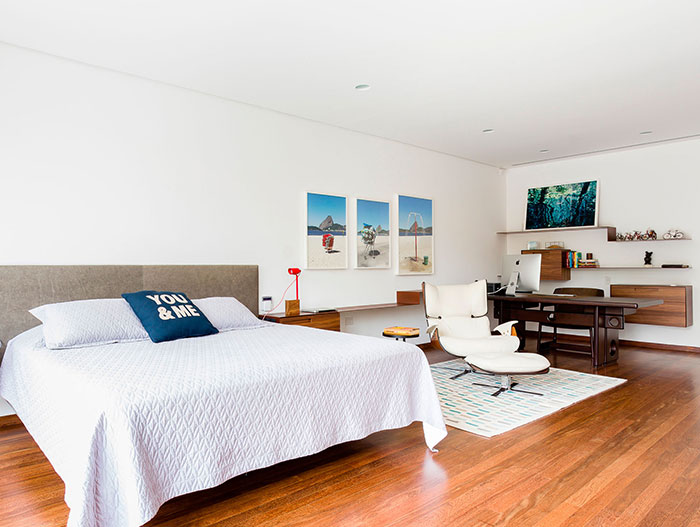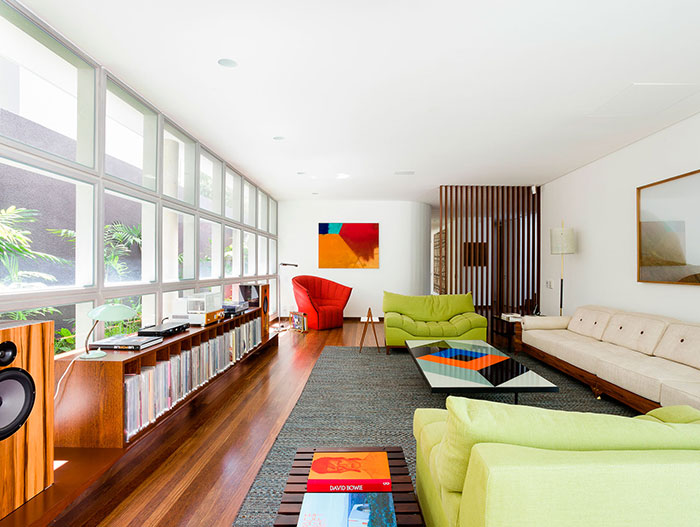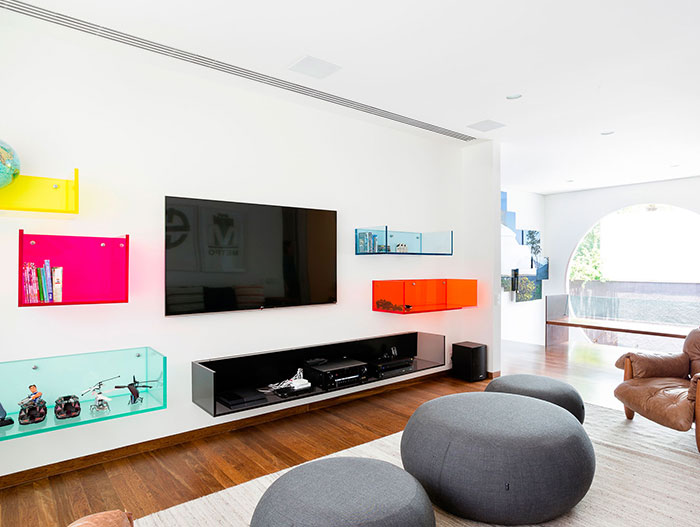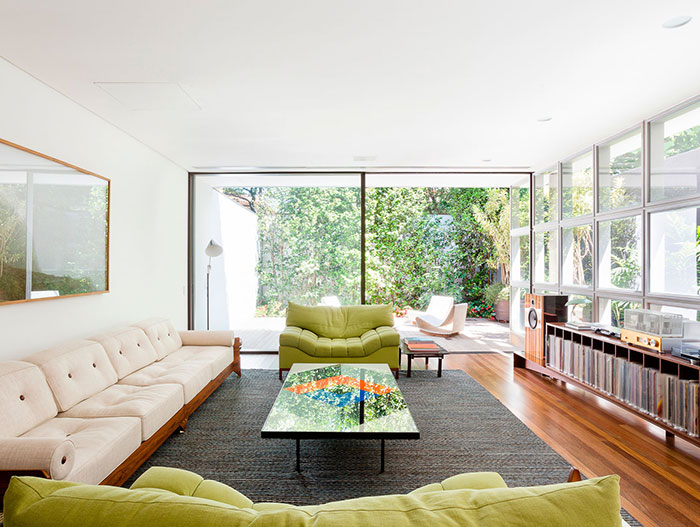 The garden includes a swimming pool that's clad in green slate. The recreational areas, such as the barbecue kitchen and lounge on the ground floor and master suite upstairs, look out towards this garden.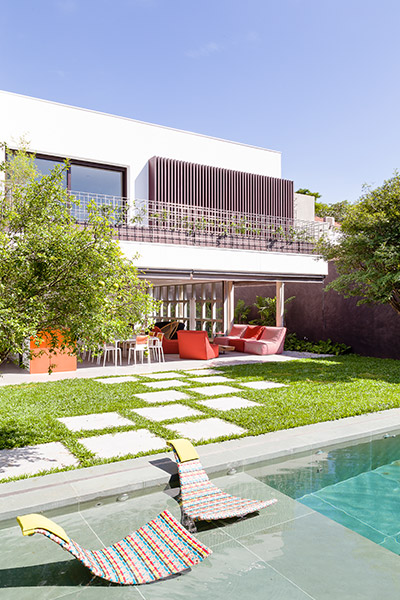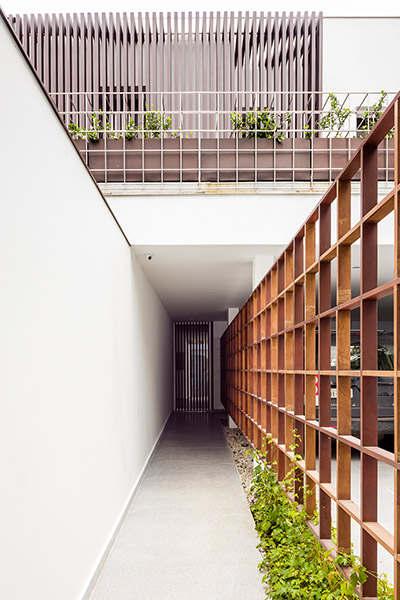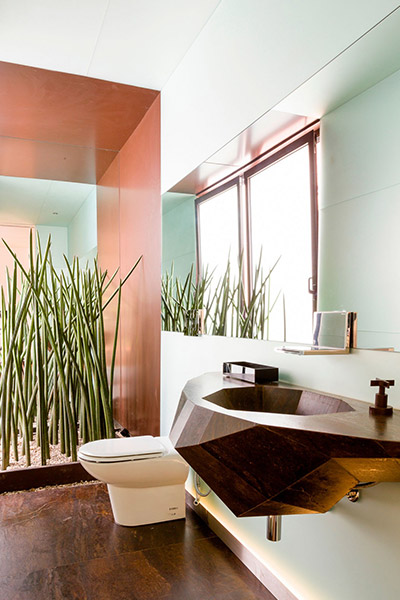 Apart from designing the house, the architects devoted their time to creating custom pieces of furniture which add to the project's uniqueness. As the architects explained: "Not only the fixed furniture was designed by the office, but also much of the furniture and the support of sound and vinyls, the dining table and night stands and even the toilet bowl, which required the making of a short and precise model for suppliers understanding for the piece execution."
Other decorative items and works of art were specifically chosen for the AA House. The architects searched for these objects in shops, galleries and private collections.
The end result is a unique, colorful, modern house in Sao Paulo, Brazil that stands as a testament to the architects' attention to detail.
Photography by: Ricardo Basseti