A collection focused on blending style with functionality
Designed by Matteo Nunziati for Teuco, Mia is a complete 'total look' bathroom collection, created for 'all those who love to buy everyday objects that express balance, simplicity and good taste'.
The collection focuses on beauty, simplicity, functionality and style and includes two acrylic bathtubs (rectangular and oval), a washbasin and sanitary fixtures.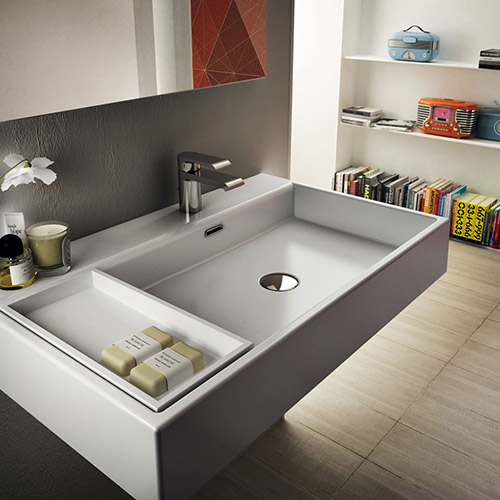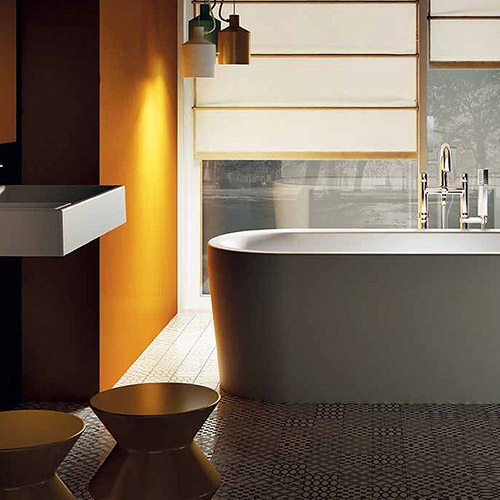 Maximum massage efficiency
Blending functionality with style, the rectangular bathtub is characterized by beautiful, formal geometric shapes. The bathtub is available in three dimensions: 170x70, 170x75, 180x80 cm and is equipped with Hydroline Basic, the first ever invisible whirlpool, which makes is perfect for turning any bathroom into a small oasis of relaxation.
The classic jets have been replaced by flush-fit nozzles that can be rotated to direct the massage jet to specific parts of the body for maximum massage efficiency. The flush-fit nozzles also feature the Cromoexperience function, which 'exploits the stimulating and lenitive properties of the basic color spectrum range for total beneficial relaxation'.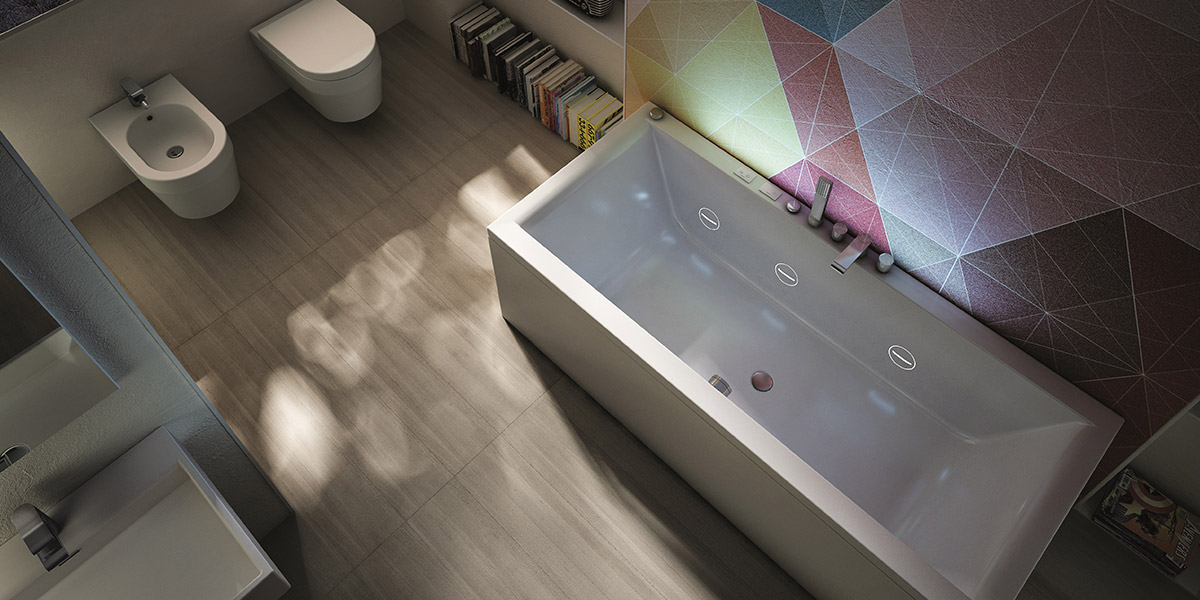 Style and comfort
The oval acrylic bathtub (180×80 cm) is simple and elegant, adding a touch of style and uniqueness to any space – from the most spacious to the most confined.
The bold geometric shape of the washbasin emphasises the sophisticated personality of the Mia collection. Made of white ceramic (80x50 cm), it can be embellished by a practical removable Vanity Shelf for convenient extra storage space.
The collection is completed by white ceramic sanitary fixtures, available in three versions: wall-mounted, back-to-wall or one-piece.
Photography courtesy of Teuco