Manhattan Micro Loft gets a complete renovation
This project involved the radical transformation of a tiny, awkward apartment at the top of a six-story building.
With only 425 square feet of floor area, but a ceiling height of over 24 feet, the new design made by Specht Harpman Architects exploits the inherent sectional possibilities, and creates a flowing interior landscape that dissolves the notion of distinct "rooms."
The architects kept the cabinets and countertops white, which helps keep the micro loft bright and airy. All the spaces flow into one another, making it look larger than the actual square footage.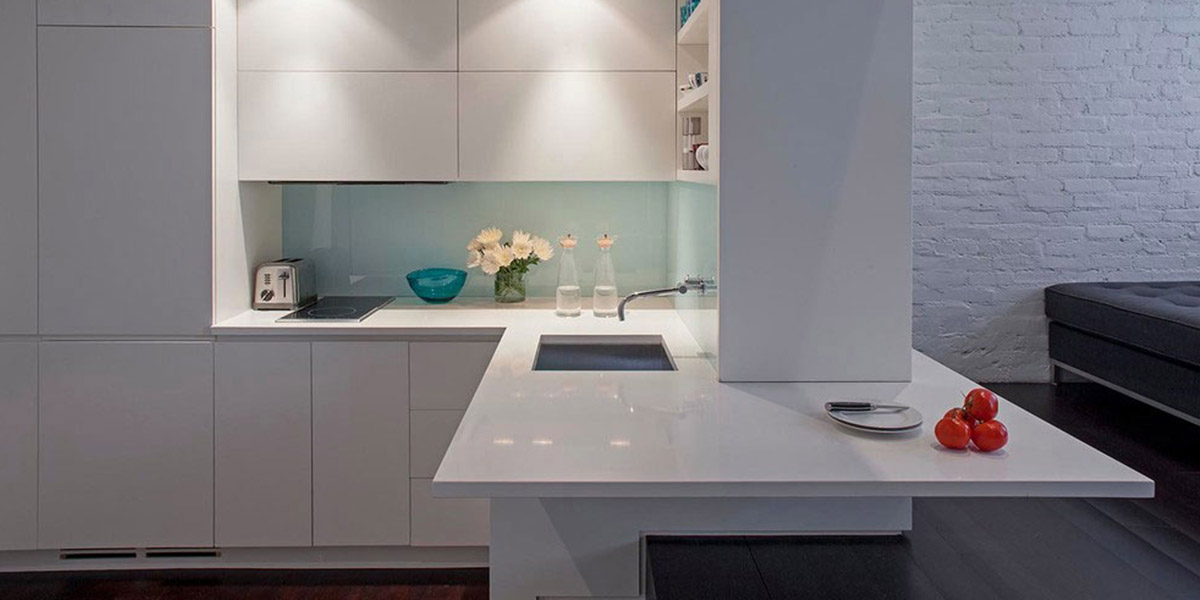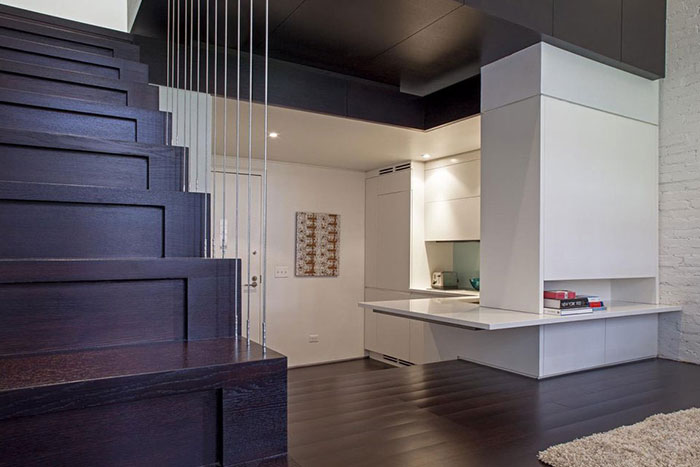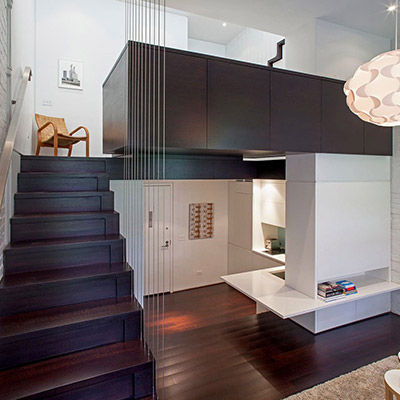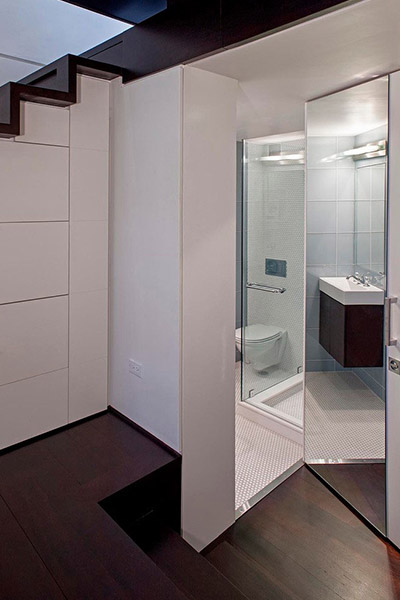 The architectural strategy creates four "living platforms" that accommodate everything necessary, while still allowing the apartment to feel open and bright.
The lowest level is the entry and kitchen, with a bathroom tucked discreetly under the main stair. A few steps up is the main living area with large windows and the main stair with built-in storage to maximize the space. Above the living area is a cantilevered bed platform that projects out into the main space. A final stair leads up to a roof terrace.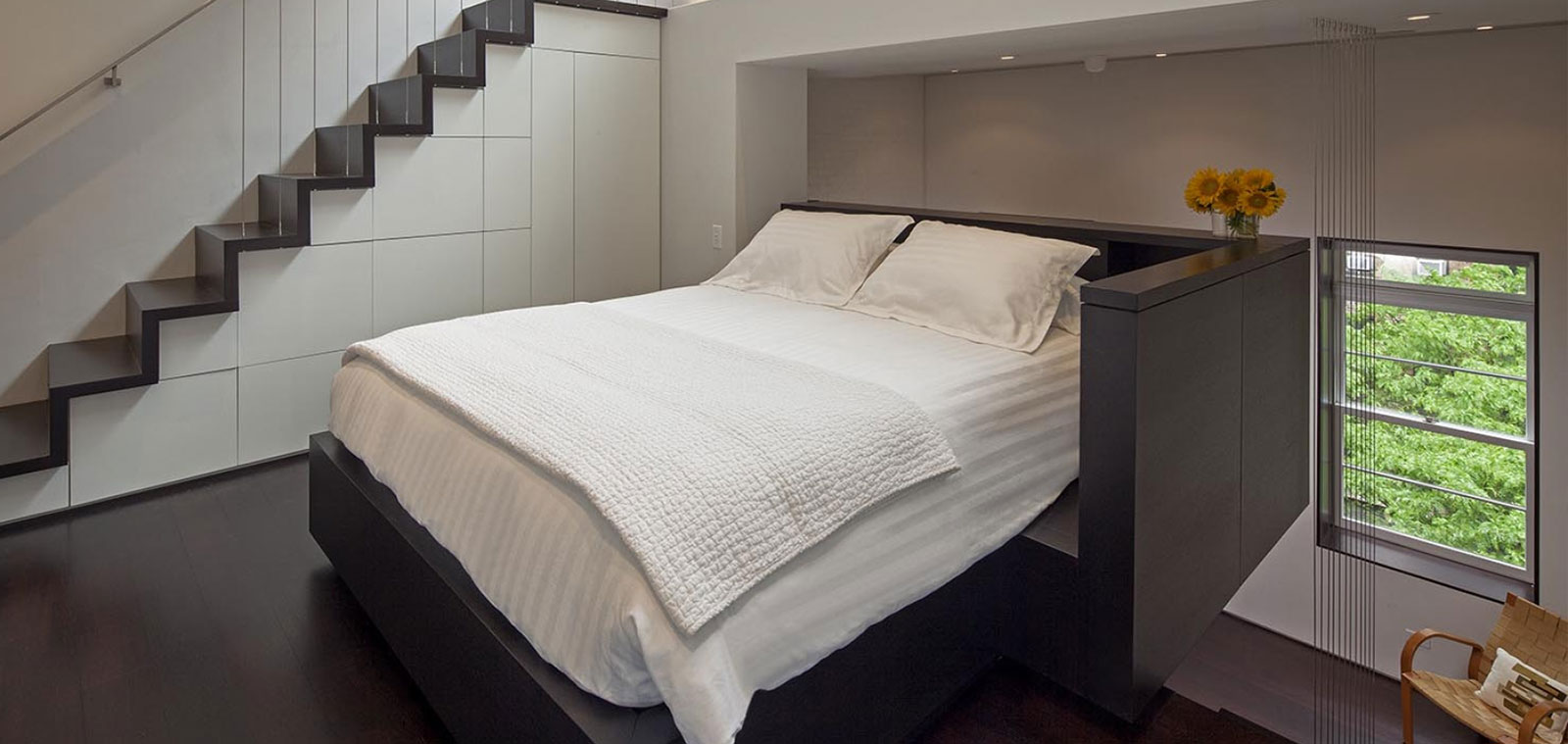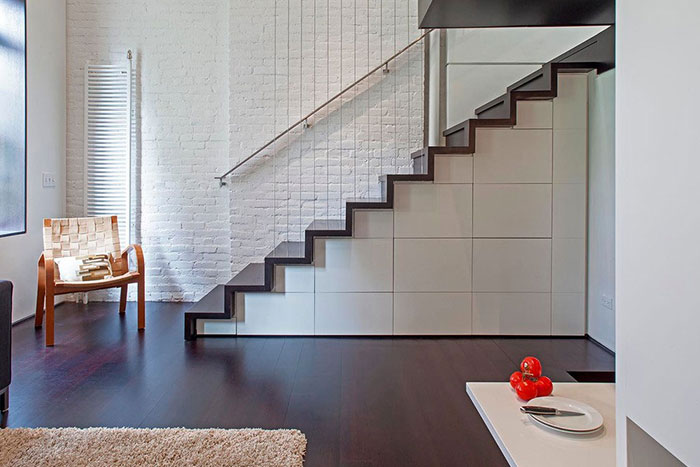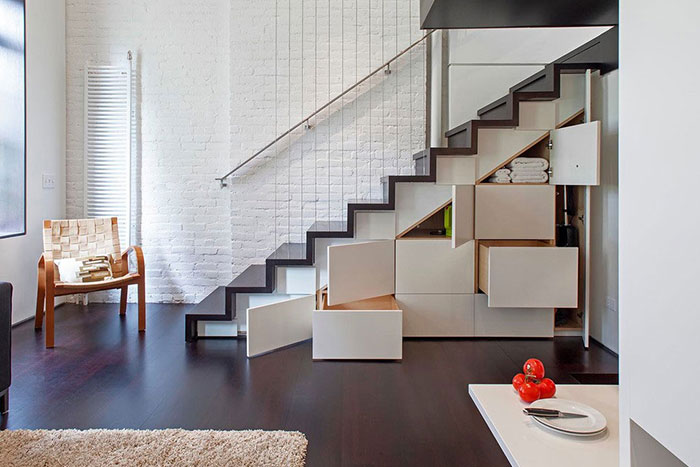 Every inch is put to use, with stairs featuring built-in storage units below, similar to Japanese kaidan dansu.
The apartment is crafted like a piece of furniture, with hidden and transforming spaces for things and people.
Photography by: Taggart Sorensen