Mako Residence by Stelle Lomont Rouhani Architects
Located in Amagansett, New York, Mako Residence by Stelle Lomont Rouhani Architects is a multigenerational house, that balances privacy and ocean views with recreation in mind. A sensitive dune and steep topography greatly defined the project's form and function.
Designed for a couple with grown children and young grandchildren, the architecture allows for one large space upstairs and a series of guest bedrooms and bathrooms opening to the pool deck.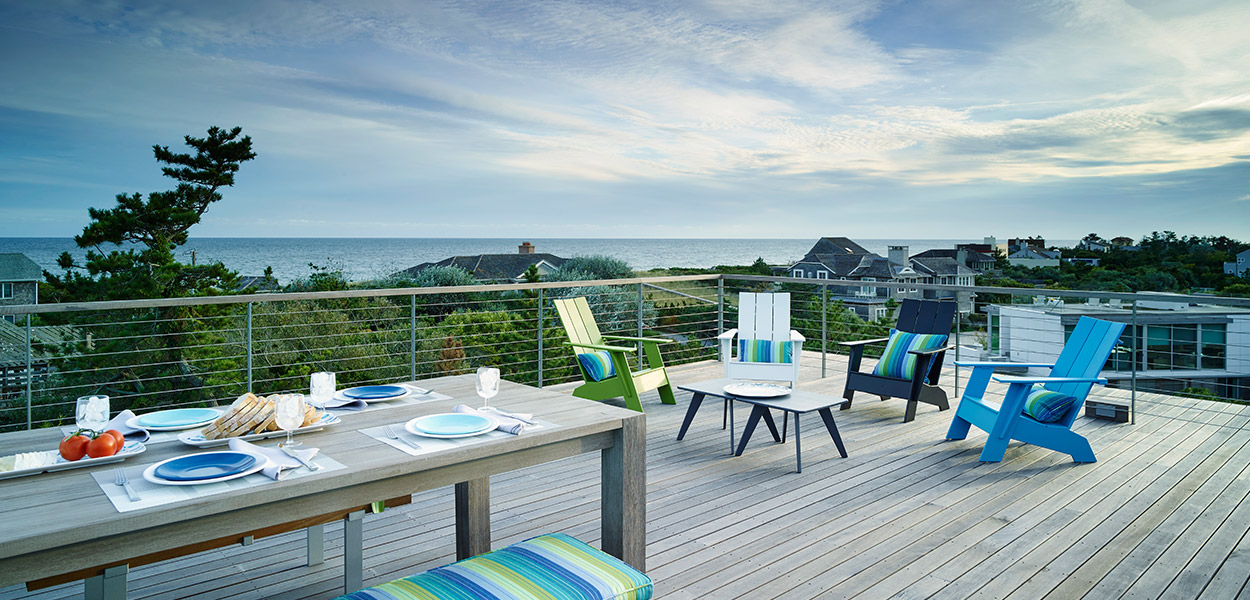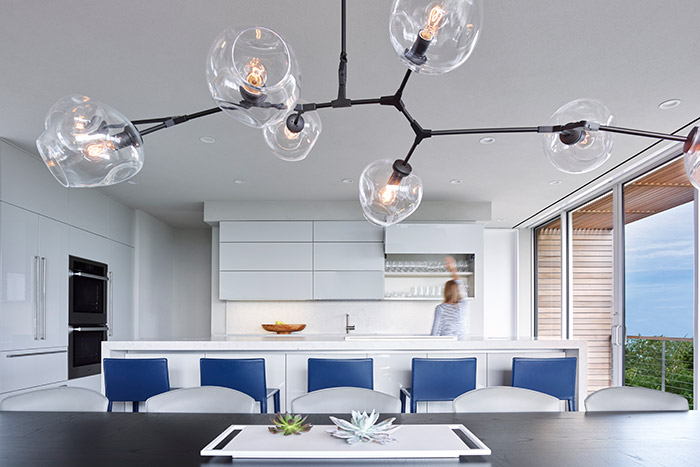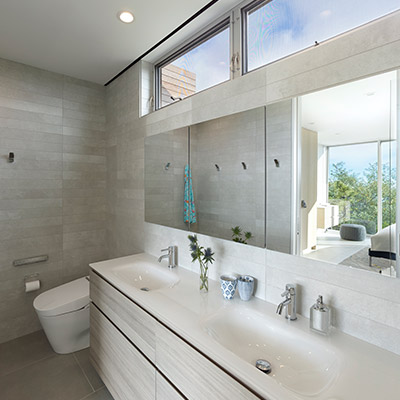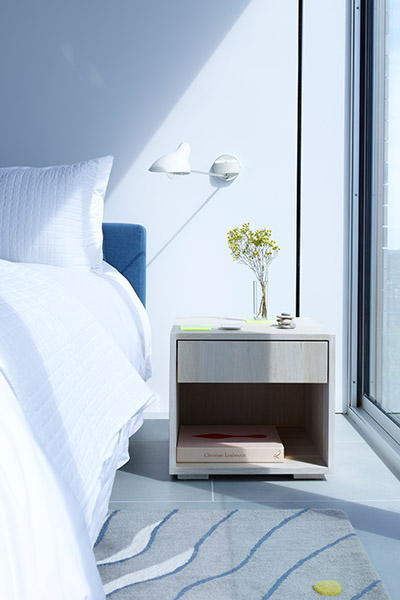 As the architects told 10 Stunning Homes, the layout of house was planned with the family in mind: "While children occupy the lower level, guest suites open up to the pool on the main floor above, leaving the upper level and roof deck with open views and plenty of space for entertaining."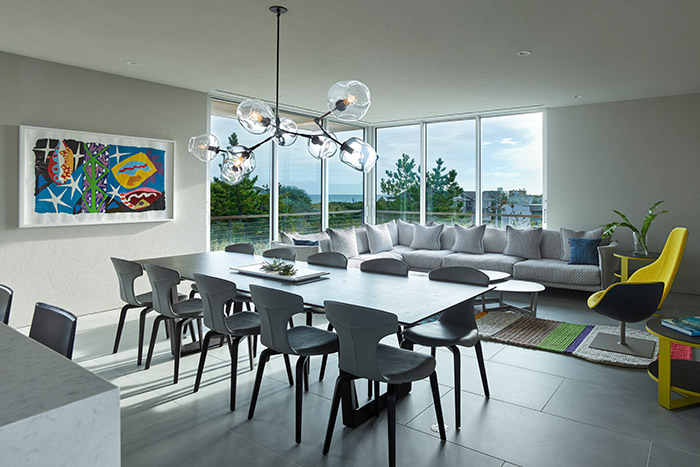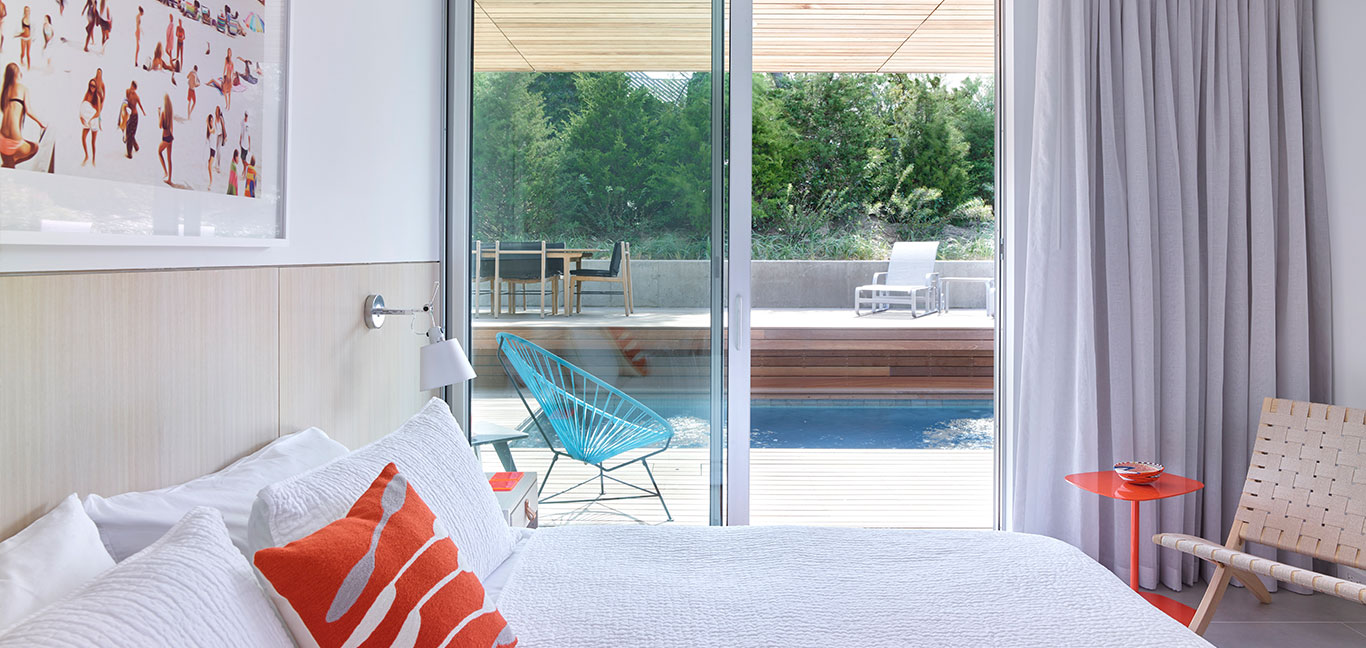 Consideration in accommodating an extended family in a modest footprint lead to the selection of very durable finishes. Porcelain tile, repairable plaster walls, solid oak cabinetry and composite countertops are all worry free selections.
Fixed finishes are all toned in a grey sand color in response to the sand dune the Mako Residence is perched on.
Many custom built-ins were designed, respecting the scale of the house. Pops of color in artwork selections and accessories add fun and life throughout the house and outdoor spaces.
Photography by: Matthew Carbone