Aamer Architects' luxury house in Branksome Road stands out through its seductive simplicity
Designed by Aamer Architects to fit snugly into a tight bungalow plot in the East of Singapore, this luxury house stands out for its seductive simplicity and unpretentious timelessness.
Having previously featured Aamer Architects' amazing garden villa with rooftop pool, we're well aware of the studio's ability to shape Singapore's landscape with luxury homes. But today's project is slightly different.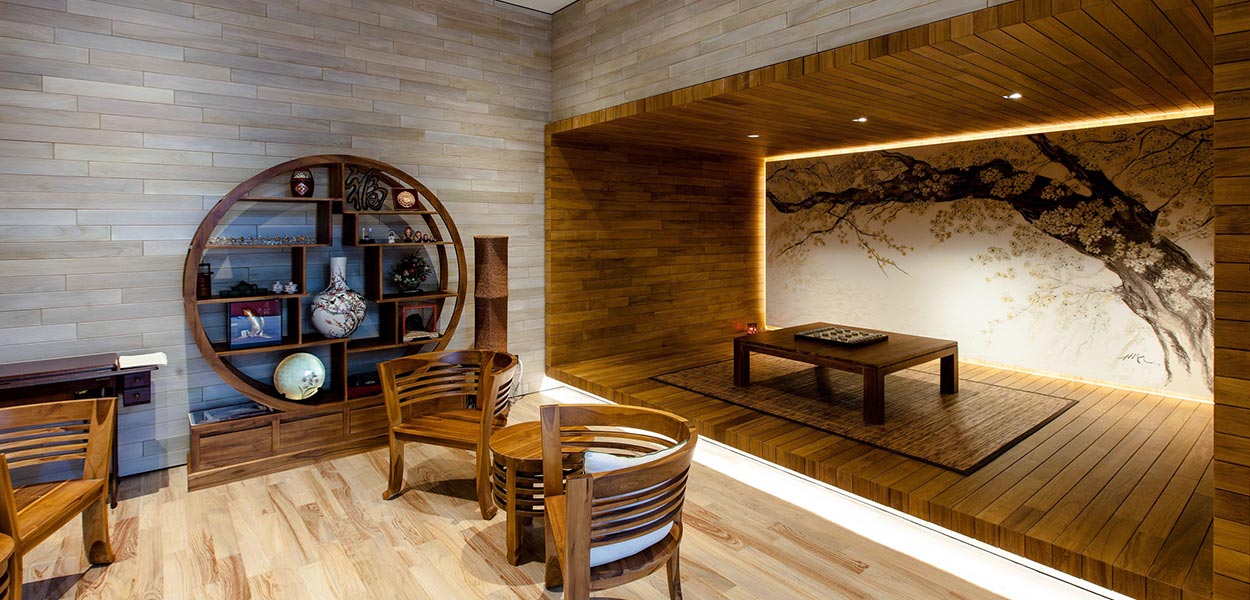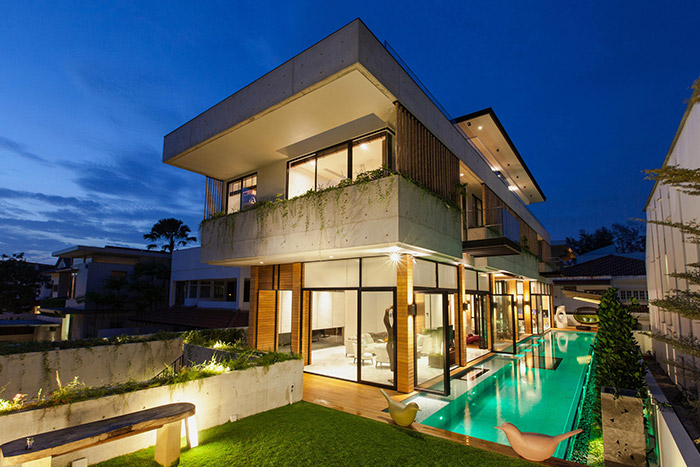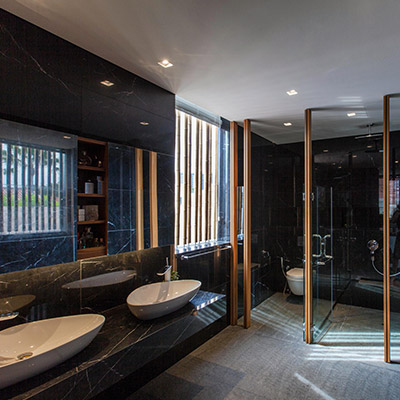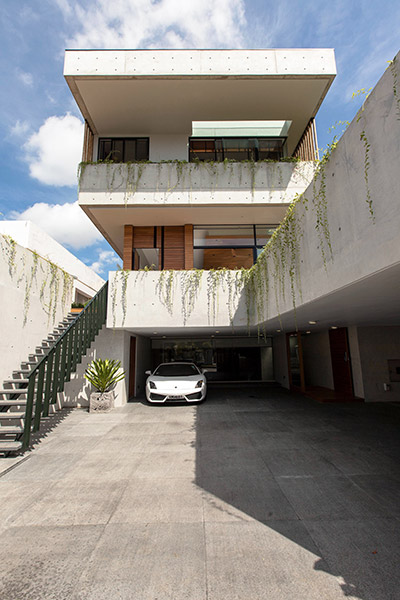 Completed in 2015, this 810 square meter residence is more influenced by site conditions and restrictions than the owners' personal preference.
Due to flood level planning controls, the first storey needed to be raised a full floor above the 'basement' entrance making the basement perfect for communal and leisure activities like entertainment, gym and spa.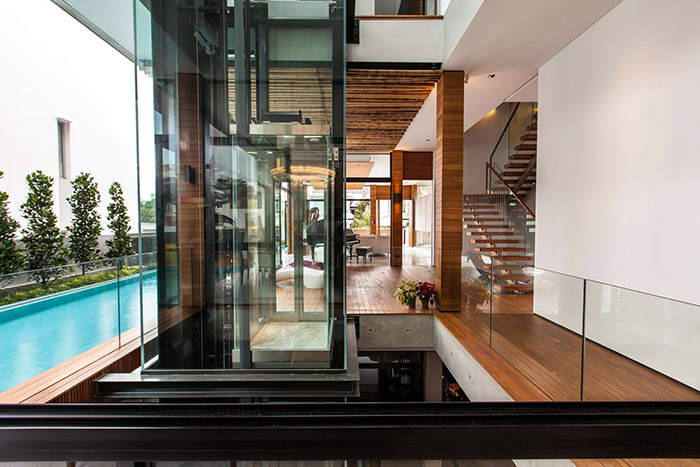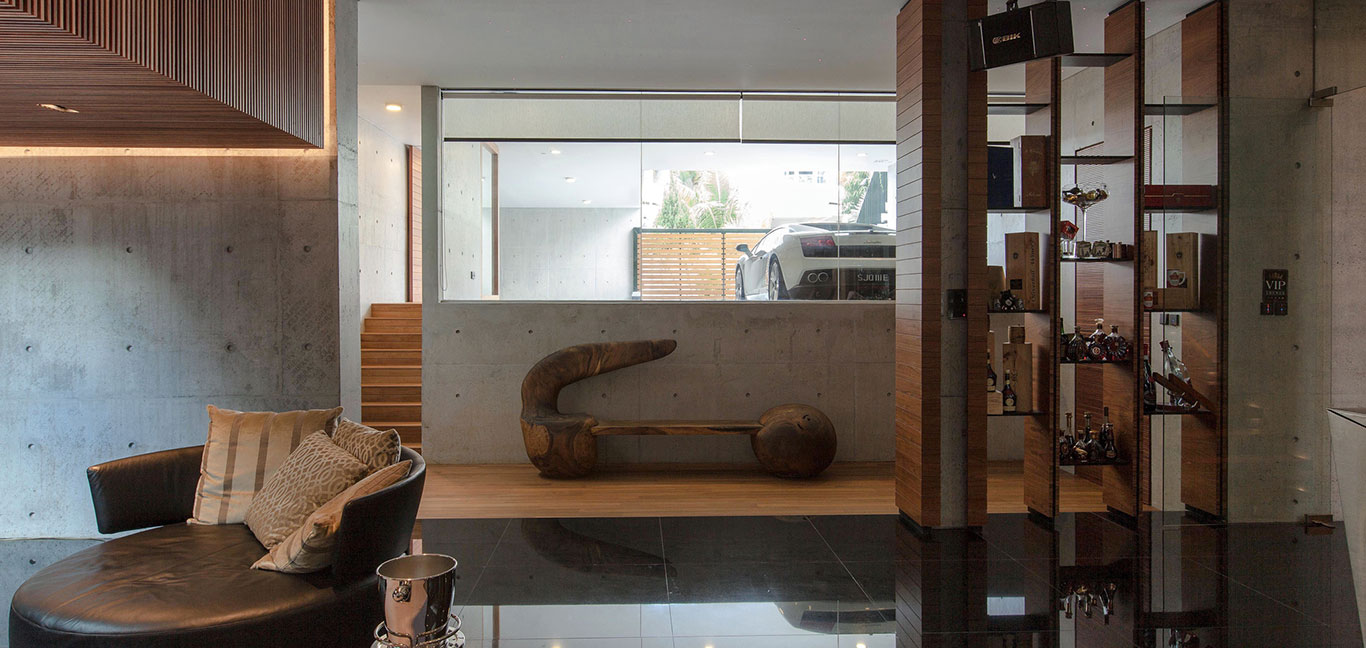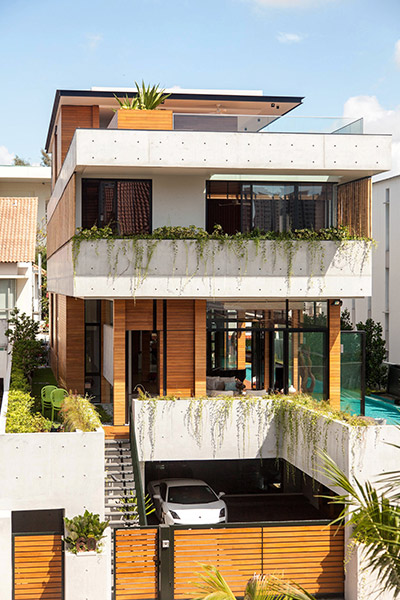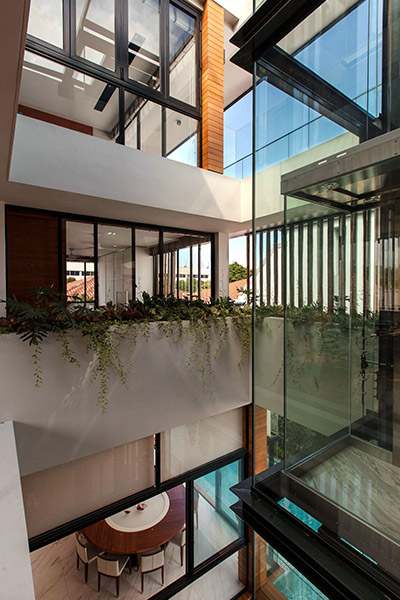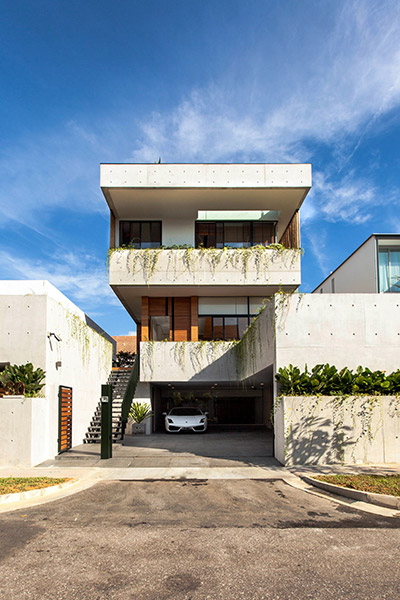 Plenty of natural light and ventilation penetrate the luxurious house through courtyards and skylights. The main materials are off-form concrete, tropical hardwood, and bamboo.
The combination of raw concrete and bamboo that forms long dramatic architectural lines also serves the functions of security, privacy and sunshade while the hardwood walls and ceilings in the basement make for good acoustics.
Photography by: Sanjay Kewlani