A modern apartment in the luxurious Triumph Palace in Moscow
Created by the architecture studio's of Alexey Nikolashin and Alexandra Fedorova, this modern apartment is one of the sought after accommodation spaces in Moscow's luxurious Triumph Palace skyscraper. The building is the tallest residential complex in Europe, it has 57 floors accomodating private apartments along with office spaces and a hotel.
The modern interior design of this apartment is characterized by a minimalist style and functionality. The color scheme mostly contains light colors. However, the harmony is achieved not through monotony, but through contrast. Bright accents in the furniture and home decor enrich the rooms by creating a play of colors, despite the fact that only a minimal amount of furniture and decor was used in this Triumph Palace apartment.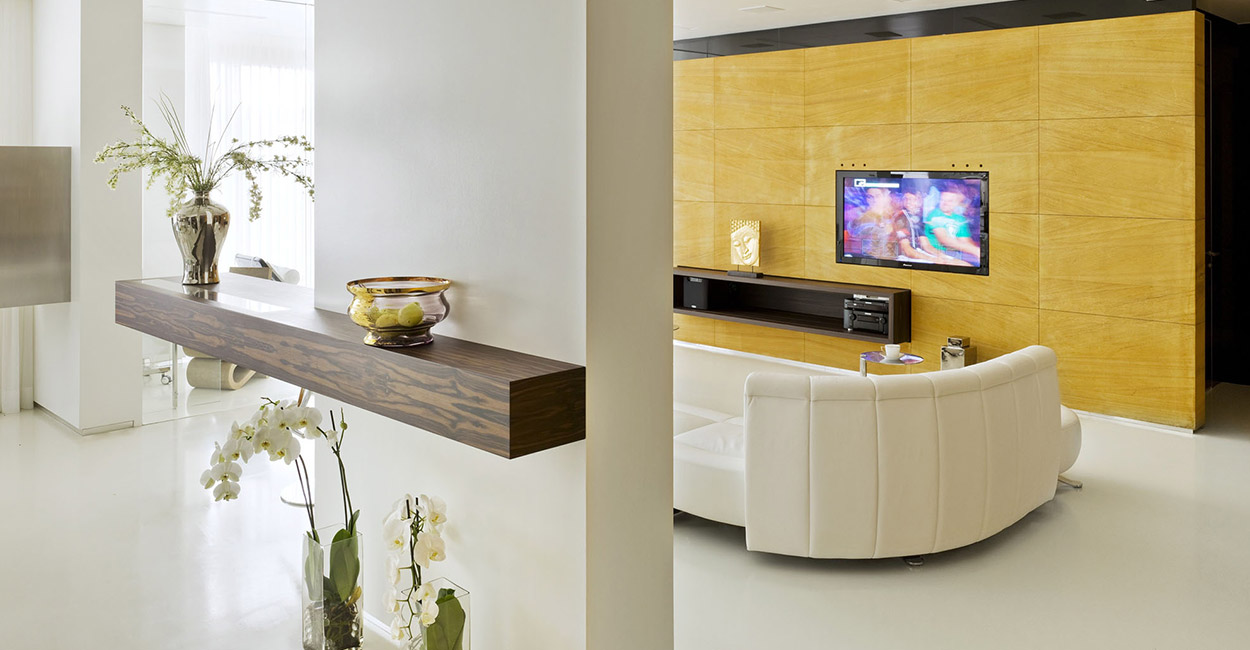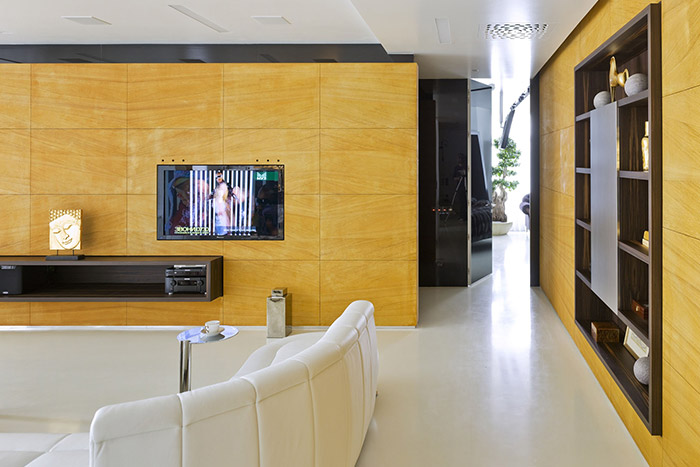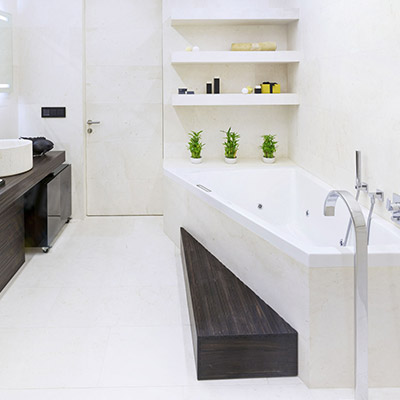 Due to its location in the famous capital building, Triumph Palace at Sokol station, the luxurious and modern apartment benefited from a clear architecture.
The apartment consists of a living room, an open kitchen and dining room, as well as the master bedroom, two children's rooms, office, bathrooms and several utility rooms.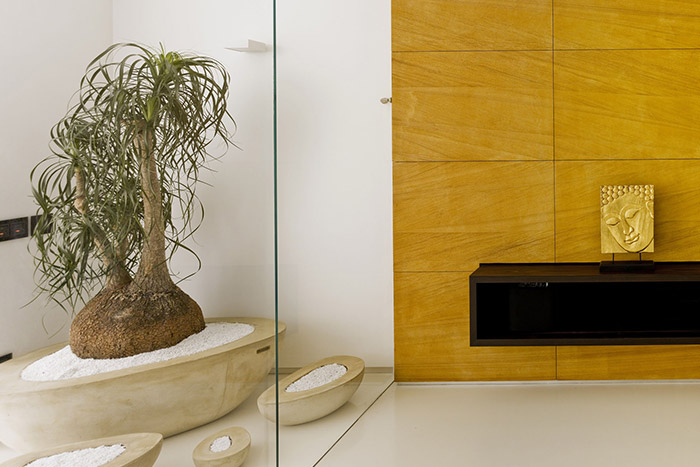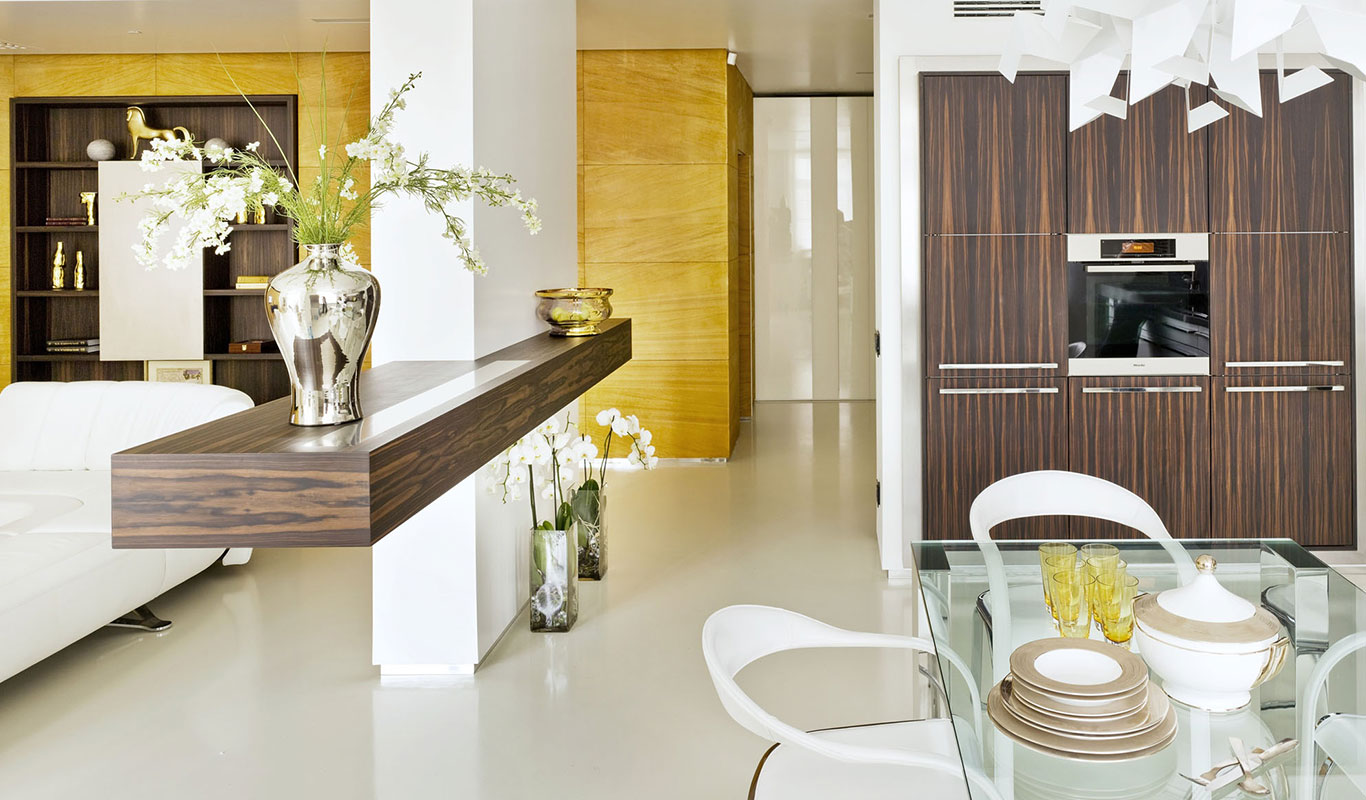 The authors designed a comfortable space for a family with two children: there's a combined kitchen-dining-living room for family gatherings, each child has their own room; there are many closets and a great utility room that combines a dressing room, a laundry and a storage room.
Since the owners were past clients, they gave the authors full creative freedom. The clients had no objection regarding the choice of the pure white color for the interior, a common trend in Europe, but rare in Russia.
"We convinced them that it is perfect: it expands the space, brings out other colors and makes other texture more visible to the eye," explained architect Alexandra Fedorova.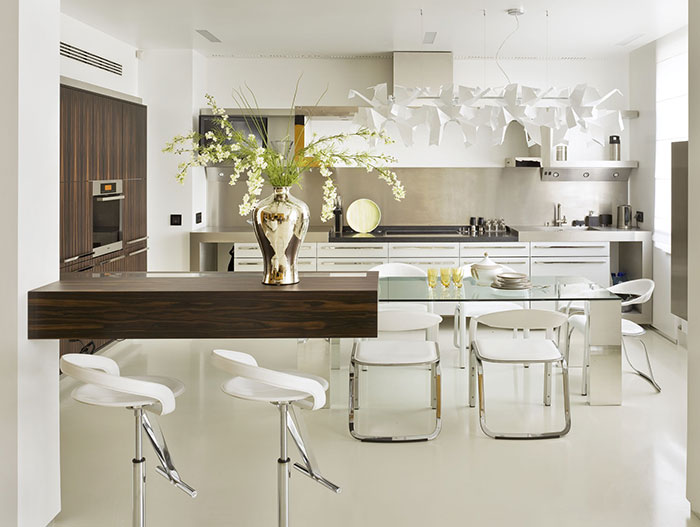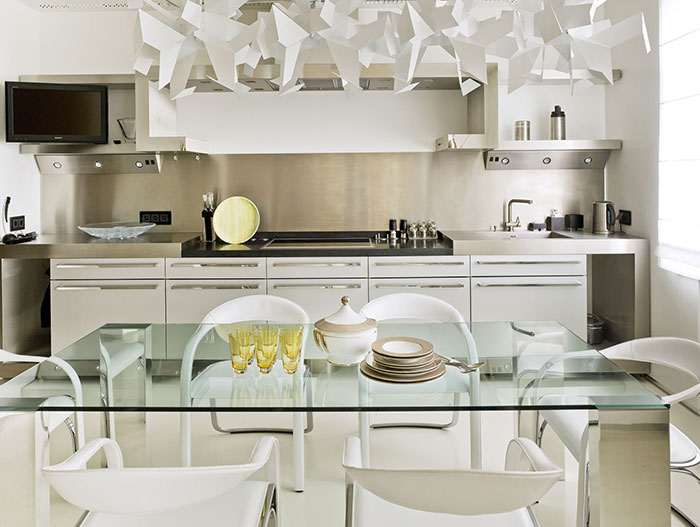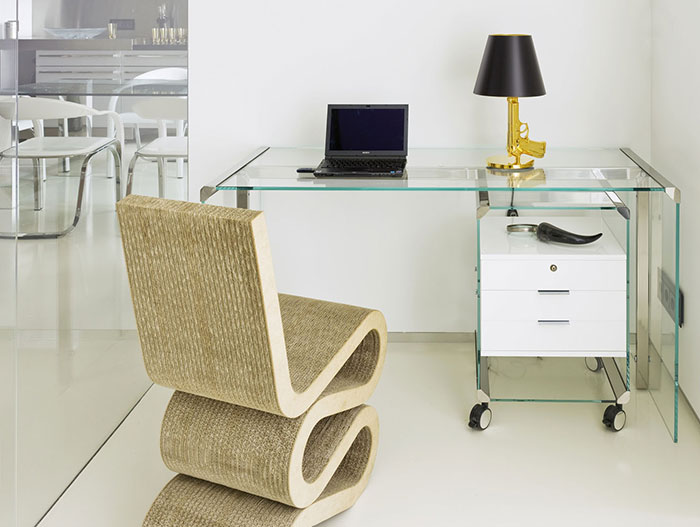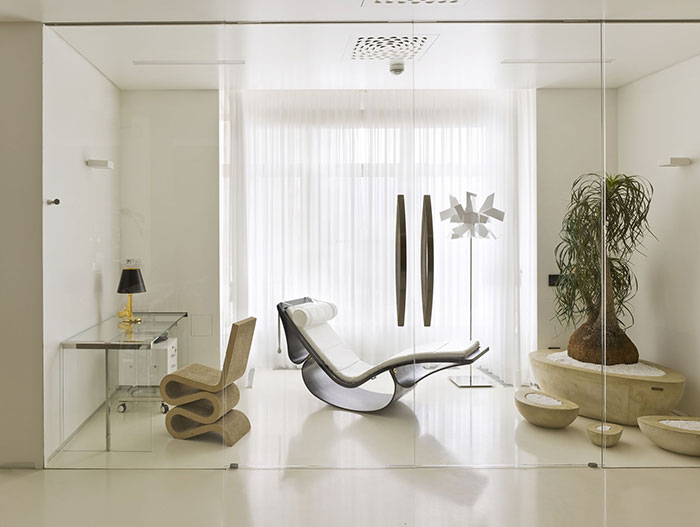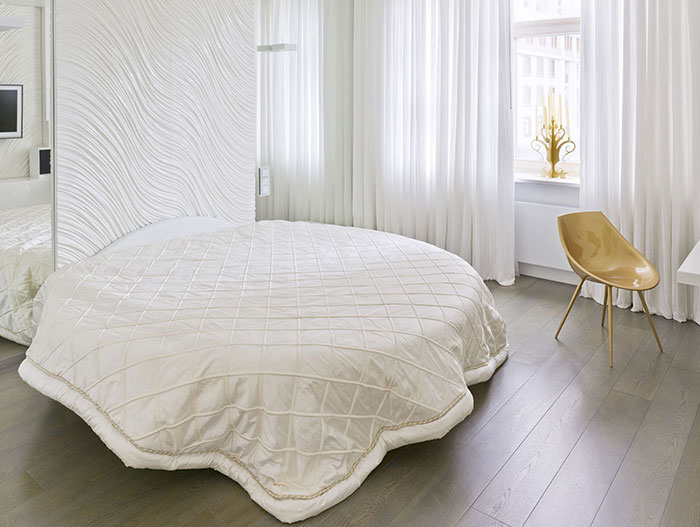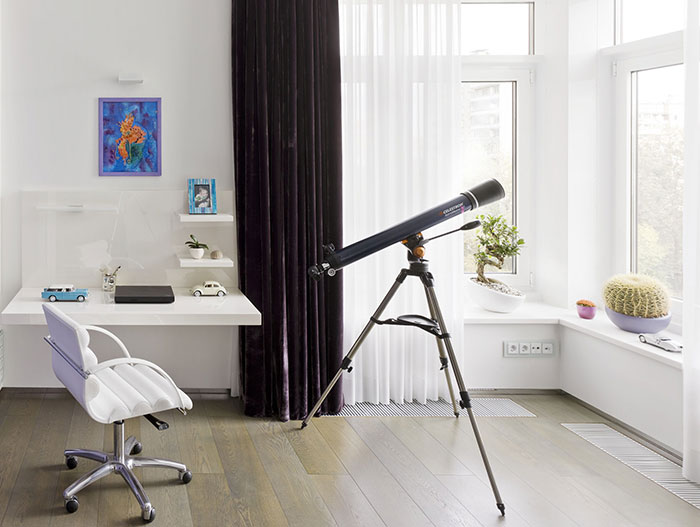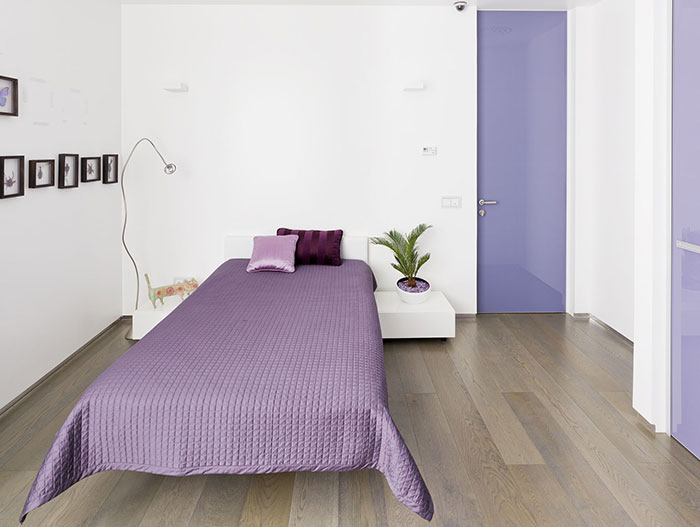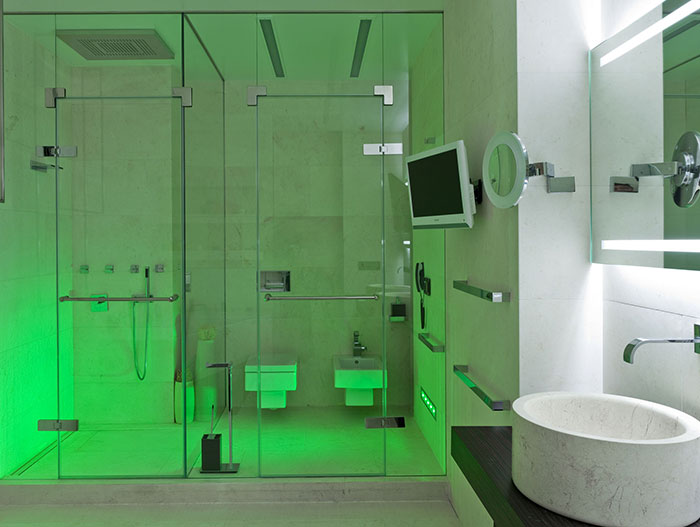 In minimalist interiors, where everything is logical and open, irrational elements are required. For the bedroom the architects came up with a floating bed solution.
Remarkably, the creative bed is covered with a bourgeois fur blanket and accompanied by a chair with a respectable capitonnage finish. Such contrasts are beneficial for the interior.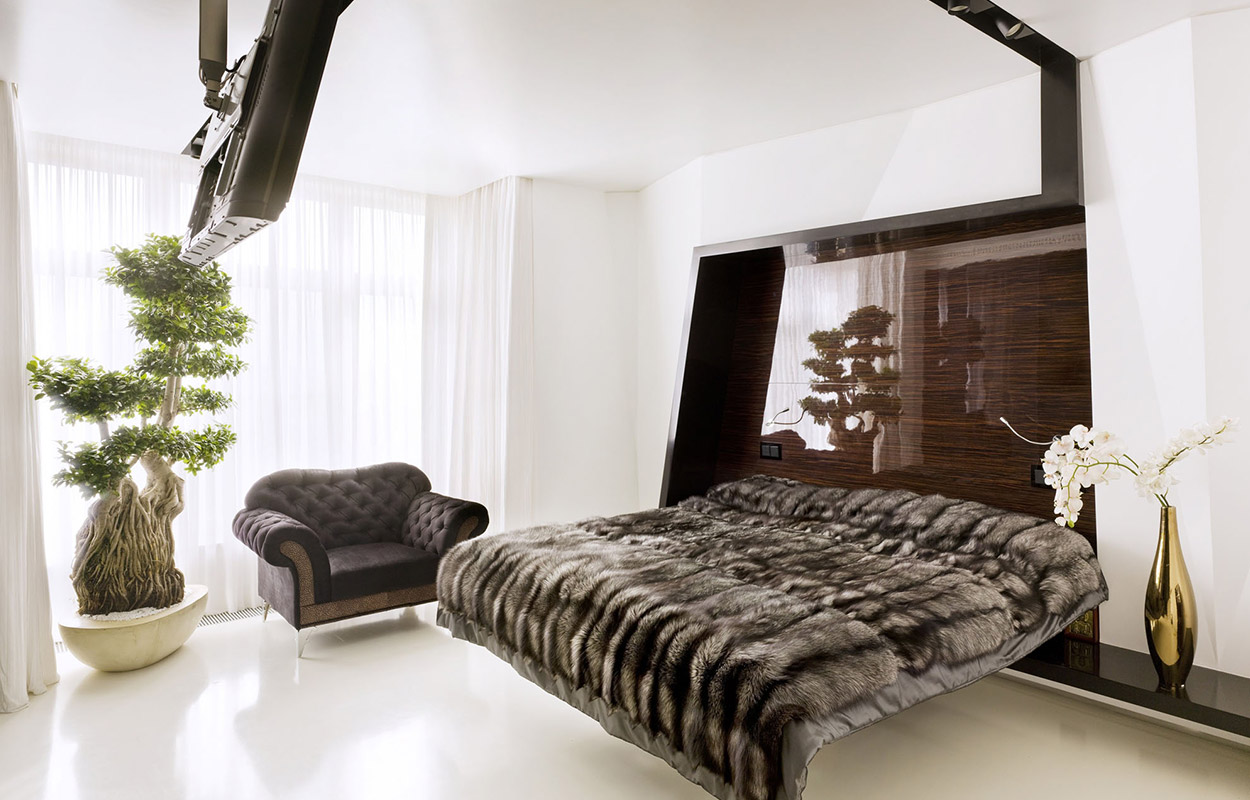 Architectural furniture 'grows' from the white walls. There are white curtains on the windows. Polymeric poured floors were used everywhere except the children's rooms. Three-meter high door panels with invisible hinges extend the room height. The insertion of stone and precious wood acquires a special value and meaning in this pure minimalism.
Blending modern interior design with functionality this luxurious Triumph Palace apartment in Moscow is a great place for a family with two children.
Photography courtesy of: Alexandra Fedorova