A modern house in Rio de Janeiro, Brazil
A young entrepreneur asked Studio Arthur Casas to fulfill his dream of a luxurious modern house in Rio de Janeiro, Brazil. The journey that ultimately led to the construction of the AL house was unfortunately not so smooth.
The triangular shaped site was surrounded by high walls that left the future owner quite skeptical about the real possibilities of reaching the splendid views towards Gavea Rock and the Atlantic. In order for him to exchange his cozy apartment for a luxurious modern house in São Conrado, the architecture needed to transform the apparent disadvantage of the steep terrain and the strong presence of the neighbors into the starting point of an exceptional project that lifts itself to reach the sea.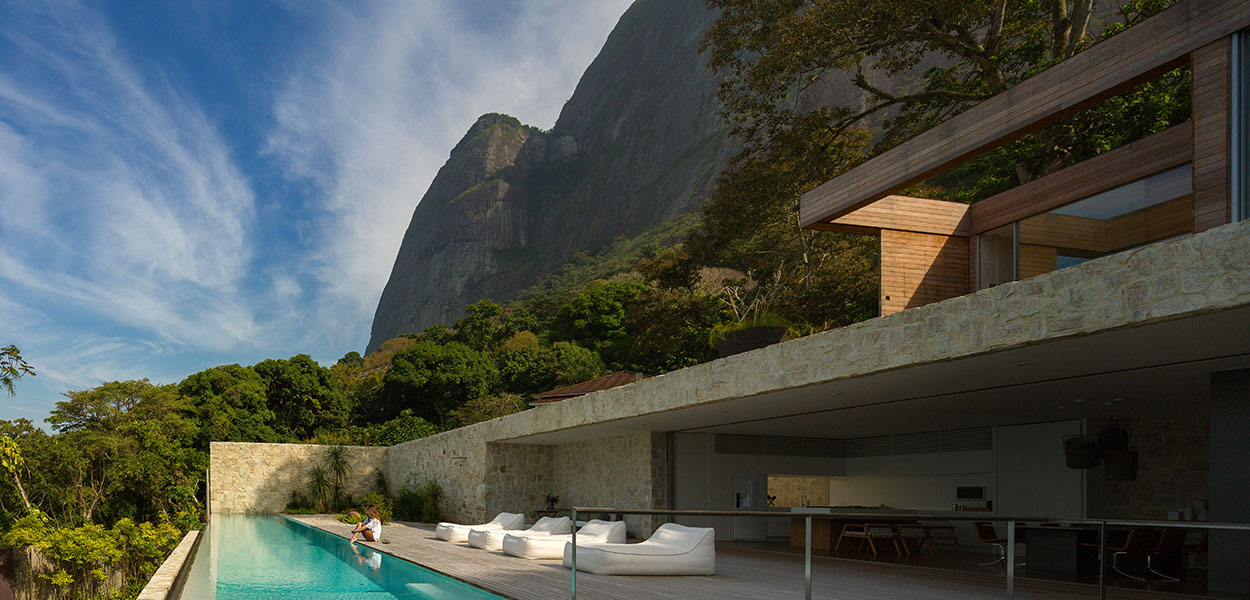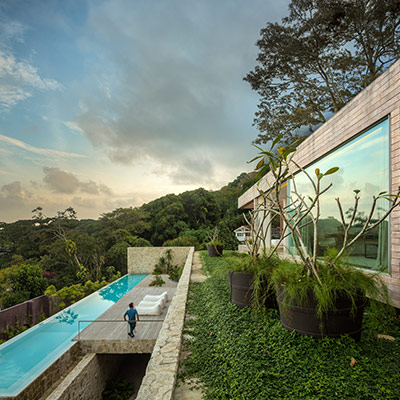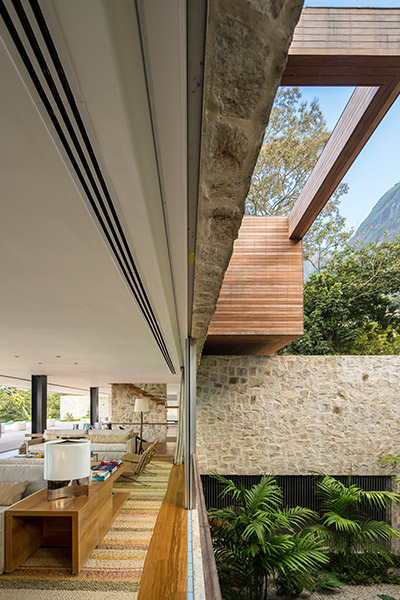 The solution was to raise the entrance, the living and recreational areas, and the swimming pool to the second storey, leaving the guest rooms and the utility room on the first storey, which is surrounded by a green garden.
The completed 5200 square foot AL house is arranged over three storeys to work with the slope of the landscape.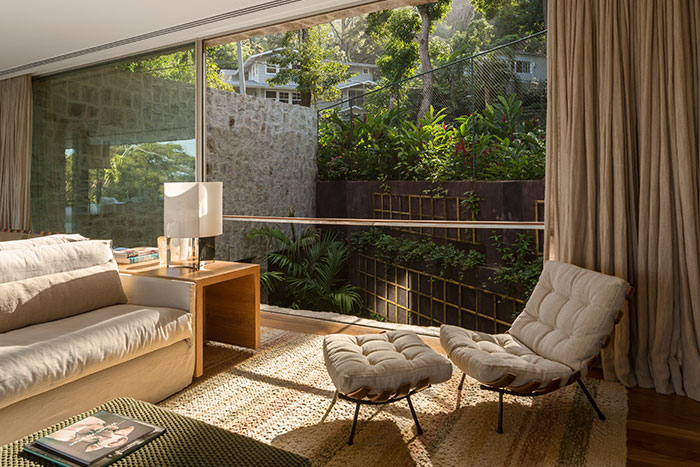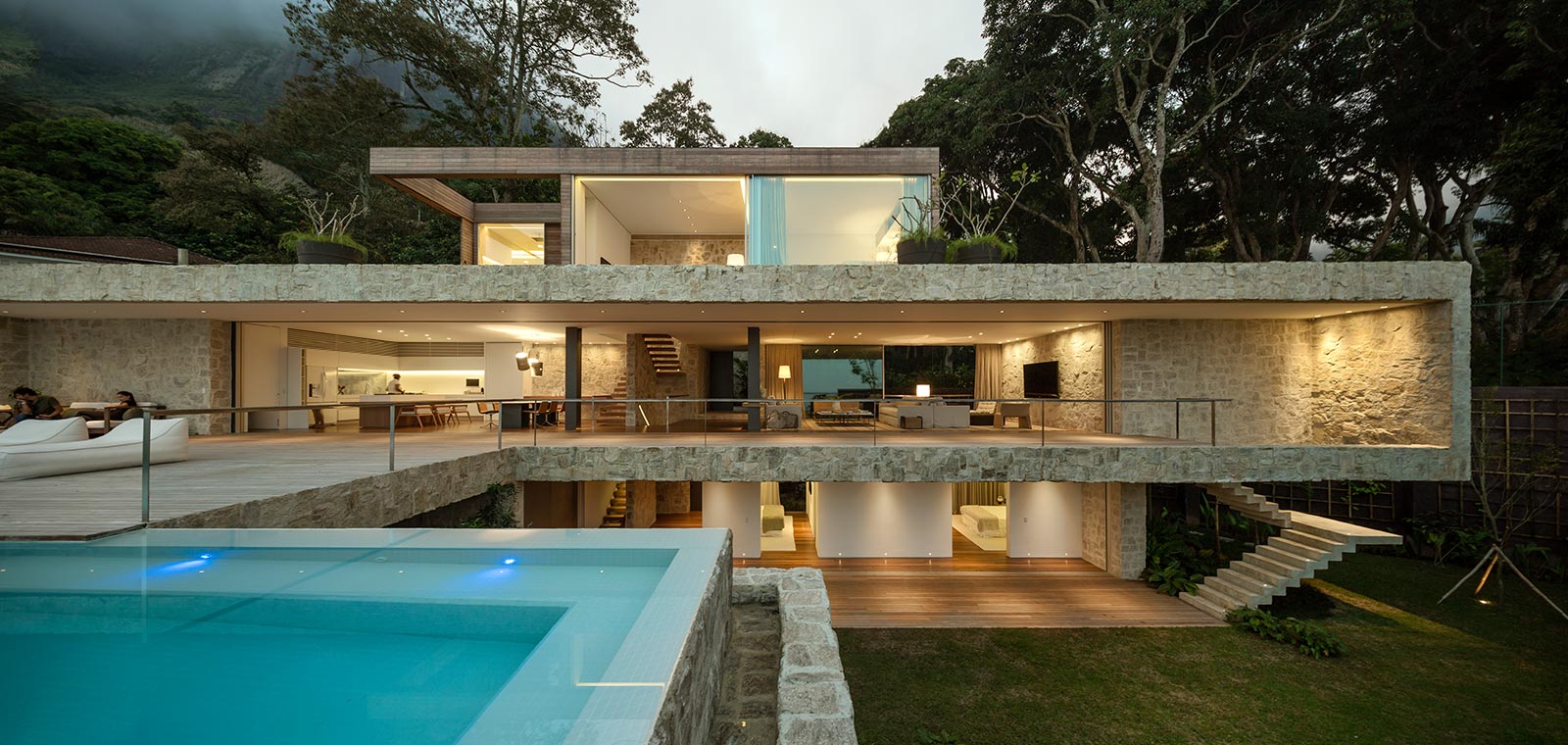 "The infinity pool is a separate volume, a necessary space that transits in between architecture and landscape, in front of the balcony limited by delicate metal railings that seem to disappear among the horizontal lines of the house."
The second storey accommodates the most social areas of the house, from a large living room and cinema space, to an open kitchen and 10-seater dining table. A wall of glazing fronts this open-plan space to take advantage of the stunning views, but the panels also slide open and disappear into the sidewalls to allow the living room to extend out to the terrace and swimming pool.
The second floor is a testament to Studio Arthur Casas experience in blending local with international styles. Since the architects were also responsible for furnishing the luxurious modern house, they chose a selection of Brazilian pieces and paired them with a handful of cozy furniture pieces from New York antique shops.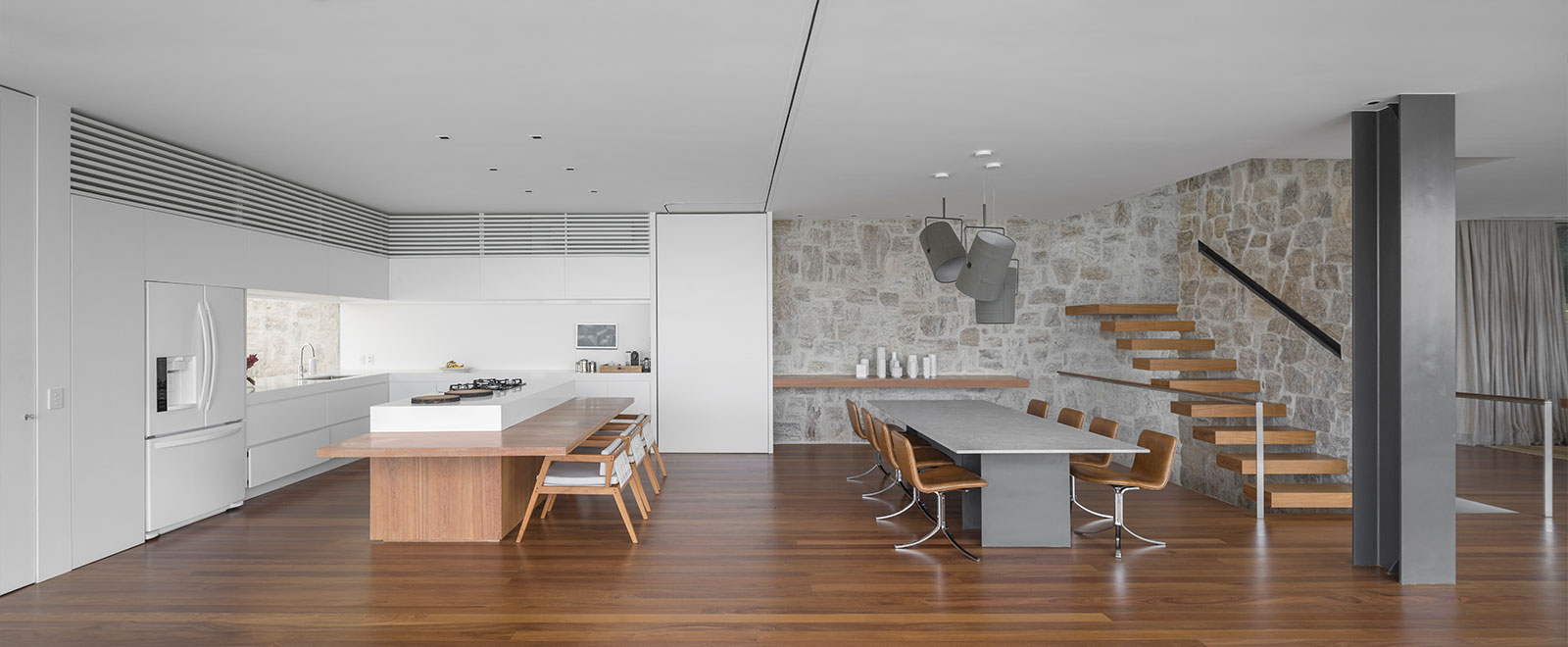 The third storey is almost a house in itself. It was conceived as a cabin to cater to the client's privacy needs. The level houses an office, a master bedroom, a closet and a bathroom with a spa.
The millwork sculpts and distributes the space on different levels, with the working area oriented towards the sea and the generous windows bringing the Atlantic within this private apartment.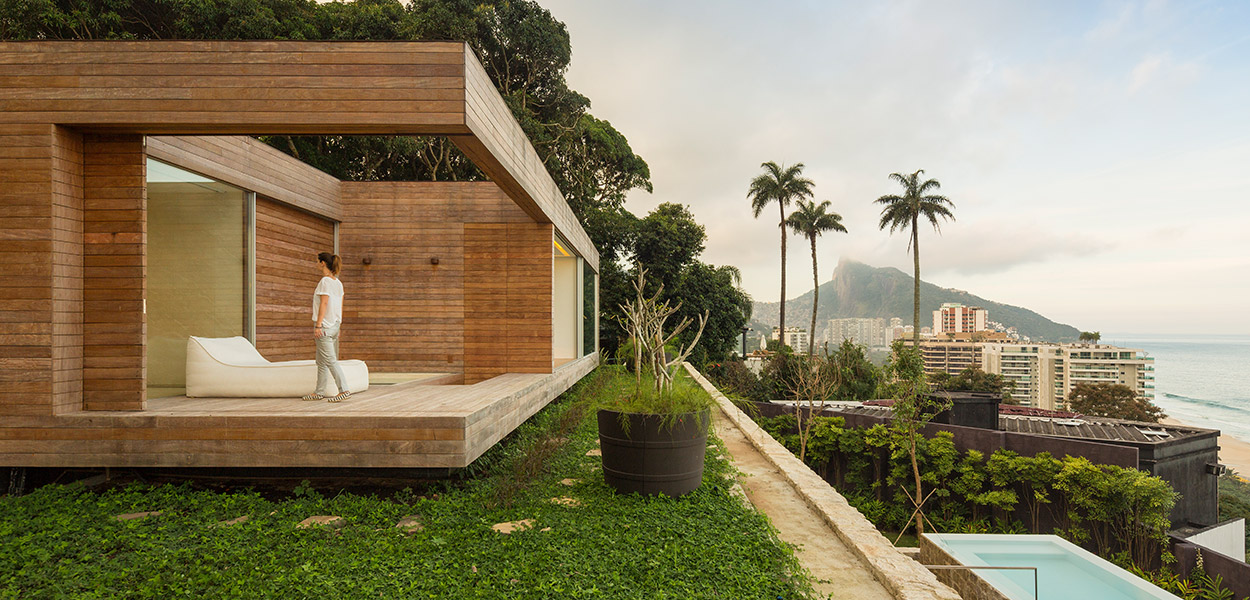 AL House results from the balance between a challenging site and the simplicity of the client's desire to host friends and share with them the beauties of Rio de Janeiro.
Photography courtesy of: Fernando Guerra