Sleek desert house by Ibarra Rosano Design Architects
Designed as 3 distinct and separate volumes, Levin Residence by Ibarra Rosano Design Architects captures the spectacular natural views of Arizona, USA.
The site slopes toward the west into a wash and is split by a smaller tributary valley, splitting the buildable area in half. The solution was to leave the cars behind and link the parking area to the main house by a bridge.
Upon arrival the owners and their guests experience a cantilevered walk that allows rainwater and wildlife to flow beneath it.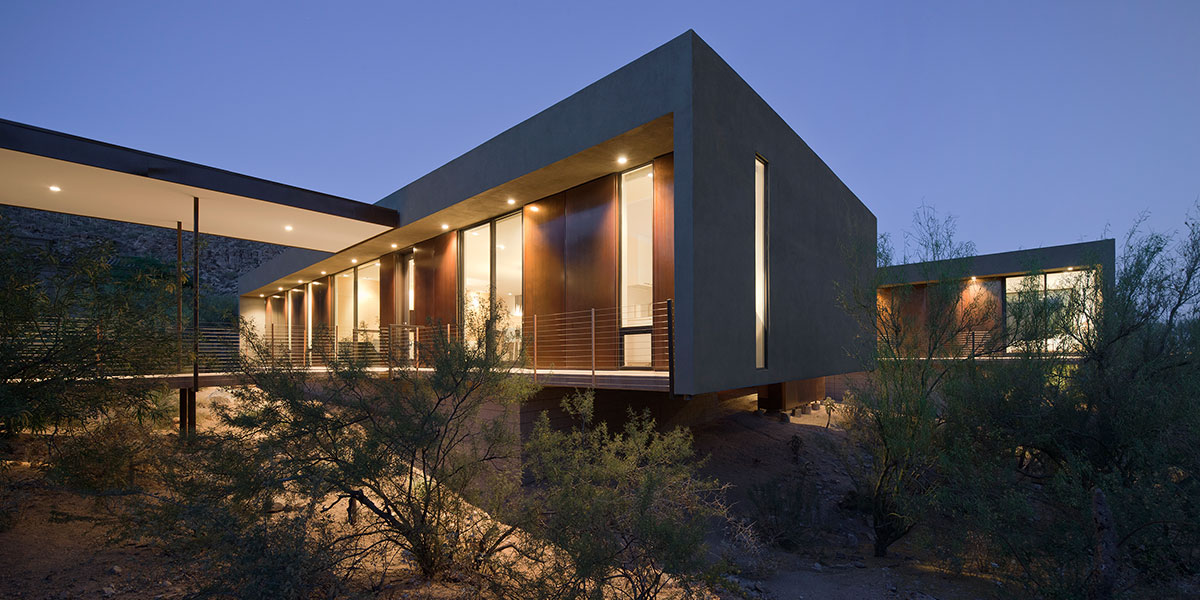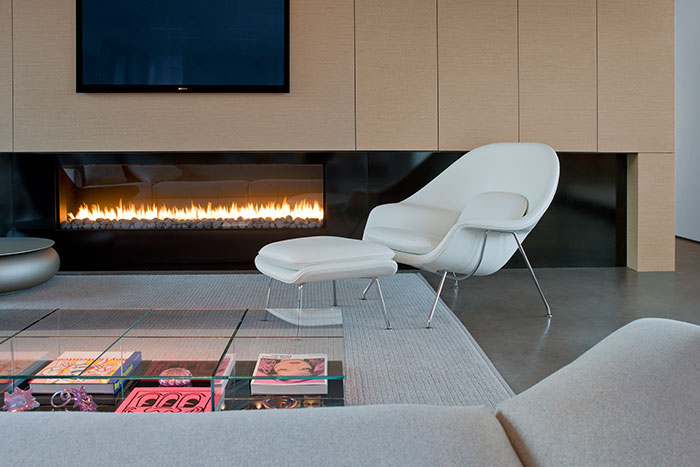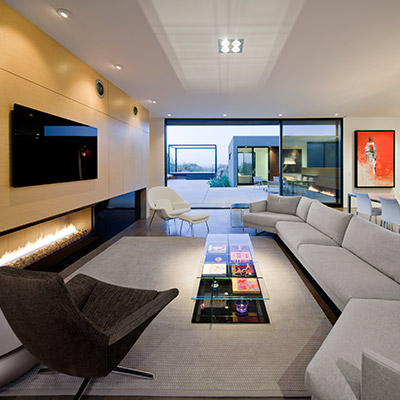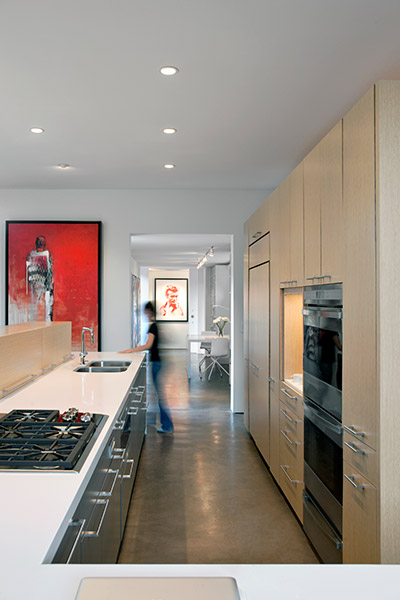 Smart design
Breaking the desert house into smaller pavilions – the main living wing and the guest wing – allows it to function as a smaller one when guests are away, saving energy. This strategy also allows both pavilions to open to the north and south, providing cross ventilation and transparency through the house.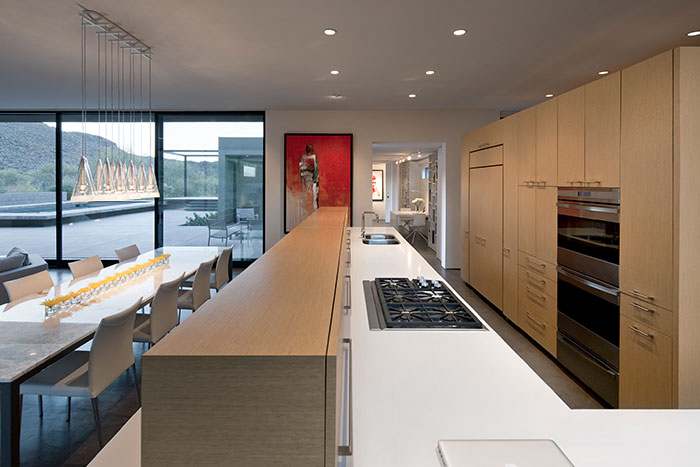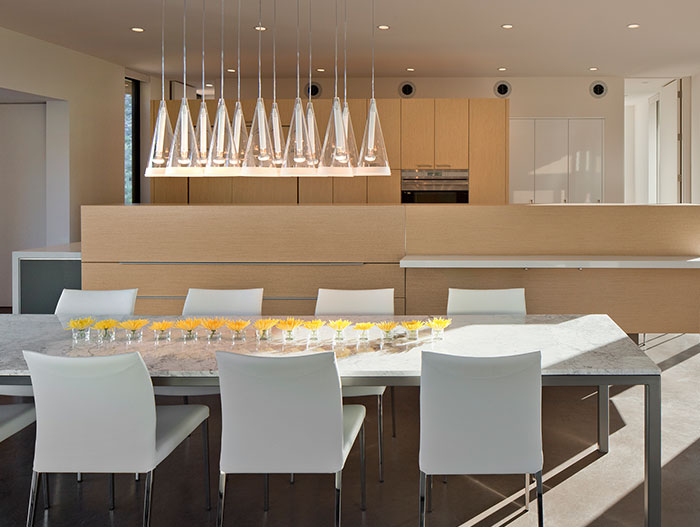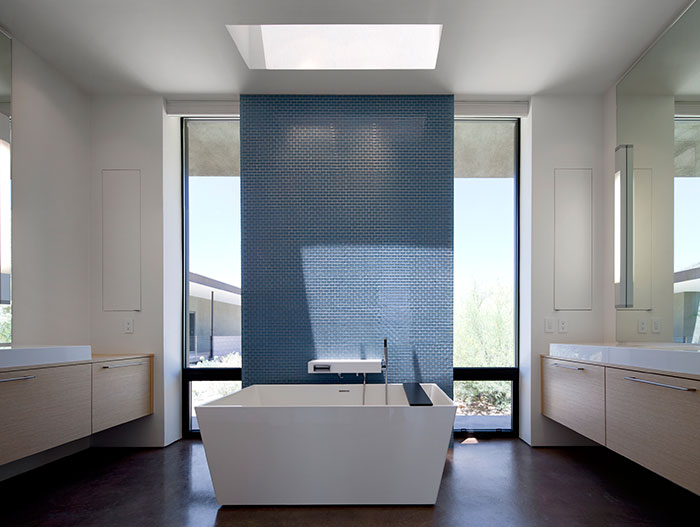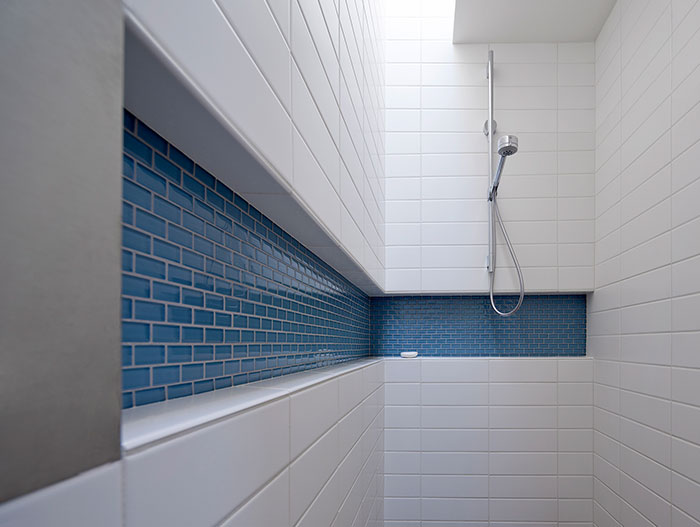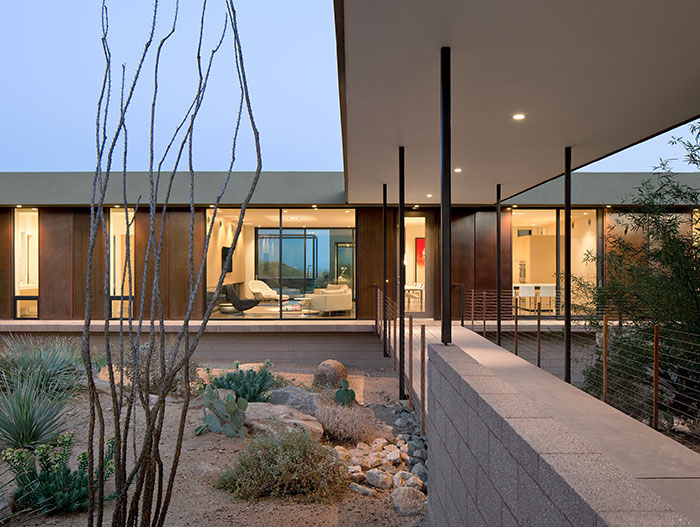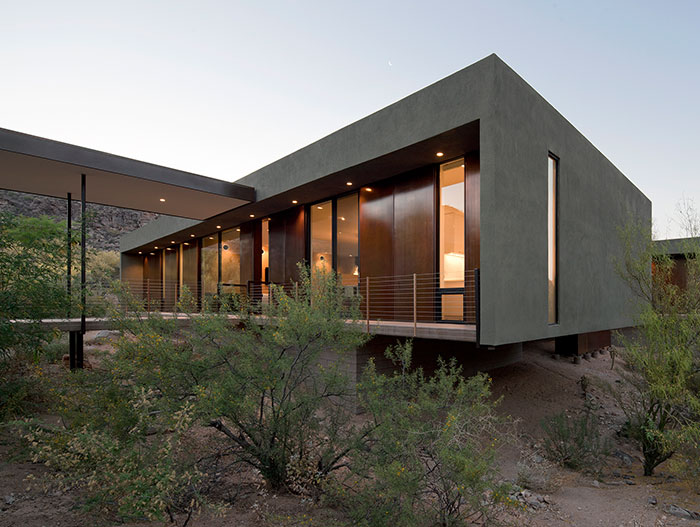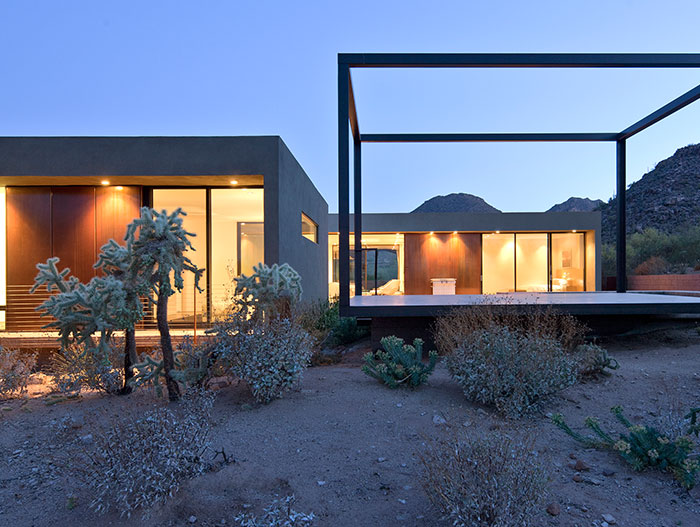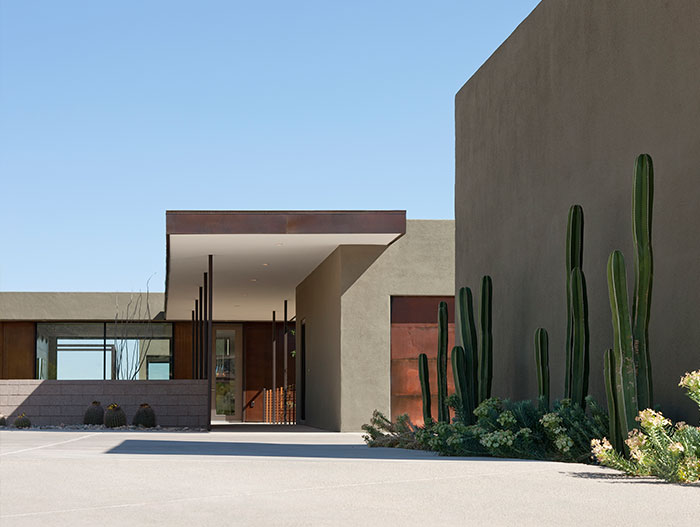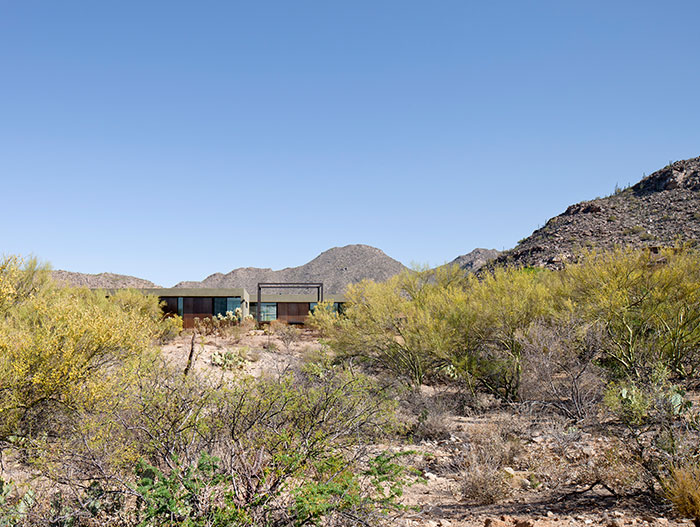 Splitting the desert house also creates an exterior living space, with views to the mountains to the east and city lights to the south. The library that bridges between the two pavilions shelters the outdoor room from the harsh western sun and future houses on the west, while still allowing a view of the near mountains that backdrop the fireplace wall.
The tubular forms help to crop the omnipresent desert landscape into more intelligible vignettes much like a photographer's square, celebrating the natural setting and view of the city lights the owners did not even realize they had.
Photography by: Bill Timmerman