Kohler's Stillness Infinity Experience Bath creates a spa-like experience at home
Kohler has been expanding its presence in the smart home space since 2018, and the kitchen and bath products manufacturer introduced several new products at CES this year, including its Stillness Bath, a tech-enhanced tub inspired by Japanese forest bathing.
According to the company, the Stillness Bath is designed to create an immersive experience to help "relax the mind, soothe the body, and renew the spirit."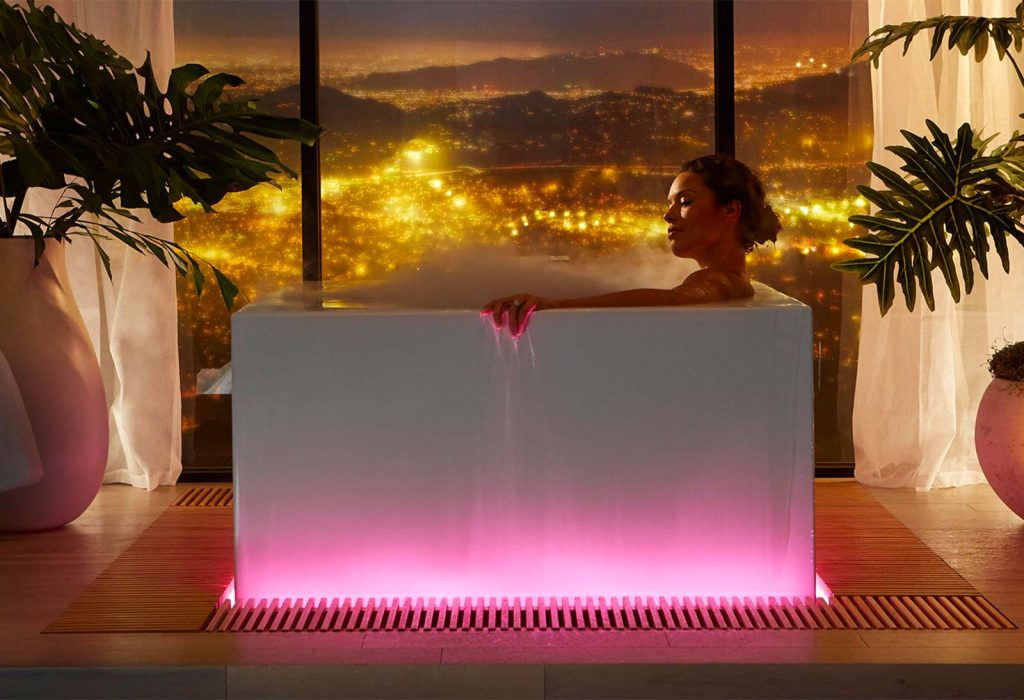 The new release features a ceramic bathtub, surrounded by a Hinoki wood moat. In the fully-loaded Infinity Experience model, water fills from the bottom of the bath and overflows into the wood moat, creating a soothing sound. Full spectrum lighting surrounds the bath, creating a chromatherapy experience. You can even choose to envelop the surface of the bath with a fog and add essential oils for aromatherapy.
The entire tub can be controlled through the Kohler Konnect app.
It should come as no surprise that this smart bath has a high price tag. The Stillness Bath will be available for purchase this year in configurations ranging from $6,198 to $15,998. You can sign up to be notified of its release on Kohler's website.
Aside from the smart bathtub, Kohler also unveiled at CES 2021 the Innate Intelligent Toilet and a touchless bathroom faucet. Innate includes a heated seat, auto open and close, intuitive remote, and personal bidet functionality. The touchless bathroom faucet offers hands-free activation for washing hands, brushing teeth, and other daily tasks.
Photography courtesy of Kohler