A color coded chopping board set that promises to keep your kitchen organized and cross-contamination free
We've said it before and we'll say it again : modern kitchen utensils are becoming eco-friendlier and more focused on health issues. The Joseph Joseph Index 100 color coded chopping board set is conceived to tackle the problem of cross contamination. The Joseph Joseph Index 100 cooking board set features index-style tabs with brushed metal-style finish and is illustrated with icons indicating which food type it should be used for raw meat, vegetables, fish and cooked food.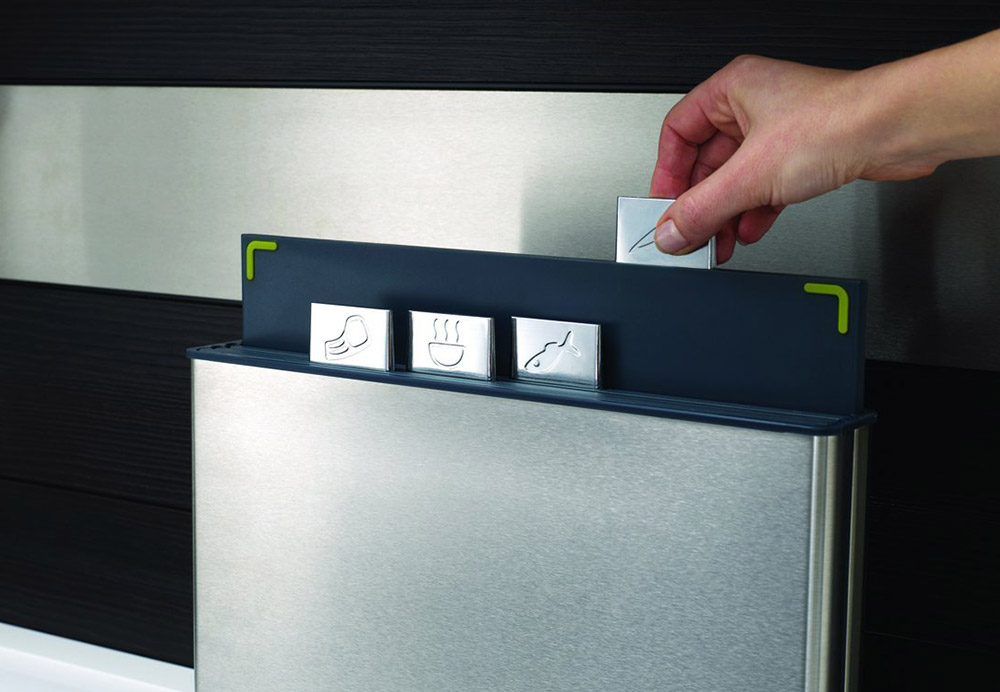 If you forget to check the illustration presented on the board's tab, a series of color coded non-slip feet on both sides to remind you what food type each board is for: blue for fish, red for raw meat, white for cooked food and green for vegetables.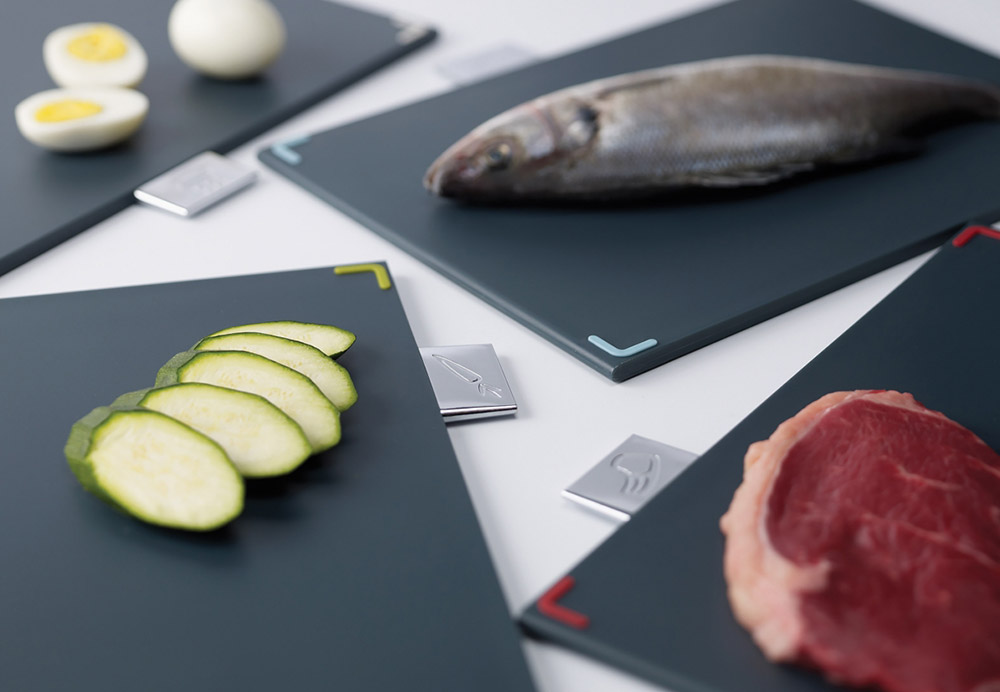 It's important to try and keep your 'raw meat' cutting board for just that – even if you scrub the boards well, it's very easy to contaminate cooked food with the bacteria in raw meat that is generally destroyed when you cook.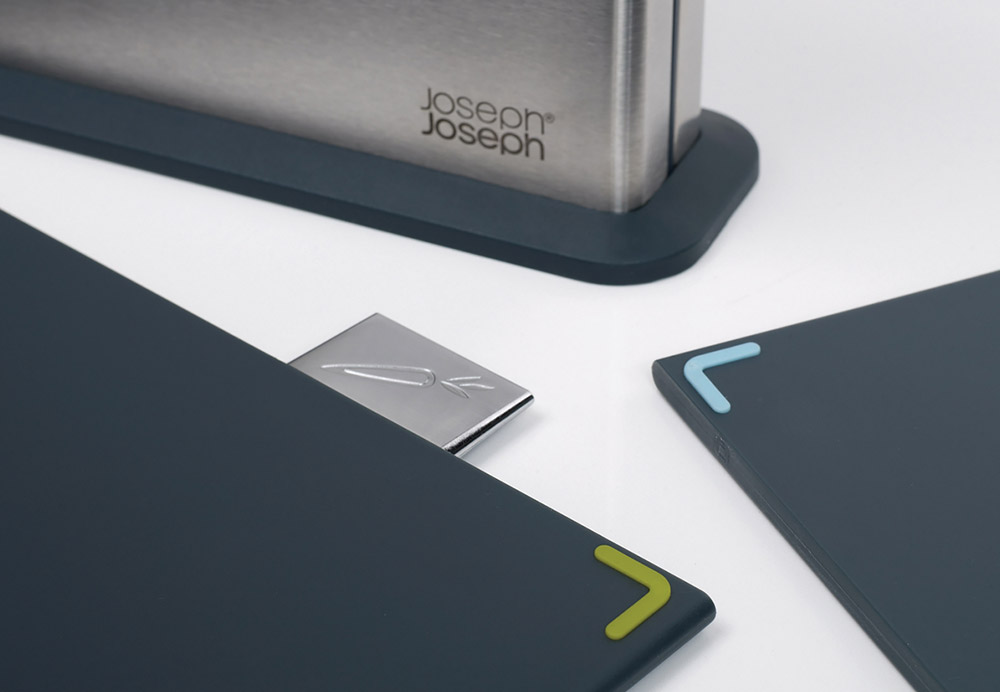 The storage case of the Joseph Joseph Index 100 chopping board set is newly revamped in stainless steel giving the product a stylish look, a great fit in any kitchen. The storage case is also equipped with a non-slip base to secure it in place when using it in the kitchen. If you are interested in
purchasing the Joseph Joseph Index 100 chopping board set
, the product is currently available on
Amazon
for $68.99.
Photography courtesy of Joseph Joseph