Hyde LED wall panels look amazing and open up an array of opportunities for smart home owners and architects
Designer Danny Venlet has worked together with Kovr to rethink traditional lighting systems. Their solution is Hyde, an all-in-one solution that blends high-quality panels with a fully integrated LED lighting system.
Designed and assembled in Belgium, the product's LED lights are embedded within 12 mm thick decorative wall panels for a seamless lighting. Hyde combines architectural elements and light in an invisible way where light seems to appear out of nowhere.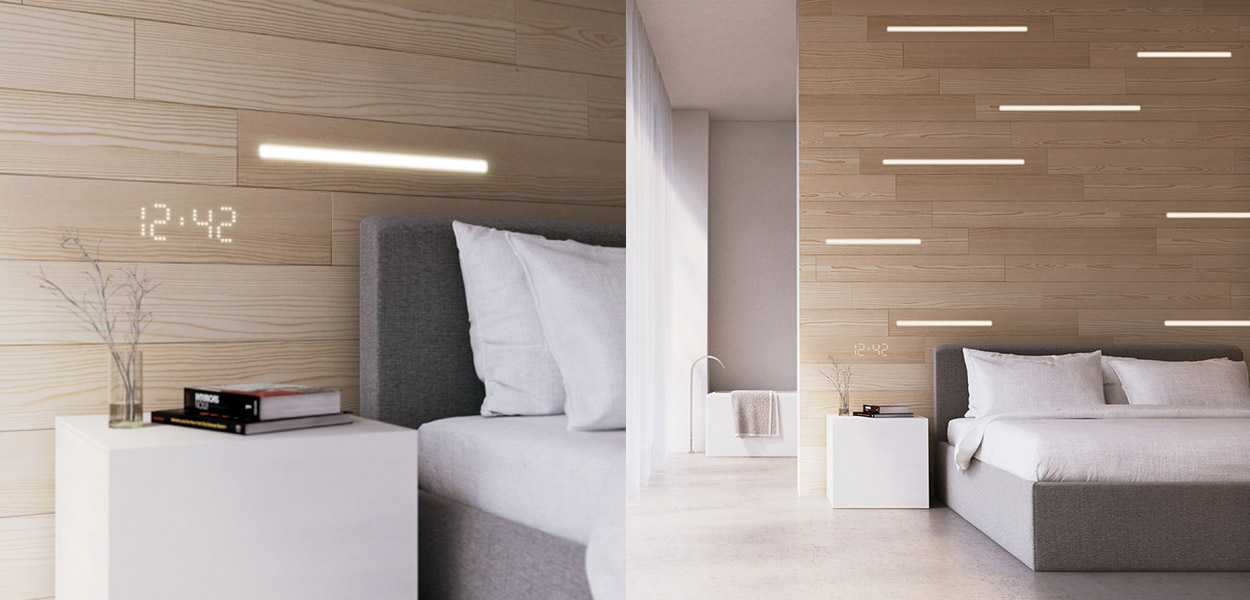 The smartphone-controlled LED wall panels are available in three materials: raw concrete, white marble and yellow pine, with multiple sizes and patterns.
According to its creators, Hyde is fully customizable and can be programed with specific light intensity, giving users a unique experience.
A compatible mobile app offers better control over the interior lighting. Easy mounting and dismounting of the panels is another significant feature that makes it stand out in the arena of contemporary lighting.
As far as practical applications, Hyde is geared towards both commercial and personal customers, and we just can't wait to see the system integrated into one the homes featured here on 10 Stunning Homes.
Photography courtesy of Kovr