Beautiful Bauhaus villa by Stephan Maria Lang
Located in a Munich residential area, this beautiful Bauhaus villa designed by Stephan Maria Lang is the home of a young family.
The general idea behind the project was to establish an L-shaped villa with a striking exterior which meets the standards of a German low-energy house.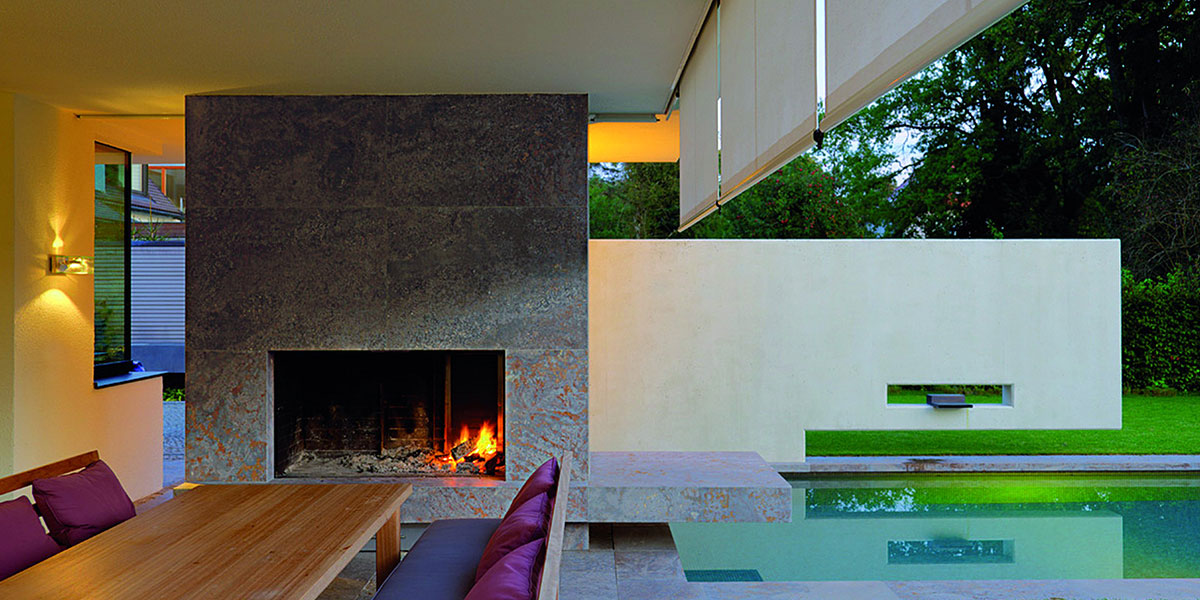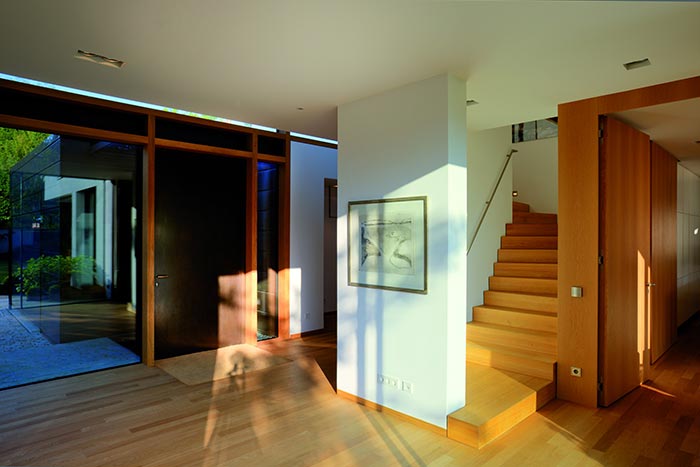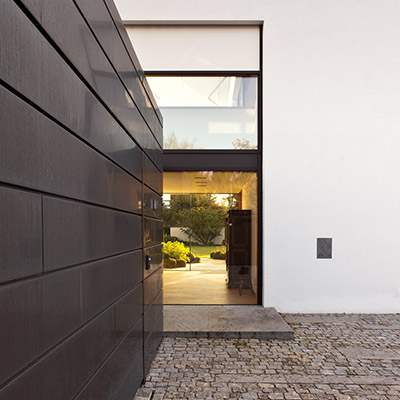 "A copper clad garage laid in front forms a protected driveway-space and one great opening marks the needle ear to the very private garden and living space behind the wall. A spatial continuum connected to nature by large sliding doors and a weather protected veranda facing a 15 Meter long work out pool which is used almost all year thanks to an efficient energy saving concept," explained the architect.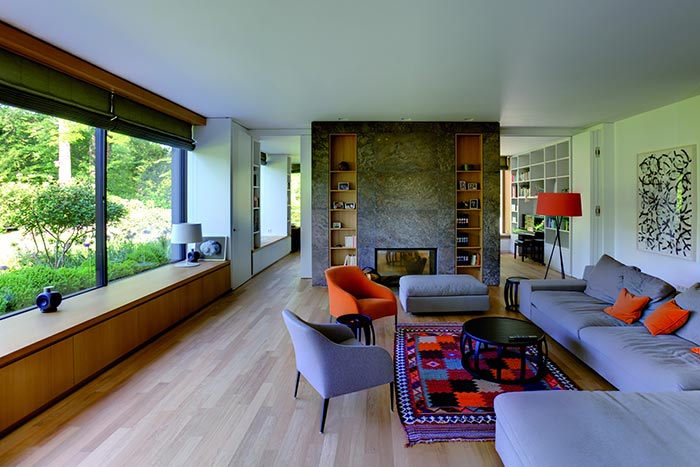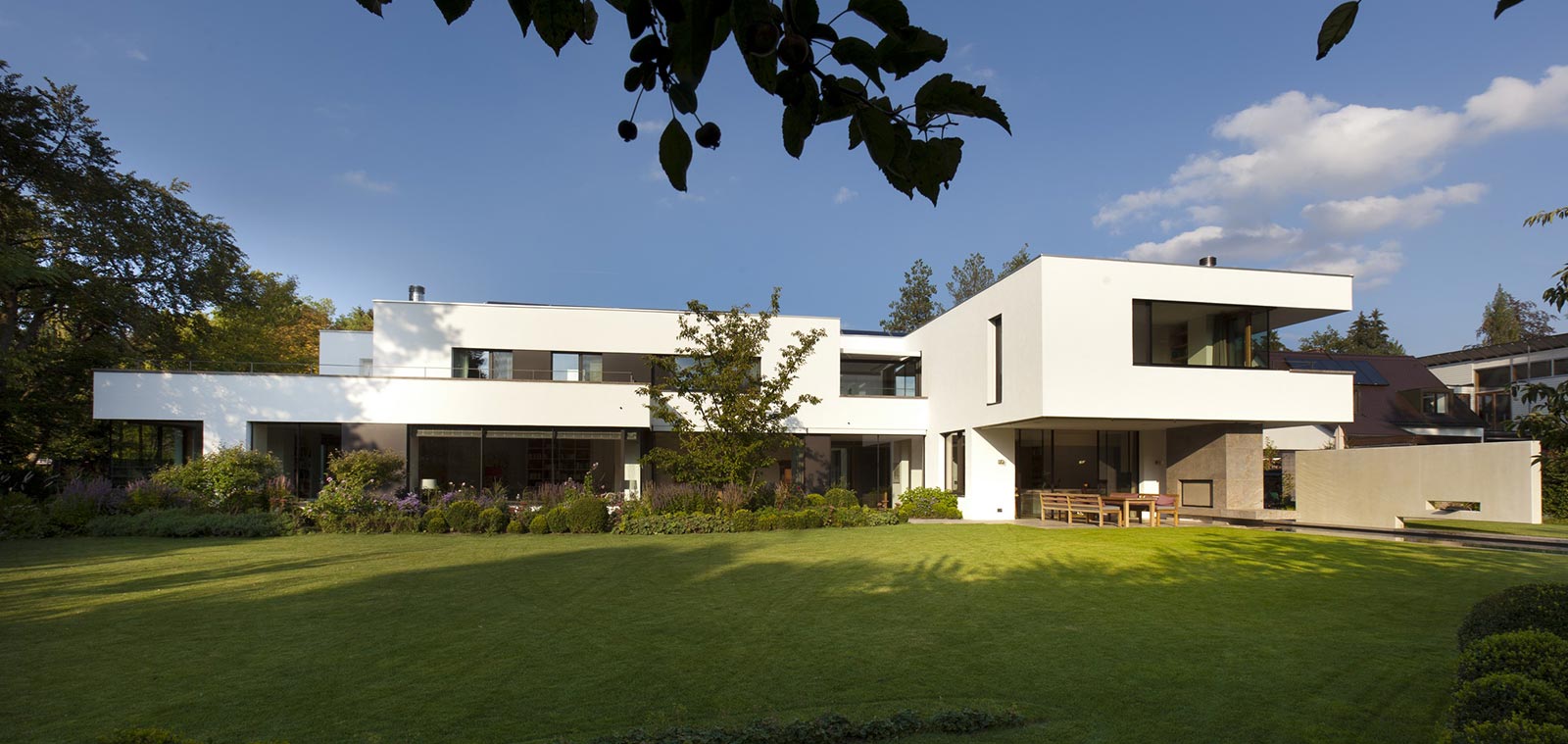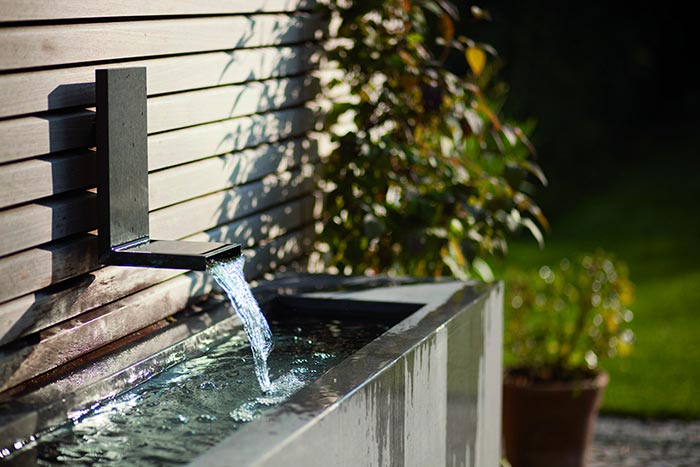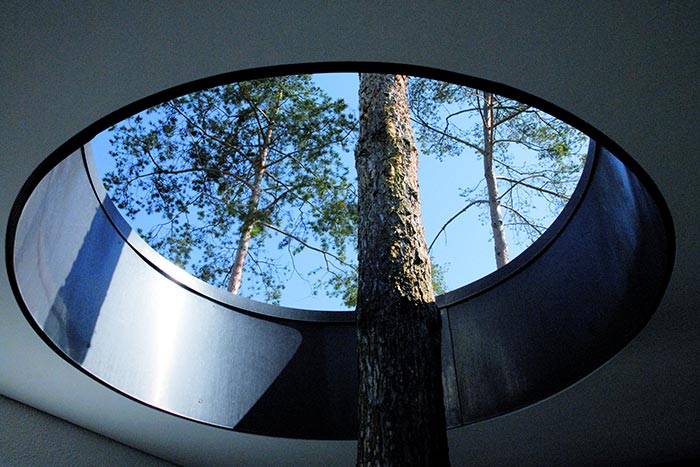 Built around the idea of energy efficiency, the home features concrete core cooling-heating, sun collectors, thermal heat pump and controlled air ventilation.
The natural materials, such as oiled natural oak and dark shell limestone in contrast to white plastered walls, give the house the atmosphere of a classic Bauhaus villa.
Photography by: Hans Kreye