A complete remodel of a mid-century modern house in the Hollywood Hills
In 2011, Whipple Russell Architects were asked to remodel a mid-century modern home on the renowned Bird Streets in the Hollywood Hills. Built in 1962, the Californian home had never been remodeled or updated.
The client desired a bold, personally satisfying house, conducive to entertaining Hollywood style, but also required excellent resale potential, as his intent was to sell within two years. He achieved this goal sooner than he might have thought as "Friends" and "Mr.Sunshine" star Matthew Perry, purchased the remodeled home in August 2011.
The brief called for a residence that maximized the stunning views of the Sunset Strip while combining a modern aesthetic with an inventive and vibrant use of textures, colors and materials.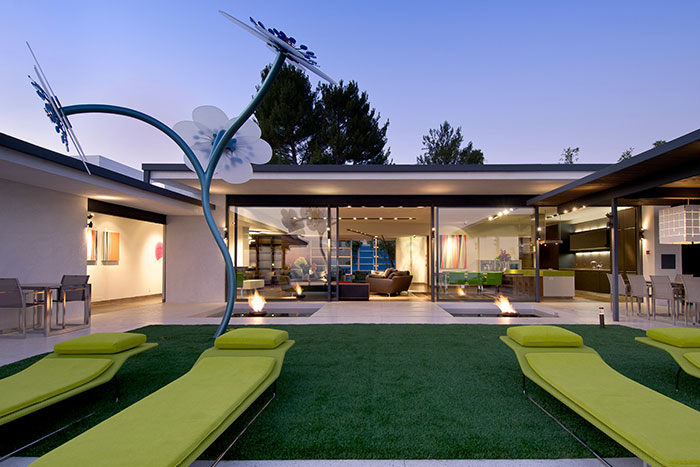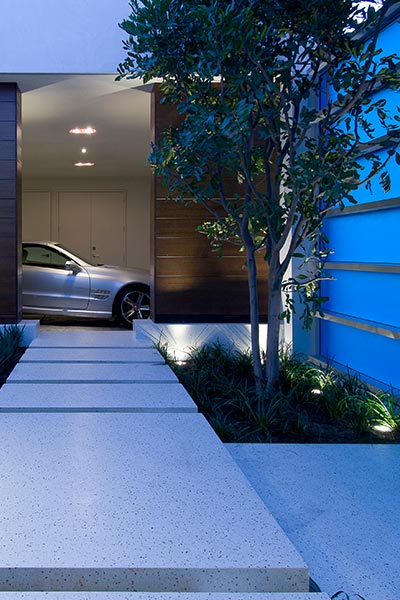 "The challenge was to create indoor and outdoor living experiences that retained unobstructed views to the horizon line and sky. Our intent was to preserve the integrity of a mid-century classic while rejuvenating the structure with our contemporary uses of color, wood, light and water"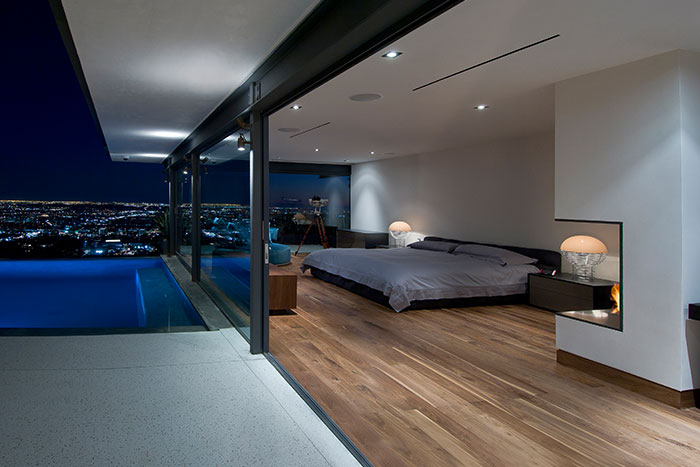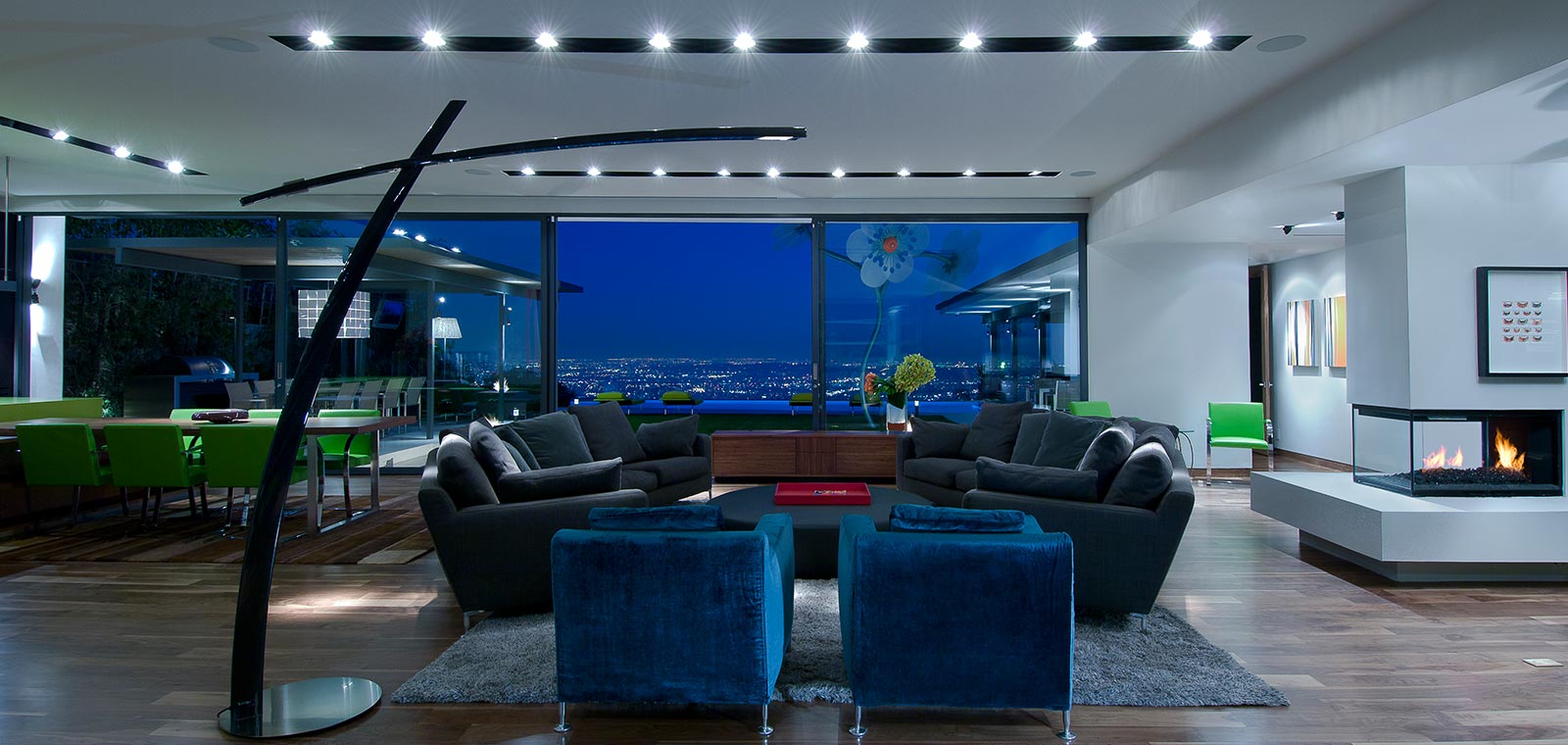 The only spaces not in the original footprint are the master bedroom, which floats out at the edge of the property, and the home theater that is tucked in beneath it.
Massive cozy sofas, accented green color dining tables, extended tables, big wooden enjoyment consoles, and cabinets are used in variance.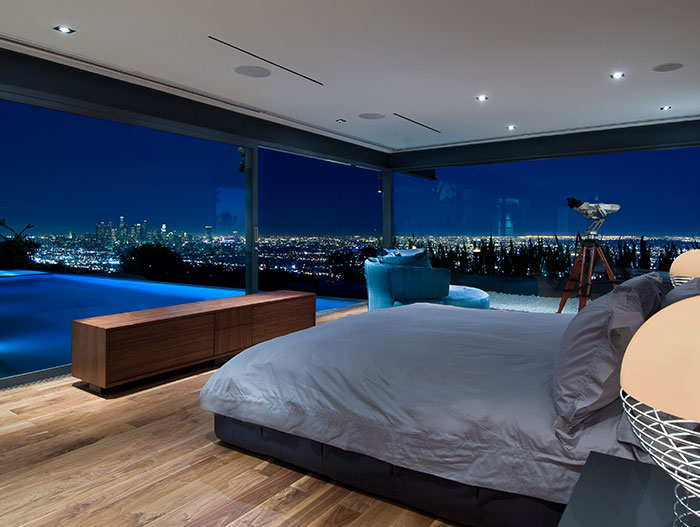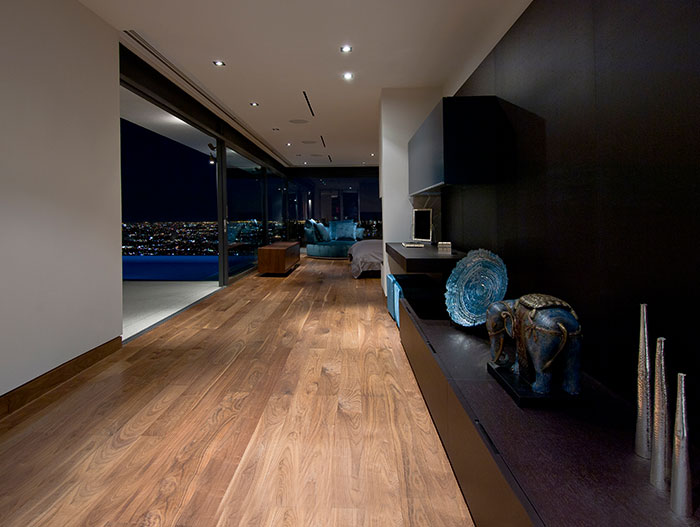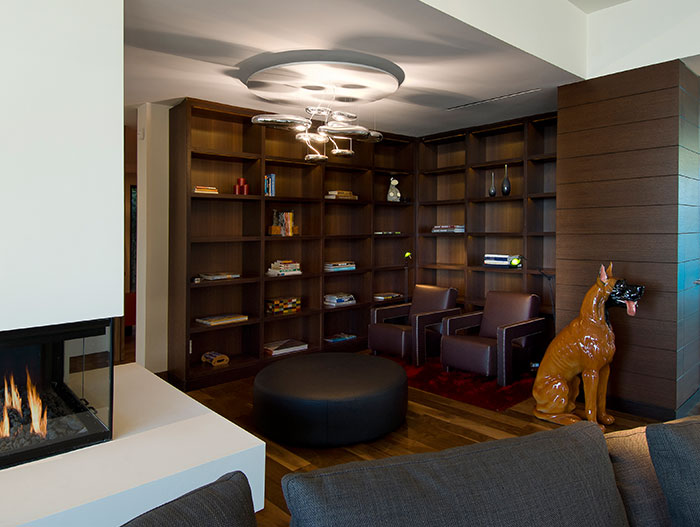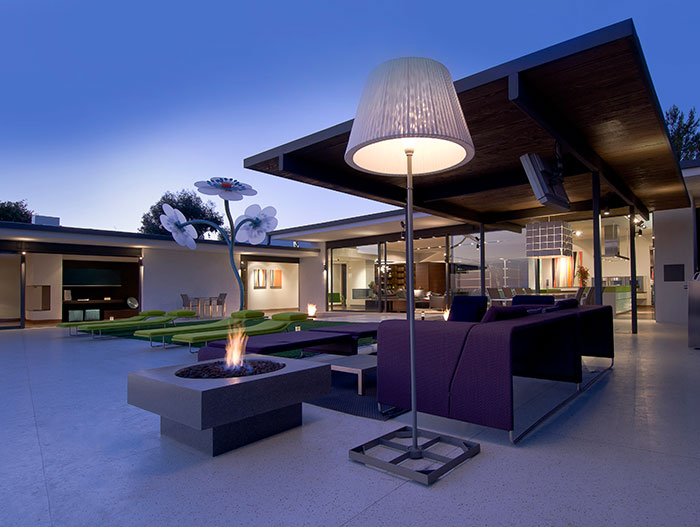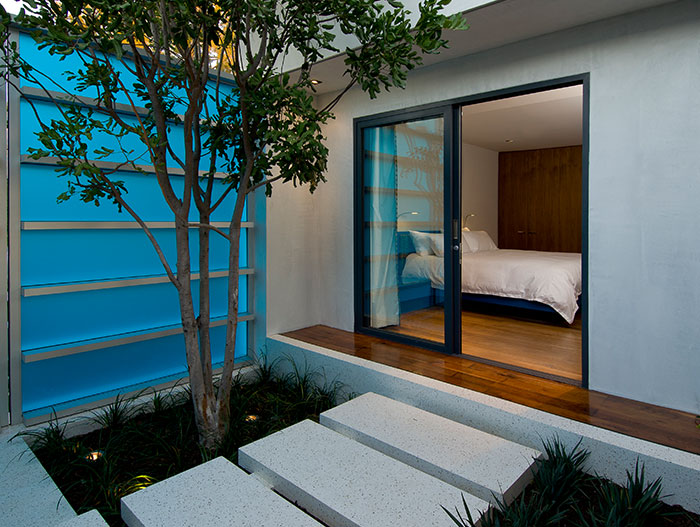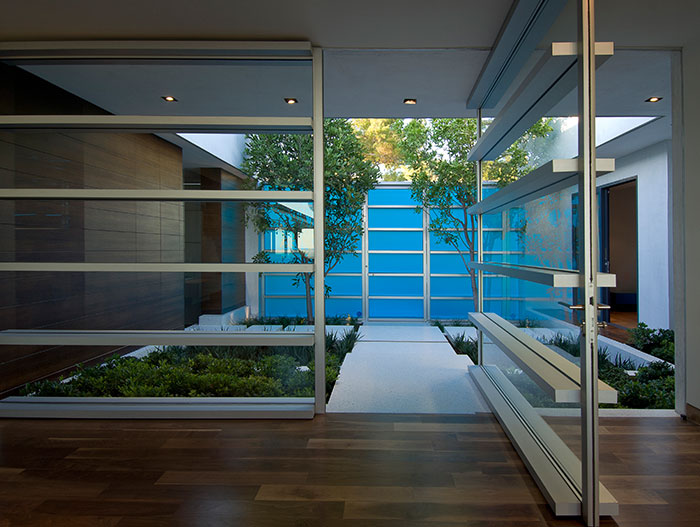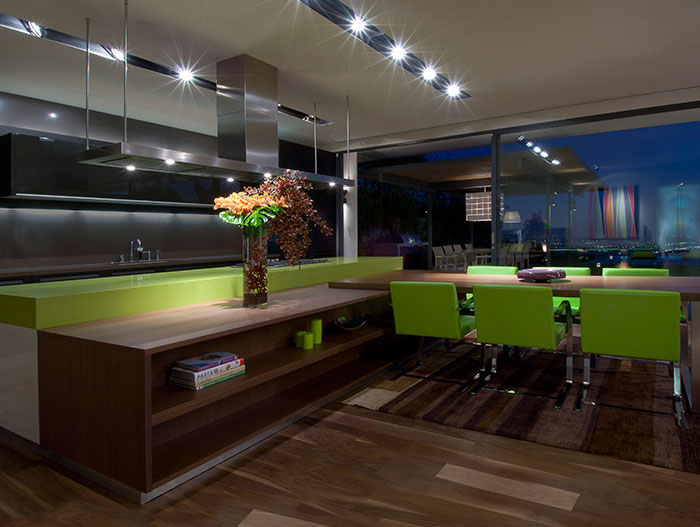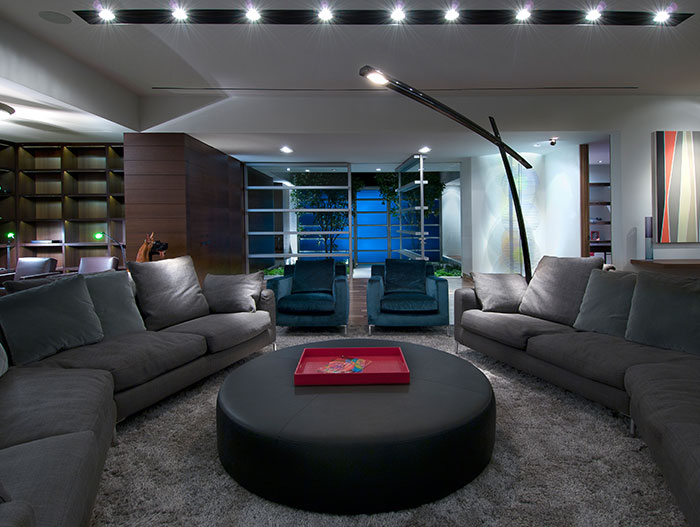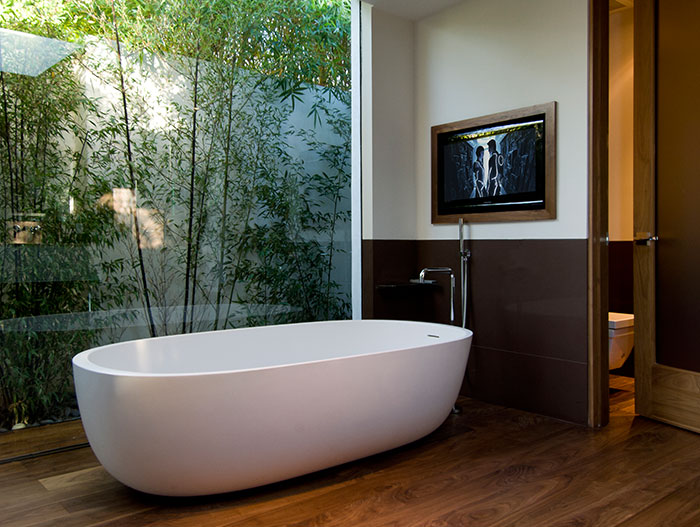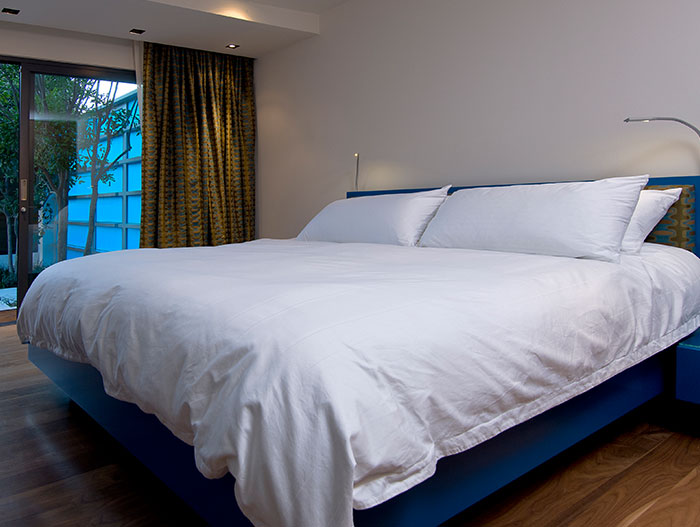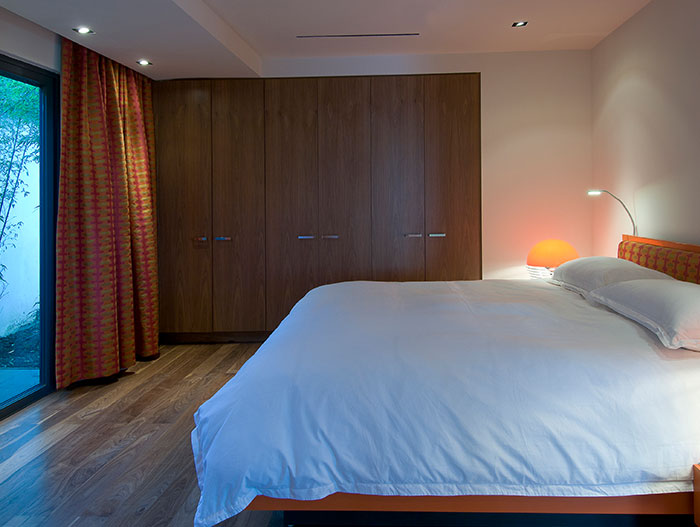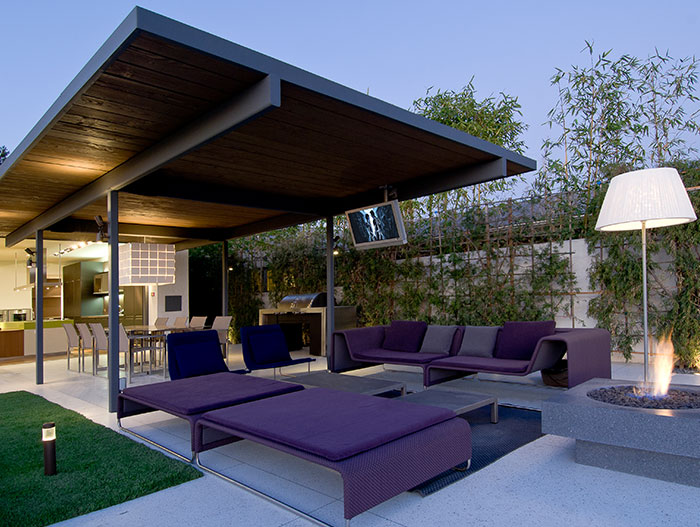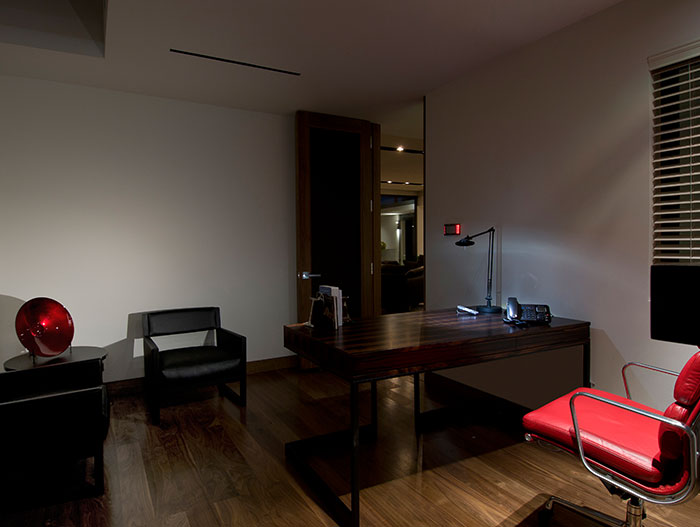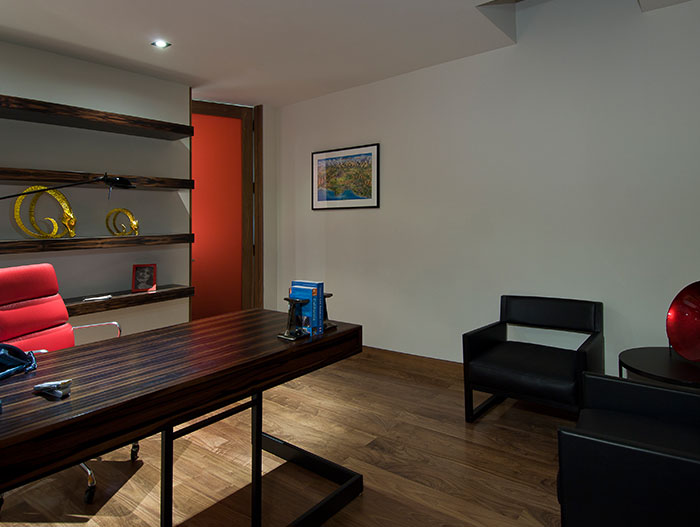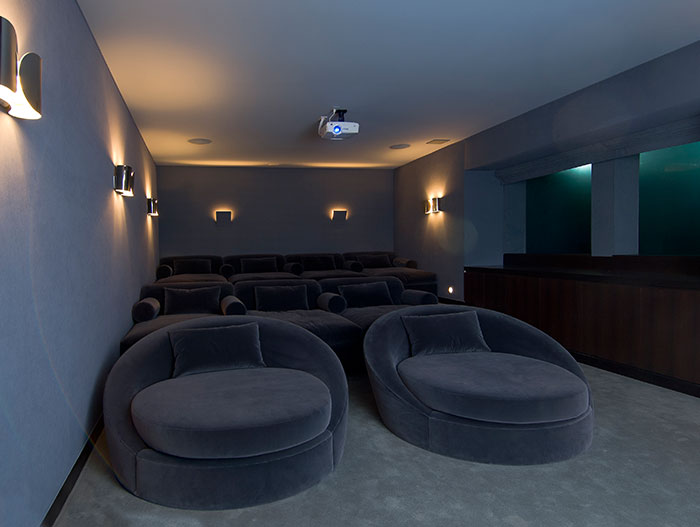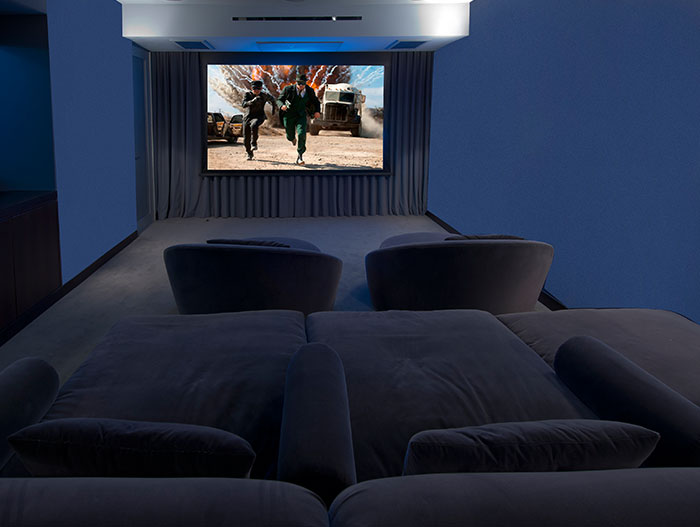 What makes the remodeled Hopen Place one-of-a-kind is the back yard. An unusual art installation – "Sprout" by Nancy Braver – compliments the views, LED infinity pool and Astor turf while becoming a focus point in and of itself.
Water is fully integrated into the design, from the infinity pool, and reflecting ponds, to the wet-edge waterfall along the walkway to the theater.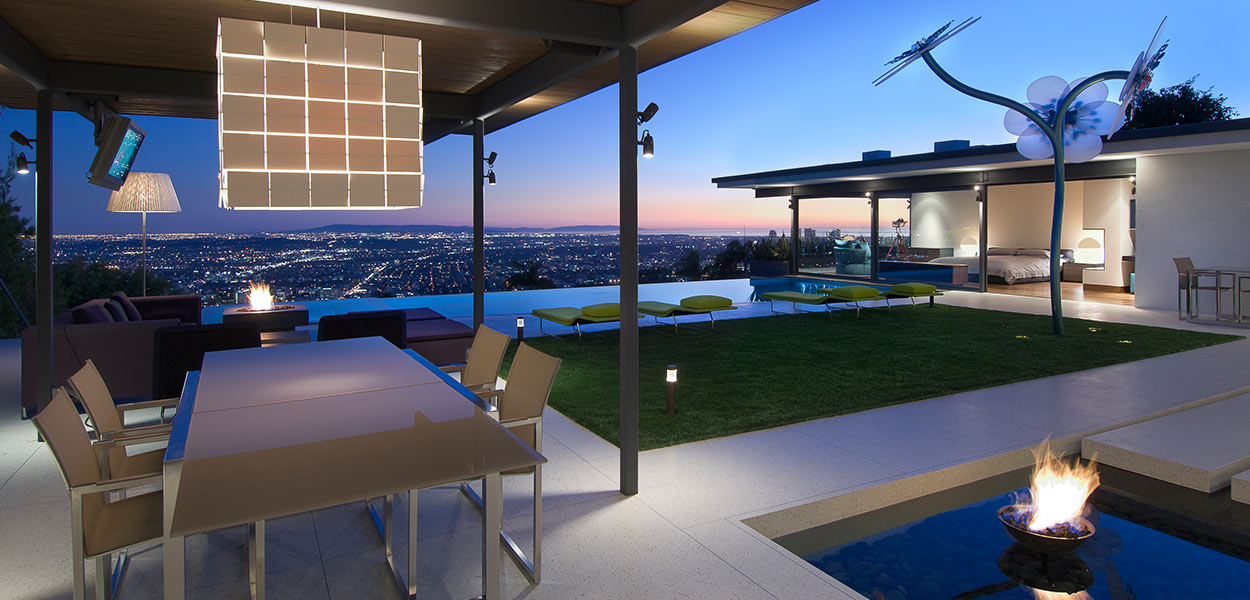 To complement the contemporary design, some technological features are used to keep the house up to date: i-pod docks in all rooms, integrated CCTV and alarm system, exterior speakers or the home theatre's professional 3DLP HD projector.
Hopen Place residence by Whipple Russell Architects is an one-of-a-kind blend of spectacular views, privacy, contemporary design and smart home technology. It's perfect for an eccentric Hollywood Hills lifestyle and as a turns out, a great celebrity home.
Photography by: William MacCollum