Old house near Barcelona gets modern makeover, smart home technologies and spectacular infinity pool for a unique Mediterranean experience
An old house in one of the most exclusive residential areas outside Barcelona, Spain was in desperate need of a makeover. 08023 Architects had the difficult job of transforming the old building into a modern, Mediterranean-inspired residence that adopted the latest and greatest in design and home-automation.
Measuring 500 square meters, the modern house spreads overs three floors: a technical basement, the main living area on the ground-floor, and the sleeping area upstairs.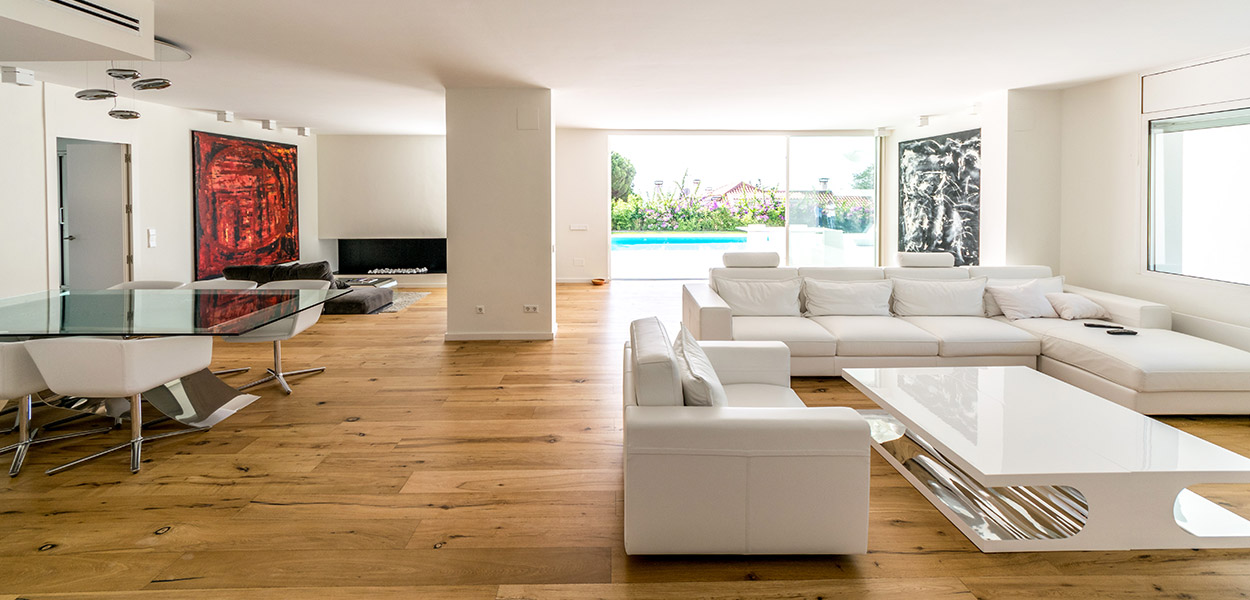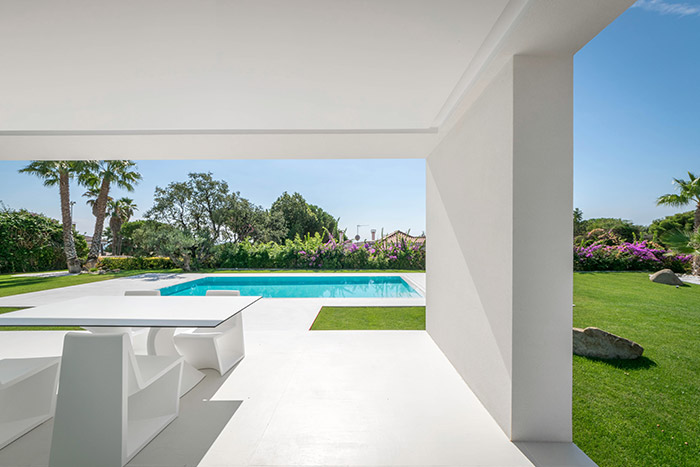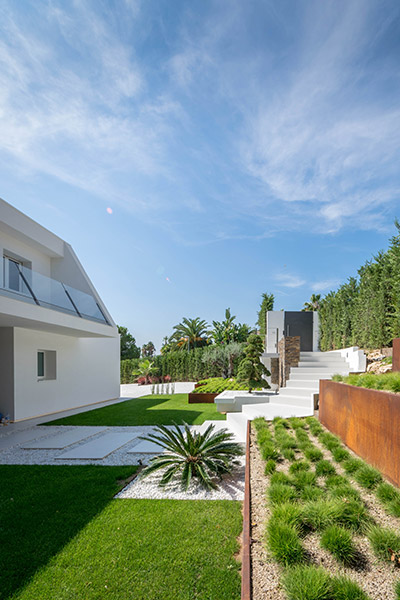 Ground floor
The ground floor includes the open space living and dining area, a spacious kitchen and a study room. Since the client, a design lover, was keen to have a more indoor-outdoor lifestyle, the architects fitted the living room with large windows. For the spacious and functional kitchen, top-of-line cooking equipment was used to add the "modernity and innovation" the architects wanted to achieve through the renovation.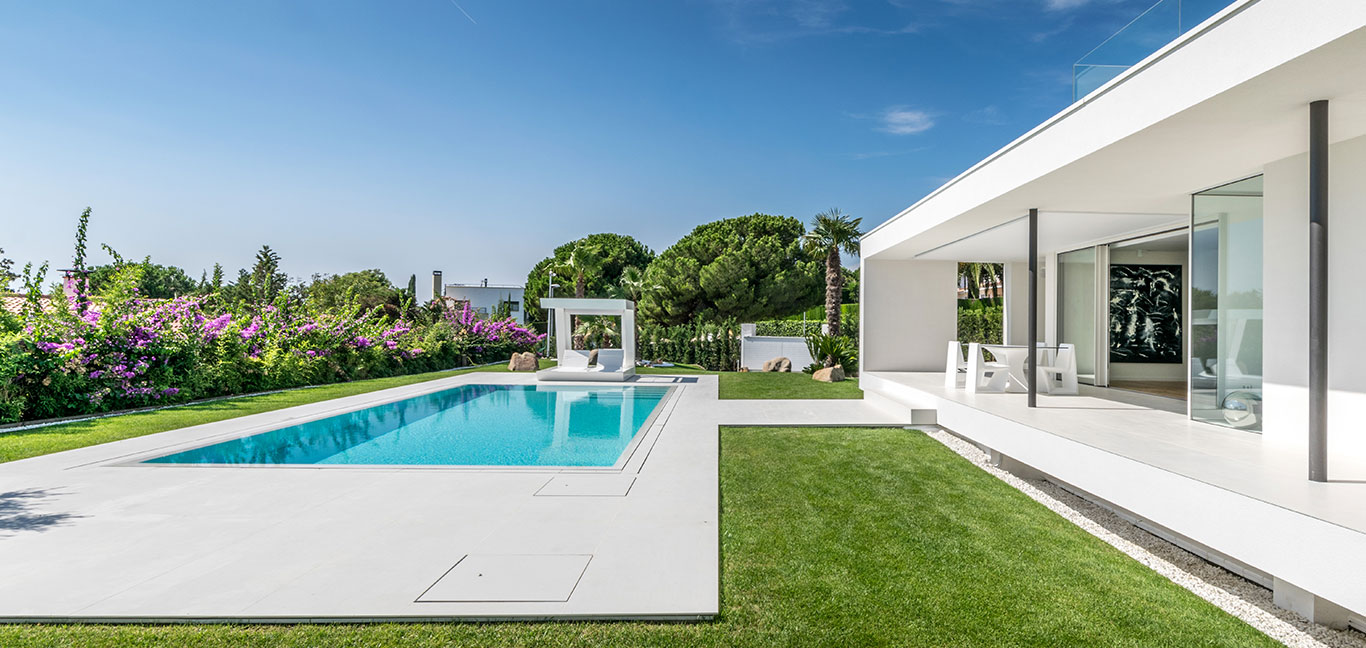 The focus on Indoor-outdoor living is continued with the porch and white infinity pool. As architect Cristina Mora explains: "The magnificent porch becomes a chill out area with LED lighting color therapy, changing according to owners' moods. The amazing white infinity pool is linked to the house and is also able to change the color of its waters."
By replacing the old roof, the architects managed to create a wonderful terrace for each bedroom. The master suite has its own spacious dressing area and an elegant bathroom-spa with a stunning terrace overlooking the Mediterranean Sea.
The basement has two parking spaces, a gym, some storage rooms and a large spa area. The interior pool which appears to rise from the floor, combines the relaxing sound of the waterfall with chromotherapy lights.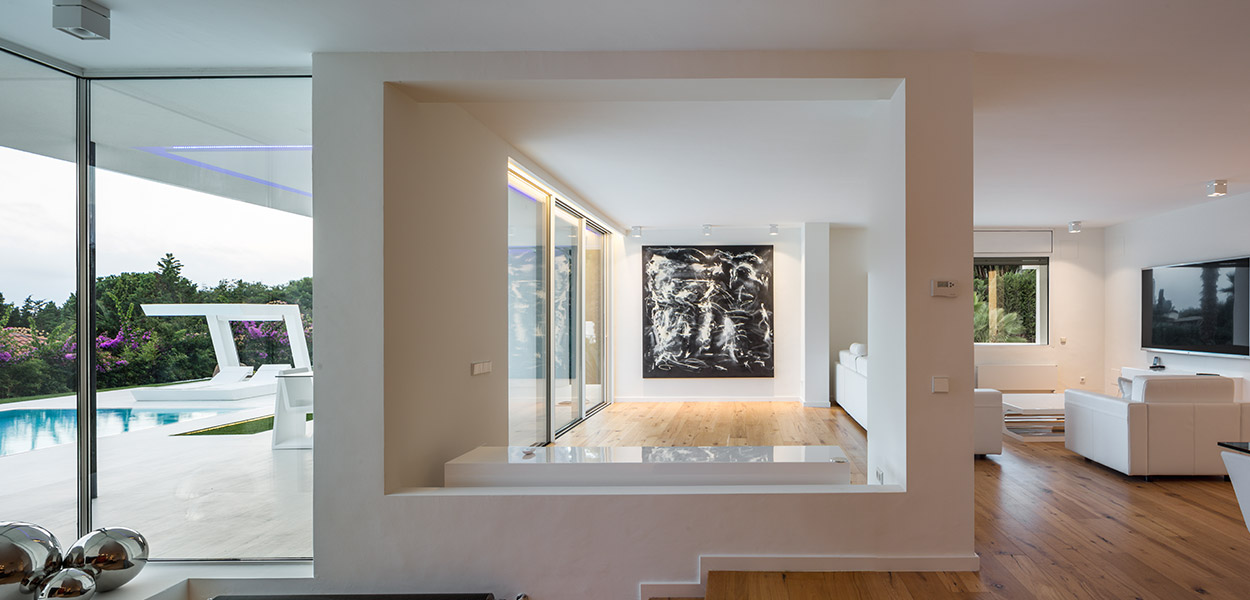 "Finally, the great garden surrounding the house combines Mediterranean native species with Japanese Zen spirit, on a balance of tradition and serenity combined in nature as the ideal home environment," explained the architects.
To compliment the architecture and landscape design, smart home technologies were added to the house. New insulation materials greatly improved energy efficiency. Through home automation, the owners can control the irrigation system for the Mediterranean garden, control the outdoor lighting system, and fill the infinity pool using their smartphones.
From interior to exterior, from design to smart home technologies, 08023 Architects have replaced "grandma's house" with a spectacular, modern, Mediterranean-inspired residence that's worthy of its exclusive location near Barcelona, Spain.
Photography by: Simón García / David Jiménez