Diesel Living and Seletti have created an adorable dinnerware set inspired by our Solar System
Have you ever wanted to enjoy your favorite dish while gazing at the mesmerizing textures of the moon? Me neither, but now you can with the help of the Cosmic Diner Collection.
The Cosmic Diner Collection is a new visionary collaboration between Diesel Living and Seletti. The collection consists of porcelain dinnerware, borosilicate glasses, brass and stoneware bowls, salt and pepper grinders, a vase and candlesticks.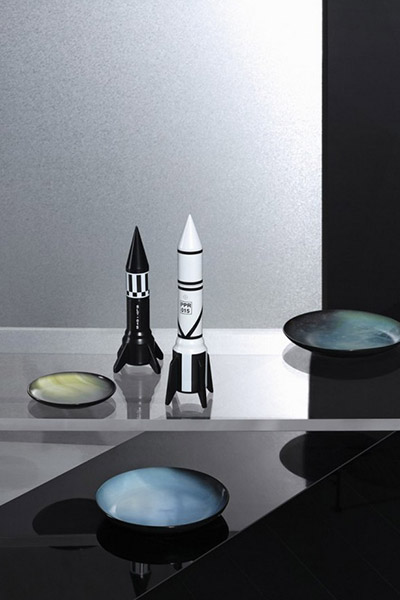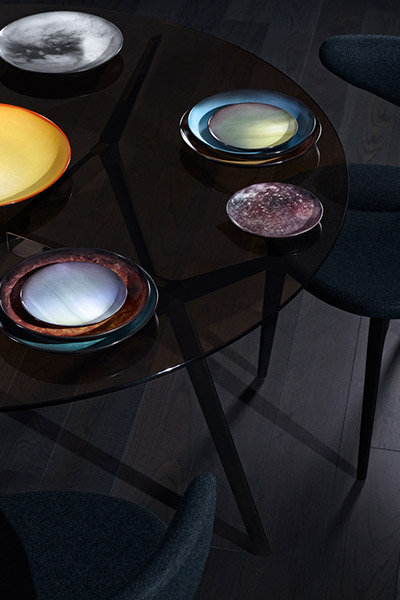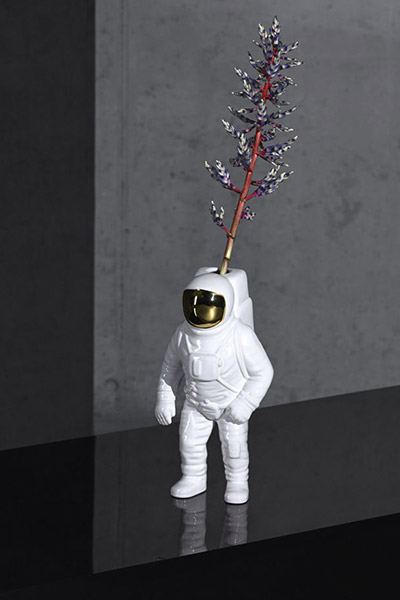 The most striking pieces of the dinnerware set are, without a doubt, the cosmic plates. The porcelain plates represent nine celestial bodies, the Sun and the Moon. The creators have included two celestial bodies that aren't planets in our Solar System: Callisto, Jupiter's second largest moon and Titan, Saturn's largest moon. Chosen for their aesthetic values, these two moons have been reworked for Diesel Living's galaxy.
The cosmic plates are perfectly complemented by the adorable Starman vase and rocket shaped salt and pepper grinders. Cutely named PPR-078 and SLT-55, the salt and pepper grinders are inspired by real 60s and 70s rockets like the famous Saturn-1B. The mechanisms are composed of durable porcelain and stainless steel components, while the wooden case is finished in non-toxic paint.
The Starman is described as a "china dolomite object to decorate the house, a precious flower vase in white finishing with the astronaut visor in golden brown that convey the vintage effect."
The Cosmic Diner Collection is completed by a set of meteorite glasses and hard rockets. The meteorite glasses available in different sizes, are made of glass blown by skilled craftsmen, with a double chamber to preserve your beverage's temperature.
Hard rockets are heavy brass candle holders, which reproduce vintage space rockets souvenirs from Russia.
Pricing for the items featured above range from $27 to $314. For more information you can visit Diesel Living and Seletti.
Photography courtesy of Diesel Living and Seletti