Once dinner is over, your pool table awaits
Disclosure: 10 Stunning Homes participates in a variety of affiliate programs. Links in this article that lead to product purchases generate affiliate revenue for our website. We appreciate your support!
More than a contemporary dining table, Fusion Table has exactly what is needed to create wonderful and unforgettable moments with family, friends and business associates. Once dinner is over, take away the dishes, slide back the table top and a pool table awaits.
The Fusion Tables concept brings a wooden table with nice proportions, elegance and lightness, state of art engineering to enjoy great moments with your family and friends without having to sacrifice one room of your home.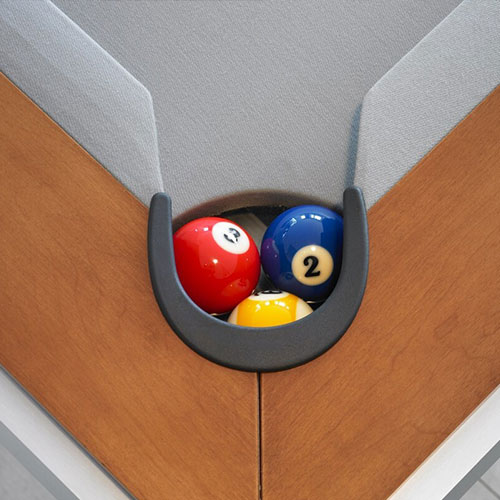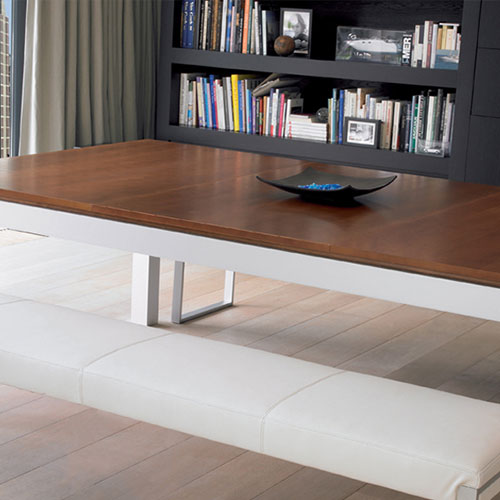 In order to fit everything in the Fusion table's 4 ½" / 115 mm narrow top, a unique solution was created for the pockets. Using hi-tech nylon stretch cloth with memory, the patent pending pockets stretch out when they collect balls, and revert to their 1/8" / 3 mm thickness after the game.
The table has an integrated lifting system, which allows you to easily raise the table to the right playing height. This means that you can change the table configuration in less than one minute, from a beautiful dining table to a first class pool table.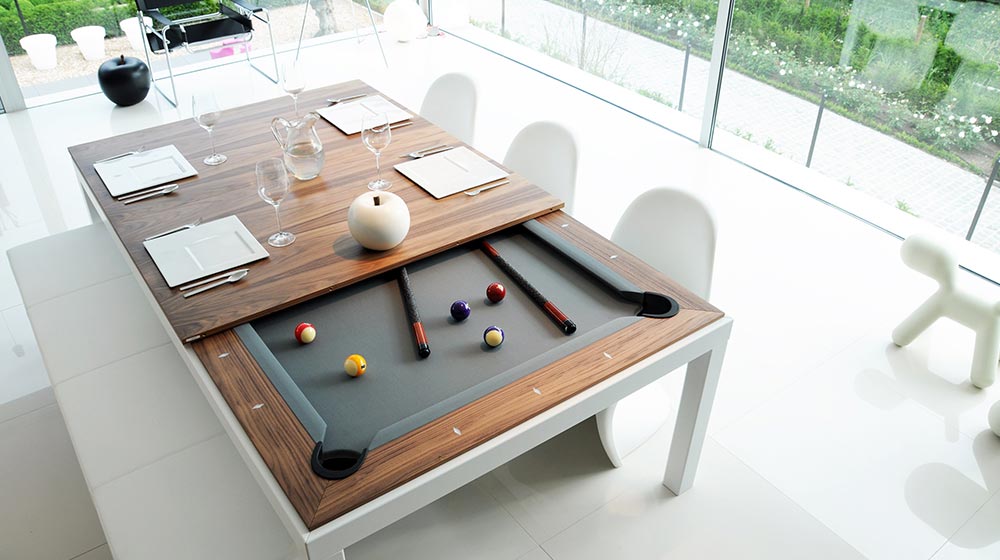 The pool table is equipped with Simonis cloth, K66 velocity rails - known to offer one of the best rebounds allowing a high degree of accuracy in the game and Aramith pool accessory kit. It's available in four different colors: Wenge (Dark Oak), Walnut, Grey Oak or Light Oak and can be purchased online for $7,995.
Buy Now
Photography courtesy of Fusiontables.