Specht Architects renovated a classic 1970s home and turned it into an unconventional modern cliff dwelling
An elderly couple asked Specht Architects to renovate an old and somewhat dreary house built in the 1970s. The architects took full advantage of the old building's location on a narrow limestone ridge halfway down a cliff overlooking Lake Austin to create a spectacular new residence entitled Cliff Dwelling.
The cliff dwelling renovation's goals were to enhance engagement with the dramatic Austin, Texas site, and to incorporate elements that had personal importance to the owners.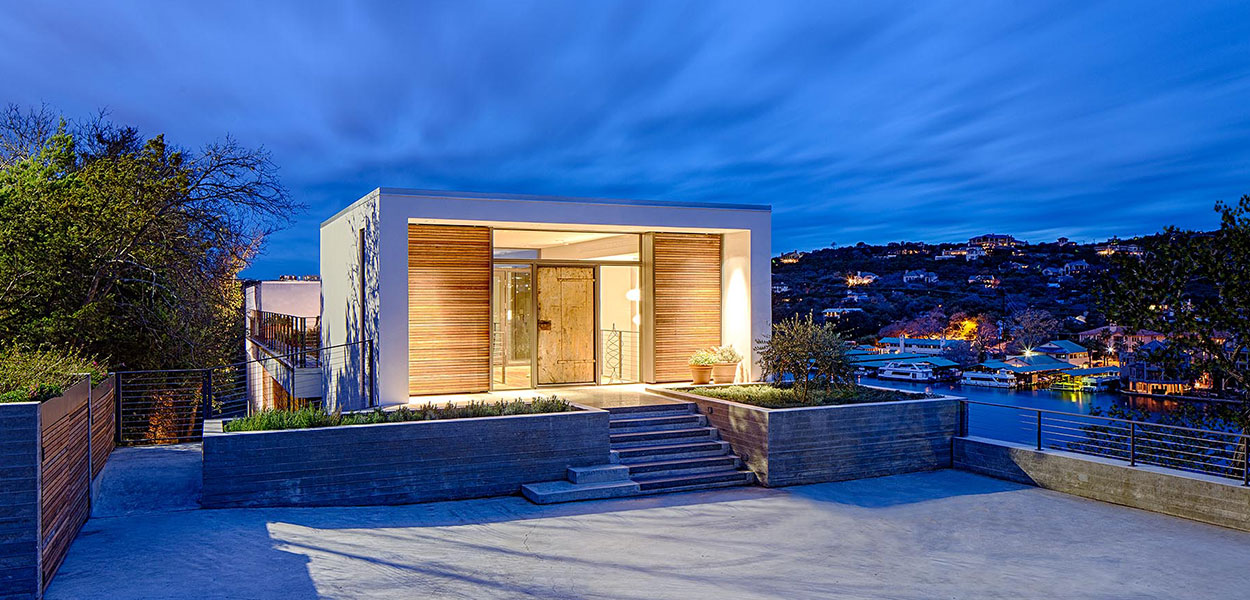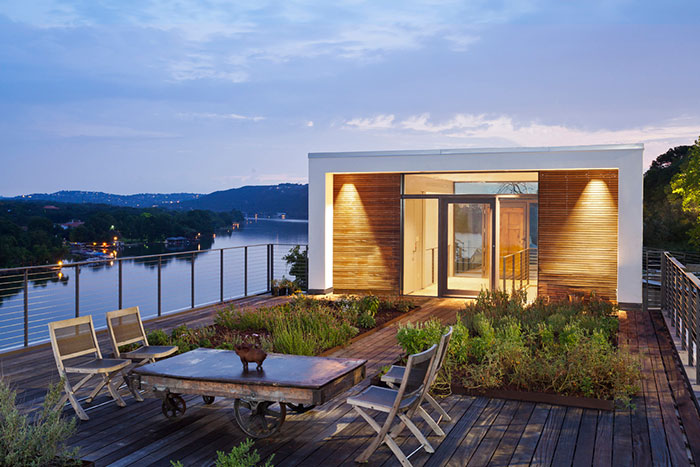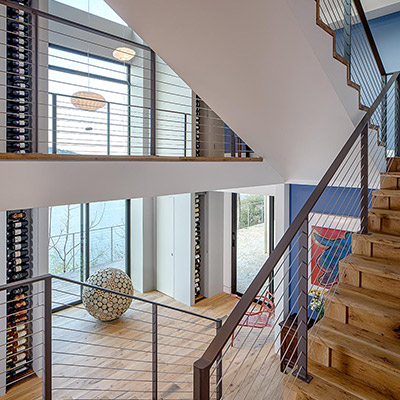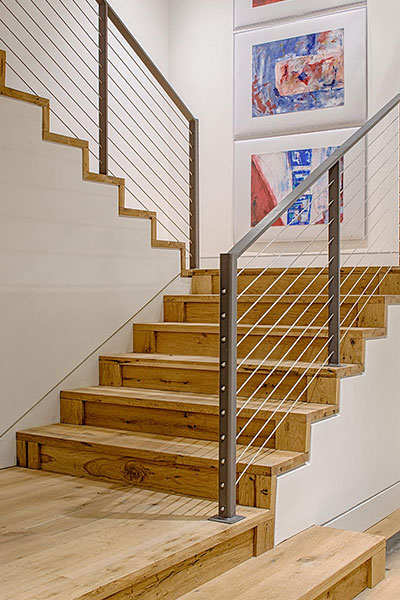 A bold modern entrance
One key aspect of the remodeling is the entrance. The original entry was made via a dangerous exterior ramp that ran from street level down to a front door, 25 feet below.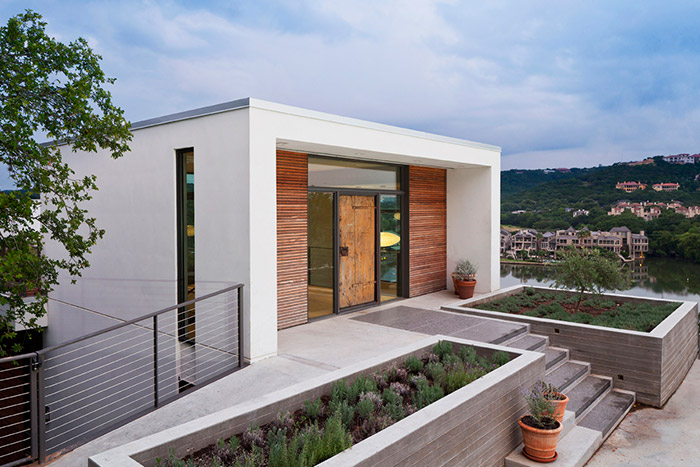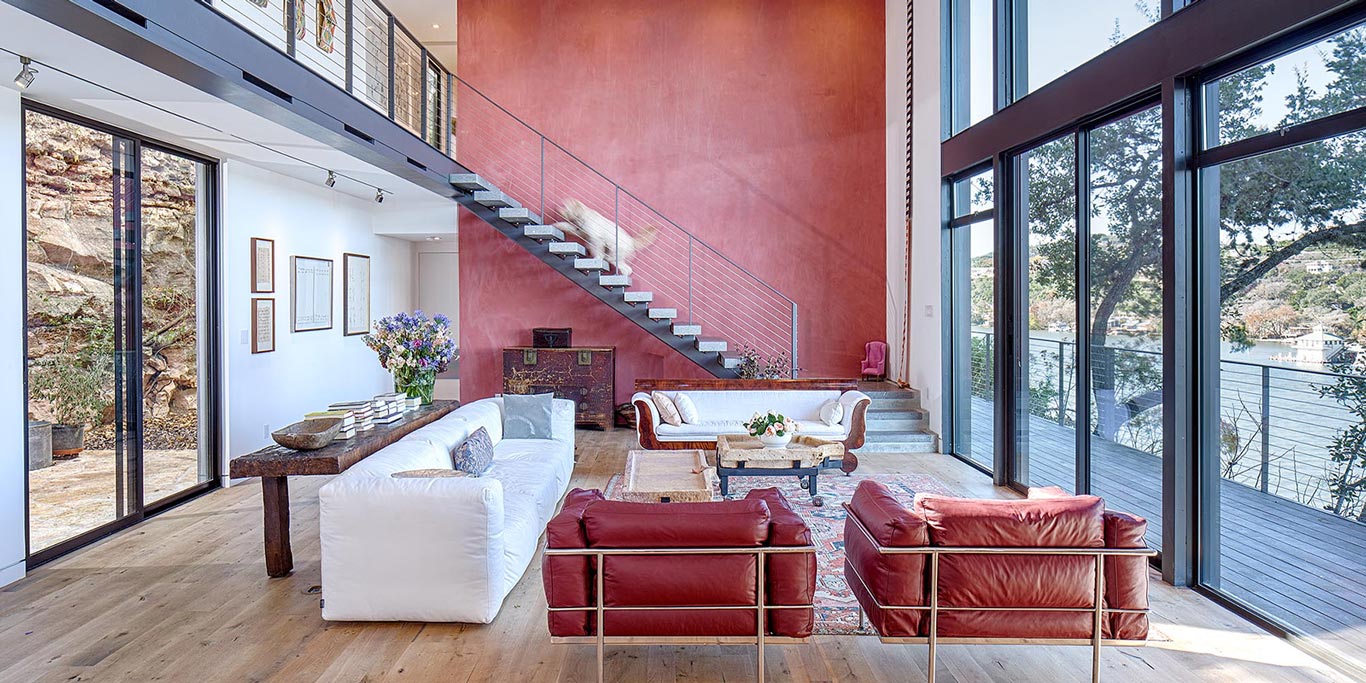 The new entry is achieved through a light-filled pavilion overlooking Lake Austin, that opens onto a large rooftop herb garden. A sequence of stairs, supplemented by an elevator, descends through the three levels of the house, revealing views of both the lake and the limestone cliff.
Upon entering the home there's an immediately sense of light and space thanks to the double height ceiling. Dwellers within the living room area able to sit and enjoy the panoramic views on display through the glazing that extend across the entire lower level.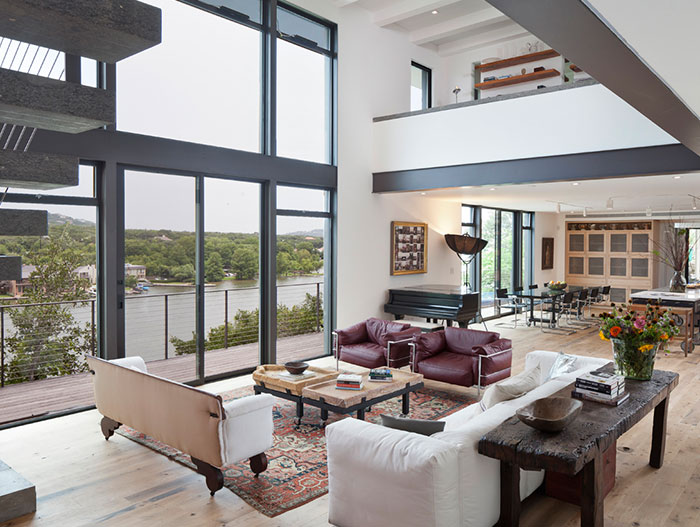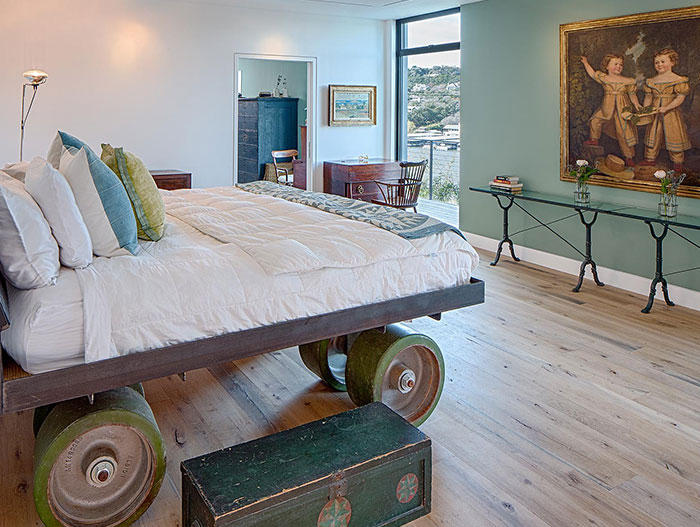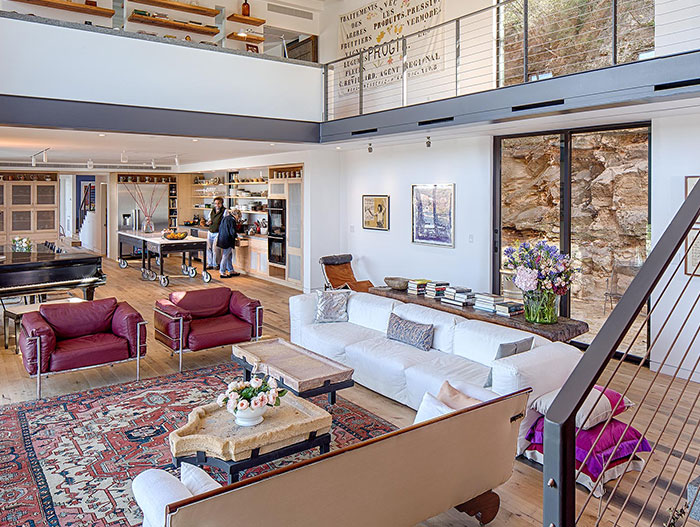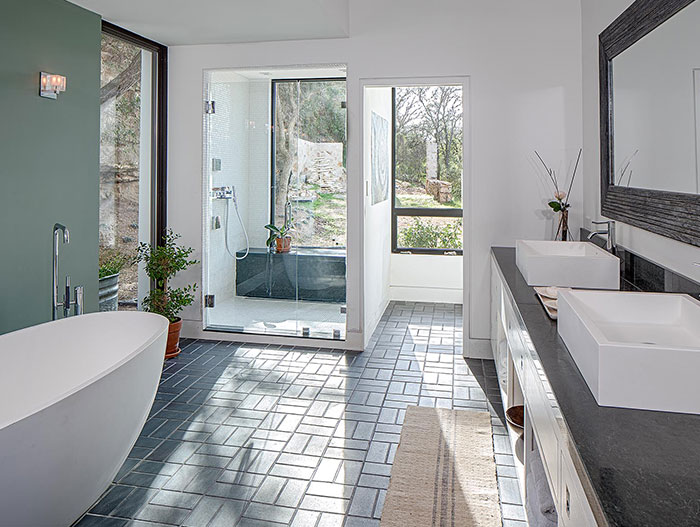 A wheeled wooden counter defines a shared dining and kitchen area. The counter is an interesting mix of traditional timber and glossy surfaces that contrasts the modern dining table.
The modern cliff dwelling is full of materials that have been salvaged, saved or locally sourced, furniture made from a collection of industrial parts and stone from a quarry they frequented during vacations.
This combination of materials and personal pieces gives the interior an industrial and eclectic look and an undeniable charm.
Photography courtesy of: Specht Architects