A futuristic all-white house that blends with its surroundings
Situated on an exposed hillside plot in a village close to Vienna, Freundorf Residence is a futuristic all-white house designed by Project A01 Architects for a young family.
The architects' brief was to seamlessly combine the large outdoor area, designed by the owners' gardening company, with the interior of the house. In order to achieve this goal, the front terrace offers direct access to the garden and pool area.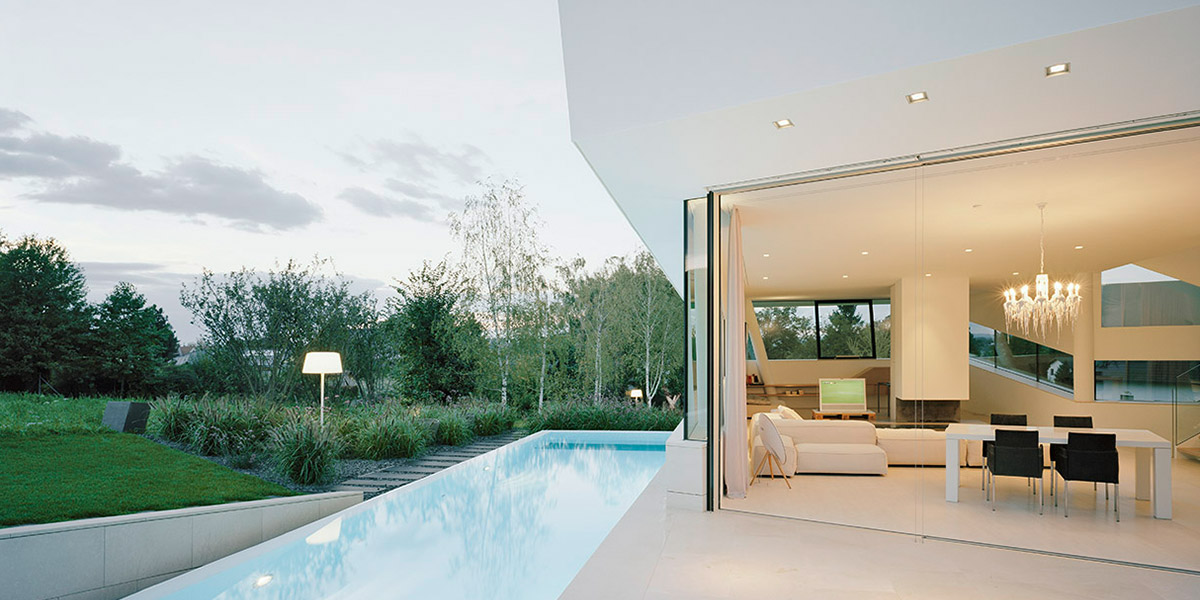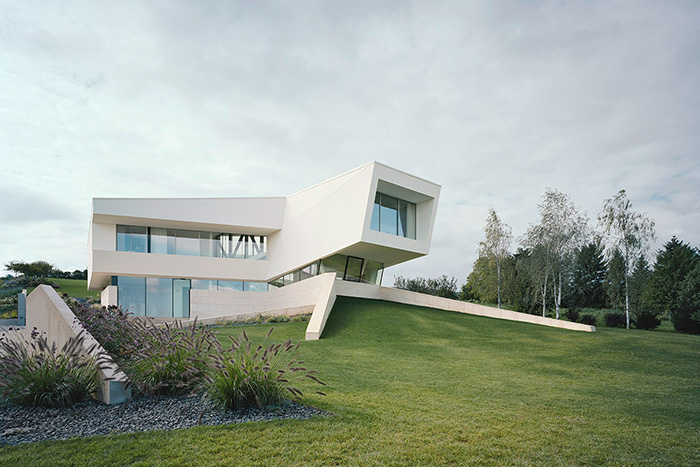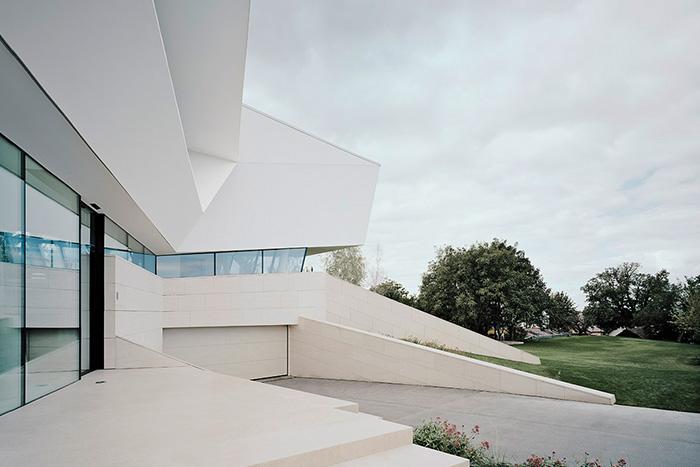 "The building consists of a basement and a ground level, integrated in the landscape and the above-seated upstairs building. The basement includes the garage and storage rooms, half floor up is the entrance area with open wine lounge. The open air space opens up the higher-lying residential area of the ground floor. The spacious room includes an open kitchen and a separate work area"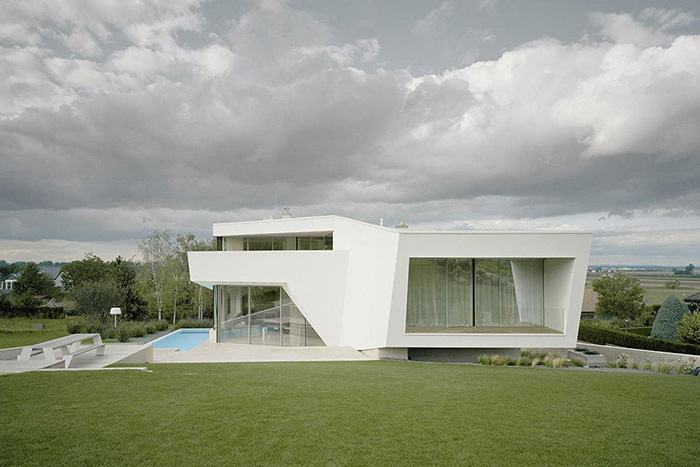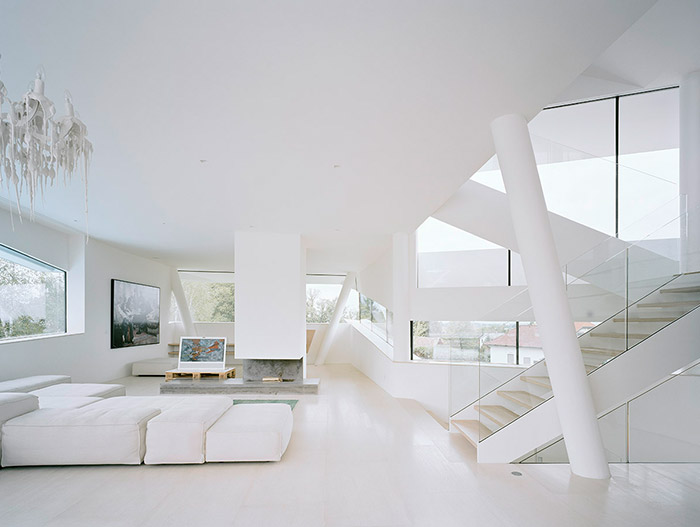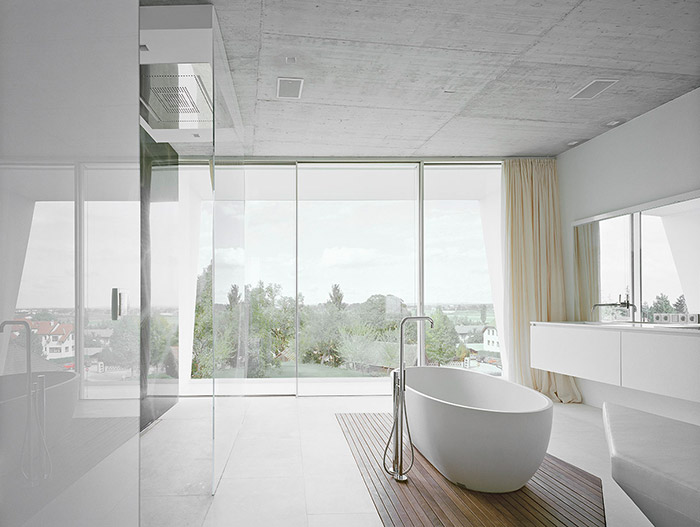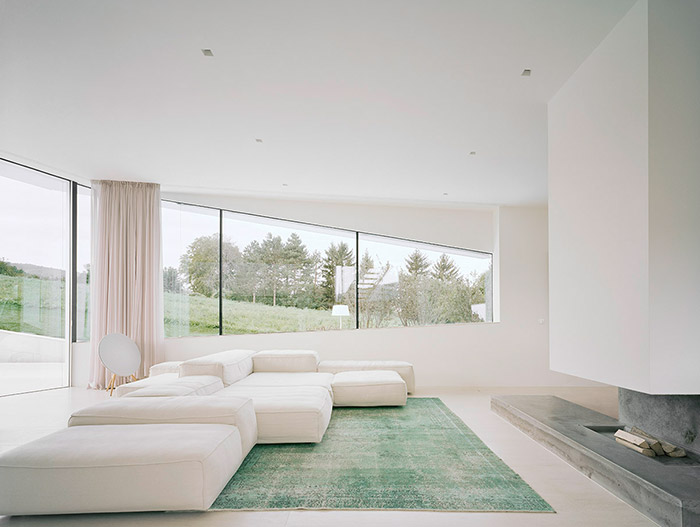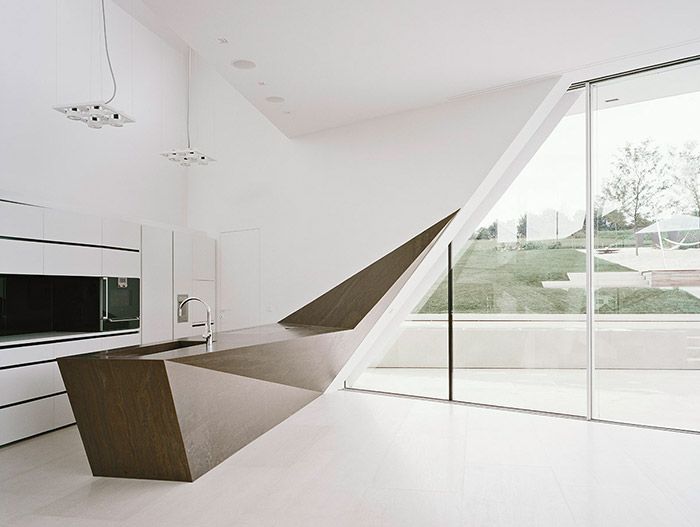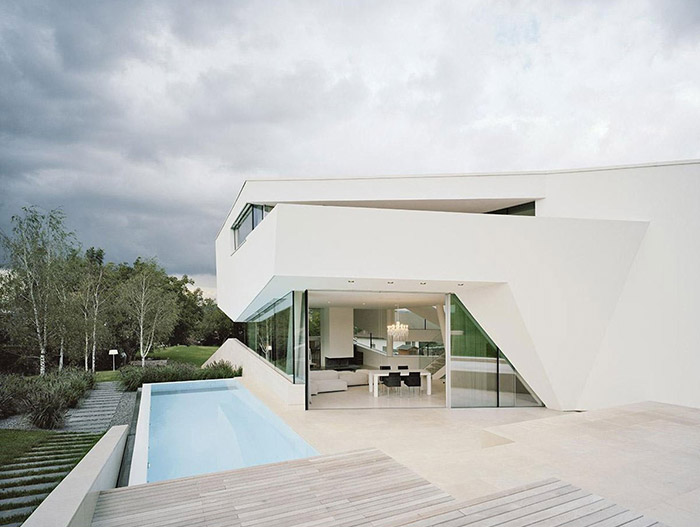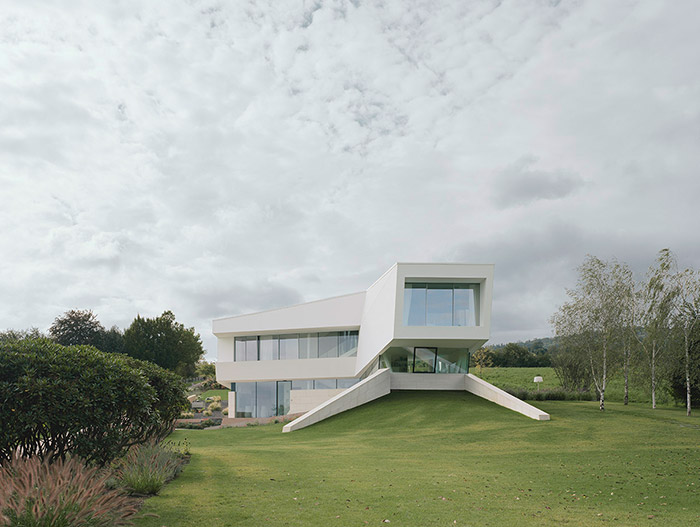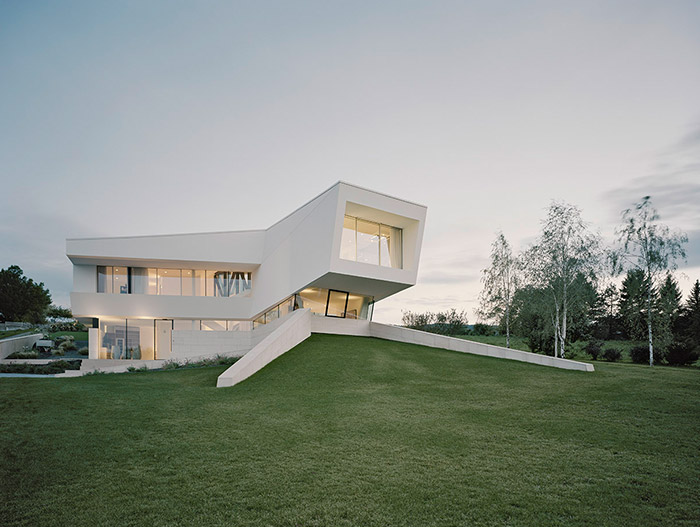 The stunning geometric lines used on the exterior are also present in the interior furnishings and decor. The open space living plan coupled with the all-white interior and floor-to-ceiling glass panels, that replace certain walls, offer plenty of sunlight into the Freundorf residence.
The open staircase works as a split-level solution which connects all areas of the futuristic house.
Particularly striking is the upper floor of 40m, with a large spa and dressing area that combines these two functions and offers a fantastic view of the outdoor space.
Photography by: Brigida Gonzalez