Forminimal kitchenware collection by black+blum is modern and functional
We independently select these products - if you buy from one of our links, we may earn a commission.
London duo black + blum have designed 'Forminimal', a modern, functional and stylish kitchenware collection. Inspired by the work of famous architect and engineer Santiago Calatrava, the ten-piece kitchenware collection is guaranteed to add style to your modern kitchen.
The collection is made from durable polypropylene that has a sea shell powder finish to give it a ceramic feel, as well as bamboo components. Each accessory is available in white or grey colors.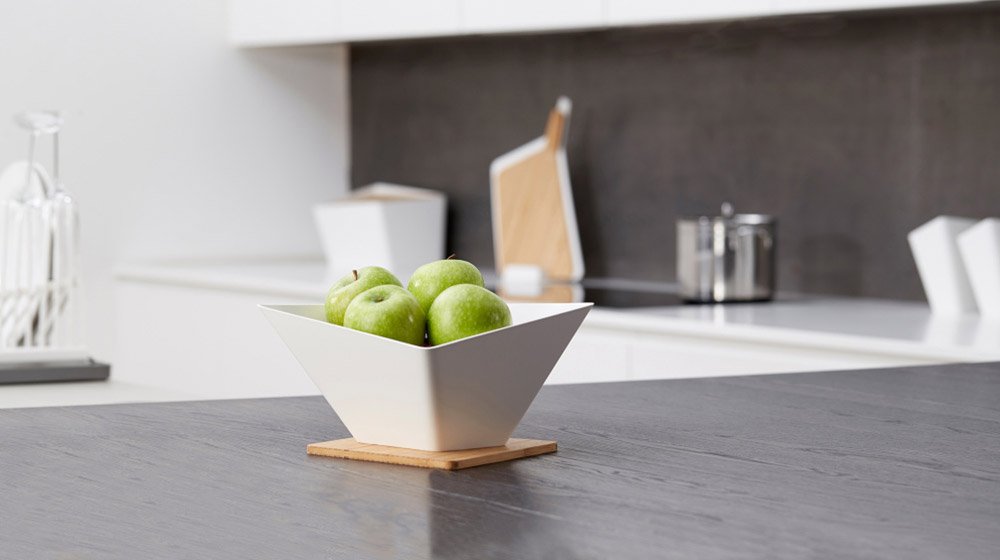 Draining fruit bowl
This stylish, minimalist bowl doubles as a colander, allowing you to wash your fruit before putting it out on a table. The draining fruit bowl features a bamboo mat for catching any leftover drips of water, thus protecting your table surface. The bowl is made of polypropylene mixed with seashell powder so it's dishwasher safe for easy cleaning.
Dimensions: 8.7" L x 9.8" W x 5.4" H
Pricing: $30.00 list price, available on Amazon at $28.86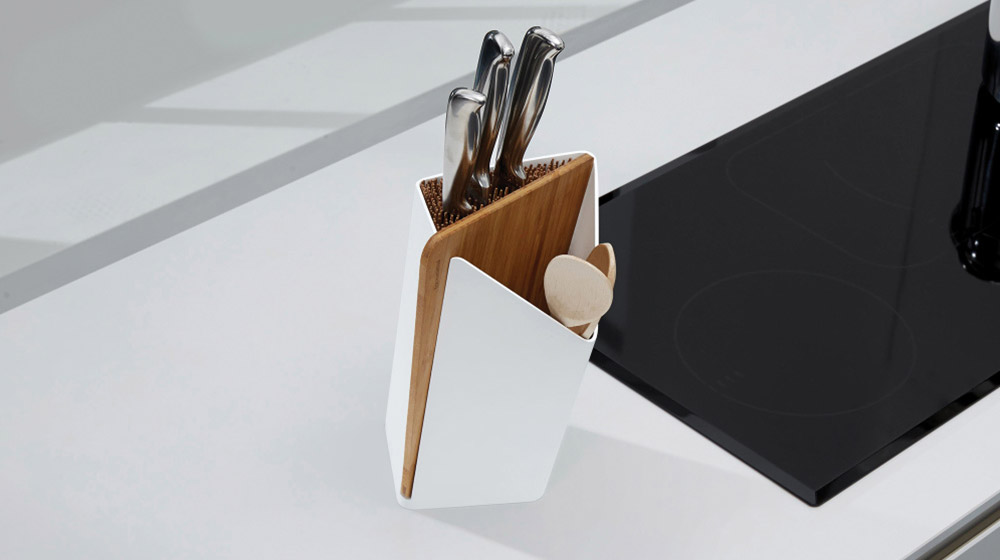 Utensil / knife holder
Forminimal utensil holder helps keep all your knives and utensils in one place. One holder includes bamboo sticks that will keep all items in place. The utensil holder cleverly integrates a bamboo chopping board. The overall design is stylish and will definitely make a striking piece for your modern kitchen countertop.
Dimensions: 7" L x 6.1" W x 11.4" H
Pricing: $48.00 list price, available on Amazon at $40.00
Kitchen roll holder
The Forminimal kitchen roll holder is an elegant way to store and conceal rolls typically placed on countertops, in plain sight. The product is designed to allow one-handed use and integrates a handle so you can easily place it wherever needed. While the roll holder easily fits UK-sized rolls, it isn't suitable for larger EU or US ones.
Dimensions: 5.7" L x 5.8" W x 13" H
Chopping board set
Boasting a striking and sculptural design, the Forminimal chopping board set is focused on ease of use. Made out of polypropylene and ergonomic wood, the boards included in the set feature angled handles. These angled handles make it much easier to lift and move prepared food.
Dimensions: 3.8" L x 16.8" W x 11" H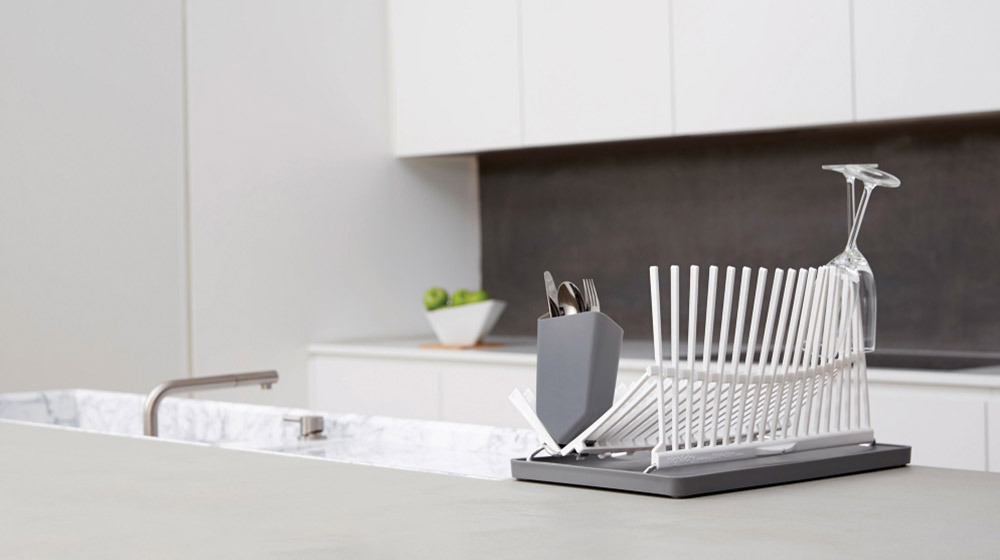 Dish rack
The draining tray on the Forminimal dish rack has a very simple flip spout, which allows you to choose whether to drain water into your sink or not. The wave of the spikes was inspired by the architect Santiago Calatrava, who designed the Lyon Satolas station and new Ground Zero building.
Dimensions: 17.2" L x 12.4" W x 10" H
Pricing: $50.00 list price, available on Amazon at $40.00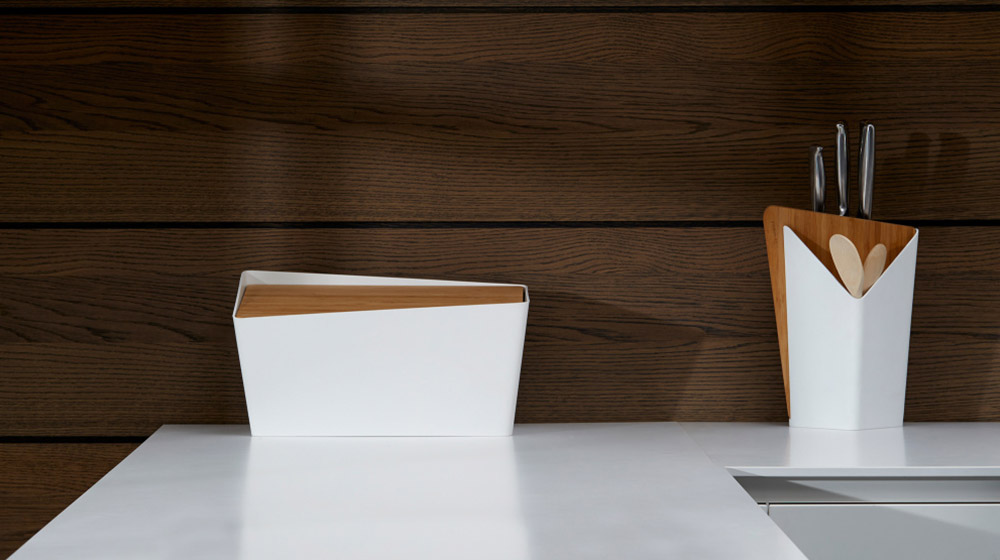 Bread bin
This modern bread bin will allow you to store a loaf of your favorite bread with room to spare. The bamboo lid can be opened by pressing any corner and functions as a slicing and serving board. Made from durable polypropylene with added sea shell powder for ceramic feel, the product is large enough for a loaf of bread plus a couple of buns, croissants, etc.
Dimensions: 8.1" L x 14.8" W x 8.2" H
Pricing: $55.00 list price, available on Amazon at $40.00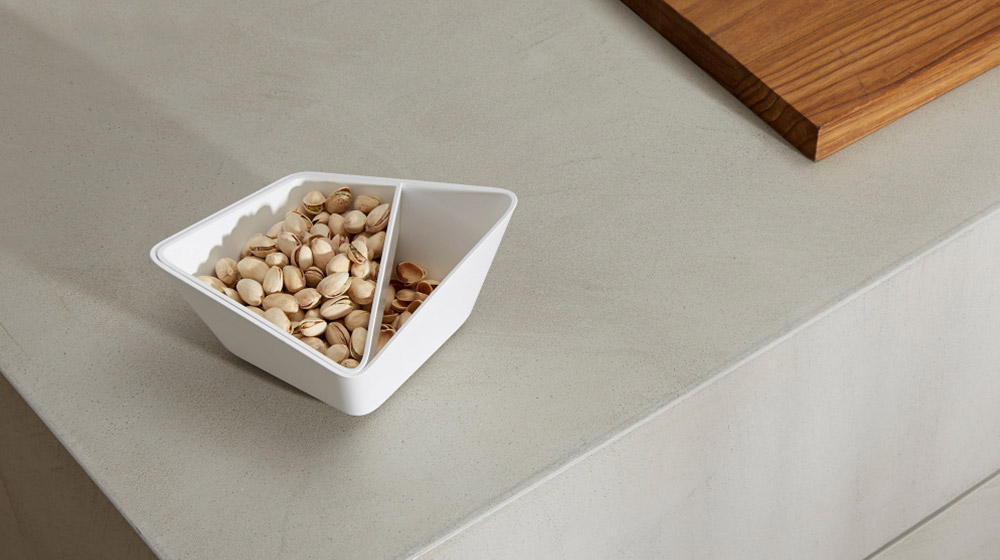 Nut and olive bowl
The Forminimal nut and olive bowl features 3 containers that can be used together or individually. These containers allow you to serve olives (with optional toothpick holder) or pistachios and conceal the shells or stones.
Dimensions: 6" L x 6.5" W x 4" H
Pricing: $25.00 list price, available on Amazon at $15.00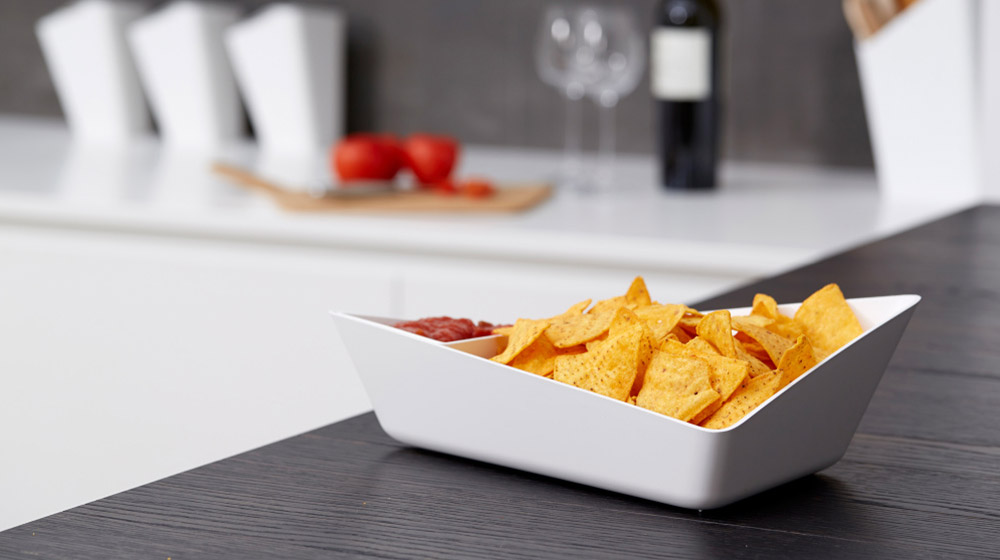 Chip and dip bowl
Forminimal Chip and dip bowl beautifully presents your favorite snacks and incorporates an optional, removable sauce dip bowl, for easy serving. The product is easy to hold or pass while serving, making it great for parties.
Dimensions: 7.8" L x 11.5" W x 3.9" H
Pricing: $25.00 list price, available on Amazon at $20.00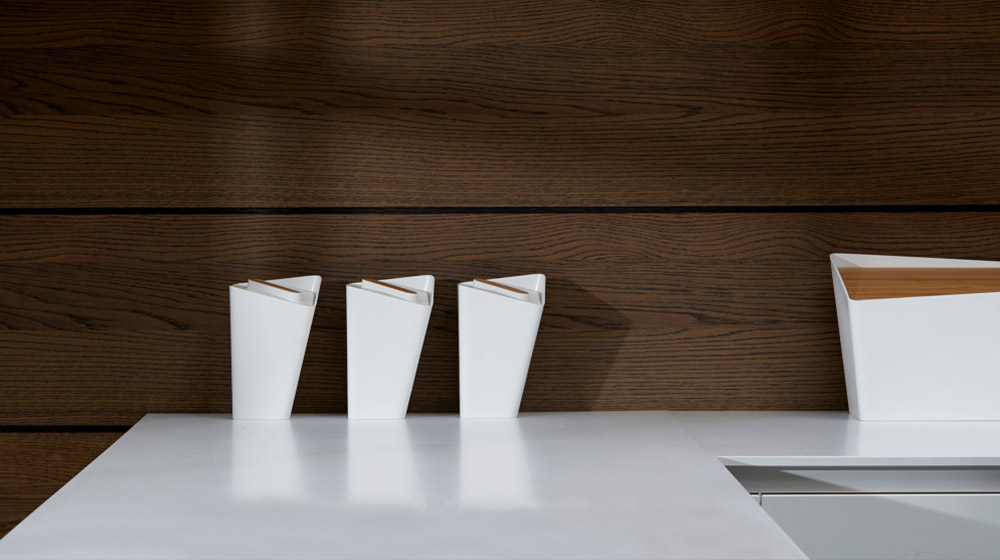 Storage jars
Forminimal storage jar set facilitates storing tea, coffee and sugar and retaining their freshness at the same time. Each set comes with three adorable polygonal shape containers that will add style to your modern kitchen.
Dimensions: 4.6" L x 4.6" W x 7.2" H
Pricing: $40.00 list price, available on Amazon at $30.00
Salad bowl + servers
The Forminimal salad set includes a stylish salad bowl and 2 bamboo salad servers, designed to interlock and ease the serving process. This set boasts ample ergonomic credentials: the bowl is easily held and passed around, whilst the tongs are shaped to ensure that no food gets left in the bottom of the bowl.
Dimensions: 11.4" L x 10.5" W x 6.6" H
Photography courtesy of black+blum