A highly practical and functional modular kitchen
Spanish studio MUT Design has created Float - a collection that breaks the barriers between the living room and the kitchen. Handmade in Spain, Float comprises a kitchen island, a cupboard, a glass cabinet, a serving cart and a room divider.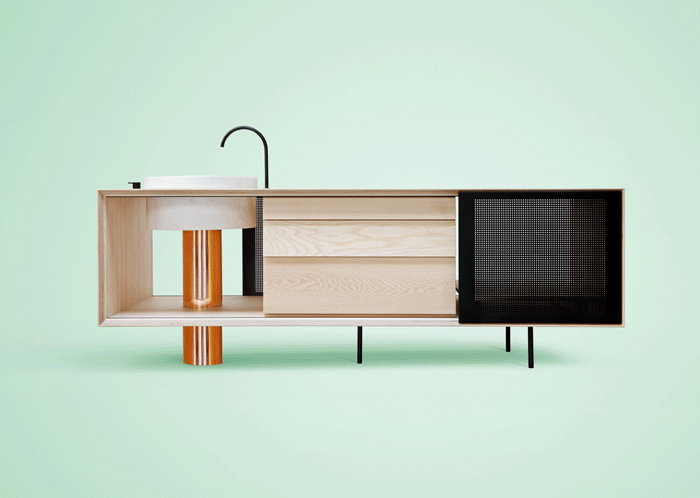 Every piece is a detached, mobile island which can be integrated in open spaces. Through its quality aesthetics, the collection seeks durability and timelessness while shunning fads or anything close to conventional.
Photography: Courtesy of MUT Design