The house impresses through its futuristic design and sustainable vision
Designed by Bercy Chen for a science fiction writer and his family, the Edgeland Residence, with its stunning smart pool, seems taken right out of the literary genre.
Located just outside Austin, Texas, on a rehabilitated brownfield site, the futuristic house is embedded into a grassy clearing. An old oil pipeline ran through the site, which the architects removed in an attempt to "heal the land" of its past pestilence and "recreate the original prairie," explains co-principal Thomas Bercy.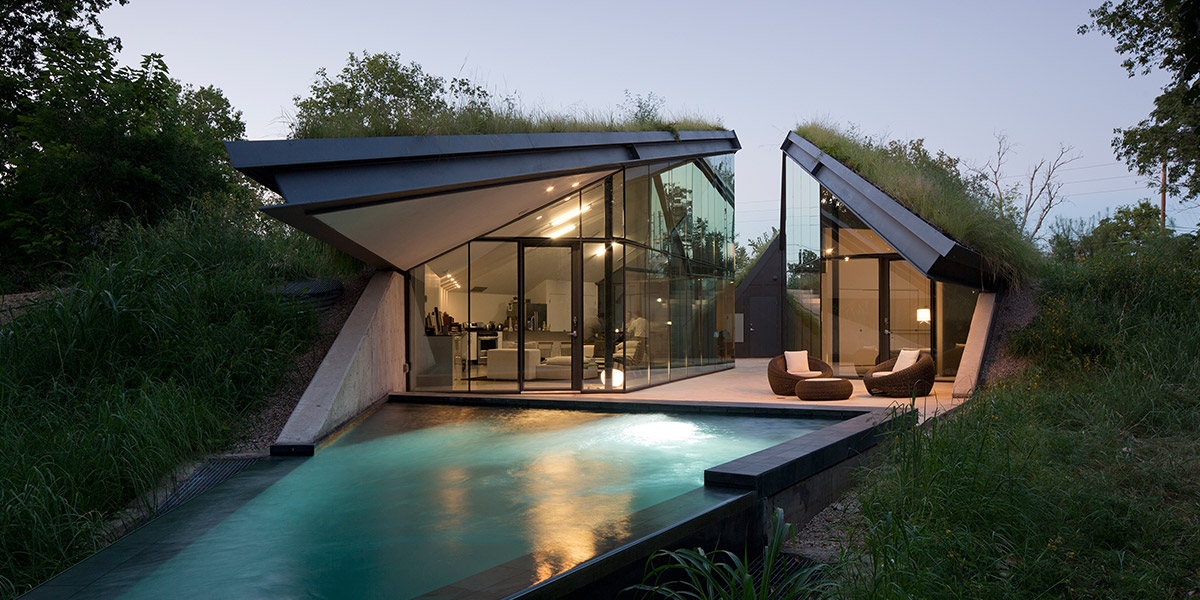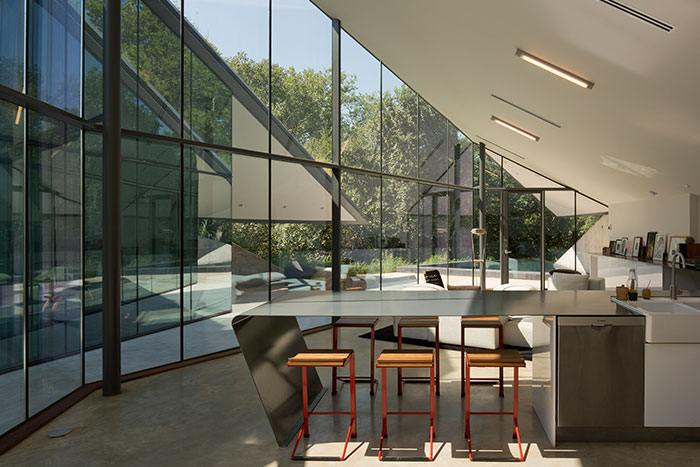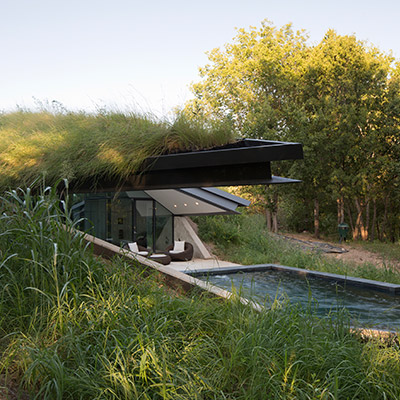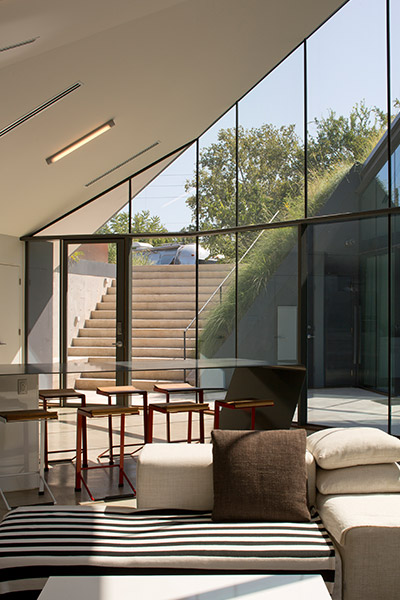 The futuristic house is a modern re-interpretation of one of the oldest housing typologies in North America, the Native American Pit House.
The Pit House, typically sunken, takes advantage of the earth's mass to maintain thermal comfort throughout the year, a model well suited for the Texas climate.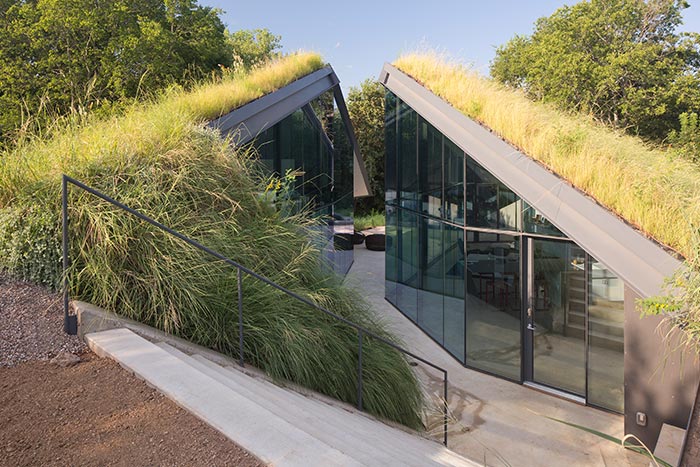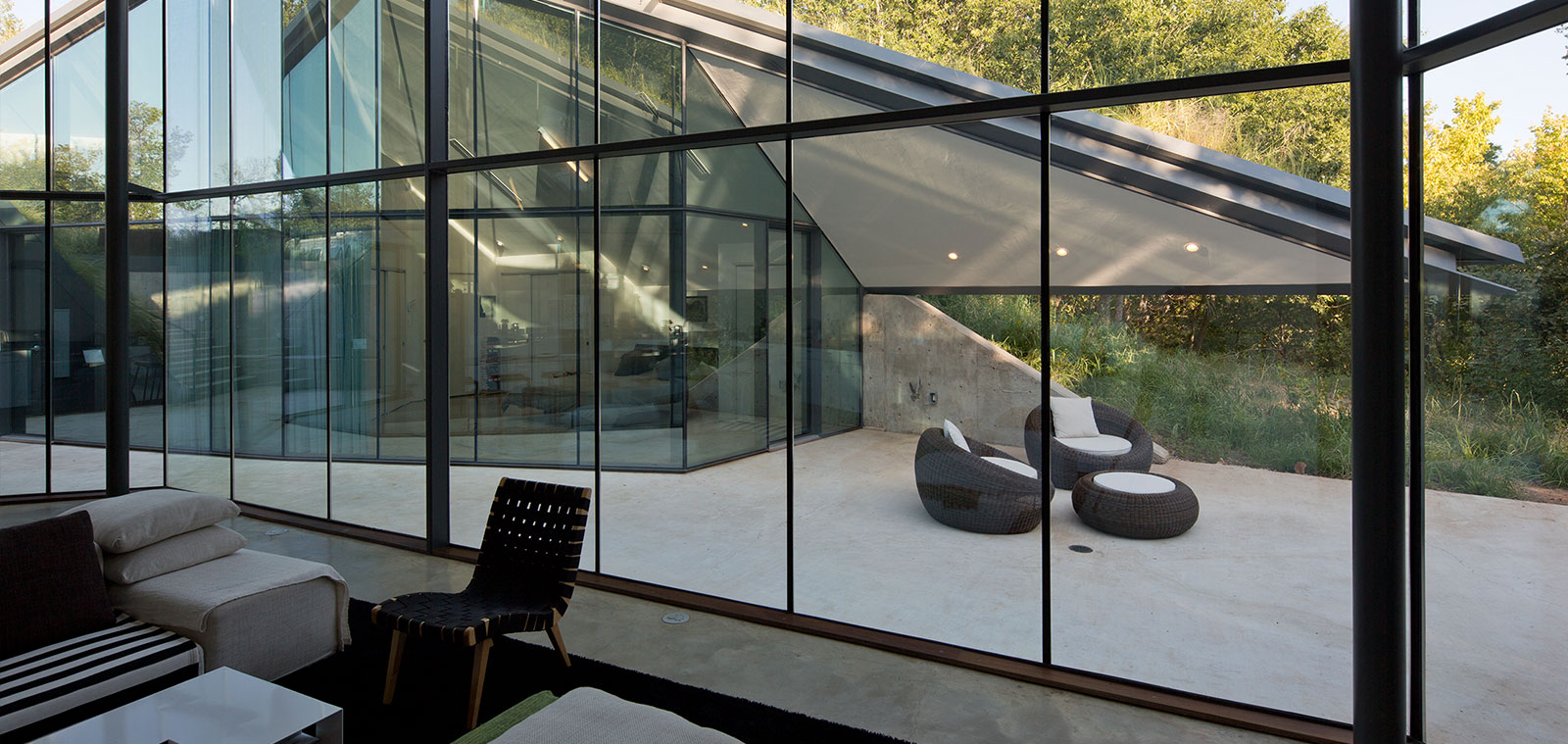 The collaboration with the client, a science fiction writer, led to the spaceship form of the exterior. Edgeland Residence draws attention through its folding planes and sharp angled walls arranged on a plan.
The architect's eco-friendly vision is noticeable when viewing the layout. The futuristic house is broken up into two separate pavilions, for the living and sleeping areas, and requires direct contact with the outside elements to pass from one to the other.
A small smart pool, which uses diamond electrodes instead of chlorine to clean the water, further accents the spaceship design and feel of the house.
As striking as the design may be, the Edgeland Residence project still manages to set new standards for sustainability.
Photography by: Paul Bardagjy