EcoQube Air is the cool mini greenhouse your smart home needed, probably
The EcoQube Air is another solution to a common problem we've previously presented: growing plants indoors. So while your future smart home may be full of cool gadgets, there's always room for one more, especially if it happens to be green, both inside and out.
Developed by Aqua Design Innovations (ADI), the product functions as a desktop greenhouse, humidifier, air filter, air circulator, as well as a circadian-rhythm and light-therapy device to improve air quality and plant growth.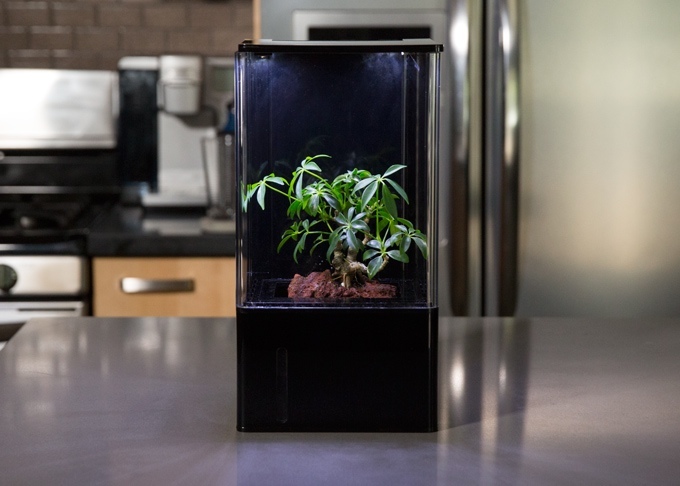 Clean air + healthy plants = EcoQube Air
EcoQube Air's most important features are the hydroponic system and the air filtration system. The first helps create a solid foundation on which plants can thrive, the second is beneficial both to the greenery and to the room the device is placed in.
Indoor air entering the system is filtered through a mechanical filter that removes pollen, mold, and dust, and then through an activated carbon filter, which can remove additional harmful toxic elements from the air. It is then directed to the growing plants inside the Air unit, which oxygenates the air before it gets returned to the room. Clean air + healthy plants = EcoQube Air.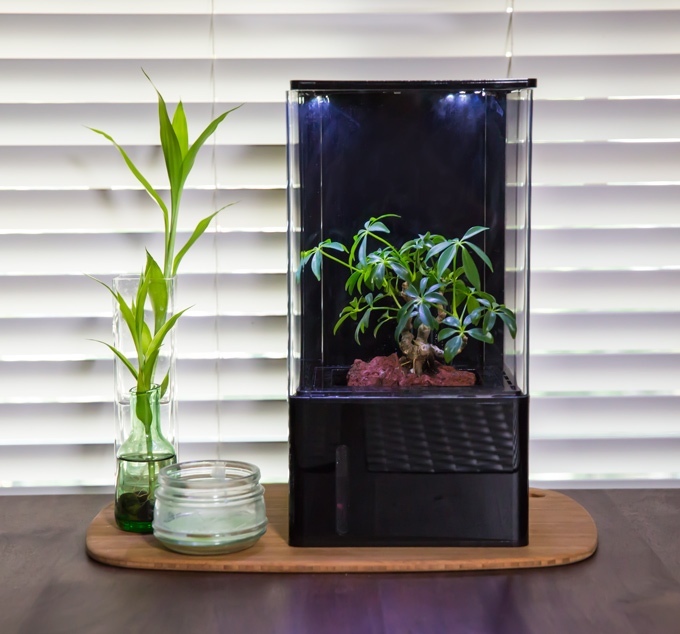 The EcoQube Air app
It wouldn't be a smart home product if it didn't have an app. The accompanying app lets you set-up lighting schedules, color schemes, and adjust your circadian rhythm – if you're into that kind of thing.
Measuring 8" square (20.3 cm) and 16" tall (40.6 cm), the EcoQube Air requires very little maintenance once it's been set-up. And setting it up is simple plug-and-play if we're to believe its creators.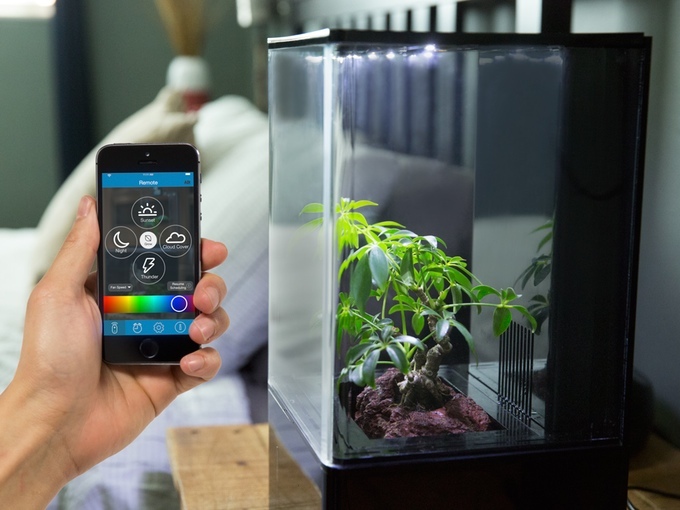 The Kickstarter campaign
Launched on Kickstarter, the EcoQube Air has reached its fundraising goal (currently $232,184 have been pledged) so if you're interested in purchasing this cool hydroponic greenhouse for your smart home, their official campaign page is the place to go.
Backers at the $139 level can reserve a unit at $60 off of the estimated retail price, with expected delivery being set for the first quarter of 2017.
Photography & video courtesy of Aqua Design Innovations & Kickstarter