A luxurious home with the emphasis on modern classic design
The owners of this classic brick Federation house located in Malvern were keen to enhance open space and add light whilst paying homage to the original era of the home. Taking advantage of the grand Federation proportions LSA Architects designed the new spaces to include elements of height and light whilst including many new amenities.
Floor plan changes to the bedroom and formal living areas were made to allow a better flow throughout the house.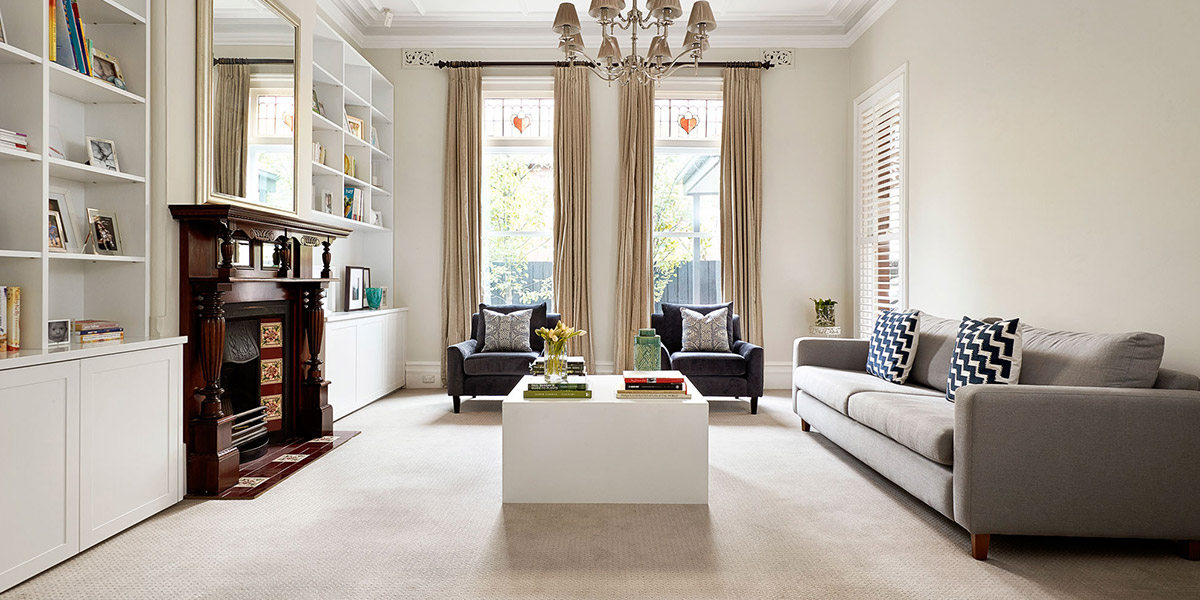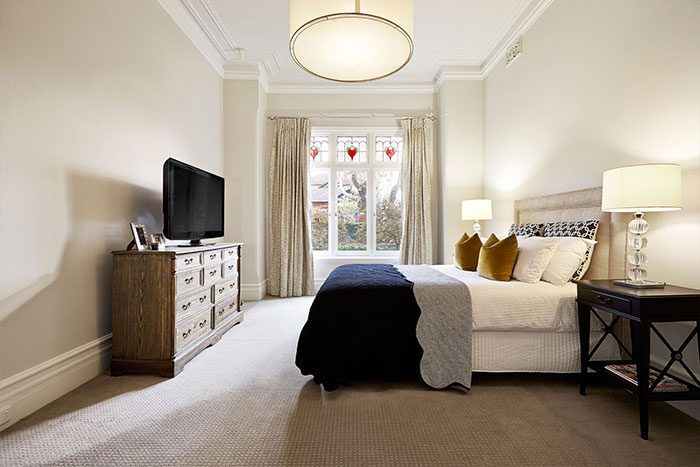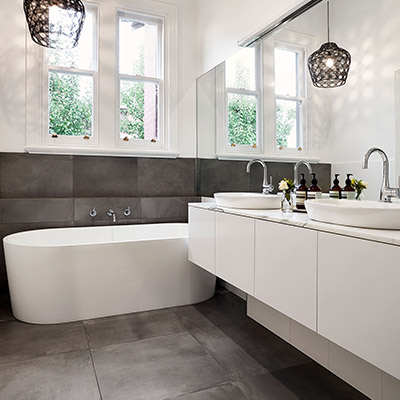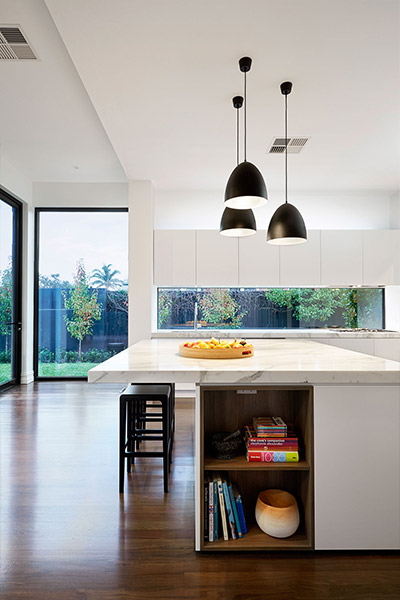 A central seating area that brings the family together
The kitchen was designed around a large square island bench to allow for many members of the family to congregate.
The sight line to the garden from the kitchen was considered by featuring staggered pendant lights over the island bench as opposed to the dining table with the added benefit of a kitchen focal point.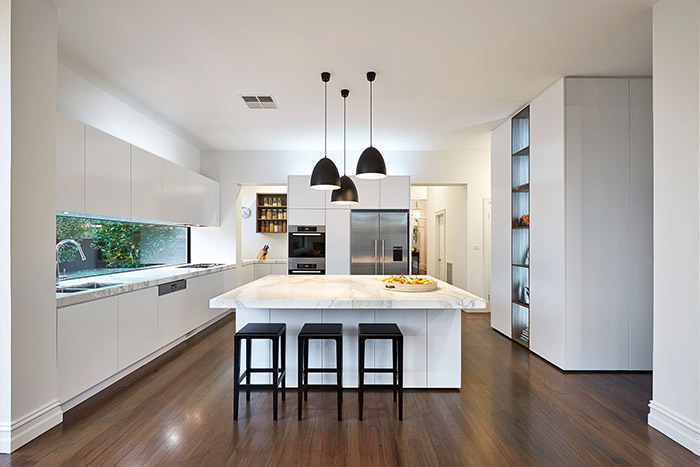 The use of marble and wood panelling reference the original era of the home whilst offering a textural and luxurious element to the large space.
The rear garden was maximised by the merging of indoor and outdoor zones with the use of large glass sliding doors, a discreet threshold and a consistent colour palette.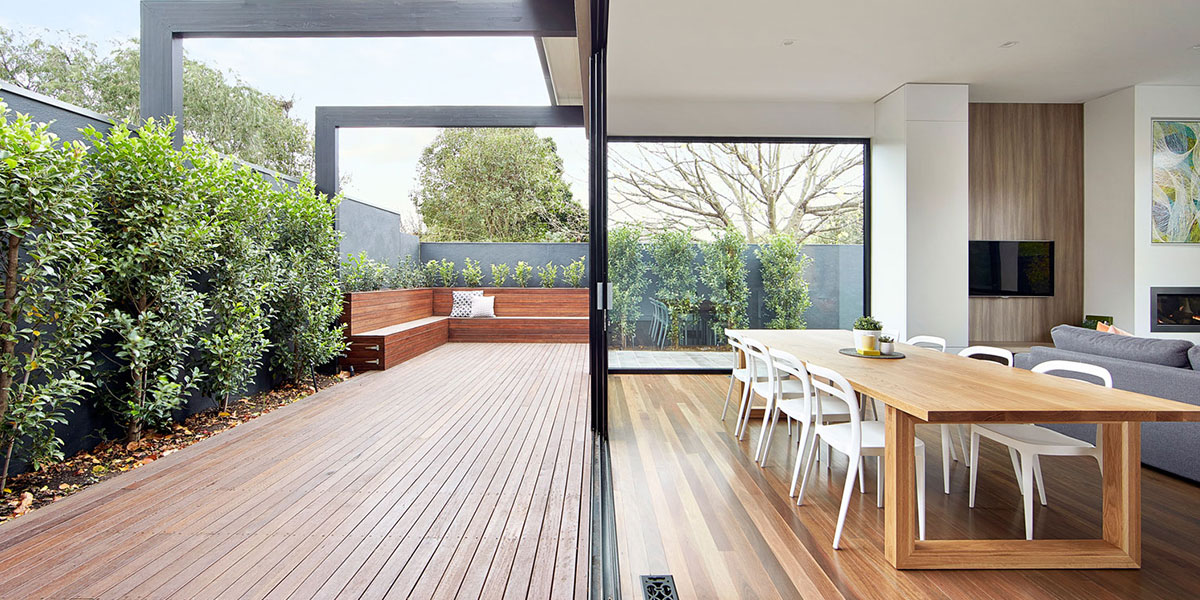 Internal sight lines were an important consideration for the rear exterior and with the clever use of landscaping and a dark perimeter wall to emphasise depth. Architectural features were also used to enhance balance and privacy.
The entire house blends seamlessly to create a harmonious and luxurious home with the emphasis on modern classic design.
Photography by: John Wheatley