Duo Coffee Steeper: A dual chamber "twist" on a traditional French press
Tired of waiting for pour-over brewing and turned off by the grit left at the bottom of his cup by French presses, Jake Miller, the founder of Fellow, assembled a team of product designers to work on Duo - an innovative update to the traditional French press.
Miller and his team wanted to produce something that could brew a full-bodied cup of coffee without leaving any grounds in the bottom of the cup. They created more than 50 different prototypes and tested more than 60 different filter combinations.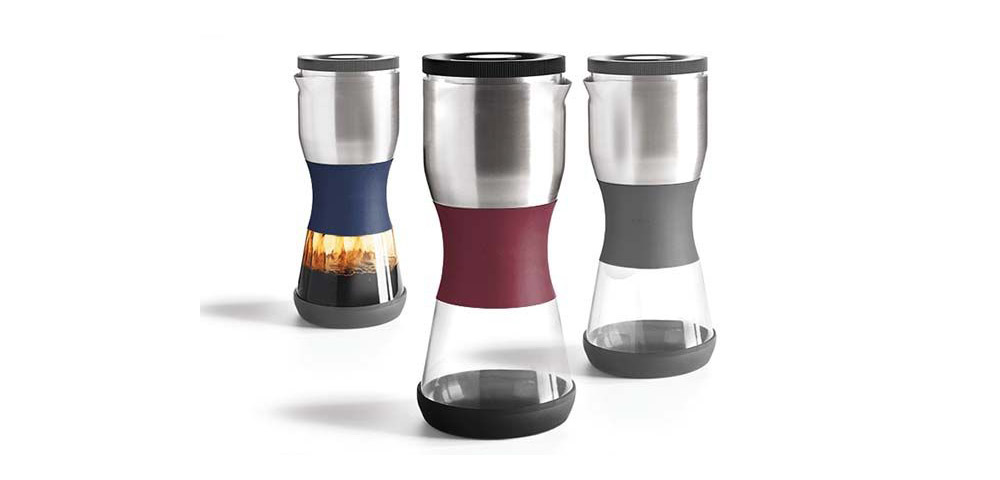 Much like the French press, Duo's stainless steel brewing chamber provides a full immersion and robust extraction steeping process. Unlike the French press, Duo's double filter ensures no gunk at the bottom of your cup. Duo Coffee Steeper is a new take on the traditional French press and pour over home brewing methods.
Duo Coffee Steeper is easy to use. To make your coffee, just add your grounds and hot water to the upper stainless steel chamber, stir, pop the silicone lid on, and let it sit for 3-4 minutes. Once the brewing time is complete, twist the top and that releases the fresh coffee into the glass carafe on the bottom. Pour and enjoy.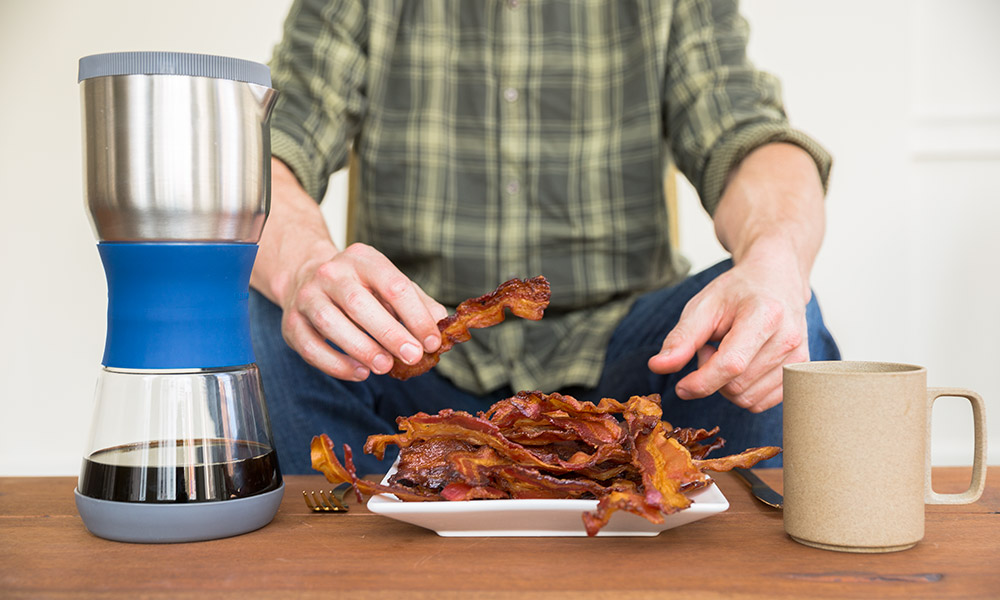 Duo makes up to four cups of coffee, and can even make cold press or Japanese-style iced coffee. It fits perfectly in your hand and pours effortlessly into your cup.
With a stainless steel brewing chamber, stainless steel filters, and a hand blown borosilicate glass carafe, Duo maintains a full bodied, crisp cup of coffee.
Initially founded through a Kickstarter campaign, Duo Coffee Steeper can be purchased for $85.00 from Fellow's official website.
Photography courtesy of Fellow